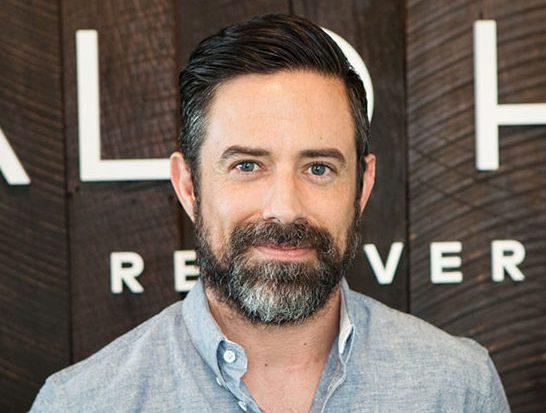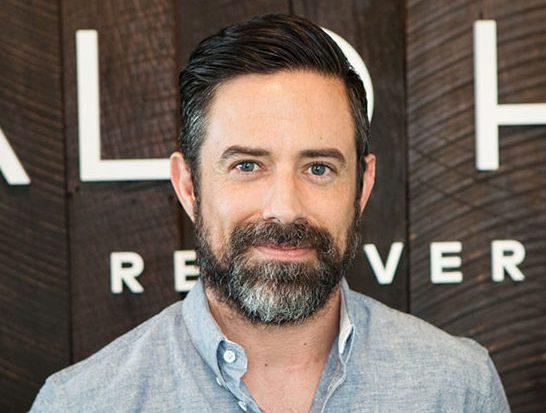 Today we'd like to introduce you to Evan Haines.
Evan, please share your story with us. How did you get to where you are today?
Looking back, my journey in the addiction treatment world began before I was born, apparently, it's in my DNA. It sounds almost unbelievable to me, too, but my parents met in the 1960s at an outpatient clinic for the treatment of mental health and substance use disorders. It's kind of funny to me now because people in recovery aren't 'supposed to' get into relationships for their first year of sobriety. Well if that were the case, for one, I wouldn't be here, and two, how do we know that even works since no one on earth has actually ever pulled it off.
But in all seriousness, I grew up with a lot of chaos, mental health and substance use problems in my home. My mom ended up taking her own life when I was 14. I suffered from what they call 'adverse childhood experiences.' This concept was introduced to us with the publishing of the Adverse Childhood Experience (ACE) study by the Center for Disease Control and the Kaiser Family Foundation, which demonstrated how one's ACE 'score' is causally linked to a number of health problems, including addiction. One's score is calculated out of a total of ten adverse experiences. So for example, a male who scores a six out of ten, such as myself, has an over 4,000% greater chance of becoming an intravenous drug user than someone who scored a zero.
So I had my journey, through my own chaos, my own rock bottom, and thankfully, my eventual recovery. And that journey led to my desire to help others to also achieve recovery, which turned into my passion. I feel extremely lucky to be able to do this for a living. What happened was, in late October 2005, I crashed my car on Sunset Boulevard, in a blackout, and was booked into LA Country Jail. On December 2nd, I gave up drinking, and have been sober ever since.
In June 2011, my best friend and I started Alo House Recovery Centers. Originally, we were a simple single sober living home, but fairly quickly, we opened licensed addiction recovery treatment centers, including inpatient and outpatient clinics, and additional sober living homes, with locations in Malibu, Silver Lake and Mar Vista. We assembled an incredible team of addiction professionals and licensed clinicians, people who have all been handpicked for their expertise, but also for their ability to truly connect with and help to transform the lives of our clients.
Great, so let's dig a little deeper into the story – has it been an easy path overall and if not, what were the challenges you've had to overcome?
What is a smooth road? That's a thing? Haha. No, it's never been a smooth road. I think that's the adventure of life, always thinking that we're not going to make it, but somehow surviving in the end. However scary and painful it is, I think that this is what makes it so interesting. This is the life of an entrepreneur. It's about walking a tightrope, without a net, every single day. It's definitely not for everyone. You have to have an iron constitution. And you have to know deep down in your heart that no one is ever just going to give you anything; you have to earn it.
So really our job is to always just do the right thing at every single juncture, to adhere to our business model, which really boils down to Quality and Integrity, and hope for the best. I don't necessarily think we're 'blessed' per se, because what does that mean, that a baby born into poverty or war wasn't sufficiently 'blessed'? But what I do believe in is luck. We have been very lucky. And what I believe about luck is that we now have an obligation, a responsibility to use it for good and to serve the world in some way. And I hope that's what we're doing, I really hope we're helping people. I believe we are. I believe we can be the best at what we do, and that we can change the way treatment is done in America, in our own humble way at least… but more on that later, first, to answer your question, let me tell you about the greatest challenge we ever faced.
On the night of November 9th, 2018, the Woolsey Fire broke out in Simi Valley, about 25 miles from our Malibu facilities. My family and I had already been evacuated from a fire near our house in Thousand Oaks that had broken out the night before. My wife had taken the kids to Orange County, and I took our dog to the Ace Hotel in Downtown LA. My partner and I, along with our Executive Director, Lyndsey Vroman, were up all night watching the movement of the fire, with the safety and wellbeing of our clients obviously on the forefront of our minds. At 5 am, the fire crossed the 101 Freeway, and started making its way toward Malibu.
During a press conference at that time, a Fire Information Officer ominously noted that the new perimeter of the fire was the Pacific Ocean, which put Malibu right in the inferno's crosshairs. The fire was a staggering 14 miles wide when it crossed the freeway and was moving very, very quickly. This was not a normal fire. We made the call to immediately evacuate our clients at 7 am. The official evacuation wasn't until about 10 am, but we didn't believe we had the luxury of time to wait to get that order. And in retrospect, thank god we didn't hesitate.
Five of the six homes we operated in Malibu burned, lost forever, but our clients were all safe and cared for. Not a single client left. We were extremely lucky, and replaced three of those homes within two days, and were able to move our clients from a temporary AirBnB into our new facilities in Mar Vista. We then quickly replaced another home in Malibu. And finally, over a year later, we are about to open our new flagship location in Malibu, overlooking the ocean on a beautiful, treed, lush compound, reminiscent of Big Sur or Carmel.
But that fire definitely almost ended us. I remember driving to Orange County to reunite with my wife and kids, on rolling phone calls with staff the whole way, when I got that call that everything had burned down. I literally had to pull the car over, practically curled up into the fetal position, and quit right then and there. At least for a few minutes, I did. Quickly, though, I remembered that the original Promises treatment center in the Mar Vista neighborhood of Los Angeles had just shut down. We are friends with the original founder, Richard Rogg, a mentor of ours, who sold the company ten years ago, but still owns the homes. The fires were on Friday, and we were picking up the keys to our new facility on Sunday. Talk about luck. Plus, I would add, that's a testament to the importance of mentors and relationships.
Alo House Recovery Centers – what should we know? What do you guys do best? What sets you apart from the competition?
We are a dual-diagnosis substance use disorder treatment center. We have an integrated multi-disciplinary team comprised of internal medicine doctors, board-certified addictionologists, psychiatrists, 24-hour registered nurses, doctoral and master's level psychologists and therapists, case managers, family therapists, and addiction counselors. We treat our clients from the highest levels of care — medically monitored detoxification and inpatient residential services — to the lower ones — day treatment, intensive outpatient, less intensive outpatient services, and structured sober living housing — along one continuum of care, stepping them down as they are cleared to according to their symptoms and treatment plans. We also provide chef-prepared meals, transportation, and take our clients on regular outings.
We are licensed by the State of California's Department of Health Care Services and we received the Gold Seal of Approval® from The Joint Commission. Along with more standard evidence-based treatment modalities — such as trauma-informed cognitive behavioral therapy, motivational interviewing and motivational enhancement, relapse prevention and medication-assisted treatment, among others— we provide experiential therapies such as yoga, meditation and sound baths, mindfulness, somatic experiencing, EMDR, surfing, sweat lodge, horticultural therapy, and horseback riding.
But we know we're so much more than than any particular modality. We are known for the quality and caliber of staff who work with us, their passion for what they do, the skill with which they do it, and most importantly, their ability to connect with our clients, using what the esteemed psychologist, Carl Rogers, called "unconditional positive regard." They are able to capture our clients' imaginations and inspire them in a way that I really don't see happening at a lot of centers these days.
What moment in your career do you look back most fondly on?
What really sets us apart are our philosophy and our culture. Our motto is 'Connection, Not Control.' And what we mean by that is, we prize the therapeutic bond with our clients over any one particular modality. We believe treating our clients with kindness, dignity and respect can have a massive and profound positive impact on their well-being and healing. This attitude does not come naturally to a lot of treatment professionals, you may be surprised to learn, and unfortunately isn't found in as many addiction rehabs as it should be. It runs counter to the conventions and history of how we treat people with mental health problems in the West.
Going back to the 1700s, we used to lock people up who suffered from mental health problems, including addiction, and subject them to barbaric practices such as 'bleeding' them, performing simulated drowning, spinning them, starving them, keeping them in ice-cold baths and other inhumane 'remedies.' Things have gotten better in a lot of ways, obviously, but a lot of the cruelty and punitive spirit still remain today, albeit in more subtle forms. More recently, in the 1960s, a man named Chuck Dietrich founded a treatment center called Synanon, right here in Santa Monica.
Here, he employed something he called the 'Confrontation Game,' which amounted to a brutal verbal and emotionally abusive approach to group therapy, also known as 'attack therapy,' where the subject of the therapy would sit in the center of a circle of his peers, who would go around the room and cruelly rip the person's character apart. So this approach, employed in the Therapeutic Community model of addiction treatment, infiltrated and influenced perhaps hundreds of other addition treatment centers in America, and vestiges of it are still easily identified today. So at Alo House, aware of this whole, very long history of treatment in the West, we have consciously placed ourselves within this context, with the goal of disrupting and dismantling this tradition once and for all, and hopefully setting treatment as a whole on a new, more enlightened course.
We set out on our present path without this historical knowledge, but with an intuitive sense for how to properly treat others. Perhaps a lot of it was my childhood, and the compassion I have developed for my mother, who herself was in and out of psych hospitals for much of her adult life, and who had also had a very, very difficult childhood. I knew I wanted to build a place that might have helped her, she being a highly sensitive, highly intelligent, funny, very creative artist and free-thinker. No one needs to be lectured and beaten down.
Instead, we want to help our clients to tap into an inner strength and to really feel their value, that perhaps that didn't know they had, or if they did, that they have lost touch with. We believe that each of us has our own innate healing ability and that our job as treatment professionals is to connect people with that power and to connect to them to their joy and their purpose. And we do this by connecting them with nature and with each other. Above all, we believe in the healing power of connection, of community. The thing I'm proudest of is that, no matter how much we've grown, we have always maintained that big-heartedness and generated that sense of belonging and safety that our clients have always experienced at Alo House.
Contact Info:
Suggest a story: VoyageLA is built on recommendations from the community; it's how we uncover hidden gems, so if you or someone you know deserves recognition please let us know here.