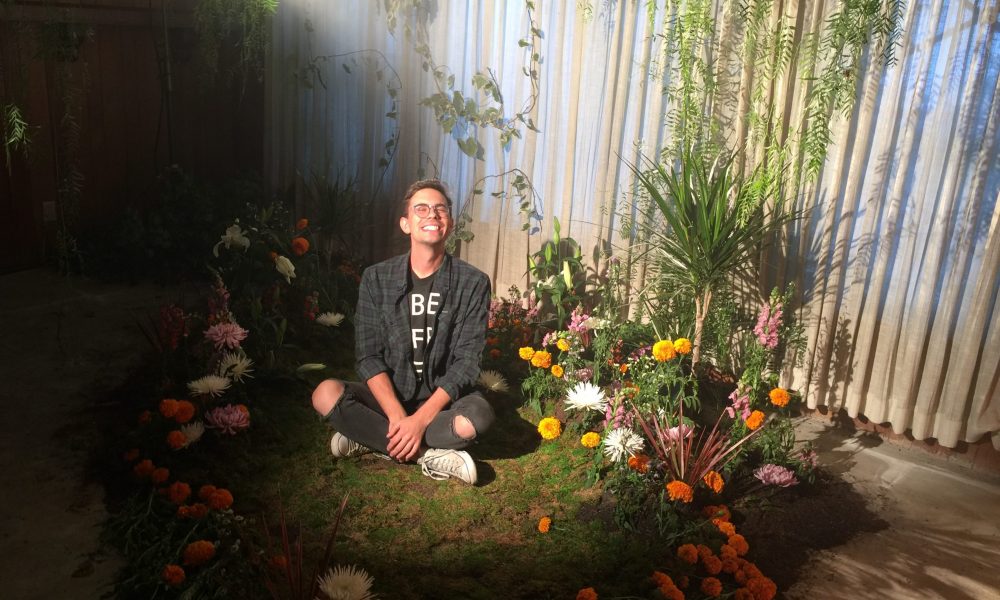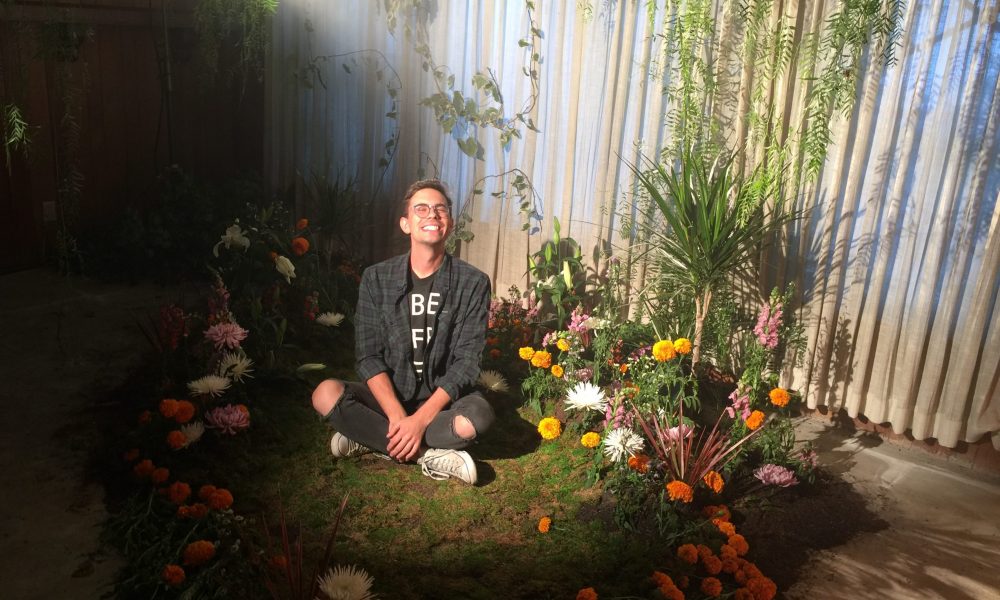 Today we'd like to introduce you to Evan Black.
Evan, please share your story with us. How did you get to where you are today?
My entrance into the world of film didn't come as easily as I would have liked. I moved from Dallas to Los Angeles for school where I received both Visual Arts and English degrees. Any sort of "career" goals were merely abstract ideas and I found myself bouncing from job to job until I could feel something stick. I currently have work experience in graphic design, literary writing, publishing, poetry, creative management, and interior design, all because I never felt like any of this was "me." Once I graduated college and experienced pretty serious fallout with my family over my sexuality, I felt both thrilled at the prospect of making myself in Los Angeles as well as terrified that I was stuck in a new city with no safety net.
Basically, I had to rely on myself with no real direction forward. I spent the better part of a year living in my car in Pasadena trying to make a couple of soul-sucking part-time jobs work. My regular day would look like a 5am morning shift followed by a couple of hours of illustrating greeting cards I could sell online for a bit of income, and ending the day with another 8 hour shift. I would then pack up my car and find a street I could park on and get a few hours of sleep before the next day started. This was obviously leading me to major burnout, and I knew I had to figure out both a way to pay my way as well as fulfill that creative part of me. One day I got a call from a friend who was building a pretty minimal set for a commercial shoot. I was able to create a few pieces for her as well as see the "behind the scenes" of a film set for the first time. I have never felt equally more at home and scared shitless to be somewhere. I instantly knew film was where I wanted to be, and I knew that artistic side of me wanted to design sets.
That year I did everything I could to absorb the knowledge on sets. I was still working multiple jobs and fitting in unpaid production assistant gigs wherever I could. This pace of life continued for about a year straight and I was able to upgrade to an actual living arrangement and settle into just one part-time job while keeping the goal of becoming a set designer in focus. I've been working on film sets for two years now and have moved to full-time freelancing! One of the most exciting moments for me is when I first had enough work to create a portfolio for myself. I could finally see myself stepping into the role of a set designer and I knew this is where my passion lied. I have been able to work with some absolutely incredible talent, bring my artistic eye to the screen, and I continue to exceed my own expectations about who I am and what I can accomplish. For the little gay boy that got kicked out of his house, this is a new lease on life and I am excited to see where it takes me.
Overall, has it been relatively smooth? If not, what were some of the struggles along the way?
One of the main struggles has always been an imposter syndrome, that I simply lack the talents or capabilities to do what I do each day. Most of this stems from an upbringing where I felt belittled and stifled. It wasn't until recently that I began to step into my own sense of identity and confidence, and I think that is portrayed in the work I create. As a freelance artist, it feels I will always struggle with the weight of finances and security. When I was living out of my car and working two part-time jobs, I seriously felt that life would never improve. I had to wake up every morning and face the truth of it: I was really struggling. And through that struggle I was able to push myself to achieve. Sometimes when you are that low it feels easier to create a list of necessities. I was able to see what was most important, and what areas I needed to give 110%. I haven't had the hardest road, but the road I have had has taught me extreme perseverance and I know that it instilled in me the work ethic I have today.
We'd love to hear more about your work and what you are currently focused on. What else should we know?
I am a production designer or set designer as most people know it by. I work for an independent production company called The Wild Productions and freelance on the side. My favorite part about production design is that it is all-encompassing. You don't just focus on one aspect, you get to have a hand in the full scope of a music video or film. Some of my favorite aspects I like to focus on is balance and color. When you watch a movie, you notice these things, whether it is conscious or not. And growing up, these were the things I fixated on when seeing new movies.
Is our city a good place to do what you do?
I think I would find myself opportunity wherever I lived, but in Los Angeles there is opportunity literally oozing out of the walls. I can't explain all the avenues I've received work, sometimes it feels a bit overwhelming. I've met people out on the street one day and am working alongside them the next. This is a city of opportunity and even on my hardest days, I have been pushed to show up and give my best, and that has made all the difference. There is so much talent here sometimes I feel I am in a sea of creativity and won't amount to much. The "small fish, big pond" mentality is real.
Contact Info:
Suggest a story: VoyageLA is built on recommendations from the community; it's how we uncover hidden gems, so if you or someone you know deserves recognition please let us know here.