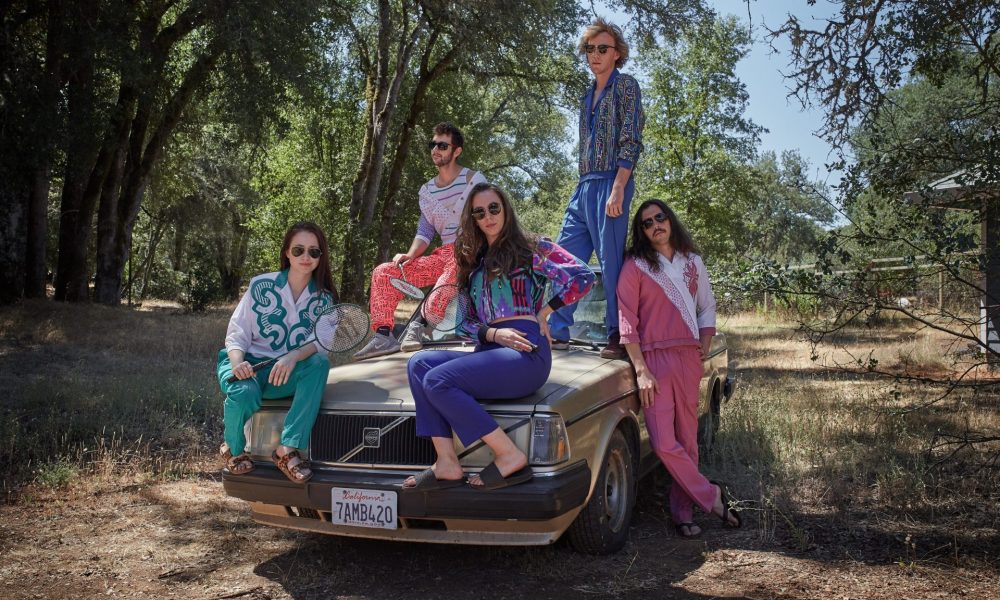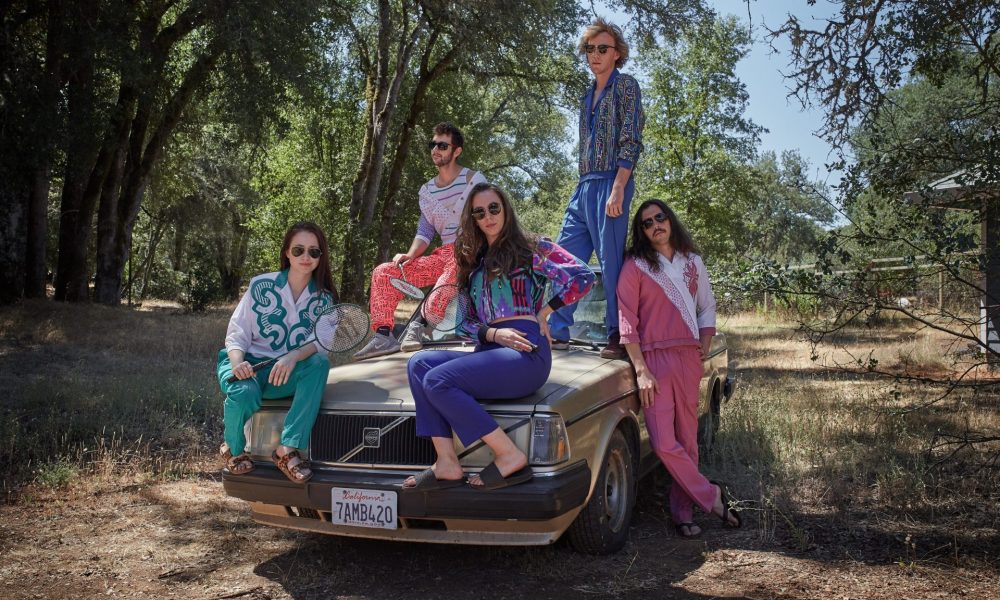 Today we'd like to introduce you to Ethel England.
Ethel, can you briefly walk us through your story – how you started and how you got to where you are today.
I started acting in NorCal, studying under Cody Dorkin at Studio 24 (which he now has a new LA location!). Out of a need to bolster my own demo reel I picked up a 5D Mark iii and went to work creating shorts under the name of Filmora (Film + Agora — very geeky, I blame Classical Humanities for that one). From there, I auditioned for Dot Dash's first short film; fast forward to now and I'm the Creative Director at Dot Dash! Currently, we are filming a mini-series titled Melvin that I wrote and am also Co-Directing with Joel Bringolf. It's a fast-paced comedy following two teenagers who get into some sticky situations. Think End of the F***ing World mixed with Brooklyn Nine-Nine! We've had a lot of fun filming this original series up here in NorCal–even stealing an LA actor, Thomas Ross, for one of our cooky characters. Our hopes are to expand the series, add more characters, and extend California's film industry to include the Sierra Nevadas and Foothills. More original content equals more opportunity for actors, and I see that as a win!
Apart from Dot Dash, I am represented in the San Francisco market. I definitely had to find a roundabout way into my agency. I booked my first commercial and from there was recommend over to one of my dream agencies up here. I felt like Andy in Devil Wears Prada as the elevator of a sleek, Union Square building ascended into a white-walled, open concept office with portraits of models hanging neatly at every turn. And here I am, five-foot-one from a small-ish town three hours out sitting across from a woman with the best bone structure I've ever seen. They say to dress as if you're already famous when you're being interviewed, I took that as a long white cardigan and orange, polka dot dress. I guess they liked me because it has been about two years signed with them! I've expanded from their on-screen division to their VO section as well. Who knew my vocal fry was such a commodity up here? Now I can proudly say I am a voice actor!
In a nutshell: I write/act/and direct original narrative films under Dot Dash; and commute to San Francisco for commercial and voiceover work! Soooooo, I'm basically every other actor wearing ten hats at once!
We're always bombarded by how great it is to pursue your passion, etc – but we've spoken with enough people to know that it's not always easy. Overall, would you say things have been easy for you?
HA! Smooth? If anyone says it's been smooth they're selling you something.
No, not at all. I am not the prettiest, the thinnest, or the most talented actor out here. But I am determined and have an anxiety disorder that pushes me every day to do more. So I suppose that's the main struggle I've had along the way: anxiety. I've had it since I was a kid, and I don't see it leaving anytime soon. But commuting to a big city, standing in front of a casting director, creating your own content, that scares the sh** out of me!
One story I think will resonate with a lot of people is this one: I submitted on SFCasting to a commercial years ago. I was wary of submitting to commercials because I didn't have an agent at the time to protect me from being bought out. Then, the day before the audition, I got a notification with my time slot. I freaked out. Full on panic attack mode. I was making excuses left and right so I didn't have to go, however, all my friends pushed me to do it. And I am glad they did! I carpooled with a fellow actor and ended up running to my audition on a hot summer day through telegraph hill. I was sweating by the time I reached the casting office. Starved because I hadn't eaten in who knows how long (thank you anxiety) and palms clammier than I care to admit (it's pretty bad), I finally was called into the audition room. Thirty minutes later, I was on cloud nine. You know that adrenaline high you get after an audition? Ya, that hit me like a ton of bricks. I could have easily spent all the money I had if someone let me.
I ended up booking the commercial which led to my recommendation to the agency I'm signed with.
But that's my main struggle: anxiety. Sure, the industry is tough in so many ways and it will challenge the way you perceive yourself, especially your looks. But ironically, my biggest struggle is myself. Working with anxiety, now that's a partnership I never thought would work. But oddly enough, anxiety makes me a dedicated worker, one who plans meticulously and is prepared for almost every scenario. So, there is a silver lining…I urge others to find the benefit in their struggles as well.
Please tell us about Dot Dash Productions.
Dot Dash is a film production company up in NorCal. I work alongside founders Joel Bringolf and Drew Disney to deliver amazing OG content! Dot Dash has created comedy shorts, demo reels, documentaries, and now, a mini-series! We are known for our gummy bear addiction (mostly Joel) but also our efficiency and community.
We strive to not only be on time with our shots on set but if possible, ahead of time. I can proudly say that we all have too much fun on set–talent and crew included. And that's what I am most proud of. The inclusive and safe environment we create for our teams. Because of COVID-19 we've had to pause production on Melvin–which is a huge bummer but also the safest option for everyone. What gutted me was hearing from the talent and crew members who were sad that they wouldn't be on set Saturday. To know they looked forward to twelve hour shooting days in the cold so much so that some of them cried when they realized it could be months before we picked back up really put in perspective the community we've created. When we were in pre-production for Melvin all these creatives started coming forward magically: a drone operator, a costumer, a special-effects makeup artist, a hairdresser, you name it and we had them reaching out to us! That warms my heart that Dot Dash's rapport for organized shoots and a welcoming set inspired other talented individuals to share their skills with us. And I believe that's what truly sets us apart from others: our rapport. When we say we are going to do something, we do it. Sounds easy, but it truly isn't. And I am fortunate that Joel and Drew share the same work ethic as I do. When we get an idea, we see it through, and we have fun while doing it!
What were you like growing up?
Growing up, I was shy, introspective, and definitely artistic. I wrote stories, put on plays, dreamed of being in films…
I'm a tactile learner; as a kid I'd always be making costumes, mixing potions, ruining my grandparent's kitchen table with paint… That was the best part, my grandparents. My mom would drop me off in the morning at grandma and papa's for pre-school. I'd stay there from six am to six pm. My grandma would go to the fabric store and come back with loads of felt squares. I'd promptly stand on a chair and start glueing and cutting. By the time my parents came by to pick me up, I had a play already planned with my cousin who was four years younger than me. All four adults would crowd into the skinny kitchen as my cousin and I performed a riveting piece about knights and princesses in the hallway. No doubt did it include its fair share of fart jokes–a crowd pleaser I'm sure.
As for school, however, I was and still am the kid that sits in the back corner, refusing to raise her hand. I am the last to jump into any game, especially improv. But I've always had a big imagination. My writing journal was full of hand-drawn comic strips featuring my two cats or descriptive stories of food, laced with way too many adjectives. And more embarrassing, I wrote a vampire fiction novel in middle school with pastel drawings right at the hype of Twilight… I've always been imaginative and introverted, but now I'd say I am definitely more outgoing. I still favor a night in with my cat over a party any day, however.
Contact Info:
Image Credit:
Enoch Ku, Drew Disney, Joel Bringolf
Suggest a story: VoyageLA is built on recommendations from the community; it's how we uncover hidden gems, so if you or someone you know deserves recognition please let us know here.