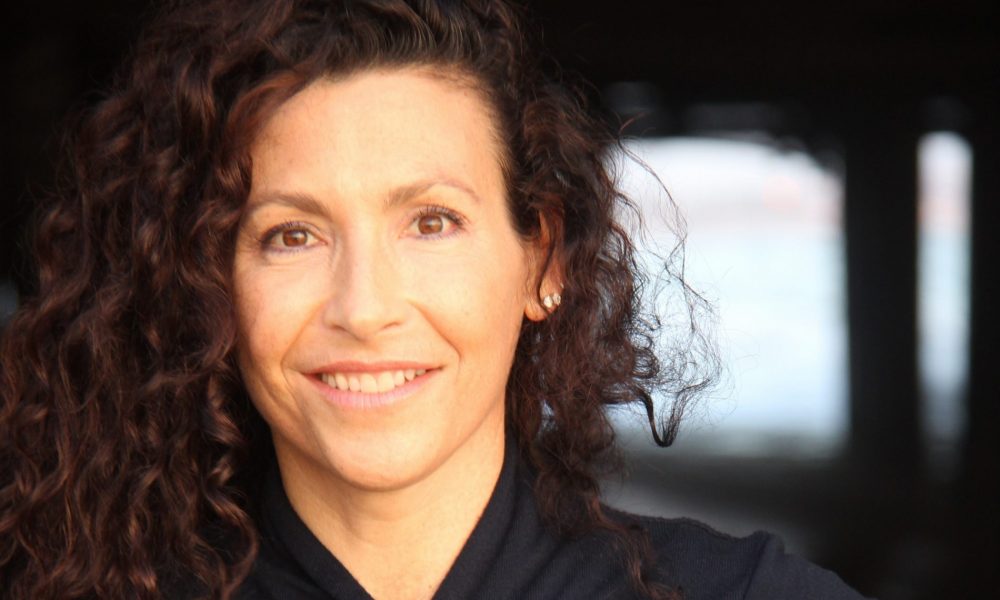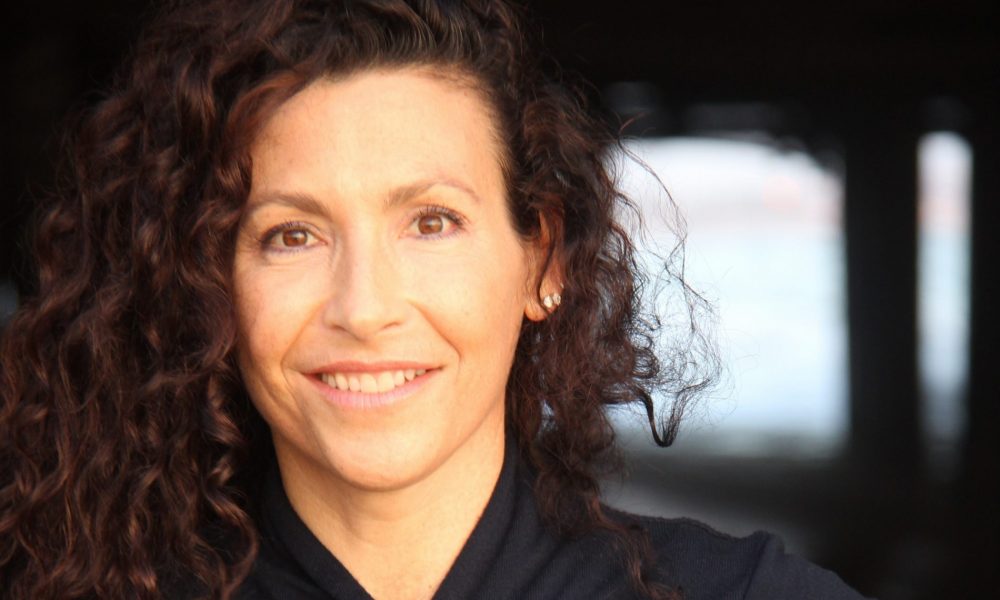 Today we'd like to introduce you to Allyn Cioban.
Allyn, please share your story with us. How did you get to where you are today?
There are so many things that got me to where I am today… I'm not really sure which one to begin with! I'll start with my childhood. So much of what we believe about ourselves we learn through how we are spoken to as a child, the environment we grew up in, and by our mother's and father's lineages.
My folks divorced when I was a little girl in New York. My mom and new dad moved us to Southern California, the San Fernando Valley when I was entering second grade. I honestly have very little memory from before we moved to LA. What I do remember is hearing my first-grade teacher tell my mom that I was "slow". I was very connected to my inner world, which appeared to that teacher as if I had a learning disability.
Because my older sister had tested as highly gifted once we began school in LA, I was referred for testing as well. I too was deemed a gifted, smart, advanced child. My mom set a meeting with the school to be sure they had the right child's test results. Somehow, the new message that I was gifted didn't root within me like the original words I heard the year before.
We were poor for much of my childhood. Mom and dad were clearly stressed and I often witnessed them fighting about money. We ate soybeans before they were trendy, and were never able to buy the latest fashions for the new school year. Rather, we wore thrift shop finds and lots of hand-me-downs. My family sent child support to my dad's kids, but my birth father didn't send us child support. When I got a little older, I learned that my mom had asked him to allow us to be adopted by our new dad, and for that he wouldn't have to pay our child support. I couldn't understand how a father could value money more than his own little girls.
I was a competitive gymnast who grew up in a family of obese, obsessive, overeaters. My mom was always on a diet unless she was uncontrollably binging. My dad hid his sweets so no one else could eat them. My grandpa judged every family member based on whether they had gained or lost weight – he announced his judgment every time he saw you.
From age six to fourteen, I was weighed in weekly, with the rest of my gymnastics team. Every week, I was told, by my coach, that I needed to lose one more pound in order to be better. I developed anorexia by fourteen. During that year, I learned that being skinny made me popular; and anorexia was deadly. One of my anorexic classmates died during that school year. A friend was concerned that I would be next, so she lovingly taught me to throw up in the girls' bathroom. I became bulimic – binging, purging, and weight fluctuating for the next ten years. No matter how thin or heavy my body was, inside I identified as a fat person.
So I grew up with several core beliefs – I AM SLOW AND STUPID; I AM DIFFERENT AND NOT ACCEPTABLE; I AM NOT VALUABLE AND NOT WORTHY OF LOVE; AND I AM FAT AND THEREFORE NOT GOOD ENOUGH. I also grew up spending a lot of time in my head. Aside from the constant calorie counting and planning out how to hide what I was, or wasn't eating or binging and vomiting, I was wondering about things like: what was the purpose of life; was there a God; why was I here; what was I meant to do? As I searched for answers to these big questions, the statement "you are here to do good, to help others" repeated internally.
Still bulimic, I stopped gymnastics when I began high school and became an aerobics instructor and personal trainer. I worked in gyms all through high school, college, and my first few actual career positions. I left my hotel Manager Trainee position to become a Receptionist at an ad agency and worked my way up to Broadcast Production Coordinator. When I was laid off, I decided to become a freelance Production Assistant working for the production companies the ad agency had worked with. I loved the fast pace, high pay, and the fact that every day was different. My strong work ethic moved me quickly up from PA to Production Coordinator to Production Manager to Producer. When I became a Producer, I stopped teaching aerobics. I was sure that I would learn the trade and then make films that made a positive impact on people and society. I created and produced a Public Service Announcement with a friend who directed it. It focused on racial equality. My friends and colleagues donated their time and equipment, and we had the most beautiful and seamless shoot day. That night the Northridge earthquake shook LA and all of the film from our shoot got destroyed at the lab. I went back and forth between working to exhaustion on the various commercials and movie trailer shoots, and fearing I would never work again when in between gigs for a week or three.
I met my husband at a hip hop dance club in New York while we were both there on vacation. He lived in Germany, I lived in LA, and we "dated" long-distance for six years, visiting each other once a year for 3-5 weeks. This is a beautiful, long, challenging, and amazing story for another time! He moved into my home with an engagement ring two weeks before 9/11/2001. That day knocked my core off kilter, as it did for many others. I became very fearful, depressed, hopeless, and experienced anxiety for the first time ever. After watching the twin towers fall, I heard this screaming in my head, "What are you doing with your life, wasting time selling burgers and dog food on TV? You are here to do good…do something to help people." I answered that voice by working out a lot, drinking a lot of wine, and eating very little (which was easy because I was so depressed and anxious).
After volunteering at a nonprofit organization, to help them plan and budget fundraising events, I became interested in seeing what it would be like to work in that industry. Within a week, I had set up their whole year, eleven events, and was offered a job as the Development Director. I spent seven years there, supporting people impacted by cancer, and figuring out how the nonprofit world functioned. I didn't love the job but loved many of the people I worked with, enjoyed running marathons as part of my work, and felt good about the fact that I was doing some good. The mission of that organization suggested a mind-body connection, and that sparked a great interest in me. Still depressed from 9/11, I had gained some weight and was beginning to feel aches and pains in my body. Approaching forty, I was determined to do something about my condition, rather than accept that this was the beginning of the end for me.
I spent a year doing much internal inquiry, voraciously studying about the mind-body connection, and began studying Yoga. At the end of that year, I had lost weight, healed myself of my depression and anxiety, and replaced body aches with strength and flexibility. I felt free of my old food obsession and unhealthy eating behaviors. My self-esteem was being rebuilt. I had learned how to connect with my essential self and how good it felt to be in that connected state. I felt so great that I wanted to share what I had done with everyone I could, to help others feel better too. Based on my study findings and internal yearlong self-experiment, I developed a 12-week long course. I called my program Your Essential Self, or YES! It was a synthesis of everything that had worked for me. I began teaching my transformative "how to connect with your essence and begin to love your true self into happiness and health" course to people I knew.
I have taught YES! For eleven years now, yoga for ten, and am delighted to see the seeming miracles my clients have created for themselves through my course work. I am really excited to be offering it online in 2020 for the first time, which will help me reach so many more people in need of this kind of guidance and support.
We're always bombarded by how great it is to pursue your passion, etc – but we've spoken with enough people to know that it's not always easy. Overall, would you say things have been easy for you?
My path has not been easy. I have learned that mine is a particularly challenging path, based on my planetary makeup. My planetary chart shows that I apparently came into this life to go through things the long, hard, slow way – which is one way to attain great spiritual growth. So, no, my path has not been easy! But, at least now I know why and how to manage the cards I was dealt. Knowledge makes the challenges make more sense, and therefore feel a little less challenging to get through.
I have had to and continue to face myself and my early conditioning in order overcome those four huge false beliefs I spoke of earlier. Believing that I was slow and not very bright has discouraged me, made me question my abilities, and ultimately slowed me down. Feeling different from others, judged, and fearing I didn't fit in and wouldn't be accepted made me build a wall around myself. It was hard to knock the wall down and allow myself to embrace who I am and allow myself to be seen. Feeling unlovable and not being clear of my own value has hindered my ability to be as magnetic and attractive to students and clients as those who are confident in their self-worth.
It took a tremendous amount of internal work, a very persistent man with a great capacity to love, a spiritual teacher who believes in me, and a supportive family and community to help me realize how valuable, worthy, and lovable I actually am. Healing oneself from a lifetime of eating disorder took a lot of energy and attention. I am grateful to be a testament to the fact that commitment and perseverance toward ones highest good is achievable. I truly feel like a different human being today, in how I relate to food, eating, my body, and my worthiness.
I continue, every single day to some degree, the work to overcome the challenges brought on by the false beliefs I adopted as a child. It is not easy dealing with my fears, ugliness, and perceived inadequacies. I have realized, however, that I am not alone in this quest to connect to my purpose and my goodness. And, even though I have sometimes felt so messed up and isolated in my stuff, I have learned that most of us have some variation of these same untruths. It may seem difficult to do the work to change beliefs and life situations. But I feel that it is harder to live an unhappy and unsatisfying life than to do the work I do every day to change my thoughts, words, feelings, perceptions and actions.
We'd love to hear more about your business.
I am a Mind-Body Mentor, which is like a coach, however I consider myself more of a mentor because I personally use all of the tools I share with my clients on myself as I continue to grow, heal, and learn. I believe living a truly healthy lifestyle is not a 12 weeks program. The program is a way to reset the mind, create new emotions, and inspire different actions – all of which must continue for a lifetime in order to have life be healthy ongoing! I help people uncover their unconscious habits (body & mind) and master practices to create happier and healthier lives. I am super passionate about helping others raise their level of self-awareness through their internal and external practices.
I am experienced and certified in various healing techniques, yogic lineages, and lineages of mystical wisdom. Registered as an E-RYT500 with Yoga Alliance, I teach Vinyasa, SmartFLOW, Shakti Naam and Naam Yoga Therapies, Yin and Restorative Yoga, Sukshma Vyayama, and IntenSati. I am a Naam Yoga and Meditation Teacher Trainer, a Harmonyum Healing Practitioner, and a teacher of Spiritual Wisdom. I am a master at teaching not only yoga postures, but also a plethora of relaxing and invigorating breathwork practices, mantras, mudras, and meditations. I intuitively draw on all of my training and knowledge to seamlessly weave the various methods of healing and divine connection together in a way that is impactful for my clients and students.
I introduce transformation through my YES program; mentor clients privately; and teach classes for kids at schools, adults at their offices and at several studios, seniors in community centers, and online. I lead workshops and retreats internationally and locally and have begun to videotape yoga, breathwork, and meditation practices which I share on my YouTube channel. I truly love sharing the teachings of yoga, breathwork, and meditation every single day – as these practices have helped me so much!
What were you like growing up?
I was a very introspective child, one of those kids that never really felt like a kid, never really felt like I belonged wherever I was. I think I thought I was responsible for everyone's happiness around me. I was the middle of three daughters. My older sister was a bit of a trouble maker. My younger sister was very sensitive and emotional. I was always "fine" and I did all I could to be a good kid, so I wouldn't add stress to my parent's lives.
I have always been interested in the movement arts and physical fitness. I was a competitive gymnast and diver, a cheerleader, and have always loved to dance. I taught aerobics and even won an aerobics championship. I taught hip hop, step and slide. I was a personal trainer and just loved to feel my strength and to move and use my body. But, I always wanted to be successful at a "real" career and couldn't wait to grow up and get started.
I thought I would be a paramedic until I actually saw blood. I felt a strong calling to do something good to help others but wasn't sure how I was meant to do that.
I was voted class clown in junior high school and won best smile in high school after my braces came off.
I am still a bit of a goofball!
Contact Info:
Image Credit:
Karess Joii
Suggest a story: VoyageLA is built on recommendations from the community; it's how we uncover hidden gems, so if you or someone you know deserves recognition please let us know here.