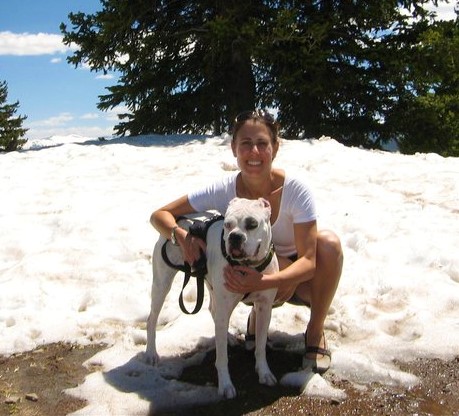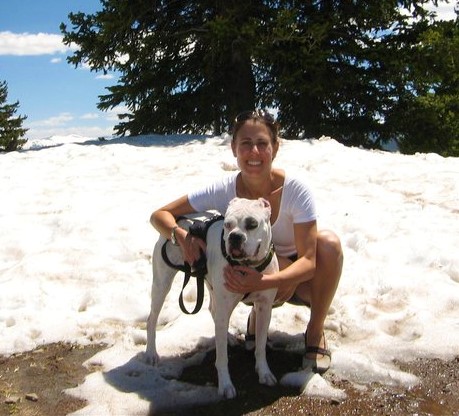 Today we'd like to introduce you to Erin Tanenbaum.
Erin, please share your story with us. How did you get to where you are today?
I got my first job at the age of 12. I had to get a work permit from school and was a stock person at Foot Locker. My parents would drop me off at the mall before work and pick me up after. Oftentimes, my friends would come and visit. And yes, I did have to wear one of those polyester striped referee jerseys. I am not totally sure what compelled me to want to get a job at that age but looking back, I think I have made sense of it. I learn by doing – on the job, I am curious and I like to take be prepared with the skills to take the opportunities that come my way. My mom says I like to run into the fire and not away from it. I never had a specific career goal in mind – I thought I wanted to be an attorney like my father and then thought better when I realized that sitting in a classroom is not for me. What does motivate me, though, and what has been a theme in my career is more values-driven. In every job I have had, it is most important for me to feel like I am contributing – to the people I work with, to the community, to the world.
While it sounds cliche, it is my truth. I also love to try new things that require me to develop new skills, hone my current skills and challenge my blind spots. The nonprofit sector allows me to do this. I can be creative, be challenged and grow by taking on new roles and new responsibilities. I started in the sector in 1996 when I was working for MLS agents. My parents called one day to ask if I wanted to go with them to Croatia the next summer to help run a summer respite program for children who had survived the recent war in the Balkans. The summer of 1996, we packed up about five large duffle bags of supplies – for art, sports, games and swimming – and traveled to a small coastal town in Croatia. Another cliche, it changed my life. After camp, I traveled with my new friends from Sarajevo to their homes and to meet their families. I had never seen that kind of devastation and destruction in my life. The bullet and mortar shell holes, the tremendous loss of life, the parks that had become cemeteries and the lack of food, water and any kind of normal life. And that was it for me. I spent the next five years traveling to Croatia and Bosnia each summer as the "volunteer coordinator" for Global Children's Organization. As a 27 years old, I was responsible for bringing the U.S. volunteers – mostly teenagers and young adults – to this far away place to help children in this war torn region.
After about five years, I knew it was time for me to stay in one place so turned my attention to a local cause at the Venice Family Clinic. This was the chance for me to build on my skills as a fundraiser and event planner. I figured these were the most valuable skills I could hone for a successful career in the nonprofit sector. What I also learned about the sector is that your schedule is defined by times of the year and not times of the day. For me, that is ideal. I loved the Clinic and diving into fundraising and event planning. I think I am pretty good at knowing when my time has come to move on. I believe that it is so important to understand that nothing should live and die with one person and that the best kind of leader is one that leaves a role or an organization in a position to thrive long after that person has moved on. My next venture was at the California Community Foundation to build on my skills with experience in the foundation/funder world. During my time at CCF, I was able to better understand the local community – the systems, trends, issues, solutions, policies and people – that shape Los Angeles County. I was expanding my knowledge and definitely my skills. After CCF I turned my sites again to the international world at International Medical Corps (IMC). This was a short-lived venture once I realized that I was much more interested in focusing locally. From IMC, I went to Southern California Grantmakers – back to the foundation/grantmaker world – and then to the Milken Institute until I finally landed at the Southern California Leadership Network (SCLN). At SCLN, I have finally been able to leverage all of the skills, knowledge and relationships I have honed and created throughout my career.
Our mission is to inspire, prepare and connect leaders across sectors to drive change. To date, the Southern California Leadership Network has equipped nearly 3,500 civic-minded individuals with the regional knowledge and the skills necessary to create and lead informed solutions addressing quality of life issues across Los Angeles, Southern California and the state. Among our alumni are exemplary individuals who have leveraged their SCLN experience and gone on to become some of the most innovative nonprofit leaders in Southern California, elected officials and public servants, and business leaders who are committed to serving all communities. I love my job. More importantly, I love the people I have gotten to and get to work with. They are truly the most creative, compassionate, thoughtful and talented people. And then there are the SCLN alumni. They give me hope and I am so proud to be part of this change-making network.
Great, so let's dig a little deeper into the story – has it been an easy path overall and if not, what were the challenges you've had to overcome?
Of course, it hasn't been a totally smooth road. I have struggled a lot in my life and career. But I write this keeping in mind that everything is relative. I was born into a family with the means and support for me to thrive. I have learned to never take my privilege for granted. It is hard to be a person who doesn't learn by sitting in a lecture or reading a book. I have to do, experience, discuss and ask questions. School caused me incredible anxiety and Sunday nights were the worst. Starting at about 5pm I would start feeling anxious and scared. I think it was because I felt the pressure to do well in a world that didn't align with my learning style. I had the same challenges in college and only felt comfortable when I spent six months studying in London where I was able to study through field trips and class discussions. Regardless, I somehow graduated high school with honors and made it through college. Through many years of therapy – with both psychologists and psychiatrists – I have learned that I suffer from severe anxiety. I have a tendency to hyperfocus on issues and often cannot snap myself out of that spiral.
With medication, mindfulness practice and lots of therapy, I have learned how to manage my anxiety. I am able to accept my challenges and ask for help and have realized that anxiety is a part of life – if I recognize it is there and use my tools to manage it, it is no longer debilitating for me. I have never shared this with anyone but my husband and my sister and to be honest, am a little afraid of being judged differently. That said, I am not ashamed of my condition and am hoping that if more people share their experiences with mental health challenges, we can overcome the stigma that prevents people from asking for help and perpetuates a system that ignores the mind as part of overall good health.
Please tell us about Southern California Leadership Network.
The Southern California Leadership Network envisions a more dynamic, prosperous region and state led by informed, collaborative, inspired, diverse and capable leaders. We advance the region and the state by inspiring, preparing and connecting leaders to drive change. To do this, we implement three fellowships – Leadership L.A., Leadership Southern California and the Riordan Leadership Institute.
Southern California is one of the most complex and diverse regions in the nation, rife with what social scientists call "wicked problems" – those intractable, seemingly unsolvable challenges such as homelessness, equitable access to education and health supports, expanding effects of climate change, social injustice, and many more. While wicked problems cannot be solved, they can be tamed through working across sectors and silos; involving people at all levels of the problem from those it directly affects to researchers and policymakers; a sincere effort to understand the values that drive all those involved and the frame in which they view the problem; tackling the issue from various angles; a true commitment to risk and innovation; and sustained behavioral change as a way forward. This requires people to move beyond their silos and create relationships with diverse stakeholders; it requires voices from across cultures, race, political affiliations, backgrounds, industries, sectors and geographies to be heard and included. Unfortunately, getting beyond one's silo is a huge challenge. SCLN's programs help to bridge this gap, getting people out of their silo's, challenging them to understand the perspectives of those different from their own and creating a safe space for exploration, discussion and problem-solving.
Is there a characteristic or quality that you feel is essential to success?
I think that I have been successful because I work hard and create relationships across boundaries. I can be very diplomatic and keep an open mind when collaborating with others.
Contact Info:
Website: www.leadershipnetwork.org
Phone: 213-580-7526
Email: etanenbaum@lachamber.com
Instagram: @SCLNetwork
Facebook: Southern California Leadership Network
Twitter: @SCLN
Other: Linked In: Southern California Leadership Network
Suggest a story: VoyageLA is built on recommendations from the community; it's how we uncover hidden gems, so if you or someone you know deserves recognition please let us know here.