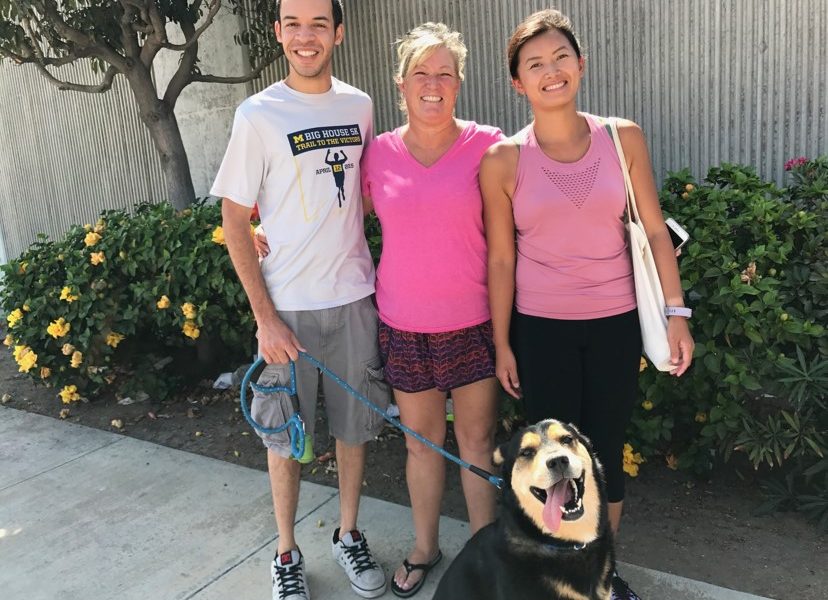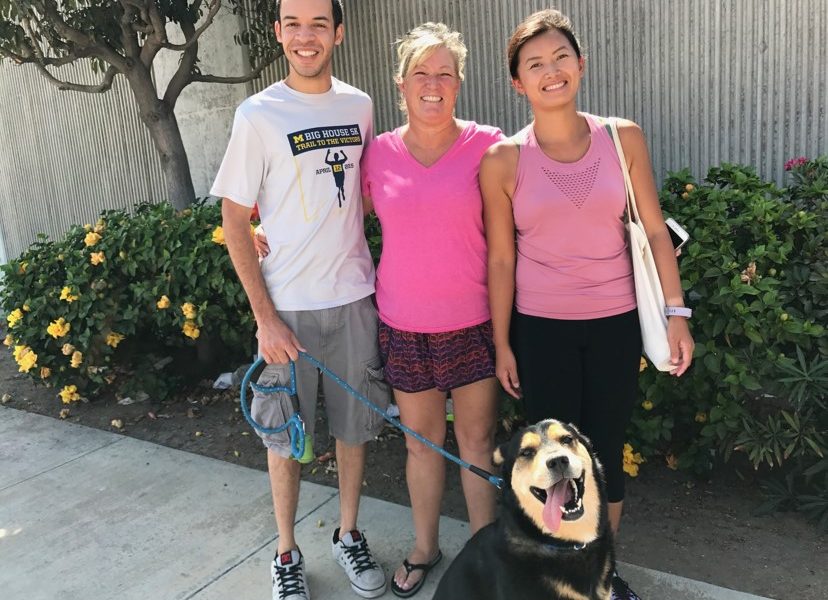 Today we'd like to introduce you to Erin Lovejoy.
Erin, please share your story with us. How did you get to where you are today?
I am the Director and Founder of the Lovejoy Foundation. I have been an animal advocate since I was little. With a Sales and Marketing background, I am familiar with the techniques that highly impacted launching the vision of the foundation.
I have worn many hats in my lifetime and have reinvented myself many times. I have always been an outside of the box thinker and always beat to a different drum.
Since April of 2010, I have been building the vision, I have rescued, rehabilitated and re-homed more than 4900 dogs to date. I strive toward my vision every day, pushing through the trenches of rescue. I hold adoptions events every Saturday and Sunday, rain or shine. She has spent countless hours and resources lending a helping hand to the many owner surrenders, stray dogs, and injured animals, giving them all the support they need. With the incredible dedication of my family, standing behind me day in and day out, holding the same passion as I have throughout this process has been a Godsend. Me and my son and built this rescue together and it stands strong as we enter our 8th year in April 2018. We have reduced the intakes in the local shelters dramatically.
My motto is "Touching lives one animal at a time". We touch the lives of the animal we save, the adopters and the dog or puppy we place in their home and that process is the whole picture of that motto. I stand strong behind my belief that through educating the youth, the awareness will impact the future dramatically with the neglected, abandoned and abused animals on the streets and in the shelters. My goal is no dog is left without a purpose, or without a job, or without a home.
Great, so let's dig a little deeper into the story – has it been an easy path overall and if not, what were the challenges you've had to overcome?
When you are where you are supposed to be, the world just flows naturally. I have witness many miracles around me doing this work. I am just a vehicle in the process of matching the right dog with the right adopter. I know there is a home for every dog and there is a dog for every home, the timing of that is not always in sink so some dogs stay a while until their "people" come for them.
Has it been a rough road? Yes, it has many challenges being a rescuer, having animals in your care and providing the support to each adopter that we do. There are rescues that have had major trauma and some that have been terribly neglected. This takes a tough heart but a sensitive heart at the same time. The lack of consistent financial intake puts huge obstacles in front of me all the time. But somehow the ends always meet and we make it through to the next challenge or obstacle we have to conquer again.
Holding adoptions every weekend is a huge production and in the first half of our history this process was a big time commitment. Transport, setting up, keeping the animals safe in the process. But because we were putting these events on every weekend rain or shine we became very good through the process of gaining experience every time we put them on.
When I have needed volunteers they have come, when I have needed food it has come to us through an unexpected source, when I am in need of adopters they just come. So as things were tough there were always blessings around me as I continued to push through.
One of the most difficult part of this process is the love I have for every dog and puppy we save and then getting them into the most amazing homes. I cried at every adoption for the first three years. This is the hardest part of what I do.
The Lovejoy Foundation – what should we know? What do you guys do best? What sets you apart from the competition?
The Lovejoy Foundation (TLF) is a registered nonprofit animal welfare organization whose focus is abandoned, neglected, abused homeless dogs and puppies in the Los Angeles, Orange County and San Bernadino areas. TLF is a no-kill organization who offers an alternative to owners surrendering to the local shelter systems. The rescues remain with TLF until a loving, permanent home is found, regardless of how long that may take.
TLF rescues all breeds, ages and size dogs and puppies and kittens too. All of the rescues are temperament tested, spayed/neutered, de-wormed, de-flead, treated for any parasites and micro-chipped. They are given all yearly vaccines as well. TLF is dedicated to staying in touch with the adoptive family and following through on each puppy or dog to ensure TLF has accomplished the best fit for the dog and the new family. TLF also fulfills the medical that will be provide for every animal that is in our rescue program.
TLF has an in-house Veterinarian who oversees all the dogs and puppies in the program.
The policy is to only adopt locally as TLF stays in contact with each adopter. The ultimate goal for TLF is to give 100% support to each adopter through open communication, education, support and training.
Quality, not quantity is the goal. It's not how many adoptions are done in a given weekend, it is how many are not returned. Remarkably, the return rate is less and 1%. Which is something I am very proud of.
Specialize in is a tough thing to explain, the focus of TLF is street dogs and offering owners an alternative to the shelter system. This is a small niche TLF is focused on as most rescues are pulling the red listed dogs from the shelters before euthanasia. TLF aides in keeping dogs and puppies from ever entering the City and County Shelters in LA, OC and Riverside counties.
TLF is most known for the support and care given at the time of adoption and most importantly after the adoption. TLF offers an open line of communication, a place to go and ask questions, talk about hurdles and challenges for the adopters. TLF educates each adopter to be successful in the home with their new addition and each adoption is different so the guidance offered is tailored to each situation. TLF is built on the premise the fit must be the best for the adopter and the rescue dog or puppy alike. Each component for a successful adoption has specific needs to be met. I do everything based on my experience over the years and am usually right on with the best match for both parties.
I am so very proud of the unbelievable success the organization has had in the number of adoptions. I am so very proud of the feedback given all the time from our adopters. I am proud of what I have built, coming from the best intentions and highest integrity. I am proud adopters who have adopted come back for a second or third dog from us. I am proud I have built trust with each adopter to lean on me when they are in need of help or advise or direction. The personal care and trust we build with each adoption in insurmountable.
The things I mentioned above is also what sets TLF apart from other rescue groups and all non-city or county shelter groups.
What moment in your career do you look back most fondly on?
Every rescue is a proud moment, every lost pet we reunite with an owner is a proud moment. Every time an adopter returns for another rescue dog or puppy to adopt is a proud moment. The amazing kids that go out and have lemonade stands to raise money for TLF is a proud moment. Those are just the present proud moments I live every day.
This process has been level of tiers all building upon the lower tear, so as I have gone through each tier building upon the next…. that is a process I am very proud of…
When I set my sights on a facility, moving into keeping our rescues under one roof as the goal, I was determined, I had plan A, plan B, plan C, plan D and plan E to make this vision happen. It came to fruition after much effort and determination. I felt proud at that moment but was then faced with new challenges and new obstacles and that of course over shadowed my experience of being elated and proud. This question is tough for me as there are always proud moments and always new moments to be proud of.
TLF was built on a vision I had one day driving down a street, I saw a piece of property and said, "I am going to build a nonprofit dog rescue here, with terracotta tiles, waterfalls and a place people would come and adopt dogs and puppies. That vision has morphed into so many different things since then and every accomplishment and every hurdle overcome and every obstacle defeated, I am in proud moment.
Pricing:
We provide spay/neuter, microchip, rabies, deworming, defleaing, parasite treatment, a series of three rounds of DHPP and Bordatella vaccines and two hours of in home free training sessions with one of our professional trainers. For all that we provide our adoption fee is $450.00
Contact Info:
Address: 1121 West Hillcrest Blvd.
Website: www.lovejoyfoundation.org
Phone: 3107195707
Email: thelovejoyfoundation@gmail.com
Instagram: lovejoyfoundation
Facebook: thelovejoyfoundation,inc
Twitter: @lovejoyFDN
Yelp: The Lovejoy Foundation, Inc
Getting in touch: VoyageLA is built on recommendations from the community; it's how we uncover hidden gems, so if you know someone who deserves recognition please let us know here.