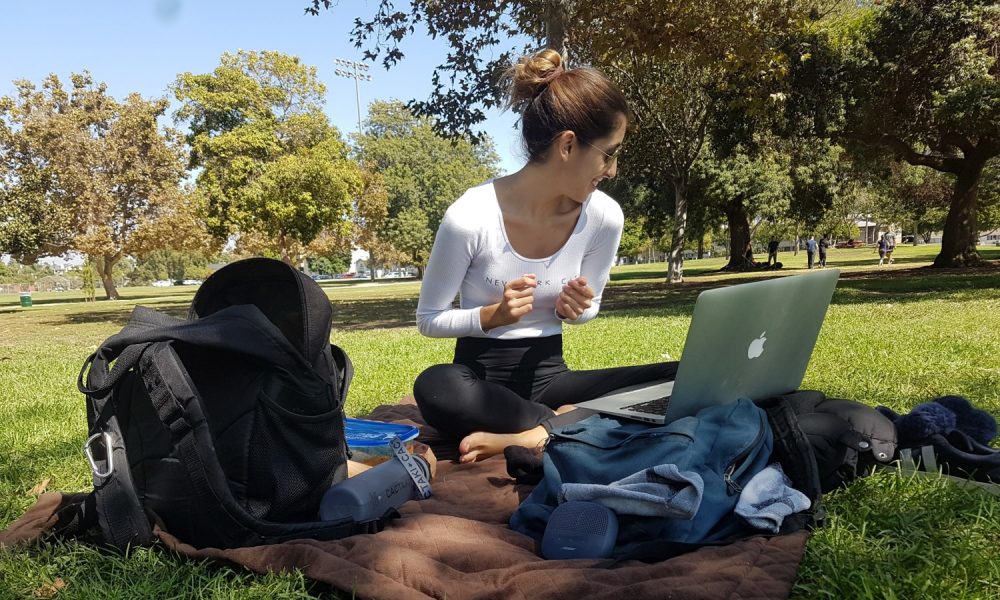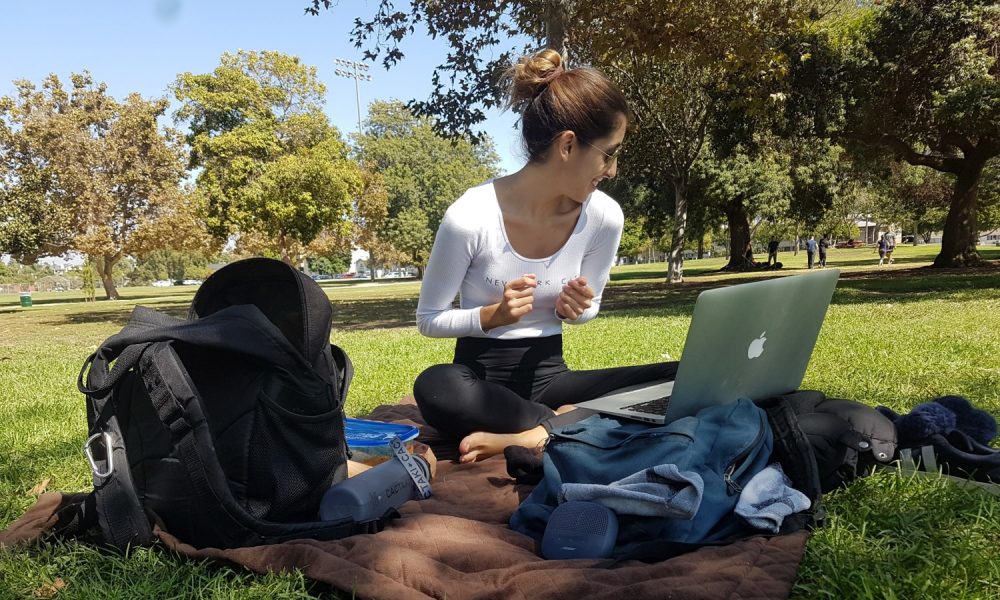 Today we'd like to introduce you to Erika Garces.
Erika, please share your story with us. How did you get to where you are today?
Real-life put me in an often confusing and frustrating place as a teenager. I remember being quiet and lonely at the dining table. I thought a lot about how much I wanted to leave. It didn't matter where. But I sure was looking for something else. Something different that'll make me feel alive. Let me use and hopefully thrive out of these strange and strong emotions I couldn't settle. I couldn't put into words what I was thinking or what I was looking for. Which to this day still happens a lot. I first found acting. Without knowing it.
Whatever I had inside of me throughout the day at school and during dinner at home, came out in my always closed-door bedroom as a monologue set in a time and place that just came about. I suddenly was talking to my aunt in Ireland who had just lost her dog and I was comforting her. And I just lived in it, timelessly. Or until my door will open and a voice would say "what are you doing?" Followed by, "Are you done with your homework?" Sometimes, if that interruption was short enough, I'd go back into the same story.
Or sit somewhere else in the room and live a different one. I used to get ideas from movies or shows I had recently watched and improvise from there. In my room, I was never alone. At the age of 16, I had made up my mind to go abroad for a high school year. I did research, signed up and brought the details to my dad. I argued it was beneficial to practice my English, learn about a new culture, and learn to be independent. The angel he is, said yes. In England, even though the first few months were absolutely miserable, I quickly involved myself in the world of modeling and theater.
At school, I was taking film studies and drama as electives, instead of science and chemistry, without my parent's knowledge, of course. On the weekends, I'd be doing runway or photoshoots in London, where I was referred to as the youngest and shortest model in the group. During the week, I was the first to volunteer in class to run the scene or the monologue. I felt most comfortable if I was amongst the best in the class or I wouldn't rest. After having discovered such magical feelings, I wasn't going to take a no for an answer about making this my career and profession. No studying business or whatever on the side, to have a plan B.
The same angel, hesitantly but supportively, said yes again. So then came Buenos Aires, Argentina where I got my BFA in Performing Arts and later Stella Adler in Los Angeles. The hardest change, and it's a common one for actors in LA that come from theater is, no matter how good you were in another country, or no matter how much experience you have had in theater, you basically start from zero. You don't know anybody and anything really, about the industry. And although I often heard the line "you're on the right path, just keep doing what you're doing.", it was hard to believe I couldn't actively do anything more to move my career forward. Because there's no knowing for how long. And will it ever pay off? And forget the monumental financial investment it is, year after year.
As an actor, you don't really need anything to act. You got your imagination. But to be a working actor, the amount of things you need to consistently keep in order are, in the way of art and creativity itself. And then they aren't because that's one of the paths to be a working artist in this industry.
Many things are out of your control. So you focus on what you can control: your craft, a vivid imagination, warmed and trained voice, agile body language, the technique you use to approach a character, ability to memorize lines quickly, keeping your online profiles updated, networking and staying in touch with industry colleagues, looking for opportunities, keeping your creativity awake and tangible, maybe writing, painting, singing, playing an instrument, reading, and finally working on your mindset, which I consider one of the most important things.
So I try my best to stay disciplined and focused even though it's a challenge, week after week. Having no schedule, and then everything can change all of a sudden. It's a very unstable ground. So it takes a strong will and some more to keep going. But when I'm on set, or on stage, every single moment was worth it. I wouldn't change it for anything.
Has it been a smooth road?
For an actor, getting close to booking something, or booking something but not being available, or shooting something but not making it in the final cut, are just some reasons it can be so challenging to keep your head up. I had my foot in the door for the Universal Studios action-thriller The Hunt, produced by Jason Blum and Damon Lindelof. I was to play a middle eastern mother opposite the hero played by Betty Gilpin. Short before shooting this project in the Southeast, an actress was booked to play that role.
Which, good for her. I mean it, that's awesome. Unfortunately, it was last minute and disappointing news for me. A year later, you see the movie's coming out. When you've gotten over it, and moved on to other auditions and other projects, strongly and devotedly performing other characters, then you're reminded of this. Which could be seen as a failure, but I see it as an experience. It's part of the journey. That's what makes it worth it.
We'd love to hear more about your work.
I recently starred in the 4th annual theater production 'A Light In Dark Places'. This program, initiated in Los Angeles, and recently expanded to Texas, was founded to get rid of the stigma around suicide, through original short plays about the subject with the intention to educate and give hope for prevention.
As a suicide loss survivor myself, it was a significant opportunity to contribute, even in a small way, to shedding light and awareness. I knew the brave producer, Kelly O'Malley before she created this show, and since the first year, I made the attempt of writing a play for the program, and auditioning to perform in one of them, but failed the first three years. It was a traumatic experience so I wasn't ready to be involved in such world yet. But this year I found my strength, personal and artistic, to take part of it, which was an honor.
Additionally, I have a role as a lesbian barista in a comedy series that premiered last month titled Judgement Call, and I have two films about to come out, I'm Not Afraid (a thriller where I play an LAPD Officer) and Salsa Saves (a drama where I play a Border Patrol Agent).
How do you think the industry will change over the next decade?
Casting off of self-tapes has become very popular and practical, but I hope it doesn't entirely go that way. I rather coming in the room.
As far as content goes, it'll keep growing exponentially. More and more projects are being filmed solely on phones. Then they'll be more streaming services.
Contact Info:
Phone: 310 277 0939 (Schumacher Management)
Email: contact@erikagarces.com
Instagram: @_erikagarces_
Twitter: @_erikagarces_
Image Credit:
Emily Berl
Suggest a story: VoyageLA is built on recommendations from the community; it's how we uncover hidden gems, so if you or someone you know deserves recognition please let us know here.