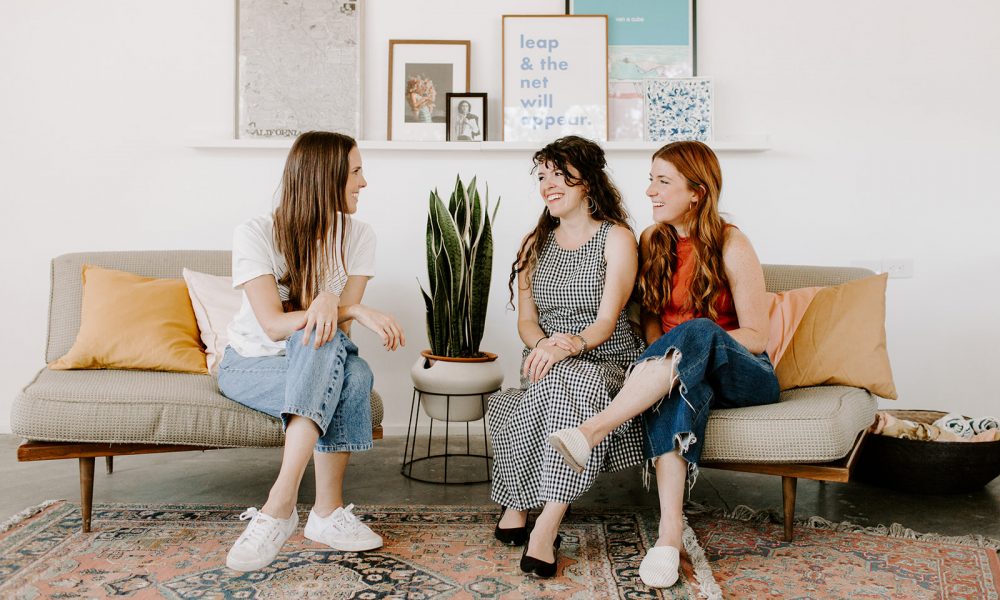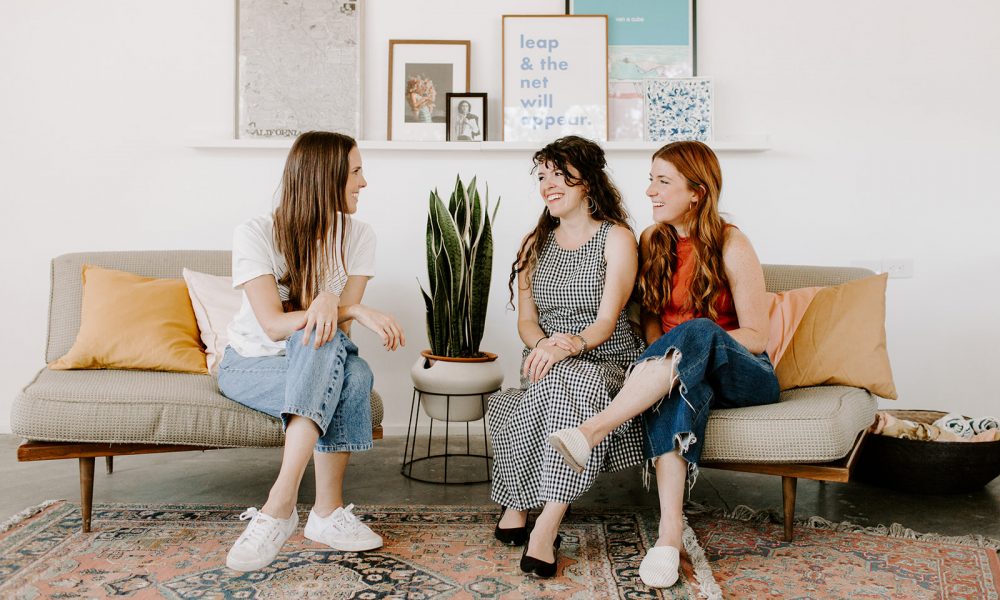 Today we'd like to introduce you to Erica Campbell.
Erica, please share your story with us. How did you get to where you are today?
I received a degree in Sociology and figured I would continue on to get my Master's degree in Education and be an educator – something I wanted to be since I was a small child. But after college, I spent 18 months living in Brazil serving some of the world's poorest of the poor as a volunteer with a group called Heart's Home. I felt called to their mission to serve those alone and suffering – simply by being a friend to them.
I lived in a small community outside of a favela where we cared for abandoned children and disabled people. I was put in charge of the school and noticed with time that before we could do any school work, we needed to do more emotional work with the kids. It was a unique situation because I played both parents during our hours at home and teacher during our hours in the schoolhouse.
The schoolhouse was very drab and quite terrible to spend any time in so I solicited donations to make it more beautiful – simple things like painting the walls and getting new books. I then came up with a plan to teach the kids about various artists from around the world and their cultures and let the kids express themselves artistically. I noticed the way that beauty changed them – and changed me.
Fast forward to returning to the US trying to figure out how to be a twenty-something woman in New York. It went really poorly for some time, and I had turned to alcohol to escape and cope. My now Spiritual Director helped me get sober, and as I was going through that process, I remembered that beauty and art could help me face the depression and anxiety I was experiencing.
I taught myself calligraphy after work and sought ways to create beauty for myself. The next year, I decided to move to LA to be closer to my family in Arizona and to be in a warmer place. I had no idea what I was going to do for a career after trying out the American school system in New York and being less than impressed. After not finding a job that both connected with my heart and paid me enough to live.
One day, I decided after a lot of prayers to try to be a full-time calligrapher/designer. I had a blog called Be A Heart during my time in Brazil and continued to write about what it meant to "be a heart" in my "normal" life so with the help of my brother, I put a few prints up on the website to sell. Looking back, a lot of it is a blur. I was so scared in the beginning of not being able to pay my bills, but my Spiritual Director advised me to pray for more work, and four years later.
I still have a practice to turn to prayer to figure out my next project. I have worked on A-list celebrity parties and designed for celebrity weddings. I have had a book published called Written By Hand that is all about handwriting. I have taught so many people how to do calligraphy themselves all over the country. Last year, I finally took a leap of faith and had a bathing suit made in downtown Los Angeles.
It was such a learning experience, and while it taught me that I don't particularly want to get into the apparel industry, now big leaps in my business feel a little bit less scary. I have currently been loving creating surface patterns and am constantly teaching myself new skills. I am transitioning out of making so many products and creating brands for other companies and doing it more and more for my own brand with an exciting project launching next month!
Has it been a smooth road?
It has definitely not been totally smooth! A lot of the biggest issues have been around my own self-doubt and fear. I have discovered that growth doesn't come without a scary leap and those leaps are always uncomfortable. I had been working with two employees out of a room in my house, and we were not fitting in there anymore, but I hadn't really imagined taking on another lease.
But then one day, the shelving of all my products fell down, and I sat there looking at it all on the floor and realized I could either put up another bookshelf or I could address the real issue and take a leap of faith. I found my dream studio that week, and we moved in in August. We quadrupled our sales from August to December and would have never been able to do that in our small space.
Now I keep trying to remind myself of the last scary leap that turned out better than okay as things continue to change and grow.
We'd love to hear more about your business.
Most of my growth has come from my social media following where I have always tried to share about my life and my journey in an authentic, vulnerable way. My journey has been largely shaped by my Catholic faith and my sobriety, so that is what my following has come to expect.
I specialize in lettering and have been embracing more and more illustration this last year. In the Catholic world, that I would say has gotten very behind the times in modern design and beauty, I was one of the first women to venture into that world – merging modern design with Catholic themes.
Last year, I painted a Marian design and put it on an ascot bandana because my husband and I loved to wear bandanas around our necks. I couldn't believe when we couldn't keep them in stock. I am always trying to make traditional Catholic imagery in a new and fresh way and reflect the experience that I have with my own faith.
We also made a swaddle blanket with an image of Our Lady of Guadalupe and the response has been so great. I am most proud that I can be totally true to myself – one day I am speaking at a large Catholic conference and the next I am heading to a celebrity's house to make signs for a party.
Is our city a good place to do what you do?
I don't know if I would have been able to grow my business anywhere else. First, LA is a city of parties and events. There are so many hand letterers here, and someone once asked me why I would teach other people to do what I do if they might take jobs from me.
But there is more work here than any of us can possibly do. Secondly, in my Catholic work, I am so influenced by the design in the secular marketplace that I see around me. It helps me think outside of the box. I think they say that the midwest catches on to trends three years after it is popular in LA.
I did find, and still do find that all the paperwork and rules for starting a business in LA are slightly confusing. The websites to figure it out aren't very straightforward, so better design on those sites with step by step instructions would be great!
Contact Info:
Image Credit:
Sylvie Rosokoff, Elissa Voss
Getting in touch: VoyageLA is built on recommendations from the community; it's how we uncover hidden gems, so if you know someone who deserves recognition please let us know here.