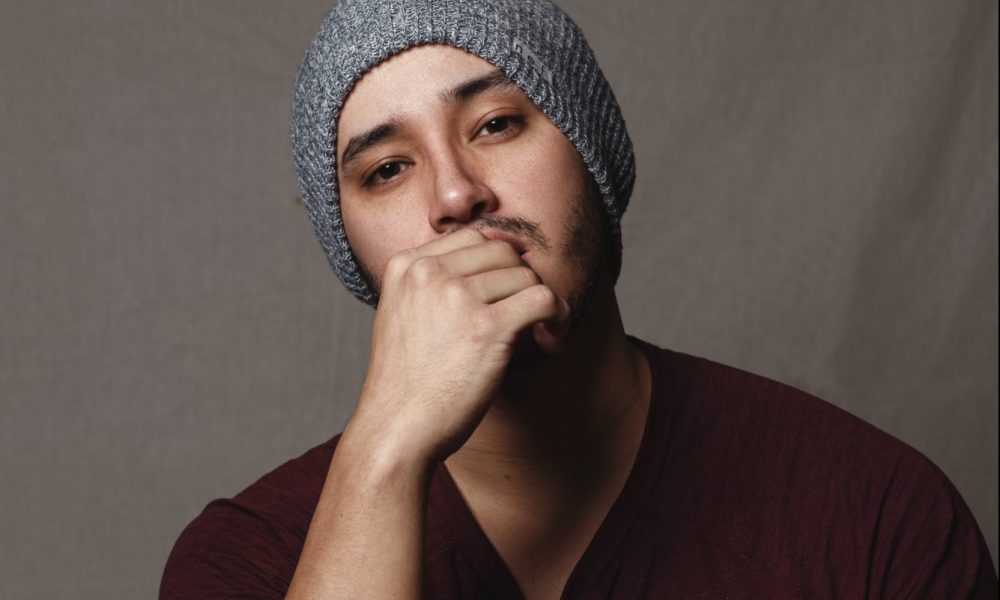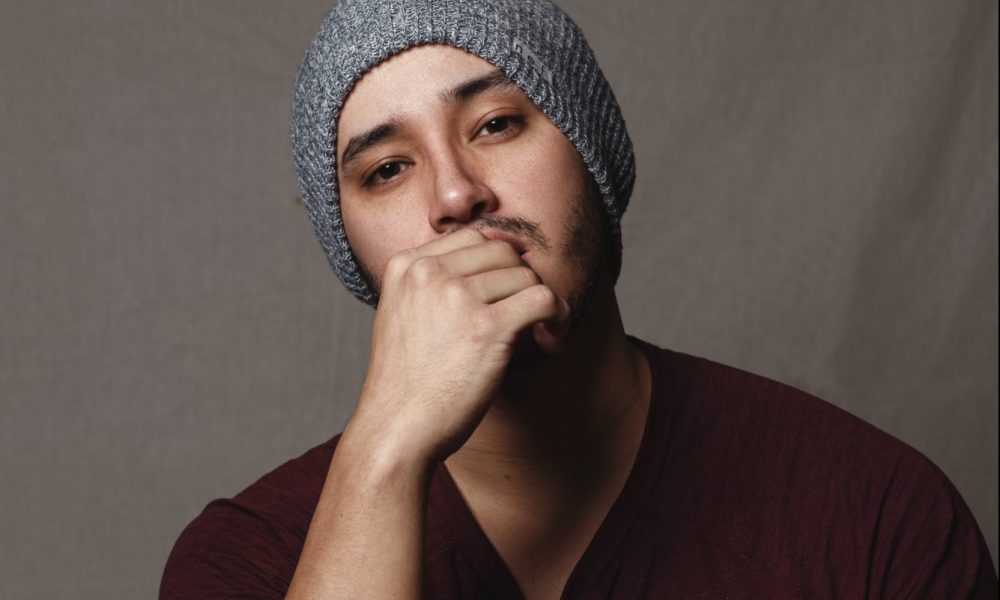 Today we'd like to introduce you to Eric Serrano.
Eric, let's start with your story. We'd love to hear how you got started and how the journey has been so far.
This all began way back when. As far back as I could remember, this strange magnetism towards art had always somewhat come naturally to me. I would always say, you know how when we are kids and we all aspire to be firefighters or astronauts or what have you. Well, I was always the kid in the back sketching out some Dragon Ball Z character, my mind wandering off to a million places at once, dreaming of becoming an artist. Not to say it wouldn't be badass to be an astronaut, don't get me wrong, but for whatever reason my brain just operated differently. I can honestly say that not much has changed in that respect. I'm still a big ol' kid at heart. I genuinely feel it is somewhat important to hold on to some semblance of childlike nature. It keeps you human you know? That pure sense of curiosity and wonder about the world. It's that peter pan mentality.
So, being exposed to some of the best, in my humble opinion, shows, cartoons, games; I mean you name it, in the 90's was a phenomenal experience and I know my 90's babies can agree. Mainly because of the lasting effects that these bombardments of media or whatever you want to call it had. I mean, I can still remember to this day staying up way past a normal bedtime to catch that fresh episode of Cowboy Bepop on Toonami.
My point to all this being that we have so much sentimental or emotional attachment to all of these forms of art and I always loved that idea. I romanticized the hell out of that idea. I was always and still am a big fan of leaving your mark on this earth. A lasting legacy. These are things that we will remember forever, till the day we die. Even after. It's eternal. To me, that is on such a grand level of remarkable that it's tough to even articulate. It's like one of those things, you just gotta feel it. That is kind of where this venture into this passion began to metamorphosize. Potentially bringing that to the world just as I experienced would be beyond a blessing.
All of this build up is the structure of why and where I am today. It definitely goes beyond those ideas now and there's always other motivations as well, but that's where it all started.
Not to go into too much depth. Most of my life growing up, I was blessed enough to have parents that pushed that, "do what you love to do", mentality and providing those opportunities to grow. Ever since then, I've been chasing art all throughout my schooling and partaking in outside art schools every now and again, blah blah blah.
It really wasn't until the more recent years that I really decided that I needed to begin to genuinely take art as a career more serious. For the most part, art was always fun and something I was very passionate about, but I think there is a difference in that and the business side of things. So, that's kind of where I knew I needed to push myself more academically and begin to find the avenues where sustainability and that balance of passion can be achieved.
Currently, I do exist as a freelance worker in between going to school at Cal State Northridge full time for concept art and illustration. So, busyness would be an understatement to my current state of being, but life is a grind. It's a good thing. I'm always thankful for the position I am in. Business recently took a turn for the better, after linking up with an extremely inspiring young and now great friend who I do graphic designs for. He started the up and coming clothing company called Versus Enigma @Versus_Enigma. Which everyone should check out by the way.
If you had asked me four or five years ago, if I would have seen myself being a graphic designer, I probably would've said no, but life is interesting like that and chance meetings often lead to great things if you are willing to take the leap.
Has it been a smooth road?
OH man, it has definitely not been a smooth road! As any person in any creative field knows, the struggle is a real thing my friend! From the internal battles to the physical. It is a roller coaster and some change of a constant ride. Whether you didn't get that job you applied for or the unavoidable block of creativity rears its ugly head. It can be a rough place to march through, but I think at the end of the first of many roads it's always rewarding to see your perseverance come through for you.
With art, in particular I feel it's a heck of a lot tougher than most would think. Considering how much, almost, trivial knowledge one needs to have of the world and its physics and biology, you name it. Think about how much thought alone has to go into approaching how to accurately render some fabric for example or painting a human as anatomically correct as possible! You really have to know the ins and outs of that particular subject and how it reacts to light in space or what a human would look like in certain climates for example and that's just scratching the surface. It's mind-boggling the amount of research and constant learning that accompanies art. And this is in no way tooting any horns of my own, but I give it up to the successful artists out in the world that have put in their time and grind into their craft, cause I tell you what it shows.
One of my biggest struggles is being my worst critic. I feel it's a good thing to be hard on yourself, but there is most definitely a line where it becomes self-deprecating. It's that struggle of what is good enough for yourself and when are you satisfied.
Obstacles and challenges, I think are tough, but completely necessary. Without them, there's no growth. Keep trekking forward.
So, as you know, we're impressed with EricSebastianArt – tell our readers more, for example, what you're most proud of as a company and what sets you apart from others.
I am a freelance artist currently. So, I'll take on most anything life and clients want to throw at me. I personally most enjoy doing character designs or portraiture, but like I mentioned before I recently have been dipping my toes into the realm of graphic design and clothing design. So, that's been an interesting, but fun ride so far and I am looking forward to where this road leads. If I were to choose one of the many aspects of what I feel I am most proud of in my business, well that would have to be the quality and sincere love that I put into the art. I do not consider a commission piece done until it is of absolute immaculate quality for me and the client. I pride myself in the quality I deliver and I think that sets me apart from the crowd. I can't in all good conscious just shovel out any old piece of art. It's not who I am.
Let's touch on your thoughts about our city – what do you like the most and least?
OKAY, so out the gate, I'm gonna get this one out the way, DAMNNN, I HATE the traffic, haha. The valley is so eternally congested. Driving three miles shouldn't take 30 minutes, haha, phew… okay. Got that out. Other than that, I love it. It's always going to be home for me. Born and raised, you know? The people, the culture, there's always something going on. It's grounds for a lot of potential opportunities, business-wise, socially, whatever floats your boat. Also real quick wanted to give a huge thank you to my good friend Austin @_acoop, who is a phenomenal photographer, for the great photo. Stay creative everyone. Nothing good comes easy.
Contact Info:

Image Credit:
https://www.instagram.com/_acoop/
Just wanted to give a big thank you to my good friend Austin for the phenomenal photo of myself
Getting in touch: VoyageLA is built on recommendations from the community; it's how we uncover hidden gems, so if you know someone who deserves recognition please let us know here.