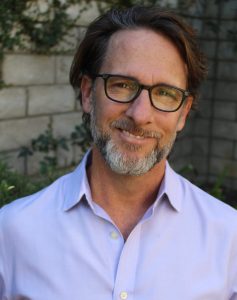 Today we'd like to introduce you to Eric Johnston.
So, before we jump into specific questions about the business, why don't you give us some details about you and your story.
I was born in LA but moved around so much as a child that I had gone to 13 schools by the time I graduated from high school in the Bay Area. My parents divorced when I was six years old, my father remarried, and I saw my mother a couple of time a year as I was growing up. As a child, I never had any real parental guidance, primarily it was discipline when I did something wrong. Otherwise, I was pretty much alone to do whatever I wanted. So, I never really felt secure about myself or anything I did, and by the age of 18, I had to move out of my house. By the time I was 26, I was drinking and doing drugs on a daily basis, my spleen had enlarged, I was living in the Tenderloin in San Francisco, and my life was not going well.
I made a conscious decision to turn my life around and rely on other people that had gotten clean and sober to teach me how to do it. I started going to 12 step meetings, getting very involved and working with other people. I went back to college and graduated from SF State. After five years of sobriety, I moved to Los Angeles to be an actor. I had no idea how I was going to do it and I really had no idea who I was, but I thought that was my calling and I had to give it a shot. Although I had been sober a good amount of time, there was still a lot of stuff that was unresolved in me, and until I could deal with that I would struggle to find my true calling; and trauma is the key to all of this.
A few years into being in LA, I started working with a therapist and started trying to uncover what was really going on with me. However, most of the time I spent in therapy was just talking about what had happened. Discovering these things only took me so far because it didn't heal the actual internal "wounds" I suffered from the neglect and abandonment that I had endured my entire life. This was the stuff that shaped how I behaved and interacted with others on a daily basis and it would be the biggest challenge I would have to resolve. I spent many years going to therapy and talking about it until I finally found someone that could help me to actually reveal the deep, underlying causes of my emotional pain and suffering.
This is what inspired me to work with individuals who are struggling with addiction and mental health issues. I worked in corporate America and worked for a couple of startups for about 12 years, and had a little bit of acting success, but decided to move on. For the last seven years, I have been working in the drug and alcohol treatment field. I worked for a neuroscience technology company, as well, where I learned an extraordinary amount about the brain, addiction, and behavioral health.
I later became the Executive Director of an outpatient program in Long Beach where I helped build a thriving practice, helping individuals to learn about recovery, get clean and sober and resolve the traumas from their past. I was also President of the Men's Association for Addiction Treatment for two years and was able to build a significant number of wonderful relationships that are still alive today. I now serve as President for another non-profit called The Light Fund, www.thelightfund.org, where we are helping individuals get placed in long term treatment, and if they don't have the resources to pay for it we will subsidize it.
Working in this field, I began to notice some real flaws with the care that people were receiving. When an individual finishes treatment, they are often left alone to figure out what they want to do with their lives, and for the first time their heads are clear, and they have no idea what to do with that. They are back in the "real world," and they don't have drugs or alcohol to cope with the stress of living back in their original environment. It was through this process of recognizing the gap in care and the real lack of support that is so necessary, that Citizens In Recovery was born. I realized that coaching other people who are stuck in life is what I was meant to do. I got certified to be a life coach, integrating my experience and training from working in the treatment field, taking my 24+ years of personal recovery experience and developing a compassionate and empathetic approach to helping people.
Overall, has it been relatively smooth? If not, what were some of the struggles along the way?
I have had a lot of struggles and I wouldn't trade it in for anything because it has paved the way for where I am today. I realized that the trauma I suffered skewed my ability to have an authentic identity. I was always trying to create a life that impressed others and made them think I had made it, but the whole time I was doing that I was miserable and discontent, and I took it out on others. This ended up destroying relationships, career opportunities, and my overall happiness. Until I dealt with this trauma, I was not going to be able to find myself and really understand where my true power was. I think there are so many people out there that don't realize they have things from their past that are getting in the way of their true potential, either because of the shame they feel, the denial or the lack of awareness that there is an issue. It's so complex, and I hope I can bring more light into people's lives.
Please tell us about Citizens In Recovery.
Citizens In Recovery provides coaching, consulting and mentorship to young men age 18-30, who are struggling to find their way in life. Some have addiction issues and have been in treatment, and others have not. Whatever challenges it may be to that particular individual, I work with them to create and build the life they want to have. There is no judgment or bias in my approach, I treat them as the unique individuals that they are and I utilize a clinical team of licensed professionals to assist me when the need arises. Through my work, I get to witness my clients feeling "whole" again, having a sense of purpose and direction, and believing that there really is hope for a new and better life.
Because of the complexity of addiction and co-occurring mental health issues, it is my ethical obligation to make sure that I have licensed therapists to work with clients that require that type of care. I am most proud of the ethical standards that my company abides by because we work in a field that is highly unregulated and has been under incredible scrutiny in recent years for a variety of issues around poor client care.
What sets me apart from others is my years of professional and personal experience and my unique approach that makes people feel connected and heard. That is all they really want. I am not trying to be better than my clients, and I want them to know we are in this together. Compassion, human connection and empathy are critical to working with these individuals because they feel so isolated and unique in their experiences.
If you had to go back in time and start over, would you have done anything differently?
I could have trusted my gut in the beginning because I have always had the ability to motivate and inspire individuals, but I didn't have the confidence and I always let people talk me out of doing things. I needed to work that out before I could set myself up to do what I am doing now, and I learned how to confront my fears and continue moving forward without being so easily influenced. So, it played out exactly how it was supposed to.
Contact Info:
Getting in touch: VoyageLA is built on recommendations from the community; it's how we uncover hidden gems, so if you know someone who deserves recognition please let us know here.