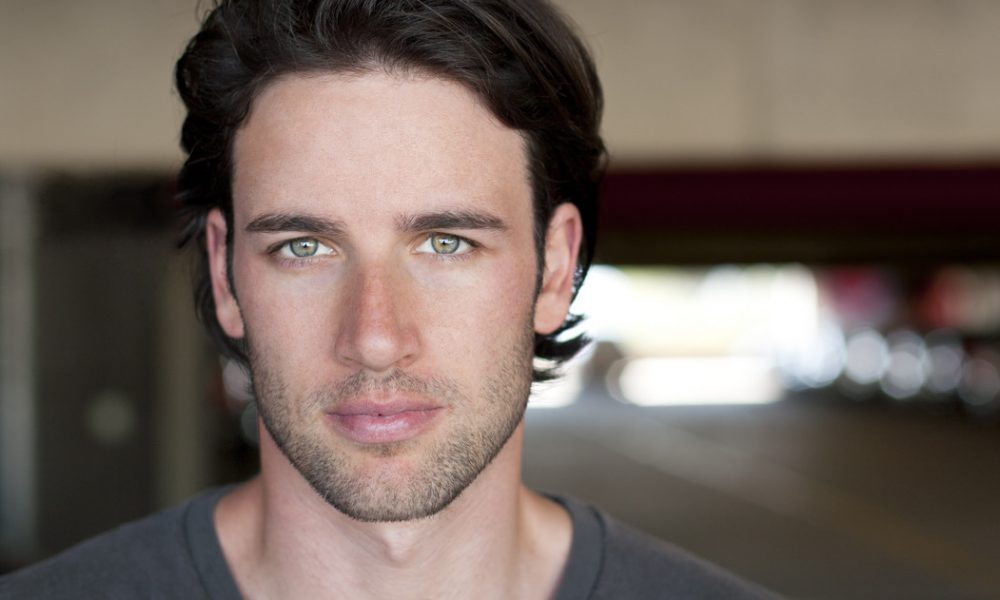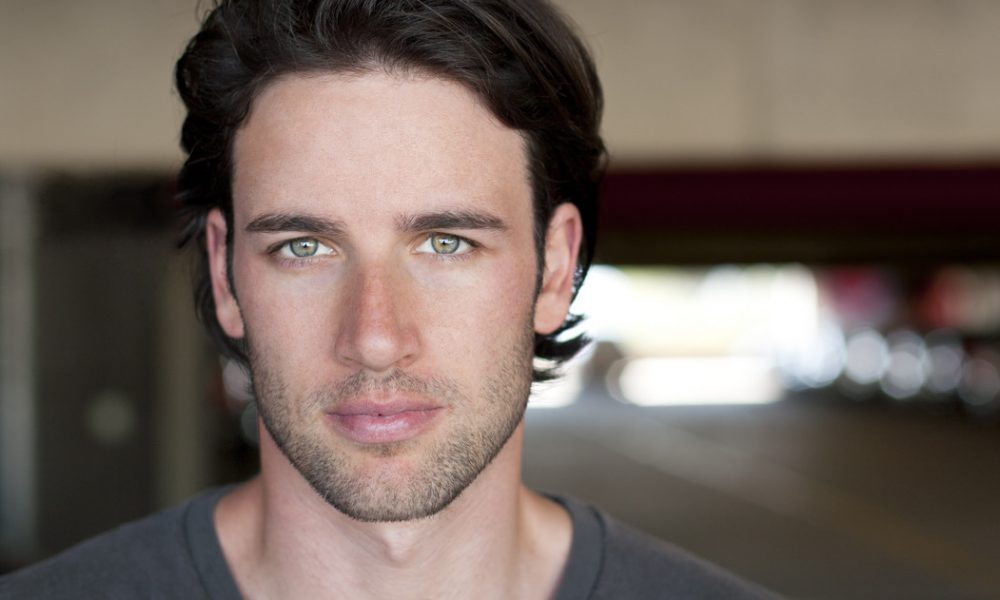 Today we'd like to introduce you to Eric Colton.
Eric, can you briefly walk us through your story – how you started and how you got to where you are today.
I first moved to Los Angeles from Michigan at 19 years old. I drove across the country with my cousin and aunt to "give acting a try" in the Mecca of the film business. Hollywood. Things happened quickly for me. Agents, auditions, booking jobs, living the exciting life of a young actor in LA. I extended my summer vacation into fall semester, determined to "make it" within those next three months. As my time was coming to an end in mid-December, a featured extra role turned into a co-star and I had been given a "Taft-Hartley," my official invitation to join the Screen Actors Guild. This was the sign I was waiting for. I had to stay and pursue my dreams of being a film actor. My parents had other ideas. They wanted me to finish my college education. My arm was thoroughly twisted, so I returned to Michigan State University to continue my party–, I mean, my education. The seed had been planted. I knew what I wanted to do. Graduate and pick up where I left off in LA.
Two and half years later, one month after graduation, I returned to Los Angeles. College acting courses, a few local commercials and an independent feature now under my belt, I figured I would follow in Ashton Kutcher's footsteps and take Hollywood by storm overnight. Assuming I had it all figured out, I set myself up with the right agents and manager, started taking a few affordable acting classes and bartended for catering companies at night. In no time, I was just another struggling actor in Hollywood. Since I was doing exactly what I thought I was supposed to, I figured it was just a matter of time before I caught my big break. My "team" of representatives was solid. They got me plenty of great auditions and opportunities. I figured any one of them would be my launching platform. None of them were though. Before I knew it, 22 turned into 29. I spent my twenties racking up credits where I could. Even a few big exposure roles on popular TV shows and a national commercial. Meanwhile, I was still mixing in the same dead-end acting classes with work six nights a week, just barely getting by.
When it was time to blow out the candles for my twenty-ninth birthday, I was flooded with a moment of clarity. It came through what had become an all-too-common haze of intoxication. I had been doing the same thing for seven years and didn't feel like I was any closer to realizing my dreams. I asked God for "a change." Then I blew out the candles. Two days later, I was on set doing a featured background role on a TV show when I was approached by a man who would change my life forever. Out of curiosity, he felt to ask me my story. Before I could share it, I was sent off to set. I found him later, but he was no longer curious. With my birthday wish in mind, I was not about to let this important looking person on set dismiss me so easily. I wanted to know why he had taken an interest and why that interest was no longer there. Ask and you shall receive. He told me that his first thought upon seeing me in the lunchroom was "that guy could be a movie star." I had waited a long time for someone else to see what I thought of myself. Before I could get too excited, he told me how disappointing it was to see how little I seemed to think of the opportunity I had been given to work on set in a featured role. My baggy boxers were billowing out of loose-fitting jeans. And I was hired to be a "sexy-prisoner." He pointed out that I was signaling to the powers that be on set that I didn't value the opportunity I was being given. He was right. In the next twenty minutes, he shared the read he got of me and it absolutely blew my mind. He shared more truth with me in that conversation than I had allowed myself to listen to in seven years of acting classes in LA. Emanuel Millar would become my mentor and later my writing and producing partner.
After that initial meeting, I soaked up wisdom from the 30-some years worth of filmmaking experiences Emanuel had gathered. For the first time in my life, I was gaining self-awareness. I realized many things. Not the least of which was how strong my ego and stubbornness were. I so badly wanted to tell myself that I had it all figured out, when in fact I knew very little. I was hiding my fear with a cocky, macho facade. I was not a very good actor, in large part because my stubborn streak was way too strong to be collaborative with other artists. I didn't even know who I was as an artist. I only knew who I was amongst friends and family members. I realized that I needed to wipe the slate clean and become a free-thinking, free-spirited artist, separate from the people, places and experiences that had defined me. I soon quit my partying and intrusive social life, broke up with the girlfriend I was not planning a future with, quit my demoralizing 'side-hustles' and began making as many changes as I could, broadening my horizons and speaking like the articulate gentleman that I had envisioned myself to be all along. My outlook on life and my career were changing drastically and at an incredible rate. I was motivated like never before and making up for a lot of wasted time.
Over the next seven years, I became a better version of myself. I was holding myself accountable for who I thought I could be instead of making excuses for who I was. Seeking out the truth and making it my personal mission to improve myself through learning daily. I stopped letting money rule me and started studying with the best acting teachers, instead of the most affordable. I splurged on travel to enrich my life experience. I stopped letting my social circle influence my decisions. And I learned what it meant to be an artist. Open, curious, collaborative, positive, spiritual, present. I gave up my controlling ways in exchange for living in the moment and trusting what came to me. I freed myself from the pressure of having to have it all figured out.
By letting a mentor give me advice, I had opened my eyes to what I could be. I was no longer willing to accept anything less of myself. The roles I was being offered changed from silly, stupid or arrogant side characters to leading characters with depth. I went from wondering if my directors liked me to speaking their language. The artist's language of collaboration. I was no longer making it about me, but instead about the work. With my fear of looking bad behind me, I started branching out into other areas as an entertainer. Voice-over, improv, hosting, even stand-up comedy! This led to my discovery that the most abundant talent I possessed was not acting at all. It was writing. Screenwriting to be more precise. I began writing feature-length scripts in addition to working as an actor.
Today, I am the lead writer of seven feature-length screenplays, multiple shorts, "webisodes," plays, poetry and blogs. By remaining present and accepting of what life had to offer, I allowed the corona-virus global pandemic, though tragic, scary and incredibly challenging, to shift my focus primarily to writing. It is the ultimate "remote work," and words continue to flow across the keyboard. My writing partners and I are negotiating option agreements for scripts I have written for myself to star in. Screenwriting has clarified my path significantly and my dreams have gotten more specific. I aim to get the screenplays I've written into production and act in them. Filmmaker, screenwriter and actor are the occupations I now identify with. With my business partner, Emanuel, directing, I wrote, produced and starred in my first short film, 'Brothers,' opposite my real-life younger brother, Kyle Colton, a phenomenal actor who teaches me something new every time I work with him. The success of 'Brothers' has led to new opportunities. I am writing my first 'green-lit' feature screenplay, due to go into production in the winter of 2021 with my brother Kyle starring. It will be my honor to supply such a fun, juicy role for him to take on. He deserves it. As for me, I've never been more fulfilled or grateful for where life has led me. I trust the best is yet to come.
Overall, has it been relatively smooth? If not, what were some of the struggles along the way?
Ignorance is bliss. My twenties were a breeze at the time because I hid from the challenges with casual drinking and pot smoking. I spent most of those years in relationships that were not supportive of the artist I aimed to be. The allure of being liked, partying, socializing and friends was more than I could walk away from at the time. However, I didn't realize anything was even wrong until I had my life-changing realizations starting at age 29.
The seven years of "becoming an artist" and "changing my ways" have been filled with significant challenges. I was fortunate to have a significant circle of friends and family. However, the perceived support was not actually what was most conducive to helping me become a better, more confident artist. Being a "people pleaser" was an ailment that I learned early on and struggled mightily to shake. The more changes I made, the more "my people" cautioned me and questioned me. They tried to talk me out of all the great things I was doing for myself as an artist. They wanted the "good old Eric" they had come to know and love. Not the more aware, outspoken, artistic version I was becoming.
The power struggle over what was best for me became so challenging that I changed my phone number and took a break from speaking with friends and family. I skipped important life events, had incredibly difficult, tearful conversations and hurt people I love in the interest of making them understand they couldn't dismiss or discount my dreams, ideas or principles. Multiple hiatuses from "loved ones" of a year, then two years were some of the hardest times of my life. But it was worth it. I have re-founded the relationships that were meant to remain in my life with healthier foundations. The people that weren't open to understanding who I was becoming and wanted to be are no longer in my life.
Quitting my "survival jobs" in the interest of strengthening my artist frame of mind left me struggling financially like I never had before. I learned to trust that God would provide and I wouldn't starve in the streets. I went without more than I ever dreamed I could and it taught me that I am tougher than I ever knew I was.
We'd love to hear more about your work and what you are currently focused on. What else should we know?
I fashion myself as a throwback filmmaker of sorts. I aim to set a good example for fans and movie lovers with the example I set and the lessons my films teach. I want to make films that inspire people. I'd like to do it in the way Quentin Tarantino has with his films. By keeping control of my projects through writing, producing and starring in them.
I see myself being a man of the people. In a similar way to Bill Murray or Matthew McConaughey, I want to be widely accessible and not take myself too seriously.
My screenplays are primarily character-driven. I love people and want to make films that will make their hearts sing.
If you had to go back in time and start over, would you have done anything differently?
I would have stayed in LA at 19 years old instead of listening to my parents and finishing college. It seems like that would have been the more adventurous choice and would have taught me more by doing it without approval.
Pricing:
Screenplays: Budgets range from $1 million to $20 million.
Contact Info:
Email: ericicolton@gmail.com
Instagram: eric_colton

Image Credit:
"BROTHERS" – Me, "Swell" – Branden Blinn / HERE TV, Broadway Comedy Club – NYC, "Joanne and Khadi" – YouTube / SuperDeluxe, "The Hunter's Anthology" – Robert Smithline, "Dick Cieman News" – Steve Belardo
Suggest a story: VoyageLA is built on recommendations from the community; it's how we uncover hidden gems, so if you or someone you know deserves recognition please let us know here.