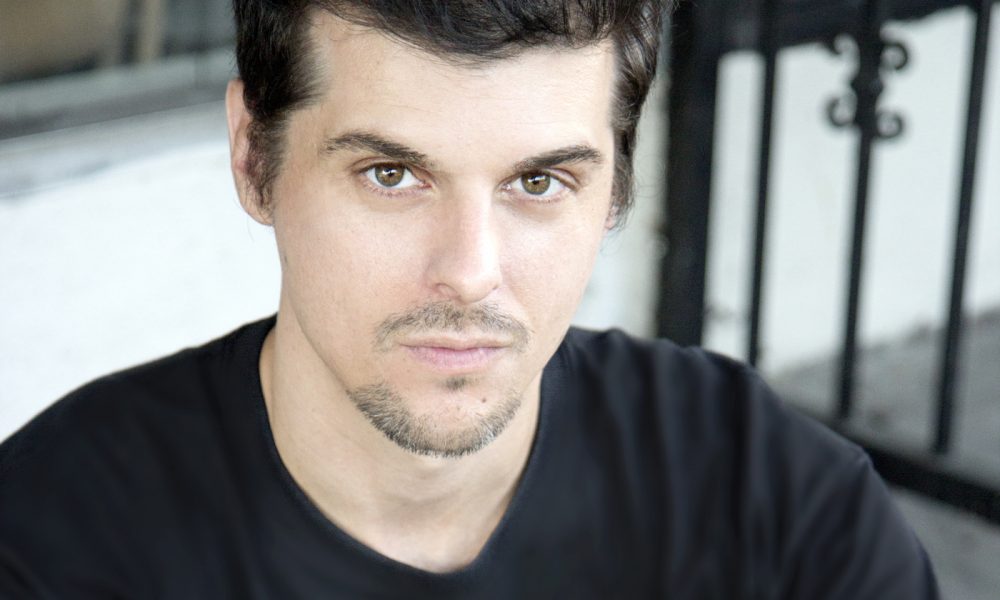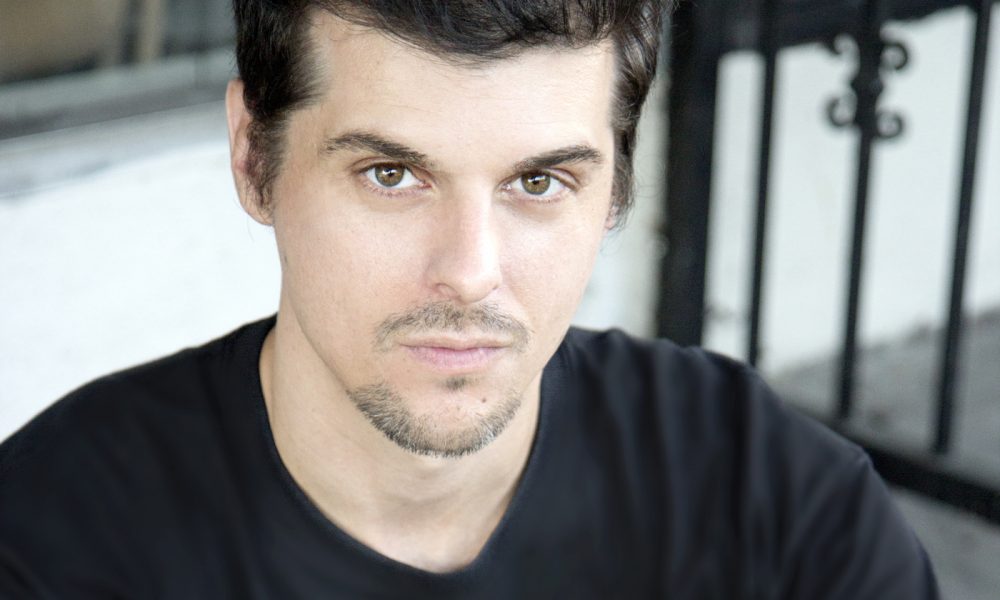 Today we'd like to introduce you to Eric Carr.
Eric, please share your story with us. How did you get to where you are today?
I was three and a half years old and Sunday morning cartoons had just ended and I didn't feel like getting up and walking across the room to turn the dial on the 13″ black and white TV my parents had so I let it roll. Something called Kung Fu Theater appeared. I remember holding my breath as I watched the action packed Kung Fu scenes, I was blown away and needed to know if this was a real thing so I asked my parents, who said "No". But soon I came to learn the name Karate and as I was hooked on everything from Ninja's to the Ninja Turtles. I spent gift and lawn mowing money on Martial Arts instruction books and practicing everything I learned from movies to the how-to articles written in Black belt and Inside Kung Fu magazines and from anyone in my small 8-year-old circle of friends whose parents enrolled into Karate. That was about the time an adult noticed my passion and asked if I liked Bruce Lee. Honestly at the time I was hooked on the Shaw Brothers and Gordon Liu Shaolin sagas and had never heard of Bruce Lee. That's when quest began; why did I keep hearing about this Bruce guy and who is he? Then on another Sunday morning in the mid 80's, Enter the Dragon, Starring Bruce Lee, was on next. I finally get to see Bruce Lee! The opening scene, seeing Bruce, his body, wearing only a pair of shorts, the Lao's time finger pointing to the moon, and the scene where Bruce stomps on Bob Wall's chest, made an indelible impression on me – holding my breath again. Up until then Arnold Schwarzenegger was the only name I looked up to. When I was 12 – 13, I took a summer job sweeping and dusting a local furniture store, started weight lifting paint cans and doing squats and pullups in the garage, and turned an old duffle stuffed with blankets and pillows into a punching bag while I dreamed of seeking a "master." I even wrote letters to schools I learned about in the back of magazines. Later that year I enrolled into some Kung Fu schools which all had pictures of Bruce Lee on the walls, I thought I had finally made it. I continued lifting weights and training and joined a local gym when I was 15. After several years of a few Kung Fu studios and exploration, I realized that was being taught didn't make sense to me anymore. It was all a mish-mash of "techniques" and fancy movements and mystical talk that while looked and sounded cool, would never have worked in a real fight. So I walked away and went on another search. I studied Wing Chun, being that it was close to Bruce, from masters from Hong Kong, actually taught myself Mandarin, which I speak very well, and went to China. I studied with Shaolin masters and a Taoist priest, whose teaching I still practice daily (qi gong, Feng Shui, and tai chi). In 2001, my search for a Jeet Kune Do teacher was revived. Being in LA, an LA native in fact, I knew there must have been someone around that studied with Bruce in the famous Chinatown LA School so I searched for and found the big names. None of the schools resonated with me but I remembered a name I read in a magazine, which I have to this day, that was published in 1993 during the filming of Dragon the Bruce Lee Story. Jerry Poteet trained Jason Scott Lee and choreographed the film. I did an internet search for a phone number using dial-up on my 13k modem and found Jerry Poteet in Sherman Oaks and I called him up. I remember clearly the details of the first conversation and in setting up our first meeting, Saturday, 8:00am. When I first walked in the door and saw Jerry Poteet standing a few feet away and I thought, I'm here, I finally, really, made it. We started the lesson and it quickly became serious and I knew in my heart that this guy was real. I left that day in a daze only knowing that I couldn't wait to be back to learn more. Over the course of the 12 years I trained with him we became close, father and son close. Often, after training we would spend the day grocery shopping and having lunches, or watching football – which I don't even like but I didn't care because Jerry made such a difference in my life and I wanted to spend all the time I could with he and his wife Fran. They were my family. Jerry was dedicated for 40+ years after Bruce's passing, as Fran Poteet is to this day, to the teachings of Bruce Lee; the combat and the philosophy, both which were necessary and made such a huge impact in my own life.
Martial arts, but especially teaching Jeet Kune Do are my passion, an aspect of my life that I work on daily. Like my teacher Jerry Poteet and his teacher, what was ultimately passed to me is that we must do it for love. I teach privately and small groups in the Midwilshire area and am a supporter of the Bruce Lee foundation and am in touch with the Lee family – doing the work, keeping up my end of the circle. If you have any questions or want other elaboration, call or email me!
We're always bombarded by how great it is to pursue your passion, etc. – but we've spoken with enough people to know that it's not always easy. Overall, would you say things have been easy for you?
Having to support myself financially and in so many other ways in my search, which had been difficult and also made me resilient. I was a dreamer and in love with martial arts but so much was out of reach when I was very young through my teens. Ultimately, I'm grateful. The hard parts these days are getting up at 4am to practice, workout, take my four very big and energetic dogs out to play, handle daily activities, then teach for 6 hours at a time.
So, as you know, we're impressed with Eric Carr Jeet Kune Do – tell our readers more, for example what you're most proud of as a company and what sets you apart from others.
What sets me apart – I teach the art and philosophy as Bruce developed, meaning I work to convey the essence. The message of simplicity and of teaching how to think rather than what to do.
For me to continue to be valuable to the art, the practice, and my students and to remain happy, I need to get better daily. I have broad experience, especially in the philosophical aspects of the art and roots of the art. I practice what I preach, I walk the walk, I don't ask anyone else to do anything that I can't do myself.
I will never let myself "go" and I don't give up. The process of making it is continual.
There is no such thing as perfection but it doesn't stop any of us from working as if perfection did exist.
So, what's next? Any big plans?
I learn more about myself, the art, and people, through teaching. "When one teaches, two learn" – Robert Heinlein.
Bringing awareness to people seeking martial arts, establishing my presence (as a teacher) and making myself easily found. Continuing the work of my teacher and his dedication to the art and to life. The art of life.
Working more and more closely with the Bruce Lee Foundation, Shannon and Linda Lee, who I know personally.
Building an ideal, permanent home for the class and incorporating even more of Bruce's lifestyle, transitioning further into a Bruce Lee JKD lifestyle tribe.
Most of all, helping people. Always better to give and I truly believe this. Philosophy isn't a cool quote or something you say and move on, it's something that must be lived daily. That's reality, reality isn't what I
think, it's what I do daily. Out of all the things I don't have control over in life, I have control over the most valuable which are my own thoughts and actions.
Contact Info:
Address: 4625 West Olympic BLVD LA 90019 LA Memorial Park
Website: http://ericcarrjkd.com/
Phone: 213 – 986 – 6758
Email: info@ericcarrjkd.com
I
Image Credits: Isabella Vima