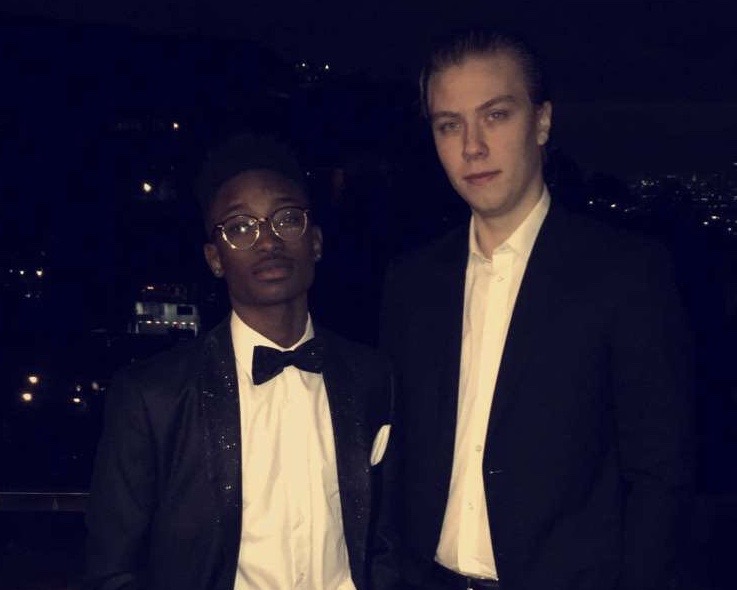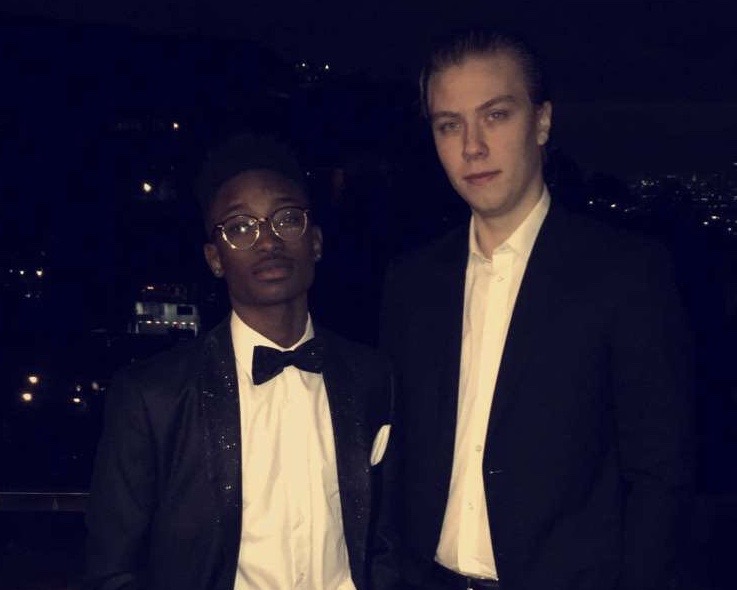 Today we'd like to introduce you to Enzo W. Kristensen.
Thanks for sharing your story with us Enzo. So, let's start at the beginning and we can move on from there.
I was born in Copenhagen, Denmark and I lived there until I was almost 15 years old. It was at this time that my parents decided it was a great idea to move to a foreign country and decided England was the place to move to. Later that year my whole family, including my two sisters and parents, packed our house up and moved to Surrey, located just outside London in the United Kingdom.
To be quite honest i wasn't a very dedicated student and didn't really keep up with schoolwork prior to that, especially not the English classes we had at my old school. So, when I got transferred to an international school in England, where naturally the majority of classes took place in English, I found it difficult. The fact that you have to socialize and make new friends at a new school is one thing, but doing it in a completely different language was a real challenge. I am still amazed how I managed to do it. I guess if you are thrown into an ocean and can't swim there's no option but to try otherwise you would drown. So, I did try, and along with that I also spent hours after school getting privately tutored by my English teacher, Ms. Artist to help me catch up to everyone else's level.
The first year was difficult, very difficult, but once the language part started to improve, I decided I needed another challenge. Since I was little, I had always loved to film my best friend performing crazy stunts on his bike, and later even made a small mini-movie with some other classmates. At the school in England, I heard there was a media class available, but I wasn't signed up for it in time, so I did what every other dedicated student would do and spoke to the teachers. I begged the school office to sign me up to that class and fortunately they did.
The first year the grades were easy. To be honest the teachers didn't demand much and we spent most of the time doing essay tasks. The second year was a completely different story. The school had decided to bring in someone new in to teach the media class, someone who had a background in the subject. His name was Mr. Roberts, I will never forget that second year. Almost 60% of students dropped out in the first month because of his high expectation of work standard, and his very straight forward attitude to the students. There were no soft grades in that class, if you did the work and earnt the grade then you got it. If not, you failed. So, I did work hard, and I wouldn't say that I had a strong opinion about him but perhaps he was a bit hard sometimes on the students in the class.
Arriving in that class at the start of the following year, I had never seen a teacher so surprised for a student to return, because most of the others didn't. He increased the workload towards me and I just did it. He demanded more and I would do it. Later, because of this, he would give me more creative space to work on my own ideas and projects that I had in mind, and he let me use the school equipment for them too. I filmed a couple of short films with my school mates. Some students were better than others in their acting performances, but if it hadn't been for my school mates showing up on set early in the morning, or late at night, I don't believe I would be here today. My friends were very helpful and worked with me on my films for hours and days at a time. As a result of this I had a big portfolio with enough content to apply for a film school.
Los Angeles film school. During my last year of high school in England I only applied for a handful of Universities and film school. My biggest dream was to move to LA and study film. I sent my application and within not even a week, I got an email back saying I had been accepted to the Los Angeles film school on Sunset Boulevard.
That same summer I flew over to LA and started to look for student housing and apartments to live in. I ended up staying in an Airbnb during the first month of school. Something I had learned from my time in England was that the first year at a new school is when you should be present and socializing before after class. No one cares about who you are if you don't have any friends.
So, my first six months in LA I was out every weekend and socializing at parties, and when I was at a party I would say 'Hi' to the people I knew and then go on to talk to people I didn't know. As a result, I was invited to private parties in neighborhoods where Justin Bieber and the Kardashian's lived, as well as many parties in the Hollywood Hills too. I even managed to get invited to Pre-Oscar parties for nominated European movies. At one of these parties I met a guy who had previously directed Lukas Graham's music videos, and I gave him my business card and said I was more than available to work for free. I was mainly focused on building up my knowledge and experience in the field. After that party two months passed by without either a single call or text. Then suddenly I got a call. "Hey Enzo, what are you doing this weekend?" I replied. "Nothing", and was then invited to work with him on his upcoming music video with Disney star Olivia holt, and rapper Brandon Beal. It was an early shoot and I was there an hour before call time. At 5am I was standing in the park waiting for the crew to show up. The team wasn't incredibly big, 7-8 guys on our crew, and 12 people with Olivia Holt. My job for the day was mainly assisting Rene with the camera and getting him whatever he requested. I ran around and was so excited to be part of such a project.
After the shoot we had lunch at a local restaurant/café and parted ways. Two weeks later I got another phone call from Rene asking if I was available for the upcoming week. I, of course, cancelled everything I had planned that weekend, and said "Yes". I showed up at a hotel in West Hollywood, where Brandon Beal, Rene and I drove to a beach near Malibu and started shooting. I asked Rene where everyone else was and he replied that I had done such a remarkable job last time that he figured this time he would just be needing my assistance.
Other the next three years I tried to work on as many shoots as I possibly could, as well in as many different job positions as possible to expand my knowledge. I learnt about how different departments work and how to optimize workflow in my own projects.
After my studies I got an opportunity to go back to London to work in the film industry. I have been working on a few shoots but unfortunately a lot of it has been put on hold due to the COVID-19 virus. Outside of this though, my independent projects are still going on and I am currently working on a short film drama about mental health.
independent filmmaker –what should we know? What do you guys do best? What sets you apart from the competition?
I am a cinematographer, producer and screen writer and love to share stories on the big screen. I find the movie business so remarkable interesting because of its way to tell a story with this media. The cinematography can have a huge impact on the film but such can the acting, lighting, script, directing sound design and other departments too. A good movie is made when all these department work together. Just look at Christopher Nolan as an example. Many of his movies are fantastic because all this element plays a huge part in his movies. No one has seen a Christopher Nolan movie and said what a dreadful, screen play, audio, acting and so on.
Let's touch on your thoughts about our city – what do you like the most and least?
What i best like about Los Angeles is the ability to network with basically everyone in the city. because of the multinational backgrounds, you can become best friend with some guy at a bar or nightclub in one evening but you don't even know the first name of your neighbors for three years.
Contact Info:
Email: e.kristensen@lafilm.edu
Suggest a story: VoyageLA is built on recommendations from the community; it's how we uncover hidden gems, so if you or someone you know deserves recognition please let us know here.