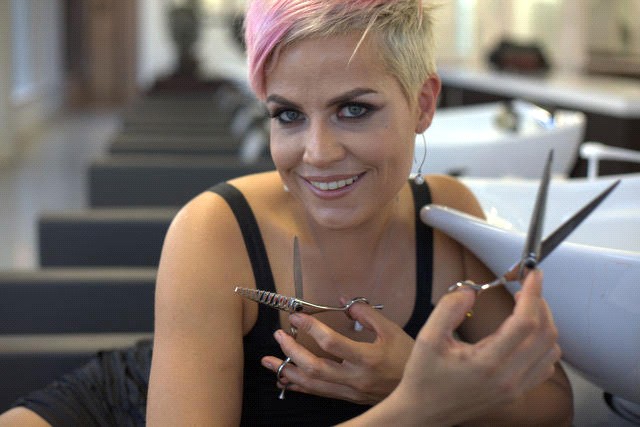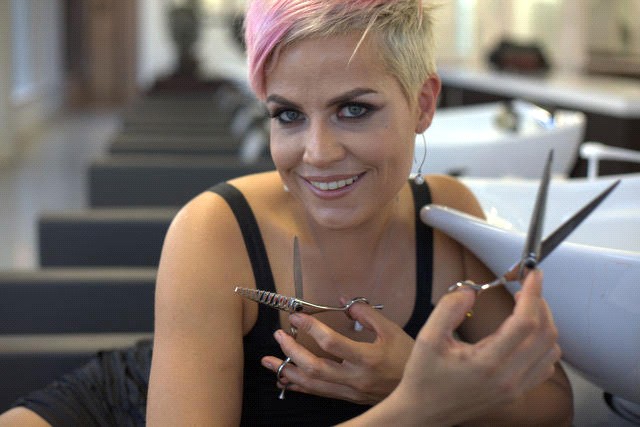 Today we'd like to introduce you to Nicole Bellows. Nicole blew us away with her story – she was very driven from a young age.  She decided she wanted to be a master within her field and so she educated herself through a large number of courses and seminars.  She would dress up in formal business attire, do her homework and be armed with intelligent questions each day.  It wasn't long before big names in the industry started to notice or hear about Nicole.  Below you'll find edited excerpts of our interview with her.
Can you briefly walk us through your story – how you started and how you got to where you are today.
When I was in kindergarten I knew I was destined to be a stylist. Every time we had an art project that involved scissors I would cut the hair of all the children around me. By the time my junior year of high school came around my mind wasn't changed a bit and I learned how to go to cosmetology school for free as an ROTC course! 1600 hours and a few years later I found myself in Northridge at The Hair Grove in Northridge at only 19yrs old. 17 years and a few salons later I now call Butterfly Loft in Encino, CA my home. The journey took me from years of being an educator for KMS and Goldwell to being an internationally published stylist. I never would have dreamed I could say internationally published but it excites me to see just how far I've come and how far I will continue to go with the help of others.  Up next is a huge art show featuring a live interactive photo shoot with ANTM cycle 4 winner Naima Mora.
Has it been a smooth road?
Every story has its times of hardship and mine is no different. I just like others have wanted to quit or have had to work several jobs outside the salon just to make ends meet. Today it's easer to get work seen with social media or Instagram but when I started it was more about what your client looked like on the street.  Teaching the client to look good everyday and not just the days they visit the salon was a huge part of the job before YouTube. Now it's hard because people price search and try to undercut but when you know your worth and stand behind your work one day the struggle ends and the work begins.
Pricing:
Haircuts and color start at $75 but are customized to each clients wants and needs.
Balayage or ombré's start at $185
Keloid scope or mermaid colors start at $200
Contact Info:
Tel: (818) 386 1100, Text: (818) 370 0770
Email: hairchameleon@hotmail.com
Instagram: @hairchameleon
Twitter: @hairchameleon24
Facebook: hair by hairchameleon
Website: www.hairchameleon.com
We love Nicole because she is the ultimate go-getter – she knows what she wants from her career, took life by the horns and has made it happen.  Check out her work below: