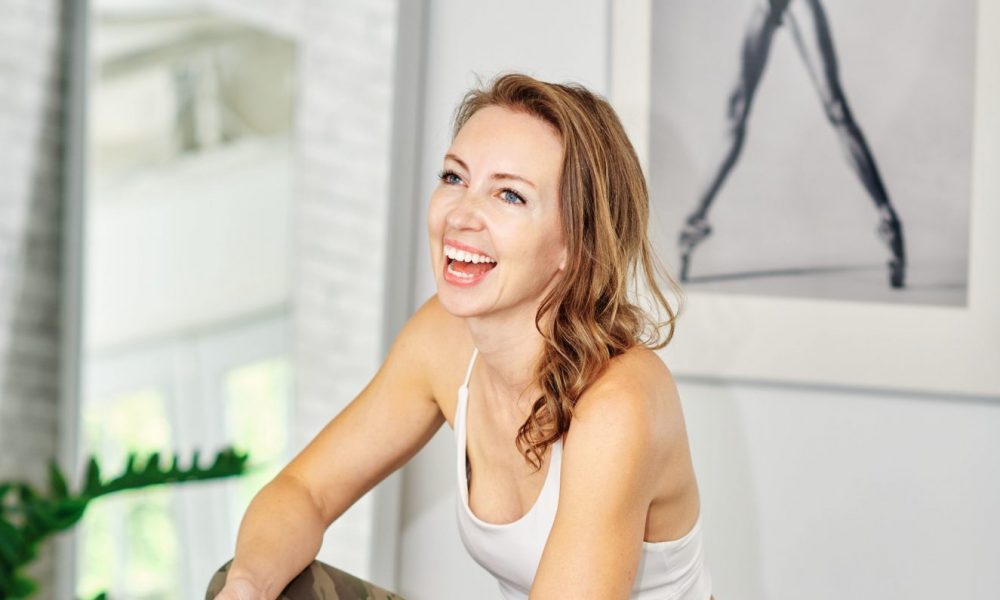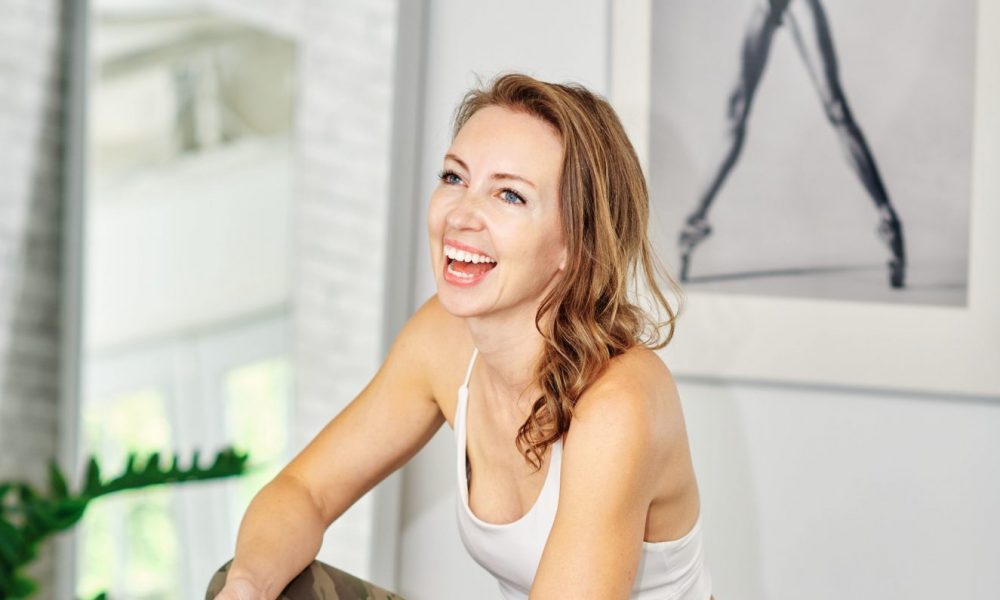 Today we'd like to introduce you to Emma Bromley.
Hi Emma, so excited to have you on the platform. So before we get into questions about your work-life, maybe you can bring our readers up to speed on your story and how you got to where you are today?
I've been teaching and practicing Pilates for 15 years, but my truest journey didn't get started until after the birth of my daughter nearly seven years ago, when pregnancy and childbirth wreaked havoc on my body, to the point where I came close to giving up teaching Pilates altogether.
Pre-pregnancy I was in great shape, but post-birth, I felt like my insides were falling out every time I picked up my child. My core squished out in all the wrong places when I tried any kind of sit-up/crunch movement. I still looked 4 months pregnant, even at two years postpartum. Pretty much every workout made me feel worse. It felt like everything was unstable in my core and kind of squishing out in the wrong places. It felt awful and I didn't feel strong. A year after birth, I was still unable to feel my own abs, I still had a four-finger diastasis (abdominal separation about as severe as it gets) and had been told by my doctor that the only way to fix it was with surgery! That did not sit well with me. Really?! There had to be a better way.
I'm a fixer. I like to fix things. I like to fix people. That's what I'd been doing my entire teaching career. But this had me stumped, and I can be stubborn when I put my mind to it. The Pilates ab exercises just weren't cutting it like they used to and no one had been able to give me the answers I was looking for. So in a last-ditch effort to both heal my body, prove my doctor wrong, and hold on to my Pilates career, I turned to the teachings of some trusted physical therapists and finally found the missing piece of the puzzle – the core functions differently after birth and must be repaired before resuming regular ab exercises! I took myself on an incredible journey of learning absolutely everything I could from some of the best doctors and physical therapists in the Women's Health field, whilst trialing and erroring new techniques on myself. Eventually, I found the magic sauce – a series of low-pressure ab exercises that actually HEAL the postpartum core, bring your abs back together again, restores strength to your pelvic floor, flattens your mummy tummy, stop you from peeing your pants when you sneeze, and just all round can make you feel amazing! This was too good not to share with more people than just my private clients.
If you can imagine one of those old English brick houses where the foundation has become compromised over time, and the walls have started to bow outwards, it's very similar to what happens to the body when the foundation becomes damaged or weakened. The abdominal wall starts to bow forwards and is commonly known as the 'mommy-tummy' or even the 'dad-belly'. The foundation being the pelvic floor. The way we manage this forward pressure while the core is still healing after birth is both vital and sequential:
1. By strengthening the pelvic floor, we are laying a solid foundation upon which to build.
2. By using low-pressure abdominal exercises, we can strengthen the core without putting even more forward pressure on the abs.
3. Once the core is fully healed, the pressure can be managed much more efficiently and we can safely get back to more challenging workouts. And then we can get back to our beloved crunches and heavy lifting without making the bulging situation and dysfunctional pains worse.
Finally, it all started to fall into place. At last, I was able to strengthen my core, close up my diastasis and lift heavy things effortlessly again. I got such incredible results from switching out my core exercises that I knew I needed to share this with everyone who did not yet know that the core absolutely CAN be repaired (no matter how long ago you gave birth), so I set out to create my very first online program to share the love.
I'm now passionate about helping other women achieve the same healing, the same change, the same freedom that I have done from this remarkable way to strengthen your core and pelvic floor! I have women all over the world taking part in the Postpartum Protocol which is so exciting! From Indonesia to Sweden, Jamaica to Australia, India, UK, France, Germany, Netherlands, and of course all over the US.
We all face challenges, but looking back would you describe it as a relatively smooth road?
Definitely not! I am by no means tech-savvy and had to learn all that as I went along. So of course, I made some extremely expensive mistakes along the way, but I got there in the end. I mean, without the journey, the destination is meaningless right!
I'm also a Virgo so I'm addicted to tweaking and improving. I don't think I'll ever stop tweaking!
But in terms of my own physical journey, I also made some costly mistakes. I spent the first two years post-birth doing all the things that damage core function when done too soon. Even as an instructor, I didn't fully understand the mechanism. At two years postpartum sex was still painful, I still looked 4 months pregnant, I still had severe diastasis, and it was all affecting my self-confidence.
I've learned a lot since those early days. Both in terms of how the body functions, and I think I might also finally be making friends with technology! Someone said to me last week, "I spent the last 12 years making my abs worse!" and this honestly makes me feel so sad because I can remember too well my own frustration. I'm now passionate about teaching women everywhere how not to make the same mistakes I did.
Appreciate you sharing that. What should we know about The Bromley Method?
I'm a Pilates instructor first and foremost. But the way I teach now is quite different from most mainstream Pilates teachings, in that the core work I teach is very specific to helping postpartum women actually HEAL their core. Rather than giving them a bunch of "modifications", I give them exercises that will actually heal them from things like leaking and diastasis. Many of my private clients also have spine injuries of varying degrees. The beauty of teaching mothers with spine injuries is that these exercises for core healing are also incredibly useful for rehabbing spine injuries as well. So we kill two birds with one stone!
I teach privately (in person) from my fully equipped studio in Woodland Hills. I also have a self-paced online 12-week Postpartum Protocol program, which has an option to upgrade to my live twice-weekly group zoom classes as well. Which is a great way to stay on track, stay motivated, and meet other like-minded women on the same journey.
I also offer free pelvic floor training. This is very different from traditional Kegels and is at the absolute heart of everything I teach in my classes.
So maybe we end on discussing what matters most to you and why?
Ultimately I do what I do because I want to be strong for my daughter. I'm a single mom so strength is everything. I want to show her what strength looks like. Both physically and emotionally. And I want to show other moms how they too can do the same. How to change your body from the inside out. How to become the strongest, most capable version of yourself.
Our pelvis is our center of gravity. It is the center from which everything else radiates out. So when there is true stability in the pelvis, and a great foundation in the pelvic floor, it makes it infinitely easier to strengthen everything else, and be 'strong as a mother!'
Contact Info: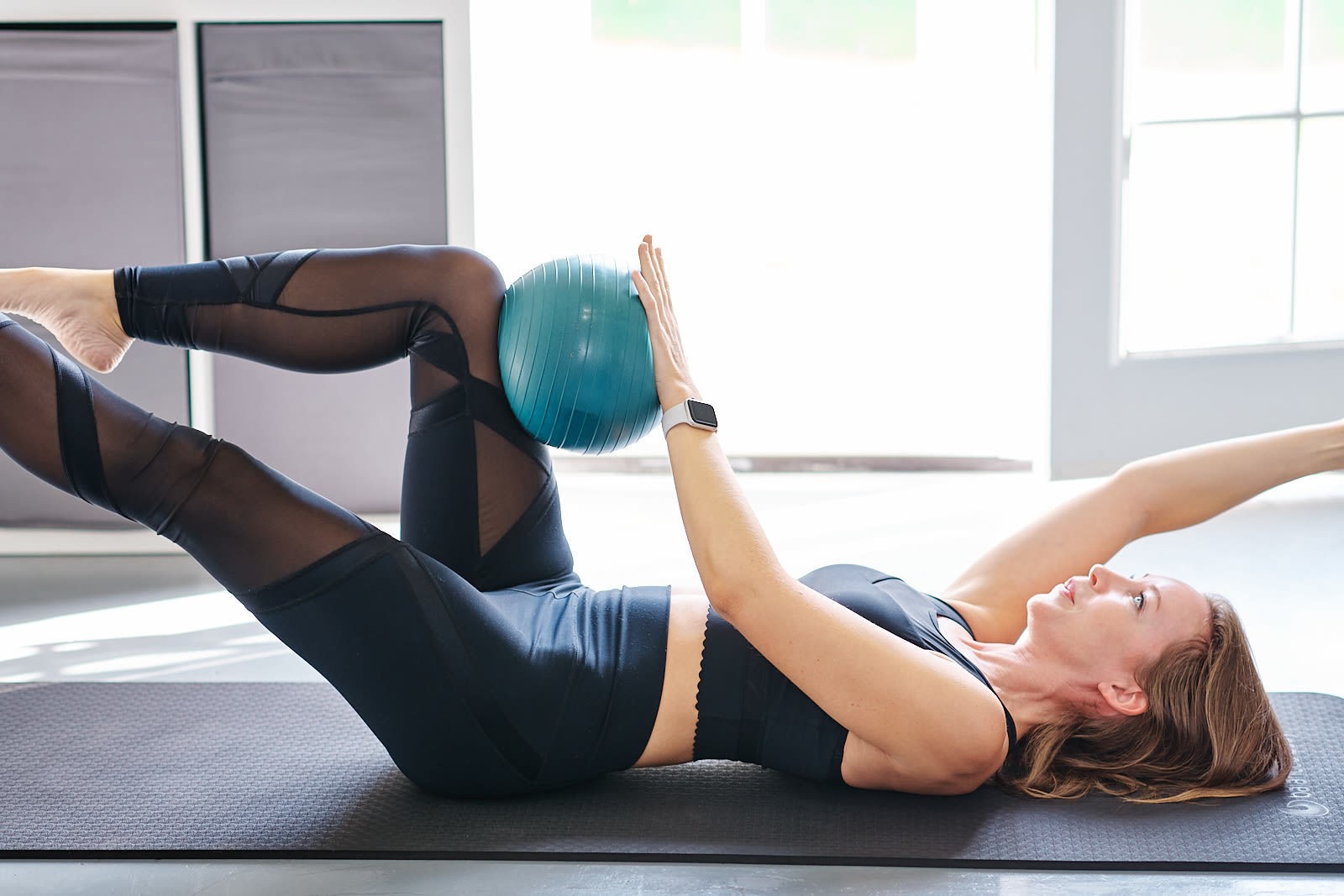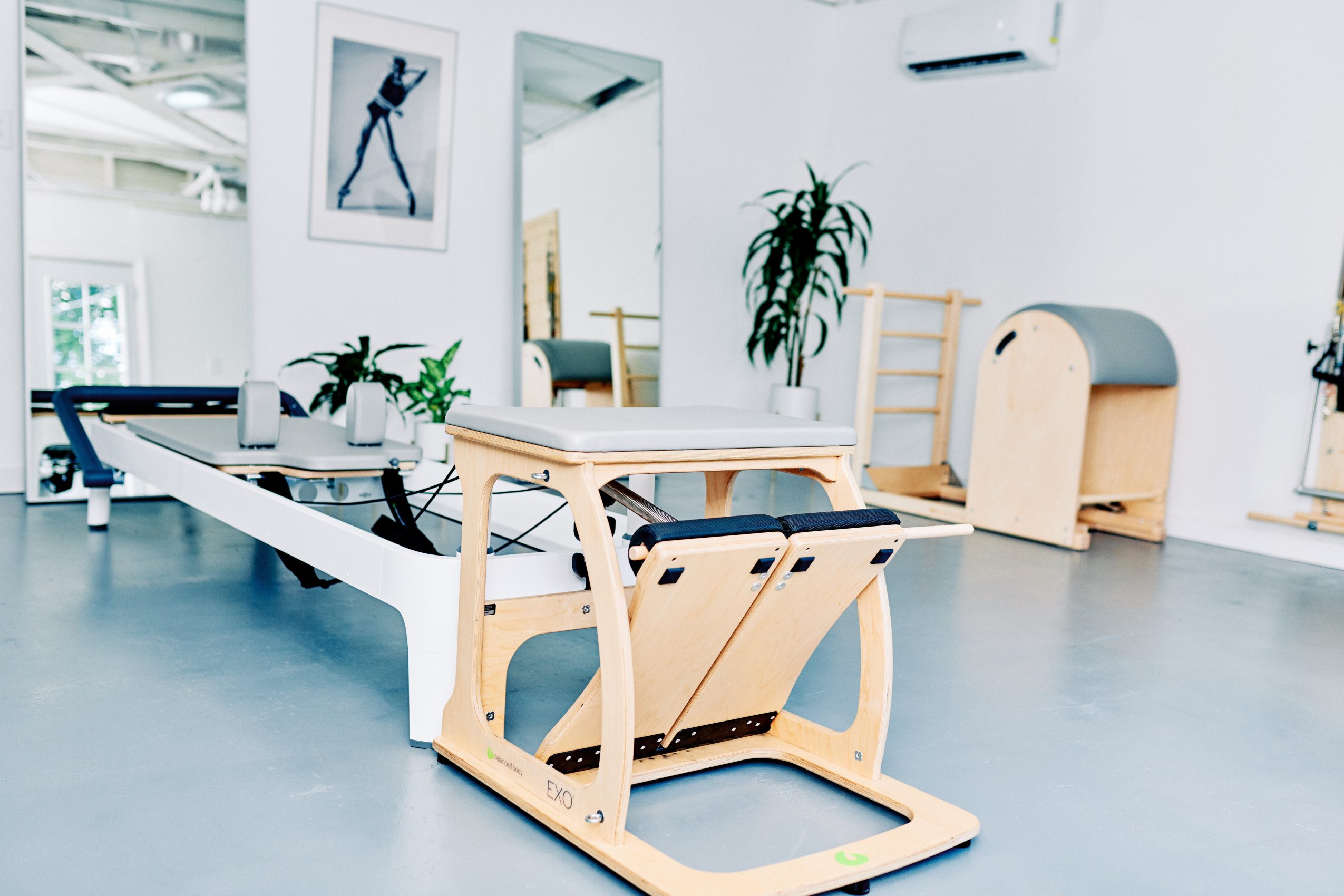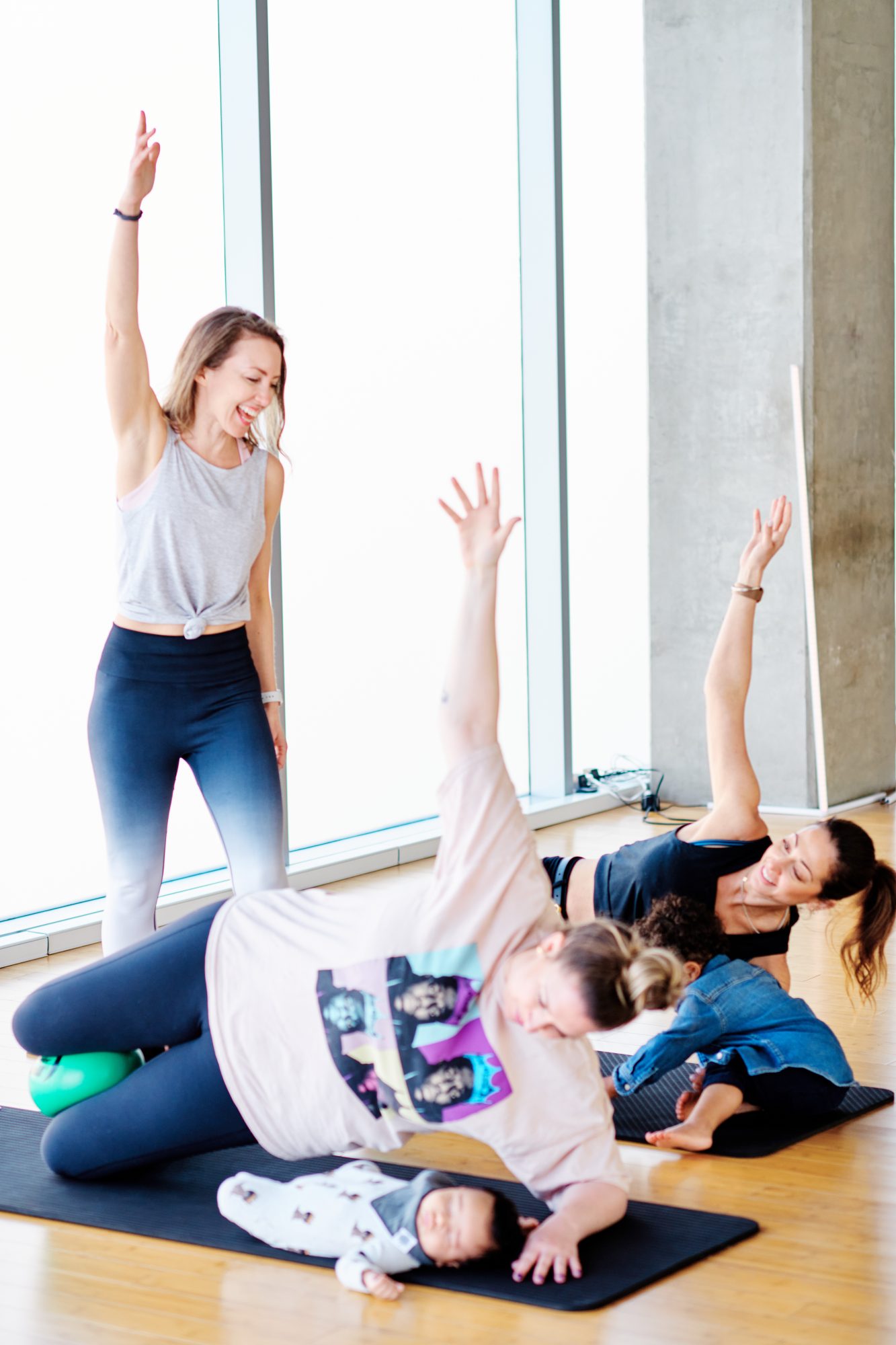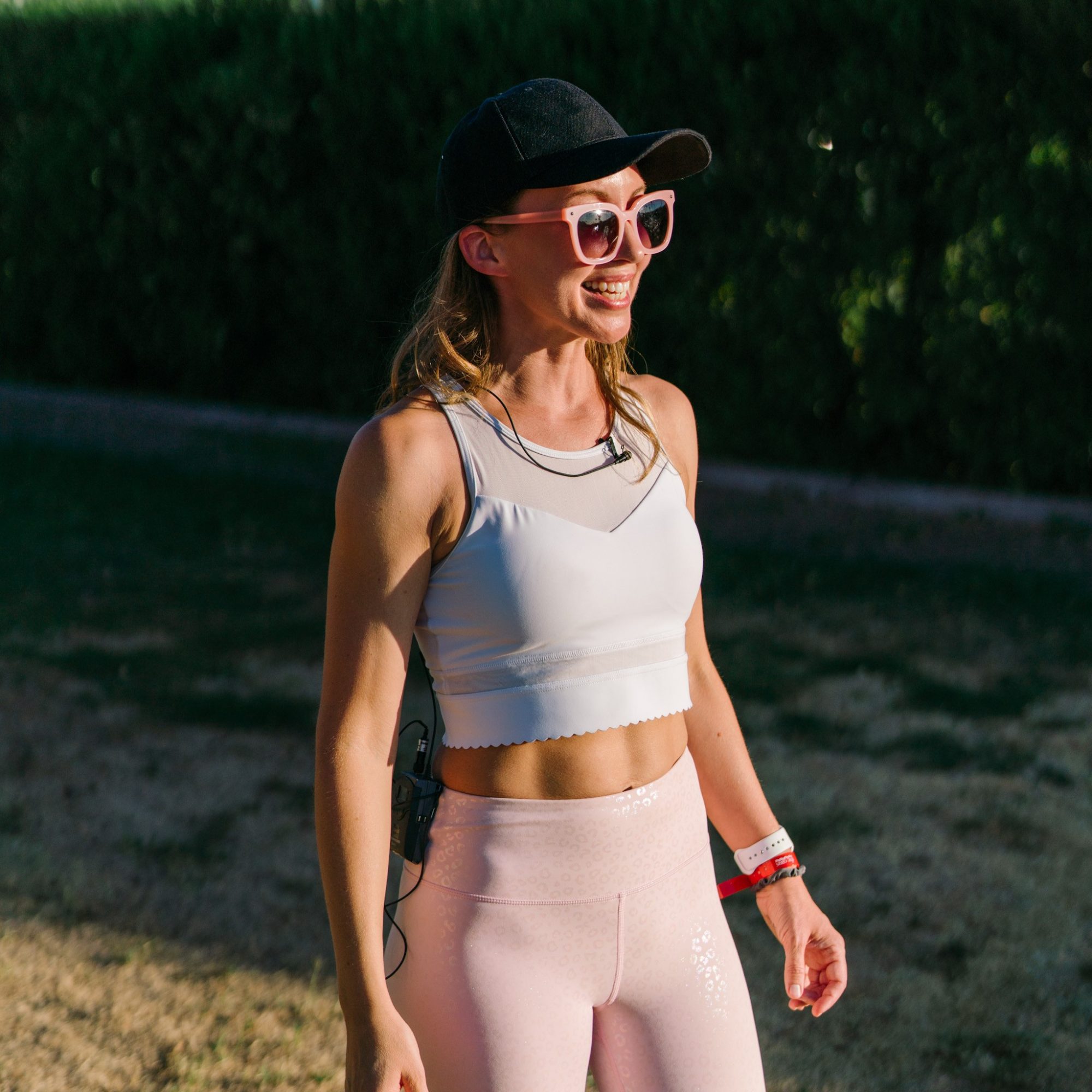 Image Credits
Bree Garcia & Travis Richardson
Suggest a Story:
 VoyageLA is built on recommendations from the community; it's how we uncover hidden gems, so if you or someone you know deserves recognition please let us know 
here.