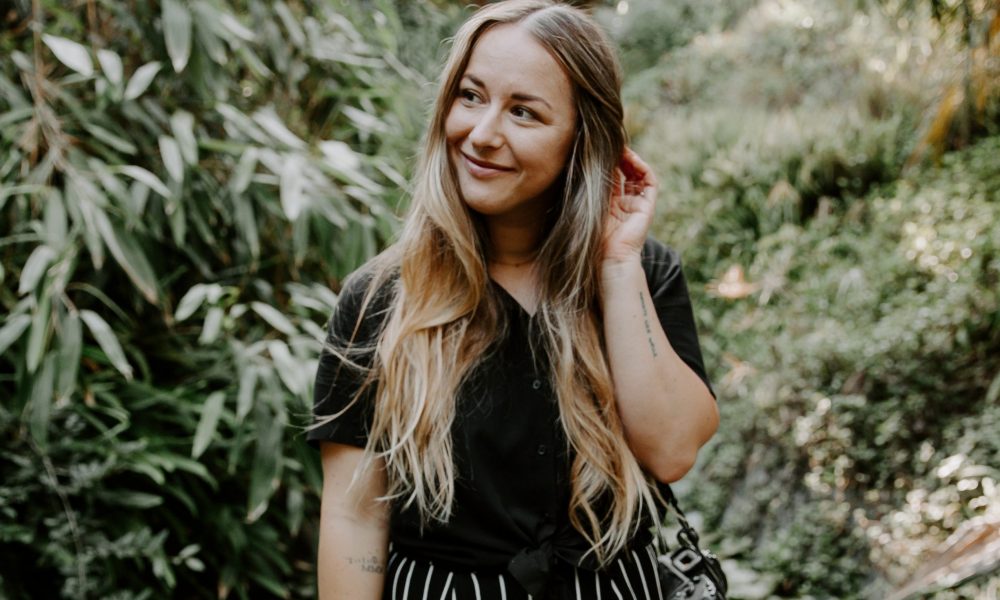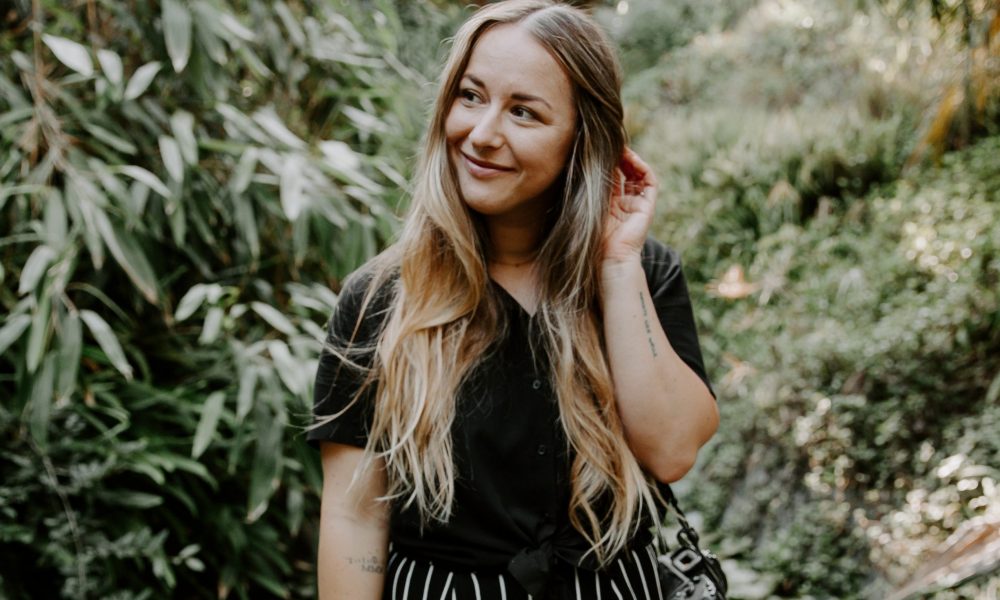 Today we'd like to introduce you to Emily Saenz.
Emily, let's start with your story. We'd love to hear how you got started and how the journey has been so far.
Growing up, I always took disposable cameras everywhere, like to summer camp, birthday parties, even school. I'd beg to have the pictures developed as soon as possible, and I always loved looking through them over and over and over again. I'd peruse my family's photos albums regularly, reminiscing on my own memories and asking my parents for the stories behind the photos I wasn't in but was drawn to.
Also, I've always loved people with all my heart, and from very early on, I had this obsession with capturing memories shared with those closest to me. As far back as I can remember, I've loved having a camera with me, long before I realized that not everyone made sure they had one on them at all times. (This was long before everyone we had cameras on iPhones, of course.)
As a senior graduating from high school, I was in that stage of being really determined to figure out what I should do with my life, to know what I was passionate about. I had this growing interest in photography, and a friend let me borrow his camera one summer. I messed around with that, going on little photo adventures, which were mostly walks alone, just me, the camera, and my eyes eager to see what felt worth capturing. A leader from church taught me a little bit about how to use a DSLR and showed me the basics of her editing workflow. I fell in love. I didn't have the money to get my own equipment, but since I had declared Photojournalism as my major in college, I could rent cameras & lenses from my school. New to the game, I felt intimidated by all the technical stuff, but fortunately, I learned early on in my photo-taking journey that photography is all about seeing, first and foremost – thanks Shannon Leith! Her "Seeing" class freed me to learn that my equipment wasn't the main thing; my eyes are. So for the last ten years, I've been determined to grow in my ability to see well, to see creatively, to find beauty as often as I can.
I'm passionate about documenting life as authentically as possible and I'm a firm believer that photos help us appreciate the life we've been given. I've heard it said, "We are making photographs to understand what our lives mean to us" and I can't shake that sentiment.
My desire is to make photographs that reflect – to myself and to others – the parts of our life that mean the most to us. I want to serve people by giving them the opportunity to embrace their favorite parts of life by honoring them with photographs. I want everyone to have eyes to see the beautiful stories we get to live out & the wonderful connections we get to cherish.
Overall, has it been relatively smooth? If not, what were some of the struggles along the way?
Ha, no no, it hasn't felt all that smooth. When I graduated from college with a Photojournalism degree, I had actually grown burnt out on photography. Woops! I was a Photo Editor at my school's newspaper, so I had taken & edited thousands and thousands and thousands of photos over the years, while also being a full-time Photojournalism student, and was trying to grow a bit of a business outside of that, and I just felt tired. All photo all the time, and it felt like too much for me.
This thing that I had approached with wide-eyed wonder just four years earlier suddenly felt really different. It started out feeling like "my thing", my expression, a way I engaged with the world and appreciated it more deeply, but had become this thing that I felt like I did only for other people. I just felt like this Photo Robot. There were a lot of demands on me, and my camera started to feel like a weight. I didn't want to pick it up. I was scared that a career in photography would mean feeling this way all the time, so I avoided that path and got a different job out of college, working in a totally different field. I had booked a wedding for that summer, when I was considering doing wedding photography full-time, and it turned out to be a very overwhelming experience – before, during, and after. I got an inquiry for another wedding and ended up not getting it after a long introductory phone call. There are longer stories there, but basically, I felt confirmed in my decision to avoid the Photo-As-A-Career route.
I would pick up my camera here and there over the next few years, but only when I really wanted to – when I really wanted to capture something. I was trying to learn how to guard my craft, this love I had for photo, so that it could potentially be redeemed.
I got married in May of 2015, and that December, my husband and I decided it was time to leave my current job, which I had been at for two and a half years. Feeling at a loss for direction, I asked my husband what I should do instead and he suggested, "Photography?" with a sort of "Duh…why not?" attitude. I, however, felt terrified and nervous at the thought, but I let the idea brew and decided I could try again, but I'd have to do things differently this time around. I'd get good at saying no. I'd figure out what brings me life. I'd make sure I'm not just doing it for money. I'd pay attention to how I felt during shoots so I could start learning what types of things seemed like the kind I could photograph consistently and still have fun with the whole thing.
That was 4 years ago now, and I'm happy to say that Photo has been redeemed. I love it with all my heart, and while my camera and I still have our ups and downs, I've learned some ways to keep it life-giving and fulfilling for me, and I've found this helps me best serve my couples and families as well because I can come to their events and big days with joy and empathy and an eagerness to meet them in their moments and capture their magic.
Please tell us about Emily Saenz Photo.
I currently run my own photo business, and I primarily shoot weddings, which ends up meaning I get to do lots of engagement sessions as well! And when the holidays come around, I photograph a lot of families. Whenever people ask, "What's your favorite thing to photograph?" I've always replied, "Basically, if there's people in front of my camera, then I'm happy." I love having people in front of my camera and trying to create an environment where they feel comfortable to be themselves 100%.
I'm drawn to light & shadows, I'm obsessed with color. I'm constantly trying to embrace the beauty in the everyday and in the epic, so whether I'm swooning over the way that light is glistening on the side of my house on a Tuesday or I'm off in Alaska witnessing a wedding ceremony take place at the foot of a mountain, my soul is dancing. I tend to have couples reach out to me who are wanting to have photos that reflect honest, real parts of their relationship and aspects of their story. For instance, for engagement shoots, I'll take photos of them, say, at the place they had their first date, or we'll do Boomers because they like mini golf, or in their kitchen because they like making pizza together — that sort of thing.
I'm proud of the fact that people often say things like, "Wow, these are SO us" or "I don't know how you do it, but you always somehow capture us in the midst of the kids running around like crazy." I'm proud that I tell the love stories of my community, that I document these beautiful early chapters of the stories people are writing together, and that I get to provide photos they'll look back on to help them remember and tell their stories in the future.
If you had to go back in time and start over, would you have done anything differently?
Oh mannn, these questions are really getting me thinking. I know it seems cliche to say, "ohh nothing — the mistakes have taught me the most," but that is how I feel. The gut reaction I have to this question makes me grateful, because even though thinking about all the things I'd do differently makes me actually cringe, those mistakes, things I'm embarrassed about, they're why my conviction about certain things runs so deep.
I feel like I'm still learning SO much, but what comes to mind first is actually about money. If I had to start over, I'd be better about managing finances along the way, ie: saving more. It's not fun to pay a huge amount in taxes at the end of the year. It's not fun to not get to upgrade equipment when I know it's time. It's not fun to hustle to try and book more than I should for fear of not making money. So yeah, getting finances in order is a big one.
Also, I'd do my best to not get behind on editing at the start of my career — that's another big one. Because if a lateness-snowball has years to grow, it can mean still picking up the pieces of that bad habit years down the road. There are a lot of unforeseen consequence that can follow you from a lack of time management at the front end.
That's what I'll say for now about what I'd do differently.
Pricing:
My wedding packages start at $3,200. Hit me up if you've got a ring on your finger!
My portrait sessions start at $425, and I'm game for any & all kinds of portrait sessions. Let's document you!
Contact Info:
Image Credit:
The photo of me was taken my Sara Maslyn and edited by Emily Saenz
Suggest a story: VoyageLA is built on recommendations from the community; it's how we uncover hidden gems, so if you or someone you know deserves recognition please let us know here.