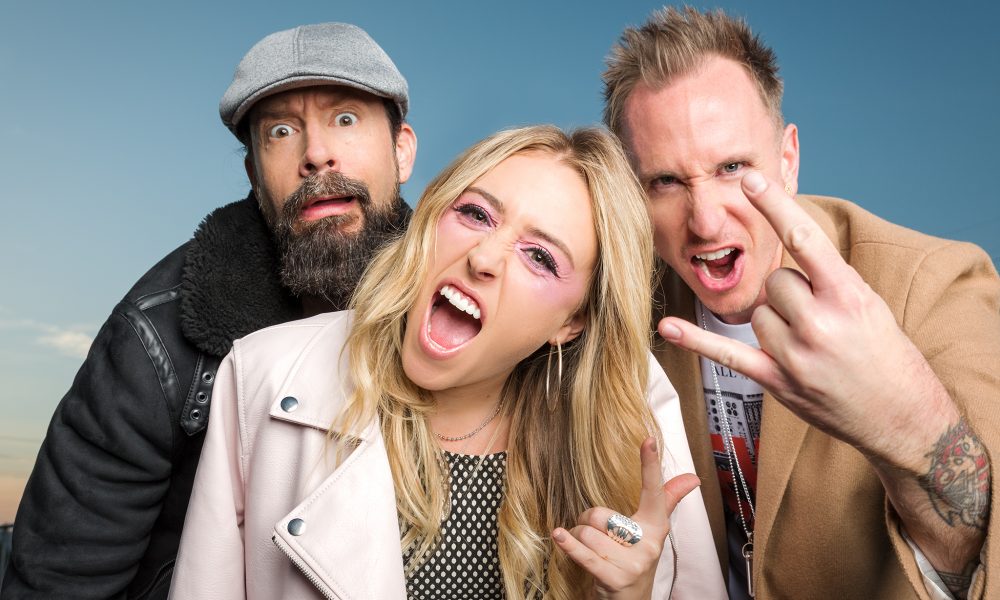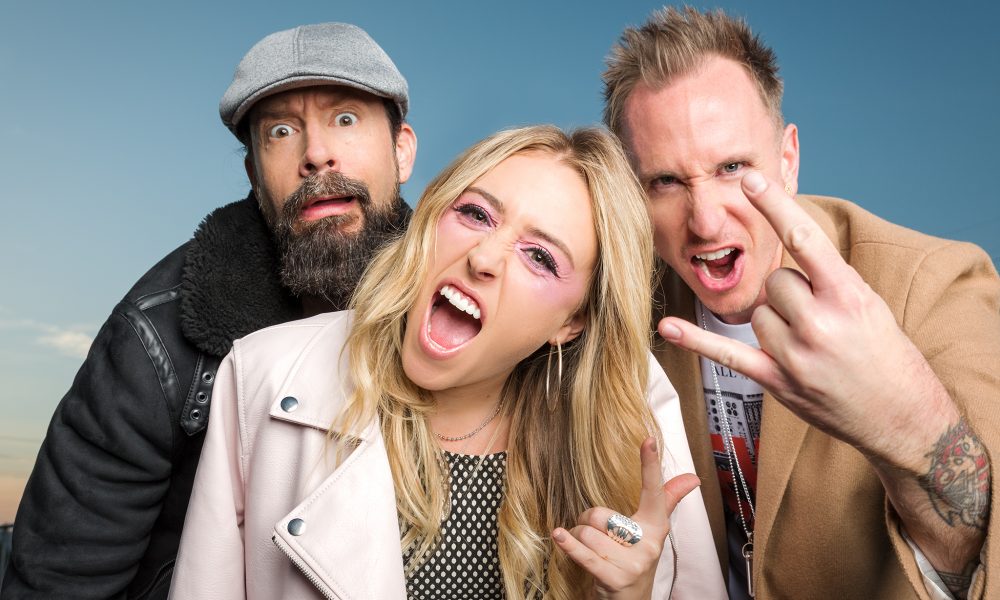 Today we'd like to introduce you to Emily Rath.
Every artist has a unique story. Can you briefly walk us through yours?
I remember my dad first recorded me attempting to sing like Ariel from The Little Mermaid when I was three years old and after that, I was off to the races. I always loved singing and found my way into musicals, choruses and a cappella groups growing up. I was born in San Francisco and after my parents divorced when I was 5, I went back and forth between their houses in Marin County every week until I went to college. It was hard as an only child constantly moving back and forth, but I think music helped me cope with the continual changes. I took piano lessons for a while, but lost interest in the instrumental songs and later on started playing by ear to accompany myself singing. When I turned 16, I showed my dad, a musician himself who was a huge influence on my passion for music, a cover of a song I learned and all he said was, "Emily, you can write a better song than that." His comment sparked the birth of my first original song, which was simple, full of clichés and lamented the break up of my first love (classic). But it was the moment when I truly fell in love with songwriting. I started performing with my dad at little events and shows and began singing my own music as well, which fueled me to continue writing.
After high school, I attended UC Santa Barbara and got into the only co-ed a cappella group on campus called Naked Voices, which I was a part of for all four years. I also worked on my songwriting and started performing on my own at little venues too and by the time college ended, I decided I wanted to really go for it as a musician. I went back home, met some great musicians, recorded and released an original EP, performed at a bunch of venues and soon realized my hometown was a lot smaller than I thought. I decided to start seeing what I could do in the LA area and booked a few shows, one being at a music conference where I met a man who was blown away and wanted to manage me. He pulled together some great musicians and a producer to try and build me up as an artist and when I moved down to Huntington Beach to be closer to the action, that's when things started going downhill. I learned that as good as his intentions may have been, he had no idea what he was doing, nor did he have the financial backing he led me to believe he had. We were in back and forth contract hell for about eight months until I realized I couldn't go through with the stress anymore.
I moved up to LA and through a series of connections was introduced to another producer. Still being naïve about the business, I got involved in a toxic producer-artist relationship that lasted far longer than it should have and made me truly understand how scary the business can be for young women. I was lured in because of his previous successes and promises of what could be, the money I could make, the success I would have doing the one thing I've dreamt about all my life and he knew that it was my weakness. He slowly started shaping me into what he wanted me to be and through almost two years of what I now know it to be as gaslighting, I was completely brainwashed and isolated from everything I previously knew. He even convinced me over time that it was okay for him to give me inappropriate messages and crossed lines I was never comfortable with, but I didn't know how to say no to him for fear of the consequences. He dangled my hopes and dreams on a string, never delivering on any of the promises he made until I was so stressed out, anxious and depressed that I finally was able to walk away.
It has taken me a while to recover from this experience and I know it has forever changed me in a lot of ways, but since then I told myself I will never let someone (especially a man with supposed 'power') have that much control over my life and career ever again. He truly made me feel like I couldn't do anything without his approval and even made me wait until it was convenient for him to work on our music, which was not often and disguised in excuses, robbing me of the growth I wanted as a musician. So I also promised myself I would be open to all new opportunities that arose (being cautious of course) and try to find that strength and confidence in myself that I had lost. I am still learning to speak my truth and I can now talk about this experience without crying.
Fortunately, because I told myself it was time to be my own champion and rely on my own instincts, I was open to an opportunity that came about and turned into something I never could have imagined. A guy named Kyle Mortensen emailed me one day and asked if I was interested in a collaboration. We talked on the phone and he revealed that he actually first saw my profile on the Bumble app and then upon hearing my music, decided to reach out for solely musical purposes. Being open-minded, I said sure why not and we started collaborating on songs. I soon found out that he and his friend Alex Katunich, founding member and original bassist from the band Incubus (also known as 'Dirk Lance') were the two brains behind the production of the songs he sent me and that they had been searching for a singer/lyricist for a while. We originally didn't have a plan for the songs we all began writing together, until a year and a half in when we realized we basically had the beginnings of a full album and decided to become a band. We created 'East of June' as our name and have since then released four singles and music videos. I'm super excited to continue building and establishing ourselves as a band and am so happy to have found two incredibly kind, talented and respectful guys to work with who are like the older brothers I never had and who make me feel like I truly have a voice.
Can you give our readers some background on your music?
I am a singer, piano player and songwriter. I grew up hearing a lot of folk and bluegrass music from my dad, who plays mandolin primarily, which has probably influenced the side of me that really loves folk/indie music. But I also listened to all kinds of artists from Bonnie Raitt, Stevie Wonder, Frank Sinatra, and Allison Krauss, to Sara Bareilles, Lana Del Rey, Ed Sheeran, Tori Amos and so many more. I have grown a ton as a writer since the first song I wrote, learning from others that have come into my life and given me the feedback I needed to hear, good and bad. I try to write in a way that shows vulnerability and emotion and delivers some kind of message to whoever hears my music. It's interesting because now that I'm in a band, we've had to really try and mesh together our different influences and backgrounds because we all have such diverse tastes in music that we hear things differently at times. However, I think that's what makes the collaboration work… combining our forces to create something new and fresh.
We often hear from artists that being an artist can be lonely. Any advice for those looking to connect with other artists?
It definitely can be lonely for sure. There's no guarantee that all the things you desire will pan out, there's no set guidelines for 'how to make it in the music industry'… everyone has their own experience and it really has to be your own path. I've gone through so many ups and downs, doubt in myself, fear of the future, etc. and it really can make you feel isolated and lonely, especially when I got lost in the idea of thinking I needed someone older, wiser, and richer who had more connections than I did to bring me to the next level. Boy, that can be dangerous thinking to have these days because you might get caught up with the sharks out there like I did. And sometimes, it is hard to get places completely on your own, so I would just say be wary when things sound a little too good to be true and listen to your gut. Trust yourself.
Despite the doubtful feelings we can all have at times, you kind of just have to push through and put yourself out there. Booking yourself at little venues, events, and open mics and going to see live music or attending music networking events are great ways to get yourself involved. Also the more content you put out on social media showing what you can do, the more eyes can see you and the more connections you can make. Be open to collaborating with people even if you don't know where it will go or end up. You truly never know what could happen if you're open-minded to opportunities and don't have crazy expectations. Be supportive of other artists and encourage growth in others rather than comparing yourself. I've learned all these lessons over time and still have these moments of questioning everything, but when I get caught up in the comparison game or the idea that I'm not as successful as I 'should' be right now, I try to remind myself that I do this because I love it and that's the most important thing. Maybe my career and life hasn't gone exactly how I thought it would be going at this point, but who cares? I keep trying, I keep learning, I keep growing and I keep going.
How or where can people see your work? How can people support your work?
I have my own YouTube channel/Instagram where I put up some of my own originals and covers under Emily Rath, but the new music with my band is on all streaming services and our music videos are on our YouTube and website www.eastofjunemusic.com. I'm pretty excited for this latest song we just put out called 'Count on Me' that I feel like really demonstrates what we can do together. I would love for people to follow/subscribe to East of June on all the socials, Spotify, YouTube, etc. so we can keep putting out music for you all to hear! We have many more songs in the works.
Contact Info:

Image Credit:
Jim Cook, Travis Byerly, Jesse Buck-Brennan, Robert Michael, Kate Voda
Suggest a story: VoyageLA is built on recommendations from the community; it's how we uncover hidden gems, so if you or someone you know deserves recognition please let us know here.