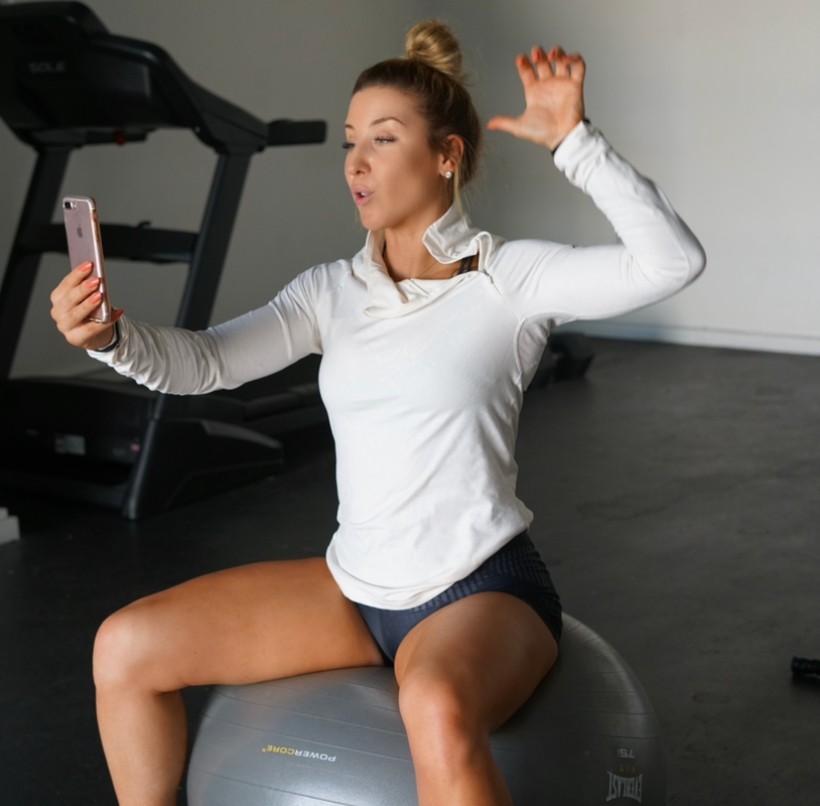 Today we'd like to introduce you to Emily Meisner.
Hi Emily, can you start by introducing yourself? We'd love to learn more about how you got to where you are today?
My own personal life journey has always had an underlying theme of fitness and wellness, which is why I am 100% confident in this current day that my purpose truly met my passion with helping others in this realm of life. I started as an athlete, and it was in my own rehabilitation through injury that I shifted from my role as an athlete to trainer. Realizing how my body was in my hands and I didn't have to just "live with pain" or feel powerless in my own body was the fuel that led to what I have now built to help others. For over ten years, I have been a Kinesiologist and trainer with the focus of providing the tools, knowledge and support to every walk of life in reconnecting back to themselves. With humble beginnings in LA and on Instagram, I never strayed from that focus. In fact, seeing how much the fitness industry has changed in the last ten years due to social media made me more determined to be a source of positivity. There is so much toxicity in the social media world of body image, false narratives, and weight loss gimmicks that I wanted to be the alternative. My company Body By Me Method emerged from this vision both locally and online.
During the pandemic, The Body By Me Method Studio found its home in The Valley as a private and safe facility for individuals to tune out everything else and tune inward when they walk in the door. The facility is curated with the WHOLE person in mind. It is not just a gym, it is a system in place to look at every aspect of an individual; movement, mental health, internal health, and more. I describe it as being the fitness GPS helping navigate you through every step of your journey back to yourself. Changing our community through giving people their power back within themselves is how I believe we can make a big difference. If the pandemic has taught us anything, our health and our body must come first. You cannot pour from an empty cup and for every cup we help fill back up and teach how to keep full, we are helping on a level that will spread far beyond the number on a scale. 2022 has some exciting community and online community expansions I am so excited to share in this article.
We all face challenges, but looking back would you describe it as a relatively smooth road?
More like a turbulent, bumpy road! I have reached the point in life where I embrace the wild ride. I have learned way more from challenges, mistakes, and "wrong turns" than any smooth path. The pandemic itself was probably one of the strongest multi-lesson experiences I have had in my entrepreneurial journey. We, as humans, can become so complacent and dependent upon convenience that it is almost like we fall into functioning day to day on auto-pilot. Then, when a complete shift happens we are thrown off of our way of doing things. It taught me never become complacent, embrace change, and look for what you can bring to fill the missing gaps rather than joining the masses on what "everyone else" is doing.
The fitness industry was dramatically affected by the pandemic. But, rather than getting discouraged and waiting to see what would happen, I decided that movement is not contained in four walls and dependent upon anything other than one thing…..your body. I began developing virtual solutions to simplifying movement and getting others excited about this opportunity to focus on themselves rather than feeling helpless in such a time. I am a very solution-based individual, and that is what I believe has led to my successfully growth over the last two years. I encourage everyone to view life through that lens. Rather than dwelling on the problem at hand, use that energy to find a solution because I promise there is always one.
Thanks for sharing that. So, maybe next you can tell us a bit more about your business?
Body By Me Method is everything you are. Consider it your GPS to help you navigate everything from your mentality to exercising that fits into your lifestyle, knowledge about your body from inside out, and support from professionals focused on each realm of YOU. Body By Me Method is comprised of a wellness blog, online workout library, a private training facility, the virtual gym, and an athlete development system. The entire brand is focused on one thing, a person as a whole person. Movement is one of the most amazing tools that can transform one's life. Eating healthy is not punishment. Not everything is as simple as calories in and out. Our bodies are complex and our minds are composed of years of experiences and emotions. This is a journey to embrace and enjoy, and we are here to support everyone no matter what part of their journey they are in.
Over the past year, The Body By Me Method Studio has developed a women's training department that has transformed so many women through helping them realize the strength they already had inside. Moving into 2022, we are so excited to introduce internationally acclaimed professional soccer player Shaquille Jiménez to the team as he has created and leads implementing the Body By Me Athlete Method. This brand new department of The Body By Me Method Studio in Los Angeles is a program he specifically created to fill the missing gaps of what is available for our youth athletes in the ever-growing sport of soccer. This gap became especially apparent during the pandemic as support for youth in sport was already dwindling, and for some, the only sources of positivity in their day during this hard time. The lack of support and programs available led to increases in injury, especially amongst young female soccer players. The first module of The Body By Me Athlete Method that Jiménez has developed is specifically for youth female soccer players. We have found that one of the greatest gaps in the current system of the sport has been coaches and trainers lacking relatability, athlete POV, and current training and skill development advancements. We understand the importance and significance of having an expert in the field such as Jiménez, hands on working with the athletes and are extremely excited for his first program of its kind to make a widespread change in our community through soccer.
The second addition to the gym in 2022 is the expansion of the gym into the virtual space. Now you can join the virtual gym from ANY and EVERYwhere. The Everywhere Gym is made with you in mind, bringing real trainers, real-time to you for real results without any excuses. We wanted to make movement accessible for everyone and not limited to going to a gym. In The Everywhere Gym, you can earn rewards for showing up, using accountability techniques and support that are proven to help develop long-term change.
What are your plans for the future?
2022 is a really exciting time for Body By Me Method. We all need a lot of healing right now from the last two years, and bringing self-love into center focused is our goal. We know that the more people that become aware of their own ability to care for their body and health, the greater our overall community will become.
With the launch of The Body By Me Athlete Method and The Everywhere Gym, we are so excited to help every age, at every level, and every person reconnects to themselves.
Pricing:
The Everywhere Gym: $100/month
Workout Programs $9.99/month
Contact Info:
Email: info@bodybymemethod.com
Website: www.bodybymemethod.com
Instagram: @bodybymemethodstudio
Other:@theverywheregym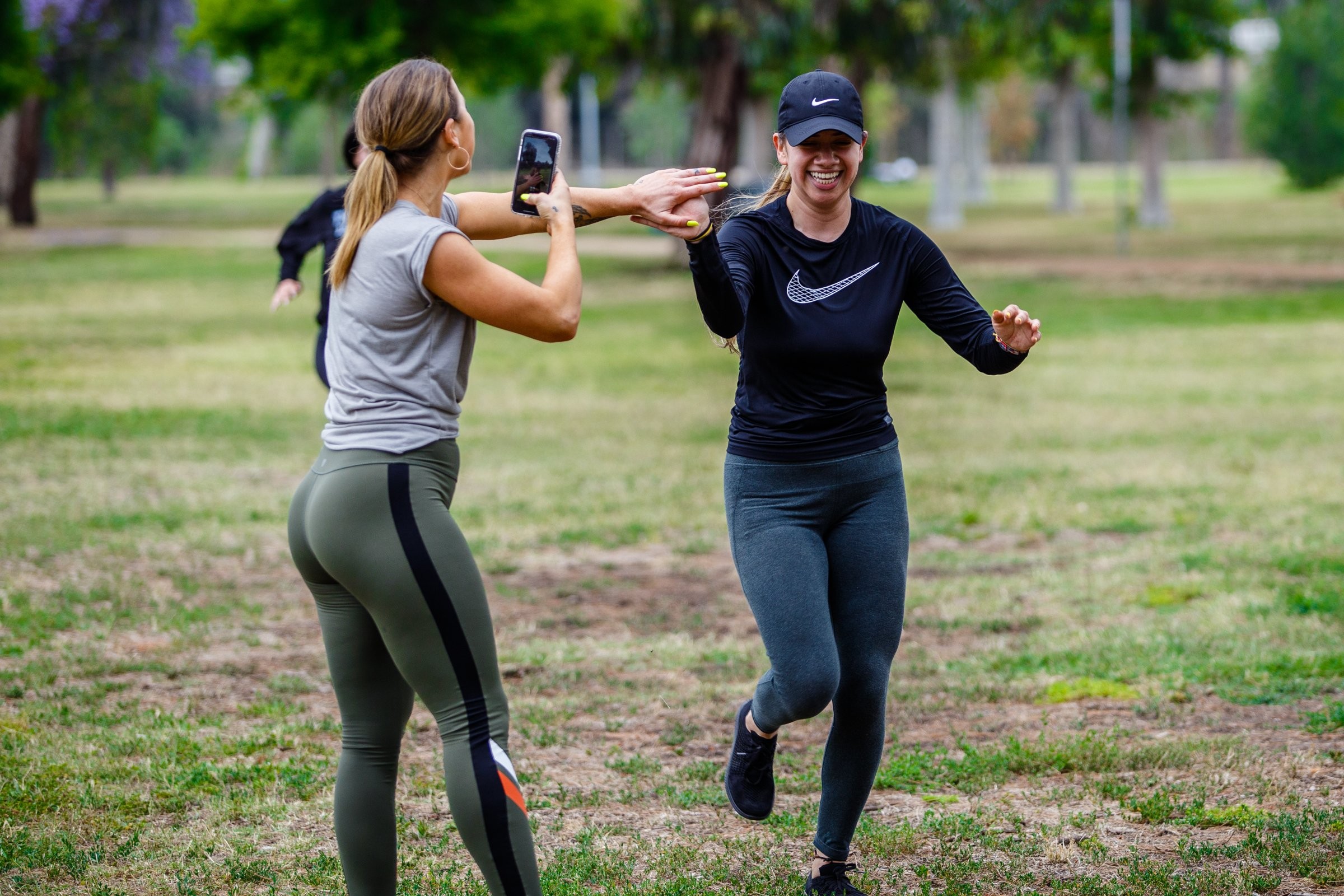 Suggest a Story:
 VoyageLA is built on recommendations from the community; it's how we uncover hidden gems, so if you or someone you know deserves recognition please let us know 
here.