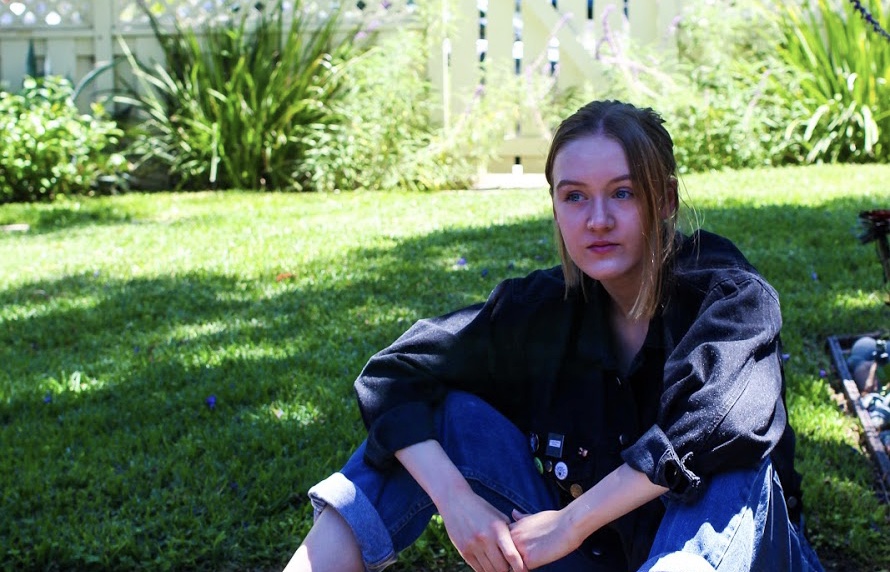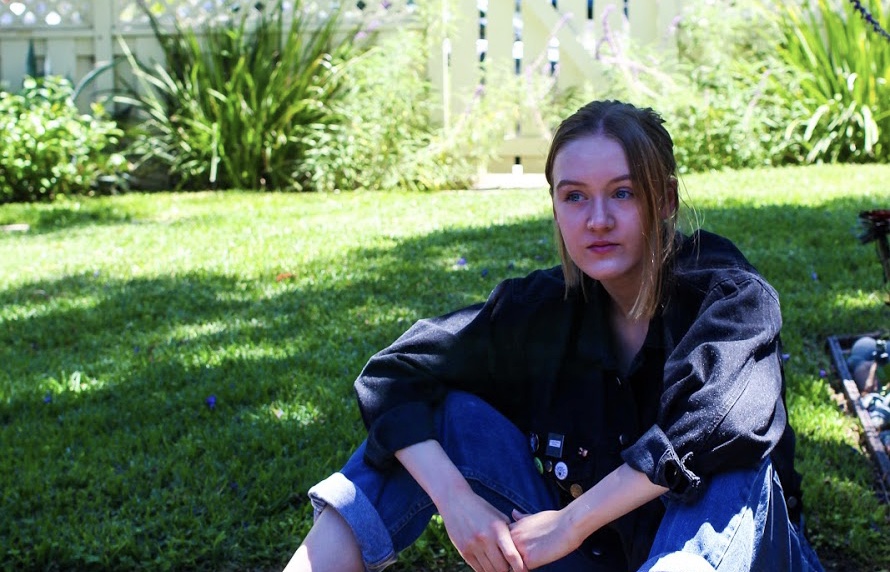 Today we'd like to introduce you to Emily Kaye.
Emily, can you briefly walk us through your story – how you started and how you got to where you are today.
Way back in year 2000 a child was born, just kidding. I grew up in a family that always supported the arts. I knew from a young age that expressing myself to others in a performance, rather than just talking on the playground, was what I really loved to do. My mama put me in my first dance class when I was two and the rest is history. I always loved performing. I took an appreciation in the quality of my work, rehearsing on my own, then coming back to show others that I had a serious passion for this hobby of mine. I took classes starting in 2003 at my dance studio. I danced there for 16 years and I have never stopped. I still take dance classes to this day and plan to for the rest of my life. Through my dance studio, I was able to take a few acting classes, but most of the lessons were from my dad. Growing up, I thought I would be a dancer forever. I still remember, to this day, that for my sixth-grade college and career project, I was planning on going to the University of Oregon as a theater major and a dance minor. I told my teacher and fellow classmates I dreamed of being on Broadway and telling everyone stories eight times a week. As of now, I will be going into my second year at UCLA as a theater major, with a musical theater emphasis. As you can see, not much has changed.
When I started getting into my teens, I took more of an interest in acting. When I switched to an independent study program at a charter school during sophomore year, I noticed I had a lot more time on my hands outside of school. Switching to that program was one of the best decisions I've made because I really found myself and discovered what I wanted to do for the rest of my life. Around the age of 17, I started taking an interest in film. I don't know when it happened, but I started to discover all of the small and intricate things in film, details of performances, direction, sound, editing……… and couldn't wait to be in a film one day. I really wanted to be an actor on film. I wanted to see myself telling stories on the big screen. I cannot tell you enough how much I love to tell stories. I'm a storyteller, is what I like to tell people. That's my occupation. I love to read, write, create, and manifest stories that speak to people.
Overall, has it been relatively smooth? If not, what were some of the struggles along the way?
Oh man it is anything but a smooth road! Let me tell you, I have had a lot of people not support me in what I love to do. People have denied me a lot throughout my life and I have grown thick skin from it. I'm very grateful for everyone who told me I couldn't become what I wanted to be. From the time I began to speak, many people denied my ideas. Even now, in college, people don't want to hear what I have to say. And it hurts like hell, but once someone gave me the chance to tell a story I had imagined, they loved it. They understood it. That felt like the whole world was on my side for once. Even with all that time people said no to me, I kept saying yes to myself. I didn't let anyone bring me down to their level.
Once someone finally said yes, all the time I spent waiting was worth it. And I will bring that mindset with me as I try to navigate the crazy film industry. It has been very difficult for people to give me a chance to show them what I have in myself. I have a lot to offer in acting, dancing, singing, writing, and directing. Now I got all of that courage and integrity from my parents. They tell me all the time I can be whoever I want to be and that is the greatest gift of all. They see me for who I want to become, and they accept it. All I need is my parent's support to get through this crazy thing called life. Even when I told them I wanted to do more film than theater, as I started to apply for colleges they went, "alright let's see you make it and break it, break down the barriers and go for it!"
We'd love to hear more about your work and what you are currently focused on. What else should we know?
I am an independent businesswoman selling my art. That art being acting, or storytelling really. I specialize in acting, dancing, singing, writing, directing, choreography, and imagining the impossible. I am most known by my peers as the one with too many ideas. I take a lot of different approaches, thinking of different ways to tackle a piece of art. I always make sure to have enough ideas in my mind to make sure I can accommodate the others around me. Performing arts is a collaboration, so I think of ten different ways to present a concept. I do this because I know that the one idea that I have been thinking about for eternity may not always get through to the others on our team. I am most proud of my determination to become an artist as my career. I can't see myself doing anything other than telling tales as old as time with a new, unique perspective based on my experiences. What sets me apart from others is the passion I have for acting, dancing, and writing stories. I get that most people say that, but I can't help but feel like I can add another spark to the narrative. I want to see something never done before in theater and film. I want to get out of that bubble of acceptable stereotypes. Those suck, man. I want to see something else that will blow my mind and your mind, too!! I want to do something different, you know?
What is "success" or "successful" for you?
I define success as being happy with the job I have done. That job being the dream I have thought about coming true for the longest time. I always work and give my all while performing. Then after a performance, I ask myself how can I do better next time. That's all I can think about. I always want to make sure the team is happy with what I portray in a performance and that they came away with an understanding of myself and my character. If I don't think about that, then what the hell am I doing here? The types of things I look out for when presenting my work to others is if they were able to not only understand it but feel it. Did they get the story? What kinds of connections did they make to the characters? If the audience understands it, then I look for more ways I could make the story better. You are always growing in your craft because the world keeps evolving. That's what really keeps me on my toes. Seeing of the rest of the world create new ways to examine and portray stories. That's the best thing about art.
Contact Info:
Image Credit:
Celia La Cava, Kaitlin Lyerly, Lee Clark, Tirzah De Silvia
Suggest a story: VoyageLA is built on recommendations from the community; it's how we uncover hidden gems, so if you or someone you know deserves recognition please let us know here.