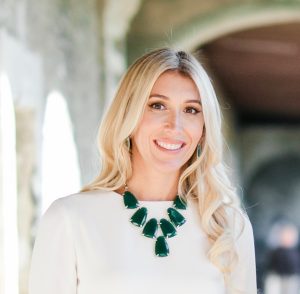 Today we'd like to introduce you to Emerald Archer.
Emerald, please share your story with us. How did you get to where you are today?
Is it a coincidence that I share a name with one of the Justice League comic book heroes? Totally. But, maybe on some subconscious level this serendipitous naming has primed me to focus my efforts on making the world more equitable for all. I advocate for gender equity in California and across the nation on a daily basis in my role as Director of the Center for the Advancement of Women at Mount Saint Mary's University, but my journey begins much earlier.
I was raised by an immigrant single mother. When my father left, my Mother had two choices: to leave and go back to her blue-collar community in Northern England or stay in the United States and build something. She did the latter, working tirelessly and breaking down barriers along the way. I grew up listening to the persistent drum beat of her independent spirit, entrepreneurialism, and advocacy for those who did not have a voice or power in her profession. I watched her as she worked, struggled to make ends meet, and persist. Her approach to life is entangled with my own. Why I advocate for gender justice is, in part, because she modeled for me how to advance as a professional woman while holding the door open for other women to join her.
Until recently, I have defined my story in fairly narrow terms. For the past decade, I have identified almost exclusively as an academic. In my former life as a political science professor, I taught International Relations and American Foreign Policy courses. My scholarly research focused on militarized women and their performance in security settings. Understanding what motivates women to join hyper-masculine spaces like the military, why they stay in these environments where they are habitually scrutinized, and what environmental cues might hamper their performance in the armed forces was my primary interest. I tested some of these questions while I was in graduate school in a novel way which, to this day, has not been replicated. I ran a stereotype threat experiment on a rifle range with active-duty Marines to test whether gendered stereotypes were strong enough to undermine performance on a firearm. And I demonstrated that they are. Indeed, the narratives we tell ourselves about what women can and can't do actually result in our underperformance. This work culminated in my book, titled "Women, Warfare, and Representation: American Servicewomen in the Twentieth Century" (Bloomsbury, 2017). The themes in my book, of course, are not only relevant to women in the armed forces. Through the development and writing of this book, my curiosity about women's advancement in other hyper-masculine contexts (e.g., the C-suite, tech companies, etc.) pushed me to think through gender inequities in the civilian world.
Because I am interested in advocating for women generally, I recently took on the role of inaugural Director of the Center for the Advancement of Women at Mount Saint Mary's University. I lead the Center's efforts related to applied gender equity research, education, and policy analysis. The Center is recognized for producing the Report on the Status of Women and Girls in California™ – the only comprehensive report of its kind addressing gender equity in the state. I work with women's commissions, cities, government entities, and corporate leaders as a researcher and speaker to ensure they have the tools to empower and advocate for women and girls across California. As one example, I am currently working with the Los Angeles Department of Transportation to develop a needs assessment so they can better serve women and girls in the city. This work will result in a data driven report that will inform infrastructure design to ensure women and girls can navigate the city efficiently and safely.
Has it been a smooth road?
The road has certainly been surprising and there have been struggles along the way. An early surprise was finding my passion for political science while studying biology and chemistry in college. Although I left college with a degree in biology, I went to graduate school to pursue a doctorate in political science. And there were two particular struggles I encountered while I was in graduate school. First, my initial idea of what I had hoped to study fell through. As a graduate student, I wanted to focus my research on failed female suicide terrorists and their motivations for perpetrating acts of terror. There was a group of imprisoned women in Egypt that I tried to access and interview, which explains why I spent a lot of my time studying Arabic and immersing myself in intensive language study at the American University in Cairo. Ultimately, I was unsuccessful in completing this particular line of research (access and timing issues thwarted the project), but it planted the seed for my future work within the United States Marine Corps. My research on women in the armed forces would have never emerged had this original project been successful.
A second struggle comes to mind that taught me persistence and to trust my instincts. When I was in the developmental stages of writing my dissertation prospectus, I was forming my dissertation committee who would ultimately judge the innovative quality of my approach to the subject of militarized women and its potential contribution to political science as a discipline. A natural fit as a committee member was the only scholar who studied American military culture with minority groups as a lynchpin. He initially agreed to mentor me, but as I was readying myself to defend my prospectus he changed his mind. He said, without mincing words, that no one would find my work interesting and that the military would never give me access to conduct my proposed research. This experience, while painful at the time, gave me insight into how I would approach my professional life in the future. I was tenacious enough to prove him wrong (indeed, I did do the research) and incorporated his critique of my work which ultimately resulted in a stronger dissertation. I am also more mindful when I mentor students, being respectful of their vision while grounding any assessment with sensitivity.
So, as you know, we're impressed with The Center for the Advancement of Women at Mount Saint Mary's University – tell our readers more, for example what you're most proud of as a company and what sets you apart from others.
I am honored to work at Mount Saint Mary's University, the only women's university in Los Angeles with a long tradition of supporting students to become women of influence in their communities. As the Director of the Center for the Advancement of Women, I am always strategically thinking about how to achieve gender equity through research, advocacy, and leadership development. We are known for our annual Report on the Status of Women and Girls in California™ which we have been producing for eight years now. The Report provides community members and activists with essential data helpful for gender equity advocacy. Various women's commission's and government entities have asked us to create focused reports for specific communities. For example, we have produced reports for Los Angeles and Kern Counties, as well as the cities of Los Angeles, Pasadena, and Glendale.
The University is exceptionally proud of our partnership with the city of Los Angeles. In 2015, the L.A. Mayor's Office and the City's Commission on the Status of Women commissioned Mount Saint Mary's University to conduct a first-ever report on the status of women and girls in Los Angeles. The findings not only brought to light persistent gender inequities in the City — they also effected change. The revelatory data led Mayor Eric Garcetti to take action, including a detailed executive directive that has had a tangible and positive effect on gender equity efforts in Los Angeles. Since then, Mayor Garcetti's administration has consistently used the University's research as a measuring stick for progress.
Our collaborative work with women's commissions, government entities, and non-profits really sets the Center apart from other gender equity advocacy organizations. This work shows that we are a true resource for community advocacy. Collaboration is essential to the work we do. We know that we cannot eradicate persistent gender inequities across industries in isolation. We have to do the work of gender equity together to affect real, positive change.
Let's touch on your thoughts about our city – what do you like the most and least?
You can never be bored in Los Angeles. It's a place where entertainment, tech, culture, and outdoor recreation intersect to create one of the most vibrant cities in the world. Surf in the morning, enjoy a museum in the afternoon, and check out a new restaurant or show in the evening. LA also has one of the most diverse, multiethnic populations in the country. Every single community has something unique to teach the residents and tourists that spend time here.
And I hate the traffic in this city. Where is everyone going?!
Contact Info:
Address: Mount Saint Mary's University
Center for the Advancement of Women
10 Chester Place Los Angeles, CA 90007
Website: https://www.msmu.edu/caw
Phone: 2134772544
Email: emarcher@msmu.edu
Getting in touch: VoyageLA is built on recommendations from the community; it's how we uncover hidden gems, so if you know someone who deserves recognition please let us know here.