Today we'd like to introduce you to Ellen Ballon Dante.
Ellen, can you briefly walk us through your story – how you started and how you got to where you are today.
This is so exciting! Where to begin…
The first things I did when I moved to LA in 2000:
1. Rescue my Labrador / Rottweiler mix, Gypsy.
2. Leave my job in commercial real estate to pursue my artistic passions.
In 2000, I moved from Pittsburgh, Pennsylvania to Los Angeles. I had taken a job here in commercial real estate because that is what I had been doing before I left. I quickly realized that it was time. Time to pursue my passions. It was then that I quit my job, took a job at Soolip Paperie and Press and simultaneously started Deity Jewels. Before long I had about 75 stores nationally. I also volunteered for other rescues and shelters by holding leashes at adoption events, networking urgent shelter dogs and rescuing pups myself and then finding homes for them.
In 2007, I gave birth to my son. The time that I once had for volunteering temporarily disappeared (for the best reason in the world…) but I still wanted to help save lives. During nap time the Adopt by Deity line of jewelry was born. Jewelry with a message, purpose and passion. Since then I have donated 20% of the entire Deity Jewels line back to rescue (that rescue now being my own nonprofit, 501(c)3 pending, Deity Animal Rescue). I am very excited because this month we are launching a new line for animal lovers, just in time for Holiday.
A year ago, while my precious pup, Rafa was battling cancer, I realized that I needed to take my rescue efforts to the next level and actually become a nonprofit. Since then the rescue has helped over one hundred dogs just like him… dogs that are in urgent need of rescue from high kill city and county shelters. Dogs that are highly adoptable but have simply run out of time and do not legally need to be kept alive. It is my passion and mission to rescue, rehabilitate and place stray, neglected and abused dogs into loving, responsible and committed homes. We do not discriminate on age, breed or ease of placement.
Here's the bio for Deity Animal Rescue and Foundation:
Deity Animal Rescue is a non-profit rescue organization based in Los Angeles founded by Ellen Ballon Dante. It is our passion and mission to rescue, rehabilitate and place stray, neglected and abused dogs into loving, responsible and committed homes. We do not discriminate on age, breed or ease of placement.
We adhere to a comprehensive adoption process which includes finding the best possible match for each dog and performing home checks. We also have strategic alliances in place with other reputable rescues and no-kill humane societies and often partner with them, increasing outreach and numbers of lives saved.
Our focus is to battle the pet overpopulation problem by offering free spay and neuter surgeries to the general public. We educate and empower people of all ages as to how they can make a difference in the lives of animals in their communities. We target the importance of pet sterilization, animal welfare, and why it is a good idea to adopt from a shelter or rescue rather than buy from a breeder. We teach empathy in general as a core value.
We rely on our supporters and fosters to continue do what we do. Contact us for more information about our animals or to find out how to involved at deityanimalrescue@gmail.com.
Here's the bio for Deity Jewels:
Ellen made her mark designing one-of-a-kind handmade letterpress invitations, announcements and stationery for Hollywood's cognescenti at the famed Soolip Paperie in West Hollywood. All the while, her VIP customers were not only eyeing her unique and gorgeous paper creations, they were also buying the jewels off her neck. Ellen's exclusive Deity Jewels are worn by Hollywood royalty such as Jessica Biel, Emmy Rossum, Julia Roberts, Jennifer Aniston and Carrie Ann Inaba.
What began as a purely personal artistic pursuit has quickly developed into a business and a way to help save lives — both achieved through Ballon Dante's gift for producing beautiful bohemian jewelry with naturally-occurring gemstones, and her ongoing desire to positively influence another living creature's life through the sharing of that gift.
Safely in the vanguard of the latest genre in jewelry design, Deity Jewels is a constantly-evolving testament to what happens when a person dares to dream. A native of Pittsburgh, Pennsylvania, Ellen earned a degree in Interior Design and Architecture at Ohio State University, then went on to hone her design skills at the prestigious Art Institute of Pittsburgh. After arriving in Los Angeles, Ellen worked for various design houses in addition to pursuing other creative endeavors, including jewelry design, all giving her the necessary background to launch her own line.
Ellen's major passion is saving the lives of animals through rescue. The Deity Jewels' Adopt collection features her signature "Adopt" design motif. A portion of proceeds of every Deity Jewels item is donated back toward saving the lives of shelter and homeless animals. 

Since the age of five, Ellen has personally been involved in the rescue of hundreds of animals, and supports a number of rescue organizations including Love Leo Rescue and Karma Rescue. Her house is currently home to five rescue dogs (though this number tends to fluctuate with foster animals coming and going!)
Says Ellen, "No animal is more deserving than another and I would save them all if I could. Rescues are well aware that their life has just been spared… Their eyes eternally thank you and their kisses say it all. My wish is that one day everyone will spay and neuter their animals and that our shelters will all be 'No Kill'. Until then I will continue to do all that I can to help on an individual level."
Has it been a smooth road?
It has been an amazing journey. There is nothing quite like the euphoria that comes from saving a life. The Freedom Ride is everything to me. The animals know their lives have been spared and their joy shines through with every kiss and wag from that moment on.
The same goes for the jewelry. I had a customer recognize me and come over to me one night. She told me that she never feels more beautiful and enlightened than when she is wearing her Deity Jewels. She said that she felt that my hands had successfully harnessed the magic of the Universe and wove it into her necklace. I have also had Adopt by Deity customers say that their custom engraved jewelry (I customize with pet names, birthstones and birthdates) is their favorite piece and they never take it off. As an artist that is the ultimate in validation and happiness.
The only time I feel any kind of sadness has to do with being late for school pick up… or unable to be there at all. As a mom, that is truly heartbreaking… feeling like you are letting your baby down as a result of the pursuing your own passions.
How do you think the industry will change over the next decade?
According to Los Angeles City Council, our city is said to become "No Kill" very soon. Personally, I think it is a little exuberant to go that far, but what I am hoping to see is more opportunity free or low cost spay and neuter initiatives (like what Karma Rescue and Love Leo Rescue currently offer and we are on track to offer very soon). The less animals having to enter the shelter means the less animals we need to place and the less animals that are euthanized due to lack of space.
With the help of social media, it is much easier to spread the word to "Adopt Don't Shop". People are learning of the dire situation in our shelters… 1.5 million healthy and adoptable dogs and cats are euthanized every year. Communicating that rescue pets make just as wonderful pets as pure-bred dogs bought from a breeder is also our mission. And something that many people don't know… you can find any pure-bred dog in our shelters, and there are breed specific rescues as well. Social media platforms like Facebook and Instagram especially help us to network urgent animals to our public audience and find fosters and adopters. Hashtags like #RescuedIsMyFavoriteBreed and #AdoptDontShop are super helpful too.
Contact Info:
Website: deityanimalrescue.com (coming soon!) and deityjewels.com
Phone: 3109267945
Email: deityanimalrescue@gmail.com
Instagram: @deityanimalrescue and @deityjewels
Twitter: @deityjewels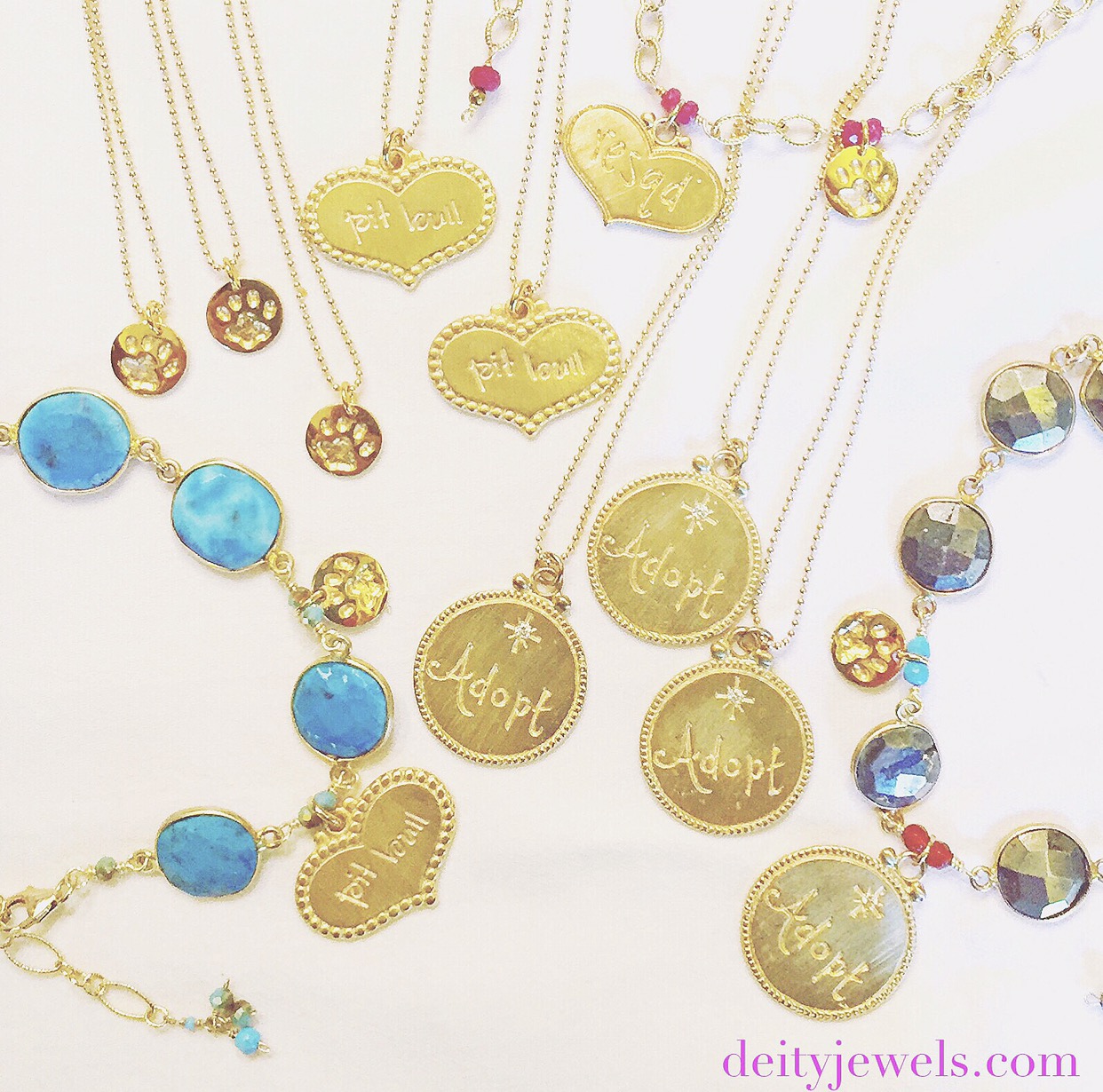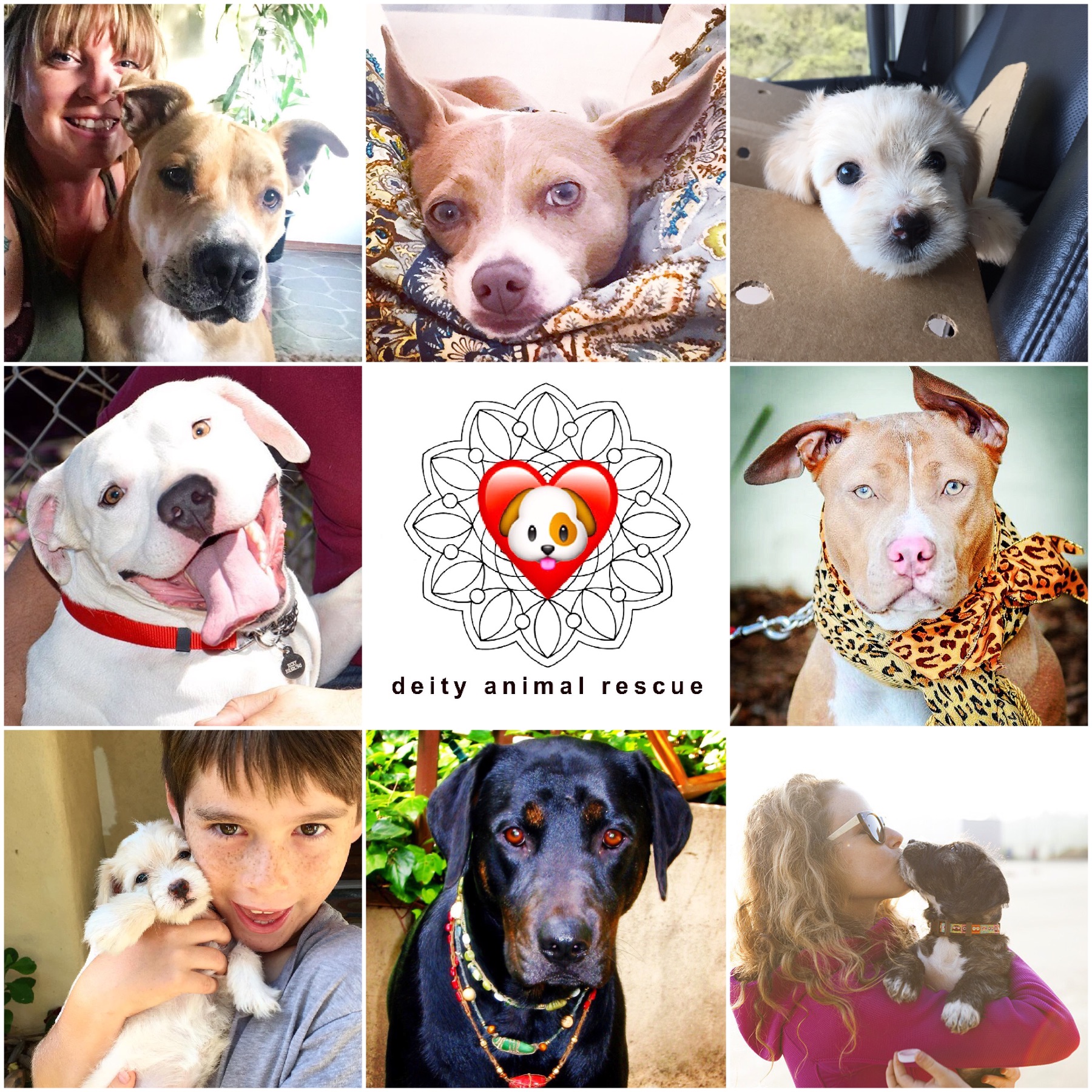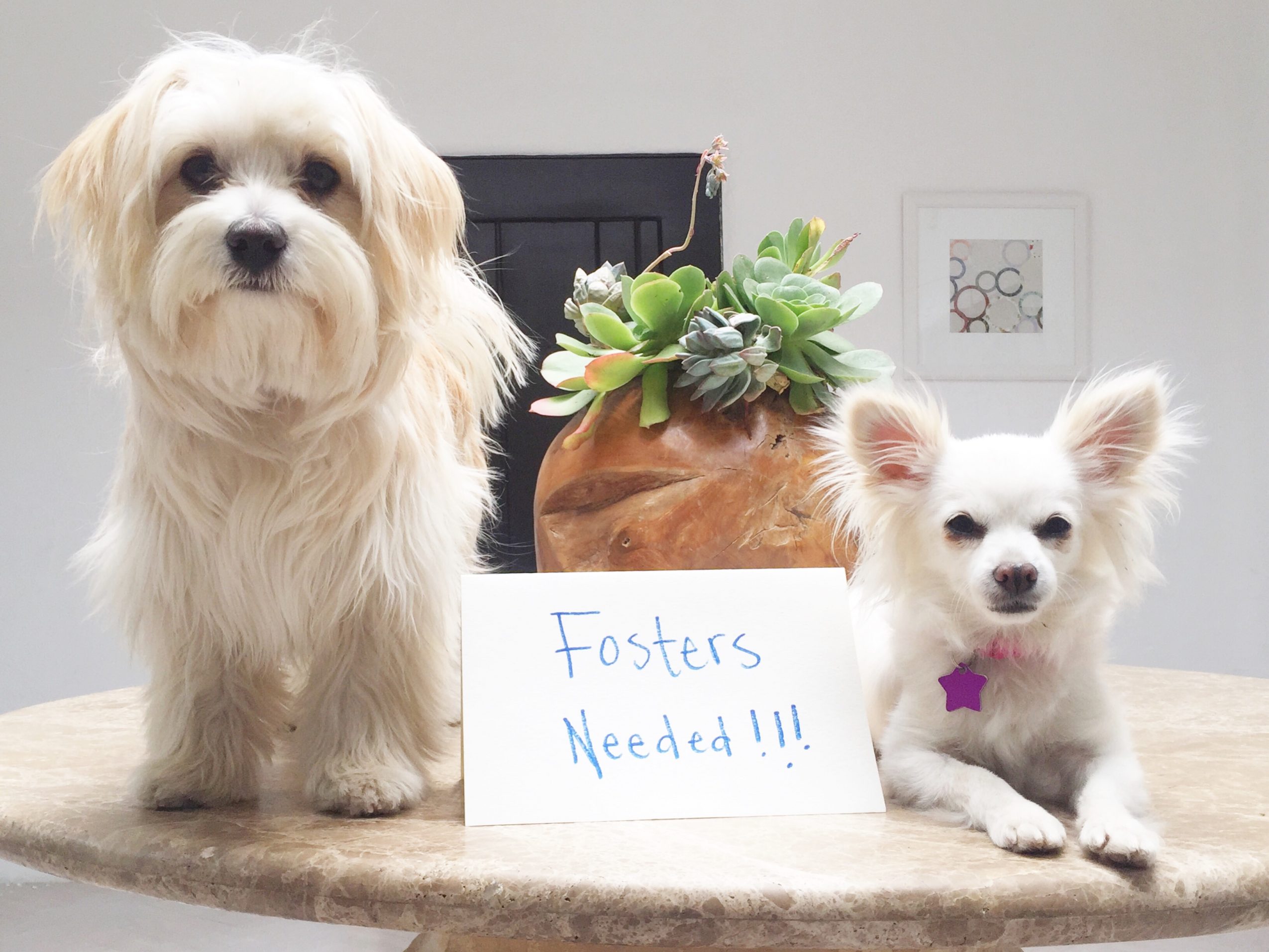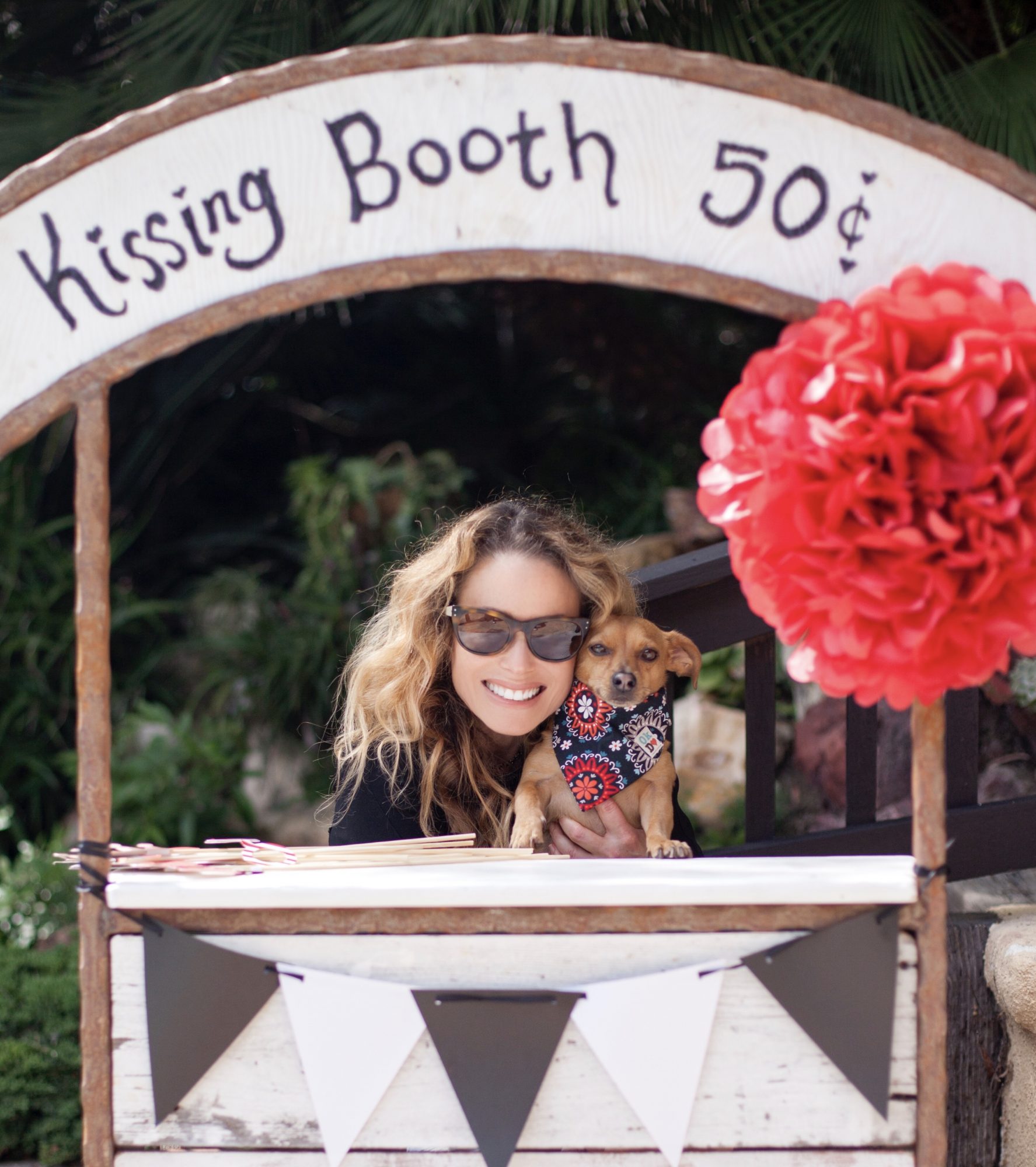 Image Credit:
Christian Shenouda
Getting in touch: VoyageLA is built on recommendations from the community; it's how we uncover hidden gems, so if you know someone who deserves recognition please let us know here.