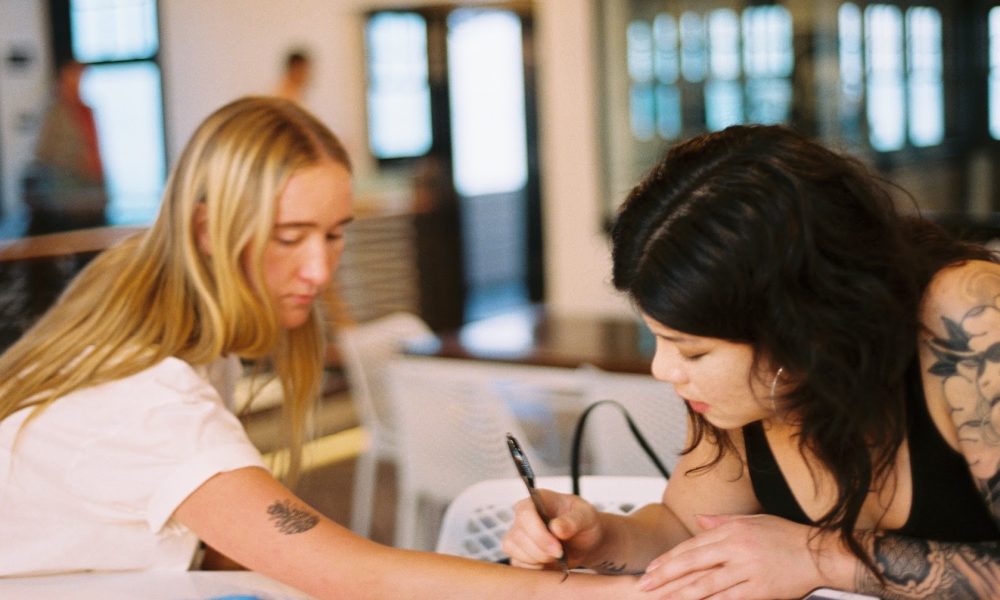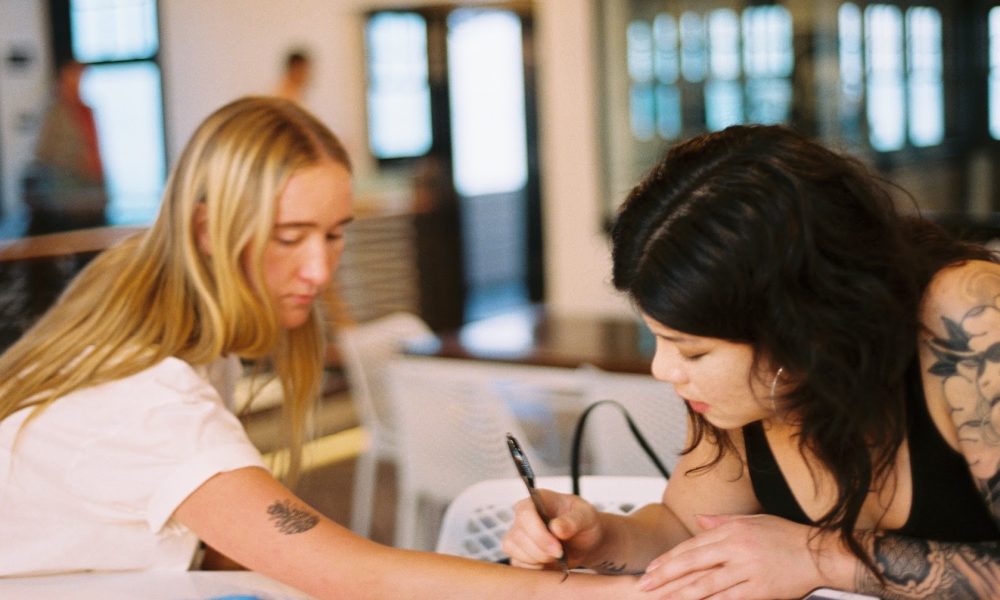 Today we'd like to introduce you to Elisa Ang.
Elisa, can you briefly walk us through your story – how you started and how you got to where you are today.
I'm not sure what to consider the start to where I am now. Like a lot of us, I started drawing in my youth in search of identity and a language of expression, or maybe just because my older sister did it and I was at that age where everything your older sibling did was your Bible. But it stuck in a deep way, and I found myself in art school on an irreversible path to making this my life, regardless of whether I chose it through destiny and a 'true fit' or because I made it fit. I graduated with a healthy ego about how cool my work was and absolutely no work prospects, and floundered from one soul-sucking industry job to the next before jumping into 'freelancing.' I put that in quotes because I eventually confronted the reality that my side gigs had become my main gig and art had all but taken a backseat. A failed long term relationship finally landed me resentfully back in my suburban hometown nine years after I left it, and on the doorstep of tattooing. There's no short way to describe my apprenticeship and the process of becoming a tattoo artist, but in the wildest and most tumultuous way, I finally found my path to making art my life, and it feels so good to know I can finally stop relearning and grow where I am.
Overall, has it been relatively smooth? If not, what were some of the struggles along the way?
Absolutely not. Moving from being a student to an artist in the working world was such a jarring experience. I floundered a lot and that was incredibly discouraging, to not really find an easy fit. Know this is not an unfamiliar experience, I have a lot of peers who have struggled to keep art in their lives, it's a harsh world and there's no understating how hard it is to get people to care about what you're doing. In many ways, I still feel like no one cares what I'm doing, but if that were true I wouldn't be answering this question, which leads me to my biggest struggle in all this – self-doubt and conquering my own defeatist thoughts and tendencies.
With how hard it is to simply break into the realm of making art your career, I've always wondered if this makes imposter syndrome inevitable for many, and at what point if ever does it fade into confidence and intention. Maybe it doesn't really matter, in the end I love what I do, regardless of all the overthinking it inspires and I'm happy for now to accept the mental hurricane that comes along with it. After years of feeling like my work wasn't really enough of a commodity to adequately carry me through the industry, I can't even say how amazing it is, the feeling of tattoo clients wanting a piece done by you solely because they love the way you'd draw it.
Please tell us more about your art.
Becoming a tattoo artist has proven to be such a perfect culmination of all my weird jobs and detours in life, it feels so empowering to be using so many hard won skills simultaneously. And also somewhat cathartic to think that all that time I had considered wasted actually had purpose. A foundation rooted in academic drawing followed by a stint in graphic design punctuated by service jobs has unwittingly made me ideal for tattooing, which deals completely in one on one service-based art production. People can be difficult to work with, years of serving have made me better at navigating those tricky interactions than I would've otherwise been. In the style of tattooing I prefer, which is mainly traditional and Japanese, simplicity and directness of communicating form are really important, and being able to both embellish and edit where needed is important.
As an illustration student, I found that a lot of subconscious emphases was placed on doing the absolute most always and that it was mostly an embellish mindset, and I definitely subscribed to it as a young graduate. It wasn't until my soul-sucking design jobs that I was forced to develop a pallet for simplicity and efficiency in how things are composed, and this late found sensitivity has been essential to how I work as a tattoo artist. Working with aesthetics in general for so long definitely gave me a leg up in all ways in starting out as a tattooer. I have such a long road of growth ahead still, but I got to where I am now faster from these early experiences.
If you had to go back in time and start over, would you have done anything differently?
With the realization that a lot of my side steps actually came to benefit me later, I'm not sure that changing anything would put me in a better position now, but I may have gotten there faster had I focused more on myself and my own advancement than others'. Serious relationships in your young 20s can be really great and lead to long term happiness for many people, but when they don't the fallout can be really devastating, I lost a lot of time both dedicating myself in relationships and also trying to repair myself from some really deep heartbreak. I wish for myself that I had been able to achieve better balance back then, I think at a point I had stopped growing myself so that when I found myself alone, it really felt like I had nothing to salvage from all that time. But time and some acquired maturity have helped me look at these experiences with fondness for what I've learned from them, and deep gratitude to be where I am now.
Pricing:
Contact Info:

Image Credit:
John Pettit
Suggest a story: VoyageLA is built on recommendations from the community; it's how we uncover hidden gems, so if you or someone you know deserves recognition please let us know here.