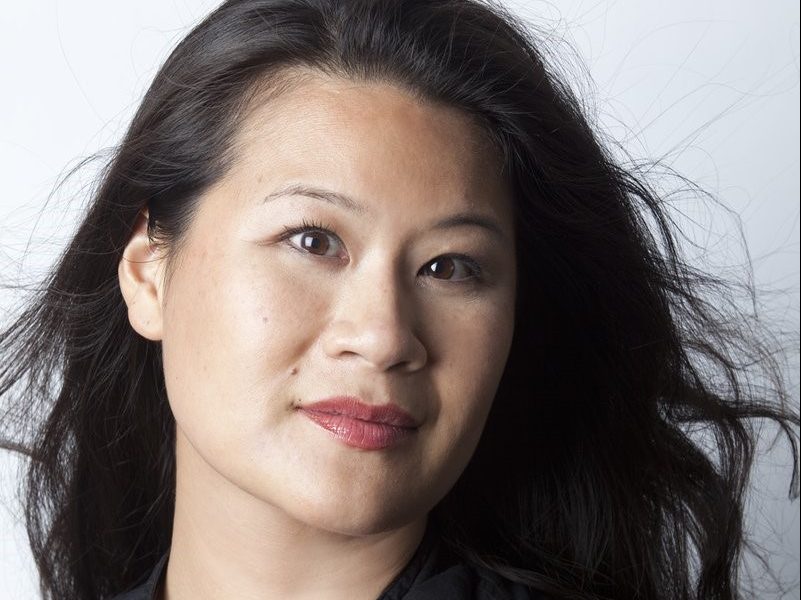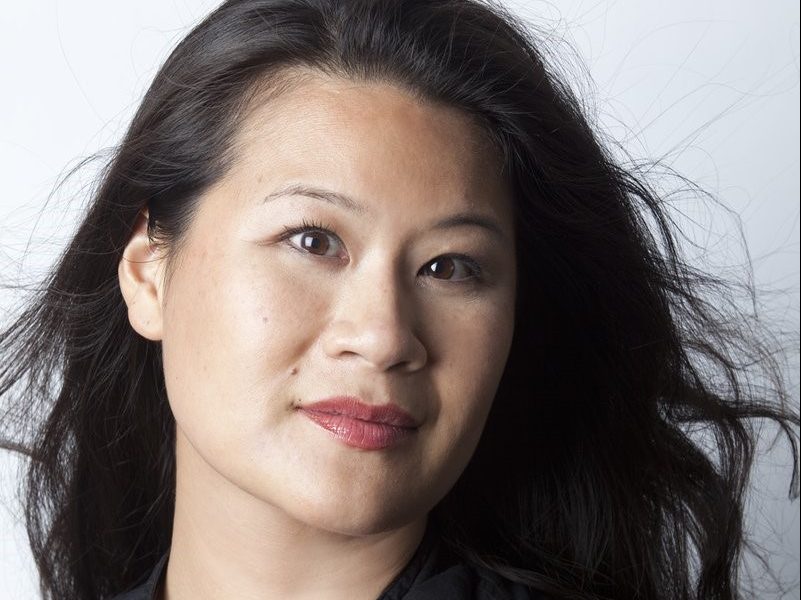 Today we'd like to introduce you to Elida Tsou.
Elida, please share your story with us. How did you get to where you are today?
I didn't get into jewelry designing until I was a student at Northwestern University, enrolled in graduate studies for my Masters in Marriage Family Therapy. I learned the basics from my roommate who I later discovered was the jeweler for Jennifer Beal's jewelry line (old flash dance queen of the 80's!). It was simply a fun creative outlet for me but before I knew it, Jennifer's buyers started purchase my designs for themselves. I thought nothing of it at the time other than feeling flattered as I was focused on pursing my degree, serving as co-class president and keen on my work as a Child Family Specialist creating programs and managing grants in Chicago.
Fast forward to 7 years later I was creating jewelry pieces on the side for friends and family and colleagues. I'd moved back to California and with the state of CA experiencing major cutbacks in funding the challenges to shift my counseling license seemed insurmountable. At the time, the state was drastically laying off employees and paperwork processing was stuck 6-8 months delay so it was never clear what courses were needed for the transition. I'd shifted to providing life coaching and hopping into a corporate 100 job which spun into a 6-year stint.
The start of Elida Designs came unexpectedly Fall 2014 when a corporate buddy invited me to serve on Children's Hunger Fund's planning committee for their celebrity golf tournament. I created a design for the silent auction "Helping Hearts Necklace" which a former 49er football player, Bob Gagliano, bought for his daughter and at that moment, I realized I could actually do this. Marry my passions for design, meaningful messages, and philanthropy.
Torn between wanting to climb up the corporate ladder, safety of a 9-5pm job vs taking the leap into pursuing my dreams was intimidating and if not for well placed challenges with a difficult manager I just couldn't click with along with critical conversations with friends and some sincere praying, I wouldn't have taken the leap!
Within 2 days of submitting my resignation, an out of town friend took me to see a movie at the Justice Film Festival Downtown LA where I met Caroline McGraw, the producer of a feature length documentary, Never a Neverland (now on Netflix). Within months she'd invited me to join her in Swaziland, Africa to take a 11 day, 11 miles a day 121-mile trek across the country stopping in at orphanages and to start a jewelry commerce project to help train orphans and assist in providing employment, resources and innovative water transport devices through sales of the jewelry.
In the next couple of years, I'd work with other NGOs to create signature designs to partner with non-profits helping care for victims of trafficking through a buy one gift one program for victims with the message they are priceless valued loved and purposed; treat children with autism; unique dog tags for local army troops; and to help our nation's military widows and families. Each design carries an experience, teaching moment, or a message that is both universal and personal to help the individual through whatever life transition they are experiencing.
10% of jewelry sales benefit our foundation which helps support our partner causes.
Today customers can find our jewelry on TV, on our website, at select trunk shows.
We're always bombarded by how great it is to pursue your passion, etc. – but we've spoken with enough people to know that it's not always easy. Overall, would you say things have been easy for you?
One just doesn't know what they don't know!
Sometimes one gets so deep into forming the business and the ins and outs it's hard to take a breather to celebrate our successes and how far we've come and this is one of those moments! Looking back, it's truly incredible I was able to survive the first 3 years juggling a huge learning curve having never run a business on my own and with crazy ambitions to "save the world" a design at a time! When we started we were giving up to 50% sometimes more to partner nonprofits, and figuring out how to make ends meet were beyond stressful without adding the complexity and ambition of a commerce project to boot. At times, I was really ready to throw the towel in trying to navigate the ins and outs of running a business, creating designs, forming NGO partnerships, sharing my vision, and 100s of trunk shows in between. It's been worth it as it's been both incredibly humbling and amazing to see the response from clients and partners who really do love our designs along with our mission and vision.
It really takes a village! I'm grateful for family, friends, colleagues, partners, who have lent helping hands, provided guidance and expertise, resources, and kept me going through the late nights. I've had to learn balancing my business and my own needs as an entrepreneur is paramount. If I'm not taking care of myself I'm not taking care of my business as well. So I take the time to take breaks, walk by the beach, take a hike with friends, grab a movie, and some wine, and get re-inspired. In the beginning to save money as I was self-funded from my savings, I did everything myself including creating a website, catalog, product packaging, designs, displays, etc. I can honestly say that was a blessing as now I know all the nitty gritties to the business but I'm very glad as we move to the next level to be able to delegate jobs to the right people! The right people in the right place is priceless and brings immense value to a business as a whole. Grateful for seasoned entrepreneurs who point the way and help celebrate each milestone as my brand grows. The skies the limit!
We'd love to hear more about your business.
Elida Designs is a unique boutique jewelry business based in LA with designs that carry meaningful messages inspired by truths from my own life and my experience as a Marriage Family Therapist. My intent is to share these coaching messages through designs that are wearable and help focus my customer's thoughts.
We are known for the originality of our unique designs as well as quality of product and how our clients love the messages behind their jewelry that mean something to them and loved ones who receive Elida Designs as gifts.
Often, we hear our clients wear our jewelry and don't take them off as they love both the complimentary aesthetic of a simple timeless design and the meaning behind the design.
Our company is committed to giving back and our customers love that their purchase goes towards helping care for victims of trafficking, helps provide hope to orphans, easy water transport to communities, and supports our nation's military families.
What were you like growing up?
I'm a daughter of Chinese immigrants and I come from a long legacy of giving back. My great grandfather was one of the founding senators after the Emperor era in China and before the communist came. My grandfather was in charge of all the weaponry for the government so when the communist takeover occurred, my family sought safety in Taiwan before coming to the states in order to start a new life. One of my first part-time jobs out of high school was working for my paternal grandmother who was instrumental in starting the first elder abuse hotline in the US and served as one of the first Chinese social workers in California involved in senior legislature. I recall above her table were pictures of her shaking Ronald Reagan's and Margaret Thatcher's hands and receiving awards. I grew up helping with my family's nonprofit serving Chinese immigrant families which my parents started from their garage around when I was born.
Though I'm native to Los Angeles, born in Hollywood, we moved when I was in 3rd grade to La Canada Flintridge so my father could be closer to his job at JPL/NASA. Growing up in a mainly Caucasian town, I was always aware we were not exactly like other families as we didn't hang out at malls like other classmates on the weekends. Instead my father would take us to tenant properties where we helped with the family business and the family nonprofit. I was always the quiet creative dreamer and lost in a dream world. My mother told me I flunked kindergarten because I didn't speak a word of English I was so busy staring out the window at the clouds. I loved creating meaningful heartfelt handcrafted gifts for friends and family and anything crafty I loved including trying to remake my version of summertime slippers with foam or shoelaces.
Though education was highly regarded in my family, and my sisters and I all ended up graduating from UC Berkeley I always sought to express my creative side in between my extracurricular activities and would have an outlet creating art, crafting, sketching, and music (I played violin in the orchestra and piano) in between swim team or volleyball activities every chance I got.
I was a very quiet shy kid (not anymore!) and pretty bullied growing up both at home and at school which later lent to a very compassionate and soft heart for people on the fringe. In church, I was always self-appointed care team leader and I believe that was what drew me to pursue counseling and psychology as a career. I went through a phase where I loved everything surfer and would skate around my neighborhood on my skinny skateboard, poetry book in hand (we had to recite a different poem each day by memory before we were allowed to join the family for dinner), and I was always the quiet observer until I reached college when I really blossomed. I can honestly say if not for all the amazing leaders and mentors and folks who approached me at school, at church, and elsewhere I'd not be who I am today!
Contact Info:

Image Credit:
Stefan Studer
Shine
Charmain Theron
Getting in touch: VoyageLA is built on recommendations from the community; it's how we uncover hidden gems, so if you know someone who deserves recognition please let us know here.