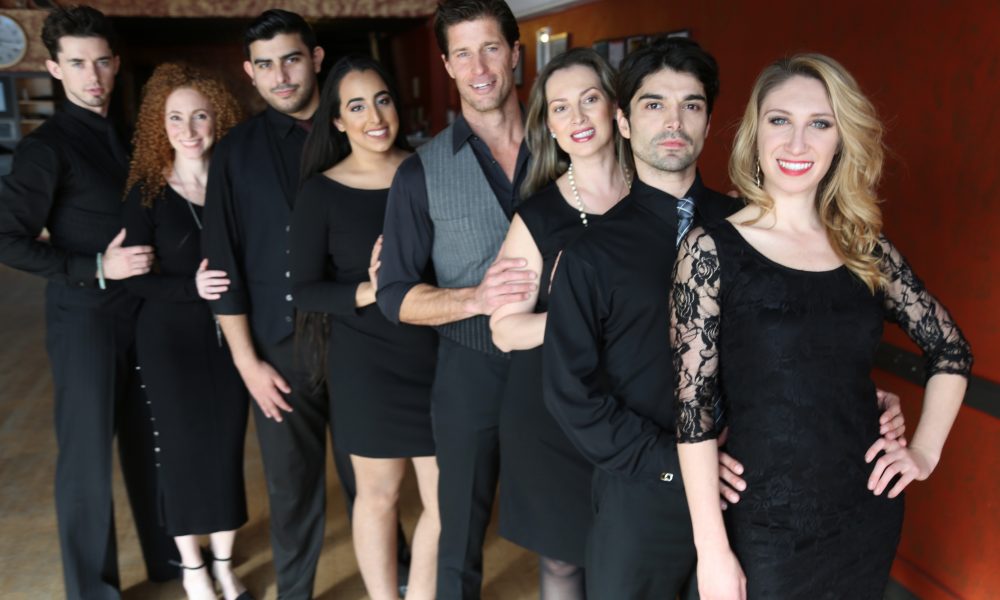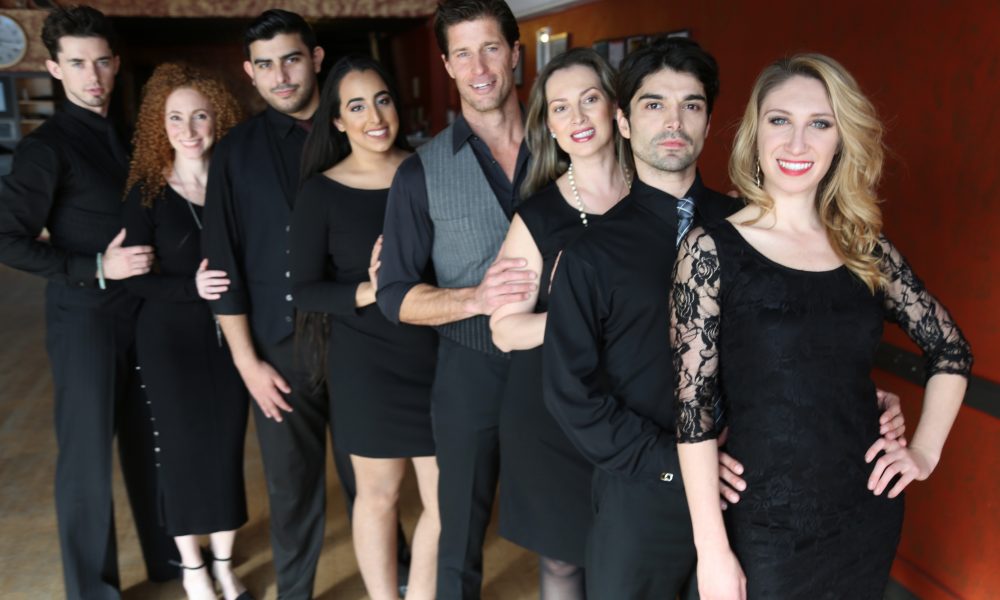 Today we'd like to introduce you to Elena Grinenko-Hillis.
Elena is a professional National & World Ballroom Dance Champion as well as a National & World Judge, Choreographer, and Instructor.
Born in Moscow, Russia, USSR, Elena began Ballroom dancing at the tender age of seven. At the time, she felt it was an odd choice, especially for the granddaughter of a General in the Red Army. Ballroom dancing was not an activity the General thought his granddaughter should partake in. However, as Elena fell in love with Ballroom, he eventually allowed her to continue her passion. In her first few months of dancing, Elena had already stood out of the crowd.
Immediately her teachers paired her up with an experienced partner, who had already danced for a few years and had already achieved some titles, to prepare for competition. In her first year of dancing, Elena competed against 180 other couples and became a champion of Moscow in her age category. Aside from Ballroom Dance, Elena has had trained in Ballet and Russian Folk Dance. Back then, Folk dance was a part of the Ballroom program. She has also participated in the Ballroom Formation Team of Russia, and had musical education.
In her Junior & Youth career, Elena became a Moscow, Russian and Soviet Union Finalist in all divisions of Ballroom Dance: Standard, Latin and 10-dance. She continued to win many more competitions all over the former soviet republics. After the USSR separated and Russia joined the world dance sport organization, Elena, together with her partner Sergei Soloviev, was one of the first couples to represent Russia in the World Championship. At the age of 13, she had gained recognition as Vice Champion in a First Youth (16-18 years of age) Russian Championship.
In 1994, while still competing in the youth category with Michael Nadtochi, Elena won the Moscow and National Championship titles in the Latin Dance Division. That same year, she became a world semi-finalist in the Latin category, her country's finalist in the standard division and her country's champion in the 10-Dance category.
In school, Elena was an A-student and majored in high mathematics and geometry. After graduating from high school in 1995, she chose to proceed with her Dance Career. Elena was accepted into a very prestigious "Art Academy" of Russia to study various forms of dance, acting, and stage production.
Elena was unusually young to be entering the Professional World of Ballroom Dance. However, she knew immigrating to America would open new doors in her dance career. In order to make it to America, she needed to become a professional.
In 1998, Elena immigrated to the United States of America. She soon received her green card and in 2008, Elena became a United States Citizen. Within a year of competing as a professional in America, she became a National Rising Star Finalist. Together with her partner, Michael Nadtochi, Elena earned an award for "Top Rising Star Couple of the Year".
In 2002, Elena partnered with professional dancer, Maksim Chmerkovskiy. They made their debut at their first competition at the National Rising Star Championship – they won in all the dances. Together, they went on to win the International Rising Star Championship. Within six months they became one of the top twelve (semi-final) Professional Dancers in the world. Elena and Maksim starred as one of the leading dancers in a Broadway show created by one of the world's Latin Champions, Louis Van Amstel, called "Latin Fusion." In 2004, they also starred in the show's follow up "Latin Revolution." Currently, it has developed into a popular show "Ballroom With A Twist."
In 2005, Elena decided to dance with Professional Dancer, Tony Dovolani. After just five weeks of preparing for competition, the strength in their partnership helped them win their first title together, sweeping all the first places. Together, they became National and World Champions in the American Rhythm Category. As they competed, they won many more competitions all over the country.
Elena Grinenko is a familiar face on television. Many of The DanceSport Championships were broadcast on channels all over the Europe – World Cup – Kremlin Cup on Russian TV Channel and Eurosport. She has been on the show America's Ballroom Challenge – Americas best couple, which was broadcast on PBS in United States. However, her claim to fame is her role on ABC's hit dance show, "Dancing with the Stars!"
She was first partnered with Television Anchor Tucker Carlson in Season Three. Tucker Carlson was a conservative political commentator currently best known for formally being co-host of Crossfire, CNN's once-popular and lively political debate program. Crossfire aired nightly before a live studio audience from George Washington University's Jack Morton Auditorium in Washington, D.C. Carlson hosted a show on PBS called Tucker Carlson.
The following season, Elena was paired up with National Basketball Association (NBA) Legend, Clyde Drexler. One of the game's all-time great guards, Clyde "The Glide" Drexler was known for his high-flying, yet seemingly effortless swoops to the basket. A perennial All-Star player and a member of the 1992 U.S. Olympic Dream Team, Drexler twice led the Blazers to the NBA Finals. It wasn't until he joined the Houston Rockets midway through his 12th campaign, however, that he finally earned a championship ring. In 1987-88, he placed fifth in the balloting for the NBA. He received Most Valuable Player Award. Clyde was honored as one of the 50 Greatest Players in NBA History. He is currently the color commentator for Rockets home games.
Elena has performed with various artist such as, Jesse McCartney, Lionel Richie, Willa Ford, Nick Lachey, LeAnn Rimes, The Rock Band "Survivor", Nelly Furtado, MeatLoaf, Joss Stone And many more!
Elena and her co-stars from "Dancing with the Stars" participated in the opening number for the ALMA Awards, alongside Mario Lopez and Eva Longoria-Parker.
In 2007, Tony and Elena organized and choreographed the opening number for the Christmas Parade in Disney World. With participation of co-stars from "Dancing with the Stars," Joey Fatone, Drew Lachey (Winner of 2nd season), Helio Castroneves (Winner of 5th season), and Sabrina Bryan. The show was hosted by Regis Philbin, Kelly Ripa and Ryan Seacrest and broadcasted on ABC.
Elena Grinenko completed her competitive dancing career with Tony Dovolani. Together, they achieved their titles as Undefeated National & World Champions in American Rhythm. They have since retired from Dance Sport competitions and continued their careers as Professional Coaches and Adjudicators.
She also appeared as a celebrity dancer on Univision and Telemundo on the Segundo Campeonato Mundial de Baile 2010 with Paul Barris – Second world championship – Dancing for a Dream. Elena Grinenko has also made guest appearances on many more talk shows, like The View, Good Morning America, ABC news and more.
Elena was also the choreographer for Olympic Gold Medalist Ice Dancers, Charlie White and Meryl Davis. She worked with them for four years and helped them earn prestigious titles. Elena is a Member of Nomination Committee for The National Museum of Dance and their Hall of Fame. Currently, Elena coaches and judges competitive couples all over the country, while being a mother to two beautiful children and the Owner of LA Ballroom Dance Studio in Sherman Oaks, CA.
Overall, has it been relatively smooth? If not, what were some of the struggles along the way?
I personally believe that no one career is easy. We put a lot of time and effort into our careers. Like they say, no pain no gain, right? Started my career very young and I suppose the biggest challenge I faced was that I had to really love it in order to sacrifice all the other activities that other kids are doing around you. I took to lessons when others go out with friends, I competed on weekends when others attended birthday parties and other weekend activities. It takes a lot of discipline and dedication. I still went to school like any other kid, so I still had to keep up with my curriculum while building a career. More so, I simply did not have enough time to do everything I wanted to. In Moscow, everything is far away. Some days, it took me an hour and a half one way to get to dance classes, do a few hours of training and then travel an hour and a half back. To accommodate my schedules, as a kid I would find time to sleep on the subway home. When I would get home late, I would then try to do my homework before I slept, or do it on the subway if I was lucky enough to get a seat. In the end though, the struggle was all part of the journey and in the long run, I received the results I worked for.
The best part about dancing was traveling and meeting people doing the same things I did – they became my friends for life. As a teenager, I feel there is nothing better than traveling the world and following your passion. I didn't have a lot of money growing up, so I had to find affordable accommodations and learn how to survive by budgeting. Though I struggled, this was the best time on my life. I felt I learned more with these experiences than what I was gaining in school – traveling is Geography, visiting different countries is learning about various culture and architecture, learning different languages fulfilled my skills to learn foreign languages, and budgeting money aided with applying math to my daily life. Nonetheless, as fun as it's sounds, it was extremely challenging as a 15-year-old traveling the world without parents.
Many people think that dancing is only fun, and therefore no one treats you seriously. Quite often, others don't see how challenging and difficult this career choice is. It does not give you college diploma or any kind of degree to guarantee stability in life. Hence, it was very important to be the best for me. Now, when I tell anyone my achievements as an Undefeated World Champion, I can immediately recognize a sense of respect in their reactions. I earned their respect. So, the struggle? Yes, it was difficult but I worked hard and I never gave up. In the end, it was all worth it.
Alright – so let's talk business. Tell us about LA Ballroom Dance Studio – what should we know?
I currently own LA Ballroom Dance Studio. We provide different services for learning how to dance – Private Lessons, Group Classes and Social Parties. Our students vary from young kids wanting to compete to elderly couples learning how to dance together as bonding time with each other. Our studio instructors are very versatile teaching many other different styles of dance apart from Ballroom, including Ballet, Jazz, Hip Hop, Contemporary, Bollywood, and more! I believe this sets us apart as a company because it's often not easy to find a studio that appeals to a large audience – social dancers, competitive dancers, modern dancers, and more! My goal is to build a studio that is not limited to only Ballroom Dance.
Alongside teaching classes and lessons, we provide choreography for wedding couples and special events, perform professionally at events, rent our studio for special events with an in-staff event coordinator, plus offer a large selection of fitness classes throughout the week including LaBlast Fitness, a partner free Ballroom Dance Cardio Program designed by my good friend and dance legend, Louis Van Amstel (also known for his work on "Dancing With The Stars!")
We want people to come in and simply have fun learning how to dance. We create a social environment where it's easy and relaxing to indulge in your dance desires. We are all dancers at LA Ballroom Dance Studio. We love dance and have all worked very hard to do what we love. We want to share our love of dance with others so they too can feel the happiness and joy dance can bring, as well.
Any shoutouts? Who else deserves credit in this story – who has played a meaningful role?
There are many people in my life who have been an integral piece to my success as a dancer. I have been fortunate enough that opportunities have presented themselves to me and I have had to recognize it and take the risk to make it happen. Luck is when opportunity meets preparedness. When I started dancing, I had barely danced two months when an opportunity to dance with an 8-year old Moscow champion. They chose me out of 100 girls that were in beginner classes because my mom said we would make the commitment of training extensively to follow this opportunity. I was very lucky but I also recognize the fact that my mother was a push behind me to pursue this opportunity and perhaps, if she had said no, I would not have been as lucky to reach the achievements I did so young. Since then, I have been grateful for all my coaches and mentors who have played a role in training me and believing in me to follow my dreams.
Pricing:
We would love to start dancing with you with our Introductory Special (30-minute private lesson, group class, and a social party) for $29/person!
Prepare for your wedding day with a wedding dance tailor fit to your love story in a one hour Wedding Consultation for $58!
Contact Info:

Image Credit:
Dustin Brown