Today we'd like to introduce you to Dr. Angela Caraza.
Dr. Caraza, let's start with your story. We'd love to hear how you got started and how the journey has been so far.
I was born in LA county, raised in the Inland Empire, and now living in the OC, which is so far my fave. When I'm close to the ocean, everything feels right, so I planted my roots in Costa Mesa.
Growing up with certain battles, I now feel strong and empowered, and that I can overcome absolutely anything. If I could, I would never take anything back or wish anything was different, because every struggle created the person I am today.
At 7 years old, my parents split and I lived with my mom. We frequently moved, so I didn't have any neighborhood friends, and was placed into a catholic school which was pretty far from home. Later on, my mother was diagnosed with breast cancer. She had surgery, radiation, and chemotherapy, and eventually, the cancer went into remission. During this time, she still managed to worked full time, drive me to school, feed me, and clothe me. Looking back, I still don't know how she did it. Unfortunately, she also was with someone for about 8 years who was emotionally and physically abusive to her. He was an alcoholic, was always fighting her and breaking things she owned, breaking windows to get back inside when he was kicked out, calling and harassing her, threatening to kill us… it was hell. He lived with us off and on, until I finally helped her to be strong and finally kick him out for good. I ended up having a lot of anger towards him and a lot of anger in general. I struggled with depression and I ended up becoming close with people who did as well and who had some attempts at suicide. I ended up just trying to get away from everything for the most part, drinking, staying out too late, doing bad things…. Without him around, things started to get better, and soon after high school, I started to see the light at the end of the tunnel.
So as far as a profession, I had no idea what I wanted. Just that I knew I was here to serve. Just wanted to help people… simple as that. Since I had seen too much depression around me, I kind of wanted to find a way to fix that. So I went to college to study Psychology. While getting my Bachelor's, I found the way to fix myself first and to be a better person overall, to heal depression, and know that there is hope. I loved it! I loved studying behavioral psych, bio psych, and about the brain and nervous system. However, I knew I wanted to do more than Psychology, and help in more ways than just mental and emotional. I was even considering researching and pre-med classes, and possibly becoming an MD.
One day, I learned that one of my very sweet friends had passed away. She had a beautiful bubbly personality and the biggest heart. She was a person who absolutely stayed away from drugs. But…she died from a drug. A drug that was prescribed to her, for bronchitis. She ended up having anaphylactic shock shortly after taking it, and died on the stairs of her own home while trying to get help. She was only 19, active in the church, and she had the biggest funeral I've ever attended.
After looking into deaths from prescription drugs, and how they are actually higher than illegal drug deaths per year, this made me realize that the western medicine way, although helpful and having its place, can also be dangerous. What the doctor did was not wrong, and that's the scary part. The drug was used, in the exact way intended, and was lethal.
I realized… this wasn't for me. I started researching other professions and found natural therapies …Chiropractic and Acupuncture. After hearing stories of people close to me getting off of pain medications just by going to see a chiropractor, getting off of anti-anxiety meds by seeing an acupuncturist… I thought, how amazing is this?!
I found a school that offered both degrees, applied, and got in.
During this time, my eyes were opened to so much more than alternative medicine. It was a completely new way of life. I learned what health truly is and would like to think that I have bettered myself again.
At age 26, I finished my Doctorate in Chiropractic and my Masters in Acupuncture.
For the first time in my life, I knew exactly what I wanted to do. I saw the need for alternative medicine and wanted to create a wellness center that offered different ways people can heal without the pharmacy. Then opened, Elements of Wellness. We have been in business since 2013 and are continuing to grow.
Has it been a smooth road?
Well… studying to get a Doctorate in Chiropractic and a Masters in Acupuncture simultaneously was no easy task and I want to high five everyone else who made it through this dual program. We are the true warriors! Lots of gray hairs were grown in the process. It was some serious hard work, but it was also a lot of fun. I was able to travel to Washington DC, Brazil, Dominican Republic, and do an externship in Taiwan. I definitely love my school for giving me the opportunity to do all of that.
After graduation, I realized I wanted to create my own business in order to create my dream. But… I knew how to be a doctor…not how start and run a business. I partnered with a wonderful woman who shared my same dream. She had a Chiropractic practice in Colorado for about 6 years and we met in school while we were both studying acupuncture.
I would say the hardest part would be starting from scratch and managing time and money. Me and my partner were never given any handouts, we didn't grow up with money, and we never asked for any.
So… we always had at least one or two-part time jobs at the same time, and together, we built this office from the ground up.
We worked all day at one job, then went to the office at night to paint the walls, put in furniture we got from craigslist, and get it all ready to go. When you have a dream, you do whatever it takes, even if that means losing sleep.
I've never been more proud of anything in my life. This office is our baby.
But finding a balance between work life, personal life, business owning, having a relationship, cleaning the house, and taking care of two puppies, was challenging to say the least.
And business has its new struggles at each phase and mistakes will be made… but that's business. And the key is to learn from your mistakes. The exciting part is, that there will always be new challenges to overcome as we continue to grow, and that reminds me that we're moving in the right direction.
I'm grateful to have such supportive parents, who wanted me to pursue my dreams, even if it meant going to school for many more years and taking huge risks. I'm also grateful they gave me this drive deep inside my soul, that is my biggest motivator. That I will achieve my dreams, that I will succeed, and failure is not an option.
I'm grateful for my business partner who was with me from day one and continues to grow and learn by my side.
I'm grateful for my boyfriend at the time, who stayed by my side during both Chiropractic and Acupuncture Boards, changing jobs, starting a business, growing the business… everything. We have been through it all, and in August, we got married in Kauai. He is the most supportive and wonderful man, and I'm so lucky to have him.
We'd love to hear more about your business.
We have been in business in Costa Mesa for about 4 years now. This is a natural wellness center which includes chiropractic, acupuncture, herbal medicine, massage therapy, reiki, and nutrition.
Most patients come in due to pain, but also see the benefit to help treat other things. The side effects of chiropractic and acupuncture are positive, which include having decreased stress, increased immunity, better sleep, better digestion, better energy, and better moods.
What sets up apart is that we a female run clinic, and my partner and I are both licensed in chiropractic and acupuncture, so this way patient care can be managed by the same doctor who does different specialties. Dr. Ha is a great doctor and I love working by her side. We also have a massage therapist here who has 11 years of experience in many different techniques, is a reiki master, and continues to learn more as well. So in a way, I feel like we are a team of women all-stars.
I love being a part of people's wellness path. Helping them to avoid having to take medications, injections, or possible surgeries by going the more natural route first.
The best part of this whole thing, is helping people to realize their body's potential to heal, and how amazing the body, mind, and spirit is. And when it happens… that's where the true magic is.
Is our city a good place to do what you do?
Costa Mesa is a perfect place to start a natural wellness business or any business for that matter, since there are quite a bit of people here as well and it's a great community.
I love being so close to the ocean, the vibe, the community, the energy. The people are awesome, there are tons of animal lovers, and it's also a safe community.
We're close to Huntington beach, Pacific city, Newport, and Balboa. There's the yearly airshow, the boat parades, and holiday festivals all around.
There's a huge emphasis on health, tons of health food stores, farmer's markets, yoga and spin studios, pretty much any kind of workout you want, you can get.
There are juice bars everywhere! Juju bar is my absolute fave. Also love Mother's, Jan's, and Nekter.
I also recently became vegan this April and I'm so lucky to have so many amazing vegan places around me. There's cafe gratitude, seabirds, free soul caffe, true food at fashion island, native foods, vegan donuts at good town doughnuts, and very many vegan friendly options at Mendocino farms and Greenleaf chopshop, even at the yardhouse! I'm in love!
We're also so close to the OC fairgrounds who do the yearly fair, food festivals year round, OC vegfest, the gem faire, the night market, swap meets, and 5k runs.
Oh and, one more thing. At the triangle there's a bowling alley which is also a Seattle Seahawks bar! Go Hawks!! How much more amazing can this get?
There's seriously so much to do here, you can never be bored.
Overall, I just love my city, I love my business and what I do, and I love helping people realize that whatever you're stuck in now, health wise or emotionally, you have the power to change it.
There's an old movie, Vanilla Sky, where Penelope Cruz's character says, "every passing moment is another chance to turn it all around". So if for any reason you feel like you're not where you want to be, not making enough money, not having enough time, not being healthy enough…you can change this. No matter how discouraged you might ever feel with success, health, happiness, there's always the next moment in your life, the sun will always rise tomorrow, giving you another opportunity to change your entire life around.
If I can do it, anyone can. 🙂
Contact Info:
Address: 2900 Bristol St. J102
Costa Mesa, CA 92626
Website: www.myelementsofwellness.com
Phone: (949) 392-6490
Email: myelementsofwellness@gmail.com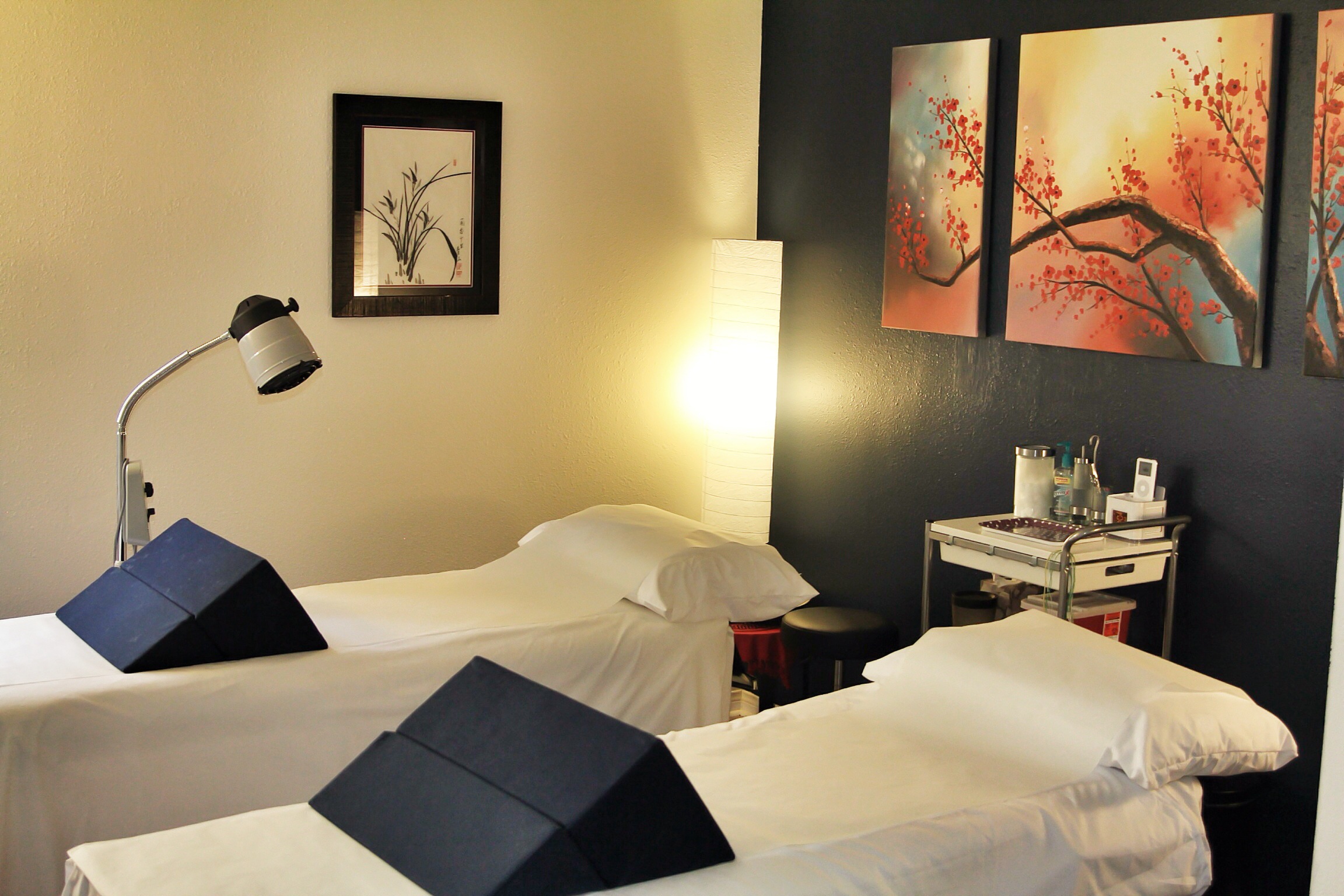 Getting in touch: VoyageLA is built on recommendations from the community; it's how we uncover hidden gems, so if you know someone who deserves recognition please let us know here.