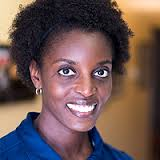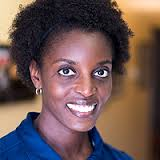 Today we'd like to introduce you to Dr. Erica Witter-Davis.  Below you'll find edited excerpts of our interview with Dr. Erica.
Can you briefly walk us through your story – how you started and how you got to where you are today.
I got started in Chiropractic Medicine when I was a professional track and field athlete. I had qualified for the Olympic Games and I suffered a minor injury while at training camp. It was the chiropractor and acupuncturist that provided my care and got me ready to go. The knowledge and care that was given to me is something that I give back to my patient population that I have now. The focus, dedication and motivation that I possessed as an athlete are embedded in how I run my practice.
Has it been a smooth road?
No, it has not been a smooth road. There are always bumps along the way, that's just life.
What are your plans for the future?
There are no big changes at the moment. My goal is to bring awareness of chiropractic medicine to those especially in the corporate world.  The more sedentary you are during the day, the more problems that can create for you later.  Movement is key. Chiropractic medicine does not have to be painful or scary.  There are ways that people can help themselves and I take the time to educate those who come into my office.
Let's dig a little deeper into your story.  What was the hardest time you've had?
One of the hardest things I have done is opening this practice.  Much tougher than making the Olympic team or any other National team that I have been blessed to be on.  This is because there is so much self doubt and uncertainty.  I had to dig deep within to truly take this leap of faith and trust that it was going to work.  It has also been a blessing to have my husband and family in my corner.  They have been my biggest support system with everything that I have accomplished.
Do you ever just stop and think WOW – I've made it?
Although I have been a chiropractor for almost 10 years, my career is finally going in the direction that I want it to.  This is mainly due to fact that I took charge of my own destiny and realized that working for someone else was no longer a good fit for me.  I definitely don't think that I have made it.  I have only just begun.  Personally, I don't think that there will ever come a time in my life where I think I have made it. There is always something to shoot for.  Once you have accomplished one goal, you move onto the next.  That's life…always evolving.
Contact Info:
Phone: 310.978.7807
Email: info@romchiro.com
Facebook: Range of Motion Chiropractic
Twitter: @ROMCHIRO
Instagram: dr.ericadavis 
Check out her work below: