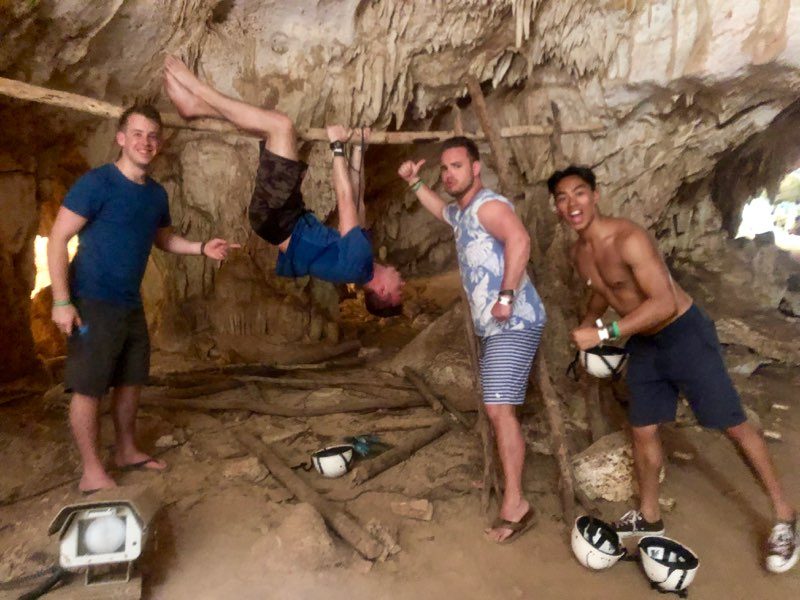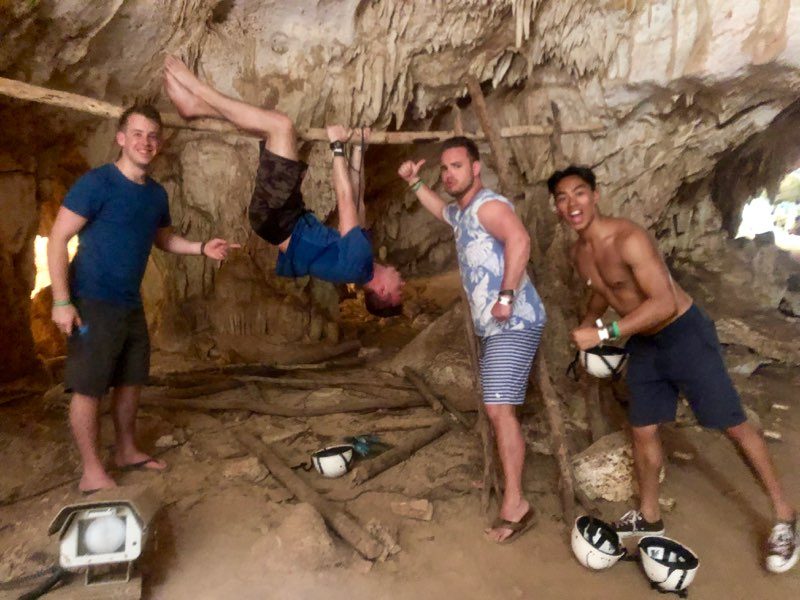 Today we'd like to introduce you to EJ Neri.
Thanks for sharing your story with us EJ. So, let's start at the beginning and we can move on from there.
Upon graduating at Hamden High School Class of 2015 in Hamden, CT I was not sure what I wanted to do with my life. At the beginning of my senior year (2014), I tried to establish myself as a Model on the east coast. As graduation came closer, I had to think a bit more critically on my life so I decided to go to Southern Connecticut State University to study Business Administration with a concentration in Management and graduated on time with my class of 2019. From the years of 2014- early 2017, I wasn't getting much work as a model. For those years at SCSU, I focused on my studies until early 2017, I signed off to shoot an ad campaign with Body Armor Sports Drinks. I have no idea how they would distribute the ad but I was told by my friends of friends and others that they saw my face in People Magazine and etc. and several stores that sold their products. I came to the realization that I could possibly have a successful career in an industry I love. After that ad, I got a lot more work as a commercial model working for clients such as Hasbro/Nerf, Adidas, Dunkin Donuts Foxwoods Resort Casino and etc. and throughout my years in college, I worked on several short films. I found more heart in being an actor so I put more focus on acting. I worked on Netflix's The Society for extra work for three months straight to obtain the experience of how it would be to work on a project over a long period of time. I am currently signed with Ann Wright Representatives (NYC) and Park Artists Group (LA).
I just wrapped up a SAG Short Film dark comedy, Hollywood Hacks written and directed by Alexander Hartel. (Produced by Pineapple Pictures). He is such a talented writer and director. When he gave me the script to read over. I was definitely on board. Prior to starting rehearsals, he handed each cast member a personalized backstory on their character. Mine was 6-pages long and covered every detail of my character Jack Hart and how he came to exist. As an actor, we are supposed to do a lot of the prep ourselves but having such detailed mythology helped a lot to create Alex's vision of this film. Alex is a brilliant young filmmaker. He knows what he wants and how to get it. His direction was a clear concise path that lead me right into character. Working with Alex on these projects was really important experience in my up and coming career. I am excited for this film to be seen.
It's a dark comedy about Jack who runs into an old friend from back in kindergarten, Edward. Who is played by my Co-lead Mannii Santamaria, a phenomenal actor and comedian. At the moment, he's given an unrealistic opportunity but given the situation harsh reality check he just experienced in he explores this outlandish opportunity. From there, the cluster fuck of things unravels.
To me, Jack is, in a simpler term a scrub, a guy who thinks he's right up there with sliced bread. Like a guy who would feel bad for the world if he was no longer in it and the 6-page backstory really dives deep into everything, I needed to know about him.
Has it been a smooth road?
It had never been easy. At the start until my first big breakthrough in Early 2017, when I realized I could have a career in this industry, I dealt with a lot of self-doubt on if I could actually be a professional model than an actor. I lost hope in that 2 and a half year period until my agent told me I was needed for this shoot. It takes years to get to where I want to be and I have come to accept that. From that moment on, I knew I just had to trust the process and continue to work on my craft and build my portfolio and my reel and as long as I kept busy with progressing in time I will get to where I want to be in my career. I always like to tell myself, "It could be 10 days from now or 10 years." It's just something I like to say about everything I do in life when I am doubtful.
In my last semester of class, I was in the process of being signed in NYC. I was out of the country for 17 days in March for spring break and pre-planned family vacation and when I had the opportunity to be travel to Punta Cana and Tokyo, I had a lot of time alone to think and reflect on my life after college. I knew I was going to get a degree in business but my heart was not for that. So, I decided one of the days I was in japan walking the streets of Odaiba alone early in the morning in front of the Bumblebee and Gundam statue listen to "At My Best" by Machine Gun Kelly and Hailee Steinfeld that I wanted to be a full-time Actor. Just the ambiance of Japan and that song gave me clearly that I wanted to follow my dreams and be happy with the career I choose knowing that this is a competitive industry. I think the journey and process is the best part and still am in this process. I'll never feel accomplished no matter what because as an actor I feel I can always be learning.
What do you do, what do you specialize in, what are you known for, etc. What are you most proud of? What sets you apart from others?
I am an actor and model. In my younger years as a model, I have worked with a client such as Hasbro/Nerf, Adidas, Foxwoods Resort Casino, and Dunkin Donuts. As a commercial model, I have worked with a lot of commercial companies on the east coast for a lot of health care and collegiate advertisement campaigns such as Harvard Pilgrim Health Care, Cengage, MVP Healthcare, The Shops At Yale. I have been featured in several magazines such as Peoples and The Connecticut Magazine. I am always excited to work on the next project. Any small role or leading role I am happy to be able to do what I love every day.
Growing up as an Asian American, Filipino, I was bullied for looking different. My childhood bully made me feel inferior every day in elementary school. Over the years of schooling and growing up and learning more about myself and understand and accepting mental health, I have grown to love who I am and at the beginning of my career, I thought that me being Asian would be harder for me to make breakthroughs. But I have embraced being a working Asian American actor and I think that is what sets me apart from others.
Let's touch on your thoughts about our city – what do you like the most and least?
I love LA. I especially love living in The Valley. Sherman Oaks is such a great area for everything I need to do regarding my career and day to day life. Grocery shopping is a walk away and my gym is in the Galleria. I get to enjoy a nice view before working out. I very much enjoy the view. Most of my auditions have been in Studio City and that is only a 10-15 minute drive away.
Growing up on the east coast and professionally working in Boston, Manhattan, and Rhode Island, it is a lot. These areas are such an annoyance when you are commuting from Connecticut either drive or train. I do not mind the traffic here. I enjoy listening to music and cruising in my car as a fun activity and I plan accordingly to avoid the anxiety of being late.
Contact Info:
Image Credit:
Peter Pellekas, EJ Edoho, Valeen Thivierge (The Sweetest Days Photography), David Johnson Takes Pictures
Suggest a story: VoyageLA is built on recommendations from the community; it's how we uncover hidden gems, so if you or someone you know deserves recognition please let us know here.