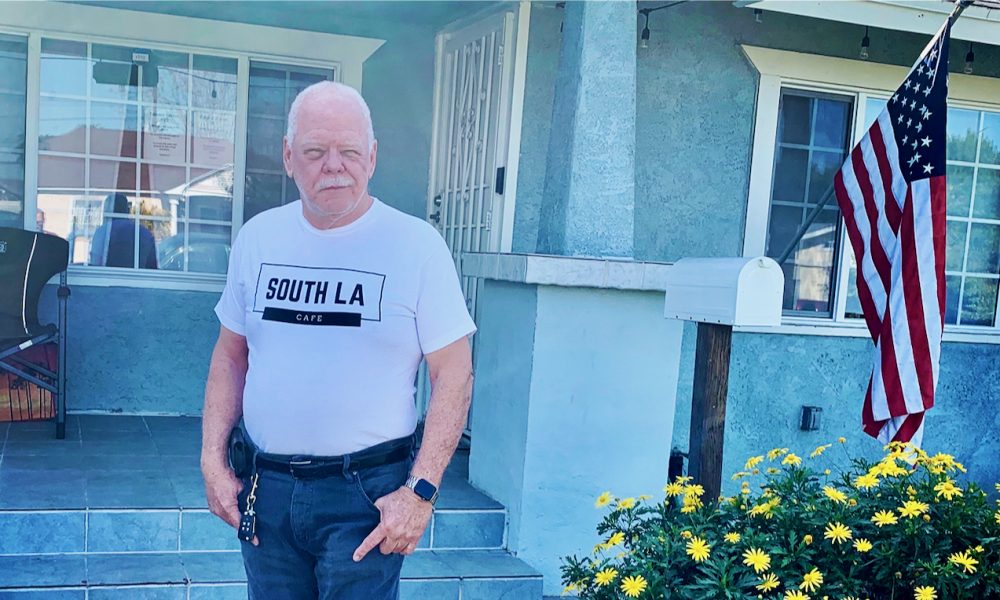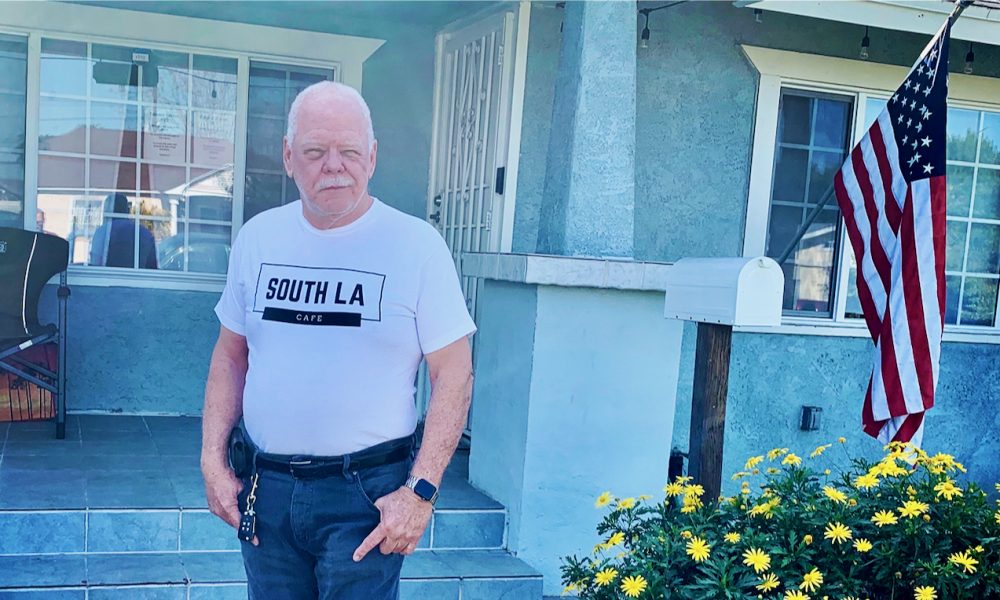 Today we'd like to introduce you to Edward Garren.
So, before we jump into specific questions, why don't you give us some details about you and your story.
A challenging childhood, no grandfathers, grandmothers were both orphans born out of marriage, father's mother reared in orphanages, mother's mother disowned by her family. So there was no emotional infrastructure in the family, just survival. Paternal grandmother was the Slavic version of Joan Crawford (Mommie Dearest) and father was similarly damaged. He had multiple personalities. I was smart but a poor student, failed the 10th grade, was socially inept from living in an emotionally and physically violent home. And I was Gay. I didn't realize it, but others did, including my father who tried to beat it out of me with beatings for things I didn't do, 2 to 3 times a week, for years. At the same time, his "public" persona was beloved by the community. His story is here:
https://slicesofaninterestinglife.blogspot.com/2017/06/louis-frank-vremsak-jr-also-known-as.html
I was blessed to have a strong and smart mother, who was a bit of phenomenon in her own right. She was a very spiritual woman. Her story is here:
https://slicesofaninterestinglife.blogspot.com/2018/08/lois-edna-verner-brackett-ramsaya.html
All of this brought me close to God and was my initial training for my profession as a psychotherapist. I had an unconventional career path. I was thrown out of the house at 20 with $5 and no place to go. I became a tradesman, auto medfhanic, gas and electric appliance repair technician. In my mid 20's I returned to University life, earning a Masters in Rehabilitation Counseling in 1978.
I always loved African American literature (Maya Angelou, Zora Neale Hurston, Sonia Sanchez, Audre' Lourde, Malcolm X, Harry Belafonte, Aretha Franklin, Roberta Flack, and many others. From their experiences, I learned how to live as "other" in a larger society that was hostile to me and my kind.
After decades of working in all sorts of education and rehabilitation situations, I went to work for myself 20 years ago and have a private practice here in South Los Angeles. I also live in South LA and am active in my Neighborhood Council, "Voices."
I worked in South LA for DCFS years ago and came to appreciate the warmth and strength of the people here. I also worked and lived in "Little Haiti" and "Liberty City" in Miami years ago.
These days I am thanks filled for my very unconventional life. I have learned SO much because my life was not easy or conventional or "safe." I was blessed to have been born into the Episcopal Church. I am thankful to be at peace with God and humanity.
I am from rural central Florida, so like most folks from "The South" humor is part of my understanding of life. Sometimes I just sit back and have a good laugh with God, thankful for the many blessings in my life that happened because I didn't get what I wanted, and my plans didn't work out.
Great, so let's dig a little deeper into the story – has it been an easy path overall and if not, what were the challenges you've had to overcome?
It was not easy or smooth. At 20, I almost attempted suicide. That story is on my blog, https://slicesofaninterestinglife.blogspot.com/2013/03/a-dark-and-lonely-road.html
Struggles in my early life were many. I was name called daily. The first time I saw the play "Lord of the Flies" got physically ill because I was "Piggy" and they were going to kill me.
In high school, the taunts and vandalism was taken out on my first car, a Rambler American. One night while I (was running the lights in the school talent show, a schoolmate poured a hand full of sand into the crankcase. That's how I learned to take an engine apart and fix it.
I wrote a screenplay about all this 30 years ago, "Small Town Boy". It is also posted on the internet. https://smalltownboyscreenplay.blogspot.com/2015/09/small-town-boy-screenplay.html
I have been an "Out and Proud" Gay man since the mid 1970's, always an activist first, unable to keep my mouth shut or bite my tongue in the face of injustice. It was my fellow Gay men who feared me most. They all wanted me to not "rock the boat" and just "play the game." I couldn't do that, I still can't. There can be no "mental health" without justice and full equality for every Child of God on the planet.
We'd love to hear more about your work and what you are currently focused on. What else should we know?
I am a California licensed psychotherapist, offering counseling services to individuals, couples and families.
"The purpose of therapy is to remove blocks to truth; to help you abandon any patterns of belief that no longer serve you in a productive way; to implement self-forgiveness.
Therapy can alleviate suffering and open the door to peace of mind. It can assist in separating illusion from reality and even reality from truth.
Finally, it can help you to learn to make your decisions from internal prompts because you have created an internal locus of control." From "A Course in Miracles"
I have worked in the profession for many years and have a broad range of experiences and "styles" of doing therapy. My particular expertise working with people who are dealing with depression, anxiety, recovering from addiction or alcoholism, desiring to reduce or eliminate use of prescribed psychotropic medications* (*NOTE: any change in one's medication should always be done under the guidance and supervision of the prescribing or other physician).
I have experience providing Counseling, Psychotherapy, Coaching, Career Development and related services to: Individuals Couples Families GLBTQ Community Members Persons living with HIV Persons and Families of mixed heritages Adult Survivors to Childhood Trauma Persons with Post Traumatic Stress Disorder Military and Law Enforcement personnel.
My office is conveniently located within walking distance of Vermont Avenue and Slauson in South Los Angeles. This location is within fifteen minutes of the USC main campus, and twenty to thirty minutes from Downtown Los Angeles, Koreatown, Leimert Park, Baldwin Hills, View Park, West Adams, etc. It is within forty-five minutes of Hollywood, West Hollywood, Mid-Wilshire, Los Feliz, Silverlake, Echo Park, Chinatown, East Los Angeles, South Central, South Los Angeles, Inglewood, Playa del Rey, Marina del Rey.
Do you look back particularly fondly on any memories from childhood?
Spending parts of summers with my Aunt Velma and Uncle Carl Yearwood in Mt. Airy Georgia. That story is here: https://edwardgarrenmft.blogspot.com/2013/01/tenth-day-of-christmascarl-velma.html
Uncle Carl was one of the happiest and most thoughtful men I ever knew. He could read a stop sign and sign his name. That was the extent of his literacy, yet he understood the manipulative power of television and media. From him (and other rural people) I learned that education and wisdom are rarely synonymous. In my own life, I've met a lot of people who are too smart to be happy. I've also learned that happiness is about self-acceptance, being honest with self, God and others.
Contact Info:

Image Credit:
Edward Garren
Suggest a story: VoyageLA is built on recommendations from the community; it's how we uncover hidden gems, so if you or someone you know deserves recognition please let us know here.