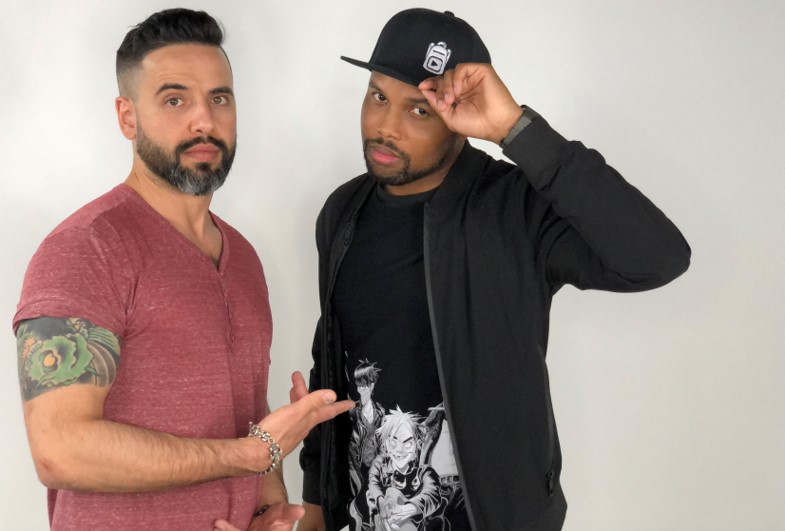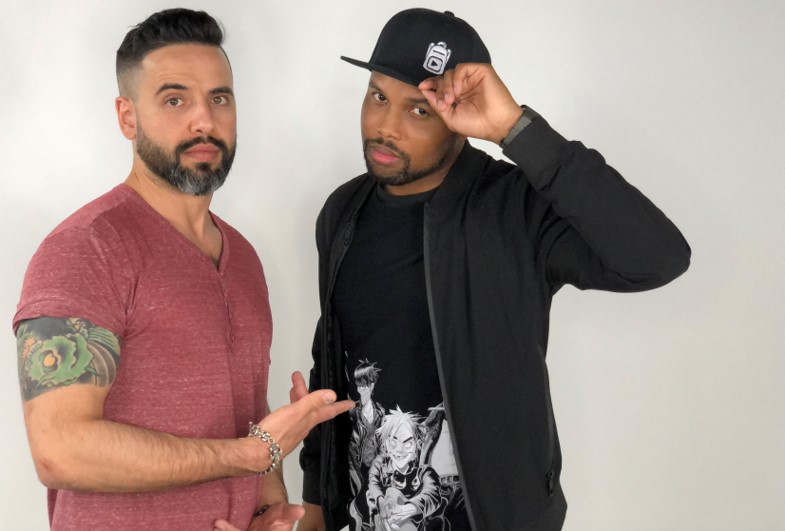 Today we'd like to introduce you to Edward Bullard.
Edward, can you briefly walk us through your story – how you started and how you got to where you are today.
Bacpak started as an idea in the shower, I had towards the end of October 2014. Later that evening while having Korean BBQ with my girlfriend, I discussed the idea of building a 24/7 mobile broadcast network specifically for DJs. As a passionate DJ, I disliked combing through YouTube to study the craft. I wanted to press a button and be able to instantly watch and study DJs streaming on my phone. So I set out on a journey to make it happen, with very little experience coding, and absolutely no game plan.
I began by combing through a professional developer job site for app developers. I found a local guy and just prematurely paid $2000 of a $6000 agreement. There were so many red flags – he came to the meeting, bragging how he spent $1500 in a week on some mobile impulse game, he didn't take any notes, he didn't even provide any previous work examples. I was just naive and excited to be building an app.
I immediately researched and jumped on the phone with a lawyer I found in Santa Monica. If I was going to bring on a ton of DJs to create shows, I needed legit contracts. The lawyer seemed excited, but he leads me on for two months to never deliver on the contracts. I ended up writing the contracts myself. Good thing I never paid him anything.
The app developer sent me a really crappy screenshot of an app that was completely off -nothing near my vision or what we had discussed. He proceeded to ask me for another $1000 to continue on our $6000 agreement. After stressfully debating if I should move forward, I did. Weeks later, nothing was delivered. At this point, I was fed up and jumped on craigslist to find a new developer. I put in the job description to text only, and respond back with a specific phrase. Out of many responses, only one guy actually read and responded back correctly – a developer from India.
This began a journey of hair-pulling frustration, though this actually got a product delivered. I remember going to Coachella in April of 2015 and streaming test music videos on the platform. The design was terrible, the app crashed all the time, but I did it! It could only go up from here, or so I thought.
After Coachella, it was time to finish up and make this thing solid. But for months, no matter what I said or did, it just wouldn't function the way I wanted. My girlfriend ask me, "Why don't you just go to India?" So I booked a flight for October. In the meantime, I was driving Uber 90 hours a week, and stressfully trying to work with my guy in India. A few days before the flight, I decided to rest and hang with a friend. We went out drinking to celebrate my success and trip. I ended up totaling my car, getting a DUI, and almost missing my flight to India. No one was hurt and restitution was served, a very hard expensive lesson learned.
23 hours and three airlines later I made it to India, my first time. I realized why I was pulling my hair out. India works when India wants to work. I spent two week there, accomplishing more in that time than the rest of the year. I got very sick from street food on the second day. I remained sick the entire trip plus a week after I returned, including the worst flight home I've ever experienced. Our plane had terrible turbulence to the point where we dropped 2000 feet vertically over the Pacific Ocean. People were screaming. I thought it was over.
The app was finally stable and good enough that I was trying to figure out how to make it an actual business. I decided to pivot to all independent musicians, and make it into a platform where we would air the artist's content, sell their merchandise and the GA show tickets dynamically. I begin recruiting musicians and shooting music news and "TRL" like shows to air on the platform. It was becoming very expensive.
I met a guy who claimed he could help. He wanted me to focus on brand, which I agreed. He spoke a big believable game and charged me $1500. I worked with him and his team for weeks trying to create a strong brand identity, 4-hour meetings at a time. Turns out the guy was homeless and couch surfing. He fell into tears during one of our meetings, I ended up giving him $50 to help him out. He left me with a crappy logo and a terrible brand guide that I could have made myself. This was the point when I vowed to never pay consultants or get conned out of money again.
I needed to pivot again. I couldn't drive for Uber anymore because of the DUI, so I set out on yet another journey. After months of exploration, I successfully opened a lounge in Chinatown, in July of 2016, that was designed to generate income, promote the platform, and recruit musicians. Without getting into the details, it failed and put me in a huge financial bind.
I kept trucking along with the platform. I got a job as a manager at a fast casual restaurant and went on to managing at a major mens suit retailer to make ends meet. It was a deflating part of the journey. I decided to make the final pivot in January 2018. I was going to use the technology we built to come full circle and create a DJ booking platform that used video to demonstrate the mood of the customer's event.
Still working with developers in India at this point, I realized they were never going to meet my standards. During my employment time, I began to learn how to code myself so I could communicate effectively. Again, I went to Craigslist to find a developer, and I found the perfect guy right in Hollywood. Within three months, the redesign was stable, beautiful, and for the first time, exactly what I wanted. He rebuilt the front end of the app while the backend remained in India. Around this time, I found a new backend guy on the East Coast who wasted my time so I ended up back in India with a new developer that was very persistent. This new guy checked all the boxes and delivered decent work. I had found the perfect front end, back end match.
I then began pitching investors at pitch competitions, where I ended up connected with some solid SBDC mentors in Riverside that I'm still connected with today.
I recruited a girl who became my DJ recruiter and successfully brought on 16 DJs. I began planning the Bacpak launch party for May 2018. I found a PR company that guaranteed us launch party sponsorship, B-list celebrities, and most importantly news and blog outlet attendees. I proceeded to invest $5000 into the party that would get our name out. One week before the event, the PR company ghosted us not delivering on a single promise. The launch party went on. It was actually really well done and everyone who attended gave it great praise. Though unfortunately there was no public documented evidence of it.
Fortunately, the party was noticed by a random investor walking by. We exchanged business cards and proceed to have a few meetings throughout July 2018. The investment group loved my story and the product. They positioned a $500,000 investment into Bacpak. I began moving forward on that promise, finding office space, interviewing staff and interns, and moving puzzle pieces around to execute on the marketing strategy once the check was signed. Six months later, January 2019, still no check. Funny story, the same investor invited me into his office in April 2019 and asked me to borrow $600 for an emergency – and no, I didn't give it to him.
December 2018, I met a game-changing partner who helped give Bacpak an identity. To this day he has not charged me a dime and has dedicated countless hours into helping me guide the ship towards success.
February 2019, I began to execute on the marketing strategies without the funding. One example is a weekly podcast called "From Gathering to Party" where I interview 25 event experts all within a few weeks – from networking to finding the interviewee, organizing and editing the recordings. After all that I'd been through with this business, this was the first time I hit burn out. Though I kept going.
Slowly a few customers began to transact, booking DJs for their events. A business accelerator found Bacpak and reached out to help us accelerate our growth and acquire real investors. I joined the accelerator and hit the floor running, excelling at everything the accelerator threw at me. I now had the business IQ needed to talk with real investors. I spent countless hours researching and connecting with potential investors. Bacpak today is on the Apple app store with a 5-star rating from customers and growing at a steady pace. Even though the journey is far from over and took a lot of stress to get traction, I learned and became stronger every step of the way.
Overall, has it been relatively smooth? If not, what were some of the struggles along the way?
No, it's been a very stressful road. I've been scammed and conned, I almost died a few times, I went broke, I had to humble myself and go back to a normal job a few times, people have toyed with my emotions and wasted a countless amount of my time.
All those experiences actually helped me gain a thicker skin, to where I'm now always thinking three steps ahead. The key is, I can do so effectively because of those experiences.
Please tell us about Bacpak.
Bacpak is a streamlined app that allows you to transform the special moments in your life from stale to exciting with a DJ. It now takes only five minutes (opposed to 2-5+ days) to book the perfect vetted DJ at the lowest rates.
If you had to go back in time and start over, would you have done anything differently?
Starting over is daunting to think about, but if I had to, I would focus on planning. Hitting the street and asking as many potential customers their opinion before I did anything. I believe business success is 100% luck, so I would educate myself through experiences to get prepared for the day luck decides to come my way. When your luck hits, the worse thing that could happen is not being prepared.
Pricing:
We regulate the industry standards for DJ bookings with 3 tiers.
Silver $75/hr (1-5 years vetted DJ experience)
Gold $125/hr (6-11 years vetted DJ experience)
Platinum $225/hr (12+ years vetted DJ experience)
Contact Info:
Image Credit:
Edward Bullard
Getting in touch: VoyageLA is built on recommendations from the community; it's how we uncover hidden gems, so if you know someone who deserves recognition please let us know here.