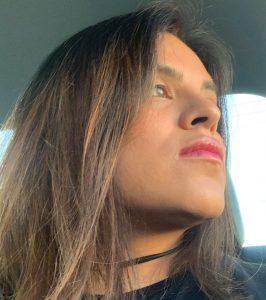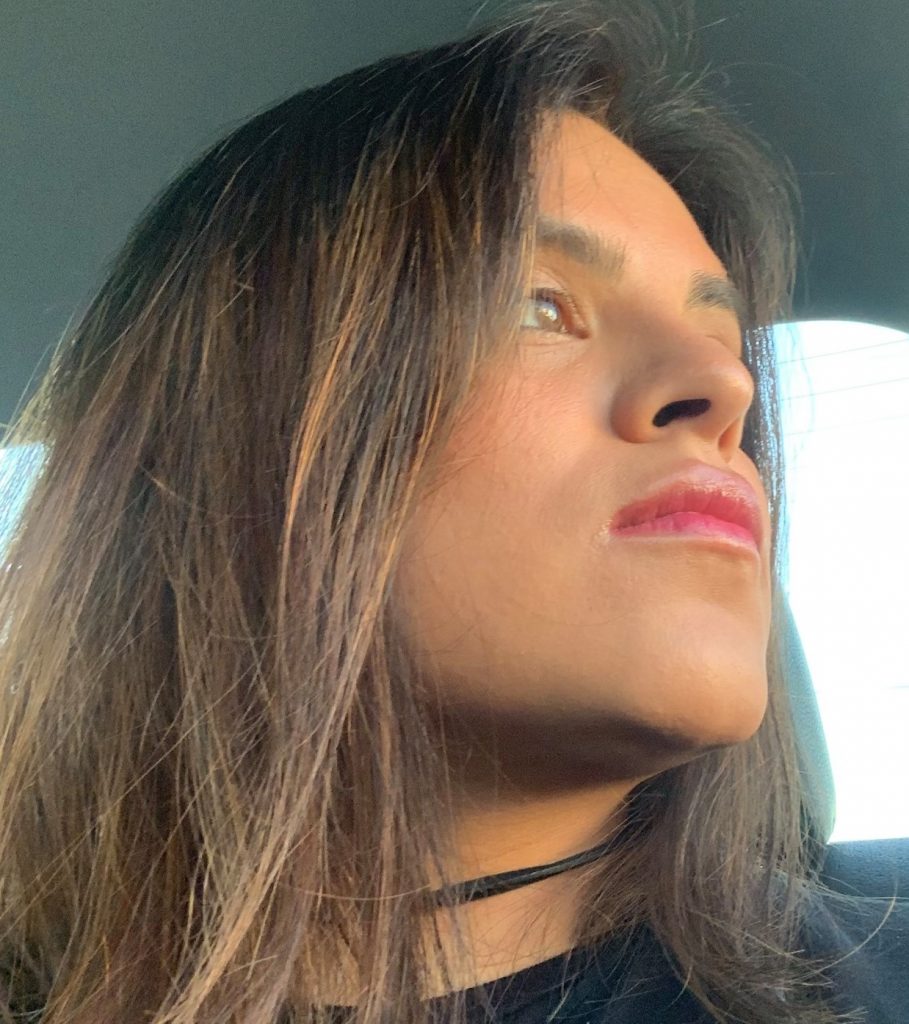 Today we'd like to introduce you to Cristina Gonzalez.
Thanks for sharing your story with us Cristina. So, let's start at the beginning and we can move on from there.
I was born in Los Angeles, CA, but grew up in El Salvador. My parents decided to move back to El Salvador in 1992 after the peace accords were signed. I spent six important years of my life in San Salvador. Though war had ended the postwar period was difficult. Given the political context in El Salvador with an ultra-conservative political party in power right after the war, poverty was exacerbated and it was difficult for families to thrive in the country. My family was forced to return to the United States, but this in itself would prove to be a challenge since we were a mixed status family. My mom and dad stayed behind, and my sisters and I came to live with family in Watts, California. Family separation is difficult, and that one moment where I had to say goodbye to my family not knowing when I would see them again constantly replays back in my head. However, I am grateful for the challenges throughout my life that have made me resilient and given me the ability to become a critical thinker and seek the truth as to why people experience such different realities based on income, birth place, and access to resources.
My parents always taught me that material things come and go. They taught me that the accumulation of things do not give you true happiness, but knowledge can open windows, doors, break down barriers, challenge a system. This is something that no one can take away from you, and it is the reason why I decided to become an educator, scholar, and student not only in the K-12 school system, but also in my community. I became more critical of the educational system while I was in high school. I went to a great school and had amazing teachers, but students were tracked by zip code. I asked myself a simple question. Why? And soon enough, I learned that different schools were tracked and funds were also distributed in that way. My classmates and I only stood a chance because we had family and teachers who worked arduously to see us not only graduate from high school, but also prepare us for college. The system was not built for us! This was one of my Aha! moments that made me realize that I wanted to challenge a system that was not just or equitable for my community.
I graduated from John Marshall High School and was accepted to University of California, San Diego where I double majored in International Studies-Political Science and Spanish Literature. I decided to major in Political Science because, at the time, I believed that politicians had the ability or the drive to make meaningful change and shift the reality of our communities locally, nationally, and internationally. The more I learned about how politics work, I realized that you cannot change an unjust and inequitable system by being part of it. There are too many interests at play and these interests are not always those of the constituents. Spanish literature opened up a whole new world for me. I learned about Latin American writers who dedicated their lives to observing the realities of colonized and marginalized communities and shared it with the world for a deeper analysis. This helped me see writing as a tool for healing and understanding.
One of my teachers in high school once told me that writing is a process and as I learned and lived, I also came to the conclusion that life is a process, not a product. As a recent college graduate, I began working in education management nonprofits where I worked with low income students in Los Angeles providing support with college and career pathways. Soon after, I began working with the Instituto de Educación Popular del Sur de California (IDEPSCA) where I learned more about popular education, which focuses on a people-guided learning approach. Though formal education gave me content, learning more about popular education motivated me to look into informal education, which many people dismiss, but where I believe true learning happens. While at IDEPSCA, I was also at the University of California, Los Angeles for graduate school. I received a Master's in Latin American Studies. I am a firm believer that it is important to learn about your roots so that you can figure out where you are going.
While at UCLA, I worked with the Labor Studies and Latin American Studies departments in the community scholars program where we learned more about the difficult challenges and trauma unaccompanied minors were experiencing when they arrived to the United States. This included their experience being imprisoned in detention centers, language barriers that affected their academic experience in the K-12 system, culture clash, and the need for support with family integration. I was fortunate to work with a group of amazing students who had been recently released from detention centers and learned about what they experienced, how that shaped their lives, and how that would determine many of the decisions they made from that point forward.
Overall, has it been relatively smooth? If not, what were some of the struggles along the way?
It has definitely not been a smooth road. There have been many challenges that have shaped who I am and have deepened my understanding of the challenges my parents have faced. I often hear that if you work hard, you will be successful. I think that this is a disservice to our community and our youth. We need to be real about the challenges and obstacles that will show up. As I was growing up, I saw my parents work extremely hard, they had several jobs, I was fortunate that my mom and dad took me with them to work. I saw how hard they worked, but also lived and struggled together as we faced challenges with housing. We lived in modified garage units turned into small apartments or in very small apartments because that's what my parents could afford. Recently, I learned that people who double up, who live in apartments that are not meant to house a large family, who spend the night in transitional spaces are considered homeless. Under that definition, my family and I could have been considered homeless back then. I didn't understand this back then. I only understood that my parents were the hardest working people I knew yet the "formula for success" didn't work. My parents and I faced structural and systemic problems, which is something that many families continue to face today. Gentrification and displacement is a real problem in Los Angeles.
In 2005, LA County Department of Public Services reported that 5,487 families were facing homelessness. In 2015, this grew to 16,726 families facing homelessness and the numbers keep soaring. From 2011 to 2019, the overall homeless population has jumped from 39,414 to 58,936 in Los Angeles County. If a child does not understand this and does not understand the context of why they are living the way they are, they can internalize it and blame themselves and their families; however, if a child understands that this is problem in the way that our government works, then they seek knowledge and look into how they can be part of a meaningful change and will not internalize it as a failure on their part or their families but rather a failure of our system, government, and politicians. My parents helped shape me into a resilient human being because they were never ashamed of our struggles, they spoke truth, and motivated me to work, learn, and bring about change with my family, friends, and community. Would I ever change this? No, my struggles make me who I am and give me the ability to be empathetic to others' lived experiences and realities.
We'd love to hear more about your work and what you are currently focused on. What else should we know?
Currently, I work in different areas: I am an educator in the K-12 system in Los Angeles, and a Transnational Community Organizer with Human Rights Alliance for Child Refugees and Families. I am also a poet, work as a freelance translator/interpreter, and am an aspiring aerialist. As an educator, I am the liaison for homeless and foster youth. I provide different services to families. I work to ensure that families understand instructional frameworks and academic goals, but my priority is socio-emotional learning with families and students. Socio-emotional learning includes, but is not limited to:
Working together to ensure that students receive culturally relevant instruction

Understanding the importance of both formal and informal education. It is important for families and students to see life experiences as valuable and as a part of their learning process.  How we respond to life events, shapes our goals and future. 

Learning about who we are as a person and how we relate to others and their experiences.

Collaborative work 

How to manage conflict at school and at home

What meaningful communication looks like and how we can utilize strategies to improve the way we interact with both adults and children

Self- regulation skills 

How to build community with one another
Members of our community suffer from different types of trauma, such as trauma from a single event, from chronic trauma which takes place for a long period of time or multiple times, from complex trauma, which comes from interpersonal experiences. In order to effectively work in education, we must be prepared to create and be part of trauma sensitive spaces as well as provide a variety of services that will support our students and families in coping and managing emotions and situations that they might relive or be exposed to. 
My work as a translator and interpreter are also very intentional in that it provides access through language and, for a brief moment, I can break down language barriers. My organizing is not disconnected from my work at the school because the families I serve face the challenges that have been intentionally created and worsened by a structural system that does not work for African American and Latinx communities. I believe in organizing locally, but also transnationally, beyond national borders. I am fortunate to be part of Human Rights Alliance for Child Refugees and Families, a grassroots organization where we approach the work with love and seek to understand the root causes of migration. We believe that people should have the freedom to migrate if they choose to, but under the current global reality, people are displaced and forced to migrate. We must hold accountable and change the systems that generate these acts of violence. In order to do so, we have to first, identify the conditions created by these systems across the globe and work in solidarity with those affected to dismantle systems that hold people hostage to a violent reality of poverty, state policing, forced migration, displacement, gender violence, foreign intervention, privatization of natural goods, poor-quality education, environmental conditions, and no access to healthcare. Transnational organizing allows us to reach beyond borders and work collaboratively and learn collectively about how people, despite different struggles, work courageously to change what political structures both in their country and outside have irresponsibly inflicted on different communities. 
As I previously mentioned, I am also a poet. I write about the trauma I have faced growing up, about the resilient people who struggled during El Salvador's civil war against social inequity, about the different experiences people face when migrating, about the political structures that have generated poverty and inequity globally, and about the hope that lives within those who refuse to submit to such structures and would rather stand up and fight for freedom to live an equitable life.
I shared that I am an aspiring aerialist because it is something that brings me peace. Sometimes sociopolitical contexts bring so much trauma. I carry secondary trauma, my own trauma of difficult challenges I lived through as a child, as an adult, and community trauma. To deal with all of this, I like to challenge myself by practicing aerial yoga. Aerial yoga gives me peace and a sense of focus and freedom that I want to experience with my community. We must learn together, struggle together, change the world together, and we can only be free once we are all free!
Any shoutouts? Who else deserves credit in this story – who has played a meaningful role?
Like I said, I am who I am because of my parents, especially my mom who is such a resilient woman, Carmen Gonzalez, and my dad, Oscar Gonzalez. My sisters who are amazing mothers and sisters, Stephanie Gonzalez and Victoria Ramirez. They experienced life the way I did and we learned from it together. My friends who are really family, they have always been supportive and understanding of the work. We all do it together and that makes our work stronger and lasting. I think that education is the most political aspect of life. Education, both informal and formal, as well as all my teachers in school and in life have played a huge role in my growth, learning and development as a critical thinker. I learned that I can't just be an academic and contemplate theory, but rather put everything I learn into practice. I am grateful to all the families, students, partners, and community organizers who allow me to learn from them and work with them every day.
Roque Dalton was a Salvadoran communist militant, writer, and poet. In one of his poems, he wrote, "My veins do not end in me, but in the unanimous blood of those who struggle for life, love, things, landscape and bread, the poetry of us all". By far, my favorite poet also deserves credit. His poetry and his love for the people have inspired me and continue to inspire the work I do.
Contact Info:
Image Credit:
IDEPSCA, Arielle Starkman, Community Photographers
Suggest a story: VoyageLA is built on recommendations from the community; it's how we uncover hidden gems, so if you or someone you know deserves recognition please let us know here.