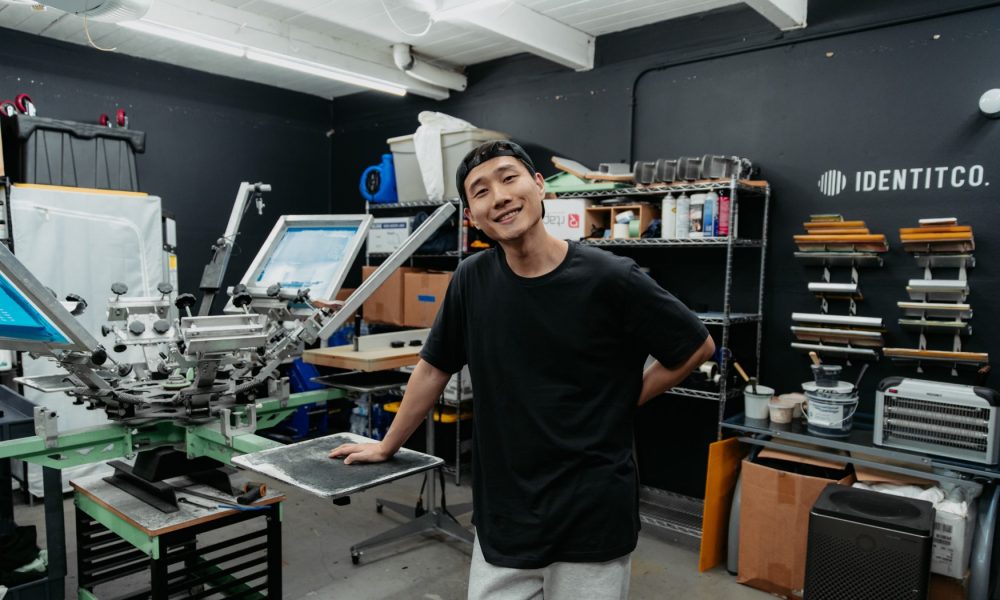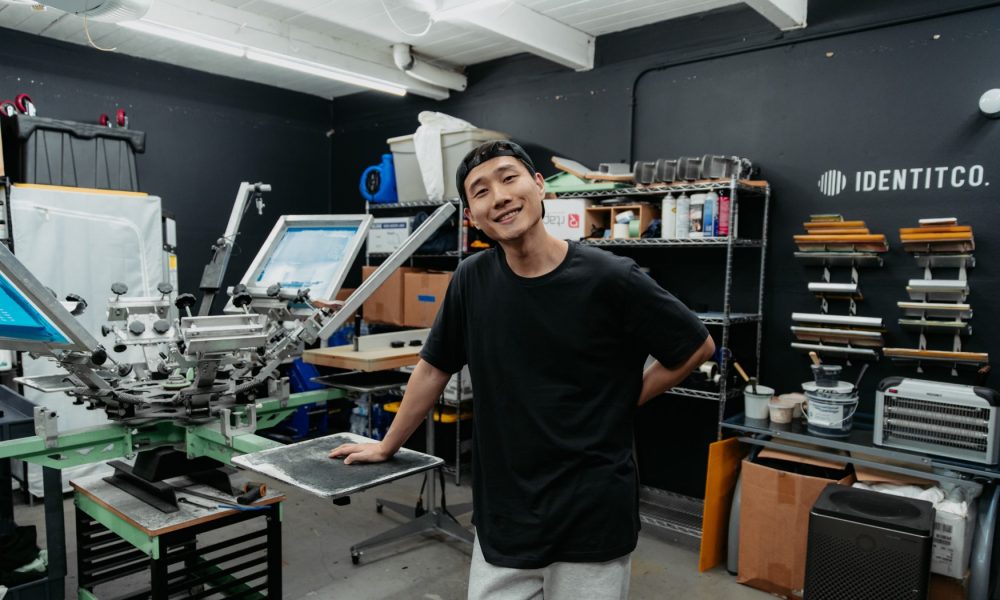 Today we'd like to introduce you to Eddie Moon.
Eddie, can you briefly walk us through your story – how you started and how you got to where you are today.
Art has been a part of my life as long as I could remember. As a child, my mom would always ask me what I wanted be when I grow up. I would always reply with the same answer every year: "I don't know". She didn't care what I wanted to become as long as I loved what I did. My parents weren't your typical Korean parents who cared about grades and wanting you to be an L.E.D (lawyer, engineer, Doctor). Instead they cared about my happiness because they understood that life is temporary and mind as well die loving life.
I did horrible in school, got held back couple times, didn't care about my 2.4 GPA and 1300 SAT score out of 2400. I never really cared about school because I believed once I find what I love, I'll be great at it. How did I know that? Because when I fell in love with a video game, I aimed to become the best at it. My resilient work ethic most likely stemmed from video games.
My mom sent me to art classes almost my whole life and eventually applied to art colleges in highschool. In 2009 I got accepted to three art colleges: Rhode Island School of Design (RISD), School of the Art Institute of Chicago (SAIC) and School of Visual Arts (SVA).
My immediate answer: Not going.
Just because you're good at something doesn't mean it should become your career.
So for two years, I worked at my uncle's restaurant as a waiter. Eventually in 2011, I did end up going to Biola University as undeclared. Why did I go to college two years later? because I kept telling my mom that I missed registration for college (when I didn't) and couldn't keep using that same lie… It's not that I hated education, I just didn't like school because it made me learn things I didn't need to know.
Now in 2012, I picked up screen printing as a hobby because I saw that there was a need for custom t-shirt printing in my community. I got all the money I had, which added up to $500 and borrowed $500 from my mom. Then, I made my first $1,000 investment in screen printing. I first printed shirts for my friends, but word eventually spread and I started building a list of clients during college.
I eventually graduated in 2015 with a BFA major in ceramics. I loved ceramic because it was so tactile and I loved working with my hands. I got real good real fast and thought I'd become some master potter one day, but after working at a small ceramic studio, I quit. I couldn't bear the thought of just sitting in front of a wheel all day. As a hobby, I'd do it any day. For the rest of my life? I'm not sure…
Screen printing was the only thing that was consistent in my life and there was one major reason why I kept doing it: It served others. Screen printing was always about helping others get what they needed. The joy that came from that is something that couldn't be matched with painting, drawing, or ceramics.
So, in the summer of 2015, I rented a small office space, moved all my equipment in there, and started my screen-printing / clothing business, Identitco. Fast forward 2020, it's the best $1000 investment I've ever made, and yes I paid my mom back 
Great, so let's dig a little deeper into the story – has it been an easy path overall and if not, what were the challenges you've had to overcome?
There were definitely struggles that I went through in the beginning stages that I will never forget. In 2015, I put a small team of artists together to start the company and we put a kickstarter out to raise $10,000. We ended up raising $20,000 which was amazing! But as a team of artists in our early twenties, none of us understood business. We didn't know anything about finance or budgeting… That $20,000 eventually got depleted within the first month and I ended up using my personal credit cards to finance supplies and equipments. The next thing you know, I turned 24 years old, I'm about $60,000 in debt including student loans, personal loans, and credit card debt. I felt like I dug a huge hole that I couldn't get out of. I didn't know how to run a business and felt like a complete failure.
One night I was sitting on the floor and for the first time in my life, the thought of suicide crossed my mind and I remember thinking, "if I just died right now… I'd be free of all of this… I wouldn't suffer anymore and I can be at peace". I immediately went to the floor and started praying. I cried uncontrollably and asked God for help. I felt like Job in the bible when he praying to God in distress. Regardless of my circumstances, I still gave thanks to God and worshiped Him. I remember keeping my head down, singing and worshipping. From then on, I decided I wouldn't give up. Couple of years later, Identitco. became a six-figure business, paid off all my debt and got married to my wife, Stella. Of course, there are still struggles and we're currently going through one because of COVID-19, but trusting God's timing has always been the foundation of our business.
Alright – so let's talk business. Tell us about Identitco – what should we know?
Started off as a Christian clothing company but eventually became known for its custom printing services. We mainly specialize in silk-screen printing t-shirts, hoodies, jackets, pretty much anything you can wear. We work with a lot of churches, schools, organizations, businesses, events and give them what they need for their occasion. As a company, I'm proud of us staying small. After learning a lot about business throughout my years, I've learned bigger is not always better; being better is better. We've been trying to improve our services, communications, and quality of production every year. We still have a long way to go, but keeping low overhead and focusing on improving is what I believe most small businesses should pay attention to. Compared to most companies:
– We're really easy to work with. We offer free consulting to make sure our clients get all the information they need before ordering.
– We can have turn around time as fast as two days.
– We keep it simple. We don't have any hidden fees. Just tell us what you need, and we'll tell you how much it'll cost.
With Christian morals, we do our best to serve our clients in a loving and professional manner.
Is there a characteristic or quality that you feel is essential to success?
The ability to adapt. Strategy will always change, but stay married to the mission and vision. It's important to stay updated with what's going around the world and adapt to human needs and behaviors. It'd be ridiculous if people still rode horses as a form of transportation.
Contact Info:
Website: eddiemoon.com
Email: es.mooon@gmail.com
Instagram: eddiemooon
Image Credit:
Stella Moon and Jed Kim
Suggest a story: VoyageLA is built on recommendations from the community; it's how we uncover hidden gems, so if you or someone you know deserves recognition please let us know here.