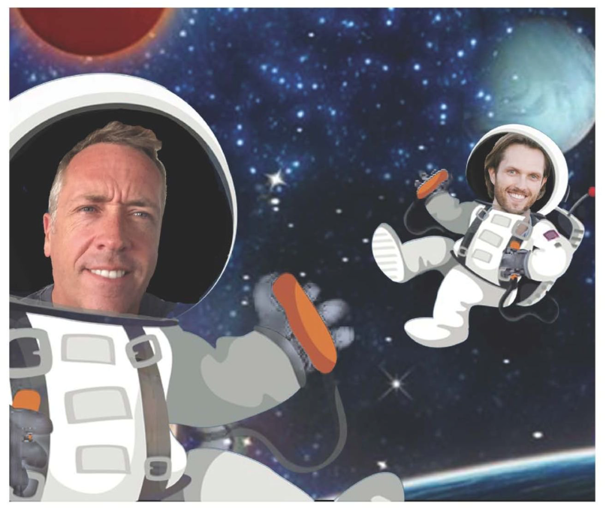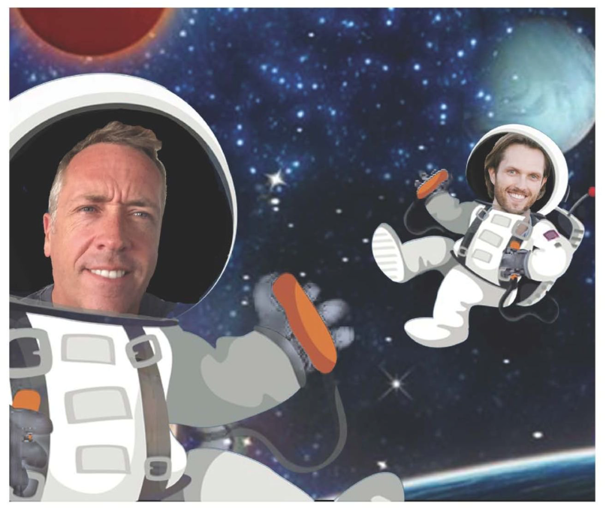 Today we'd like to introduce you to Ed Lavelle.
Ed, can you briefly walk us through your story – how you started and how you got to where you are today.
Born in Delaware, my parents raised my three siblings and me on top of their well-known, rock 'n' roll, beach bar, The Bottle & Cork. Growing up, we had the best seat in the house to watch acts like Chubby Checker, Otis Day & the Knights, The Goo-Goo Dolls, Dave Matthews Band, Hootie & the Blowfish, and countless others as they graced the stage, week after week. My very unique upbringing paved the way for a career in "showbiz."
From the age of five, I was obsessed with the idea of being a part of the storytelling process. To me, the best way "in" was as an actor. So, I took part in stage productions, starting in grade school, taking me all the way through theatrical performances in college. Upon completing undergraduate, business school at the University of Delaware, I moved to NYC where I managed a historic nightclub, The Grolier Mansion — all while setting my sights on breaking into the entertainment industry as an actor. A year later, I made my way to the West Coast, continuing my quest to be on-camera.
In an effort to meet top industry professionals, I eventually landed a job at Sony Pictures Entertainment's executive dining room. After years of meeting top directors, producers and executives, I realized the importance of creating work for myself as an actor; this is when I turned my efforts toward producing. Although I had no idea what a producer truly was, I started organizing theatrical productions in Hollywood where my friends and I could showcase our work. This led to acquaintances approaching me to produce a tv pilot for them — they were part of the writing department on FOX's MAD TV and had name talent attached. With this new, professional experience under my belt, I realized that the next step would be to get proper training if I was going to continue producing.
While still working at Sony's Rita Hayworth Dining Room, I applied to the prestigious American Film Institute (AFI) Conservatory; and with the help of Oscar-winning producer, Doug Wick, I was accepted into the program. Two years later, after winning a handful of film and scholarship awards, I graduated with a Masters degree in Producing. Through this experience, I felt more ready than ever to forge ahead as a creative producer, with my sights set on working within the world of scripted television and film.
In my experience, life sometimes tends to have a sense of humor. As an actor, I was not a fan of unscripted programming — nor was I interested in delving into the business side of the entertainment industry. Upon graduation, I saw myself as a storyteller; and I wanted to be a creative producer. Unfortunately, when I graduated from AFI, there happened to be a WGA writer's strike, and most of the available work happened to be within the "reality tv" space. The majority (if not all) of my friends were now working on unscripted tv shows — and because this business is largely about "who you know," my only "in" was working on content that I did not care for at the time. After a bit of an internal fight, I finally caved in — I had my student loans to pay, after all. I decided to get out of my own way and let life guide me to where I needed to go next.
For the past 17 years, I have worked my way up through the ranks. My first four years focused on Production Managing shows such as Big Brother, America's Next Top Model, and The Apprentice. Once I felt ready to move up the ladder, I began Line Producing for the next three years on projects for companies such as ABC, Lifetime and Telepictures. I eventually was approached to help start (and run) someone else's company — and acted as Head of Production & Development for nearly six years. During that time I oversaw all corporate and physical production needs, working with networks like Bravo, Animal Planet, Lifetime, Syfy, Nat Geo and Esquire; and notable companies such as Sony Pictures Entertainment and Scott Free Entertainment.
With all of this professional experience under my belt, I finally felt ready to start my own company. Through the years, I never lost sight of my ultimate life goal; working on scripted programming and being a part of the storytelling process has always been my passion. I continued working with different writers on tv and film project ideas so that when the time was right, I would have a stockpile of content that I could produce. Years before, Doug Wick had given me some valuable advice that I never forgot, "If you want to start your own company, be sure to work for someone else for at least five years so that you can learn the ropes on someone else's dime." By 2014, I had spent over five years working for someone else — the time was right.
With my good friend, Martin Soole, we started Beyond Reality Entertainment in early 2015. For the first couple of years, we threw as much content on the wall to "see what would stick." With the help of our agents at Gersh, we took meetings with network executives, and we pitched projects all around town.
If I have learned anything from my life and career so far, if you keep moving forward in the direction of your dreams, life will help pave the way to wherever you're meant to be next.
Overall, has it been relatively smooth? If not, what were some of the struggles along the way?
Although the road of life that I've been traveling through the years has been extremely exciting, I've definitely experienced many bumps along the way. The saying, "what doesn't kill you, makes you stronger," is very true — especially while working within the entertainment industry.
As one can imagine, the entertainment industry attracts all types of personalities. Although there are an endless number of talented, amazing professionals to be found in this business, it is important to sift through people that create difficulties. Among them are those with enormous egos that must be dealt with on a consistent basis, as they can get in the way of a project moving forward in a positive manner. It is also important to shield yourself from dishonesty that can run rampant on many levels. I have learned the importance of protecting myself (and others) along the way, always looking to work with professionals that are like-minded, consistently respectful and focused on creating a win/win strategy for all.
Alright – so let's talk business. Tell us about Beyond Reality Entertainment – what should we know?
Established in January 2015, Beyond Reality Entertainment is a multi-platform media company focused on creating high-quality scripted and unscripted programming content for small and big screens.
With over 25 years of combined industry experience, Martin and I bring creativity, professionalism and a solid work ethic to each and every project. We are always looking for big ideas that can help change and shape the way we see the world. We are the people who can bring those ideas to life, along with the help of talented team members and collaborators. We always aim to do well — exceeding even our own expectations — and we constantly strive to make our mark throughout the Universe and beyond.
Among other things, we created, sold and produced a ten-episode, scripted comedy series for TBS; we developed and created several unscripted projects, partnering with large companies (Fremantle, GRB, T Group); we self-published two of three sci-fi, adventure novels from a trilogy of books called THE CHIP.
In the coming year, we are releasing the third book in the CHIP series, and developing a number of new scripted, television series and movies.
Any shoutouts? Who else deserves credit in this story – who has played a meaningful role?
Personally, I give major credit to my parents, Jim and Linda, for helping me get to this point in my life. Without their grounding, positive influence, I don't believe I would have been confident enough to take the risks necessary to move away from home and follow my dreams.
Contact Info:
Getting in touch: VoyageLA is built on recommendations from the community; it's how we uncover hidden gems, so if you know someone who deserves recognition please let us know here.