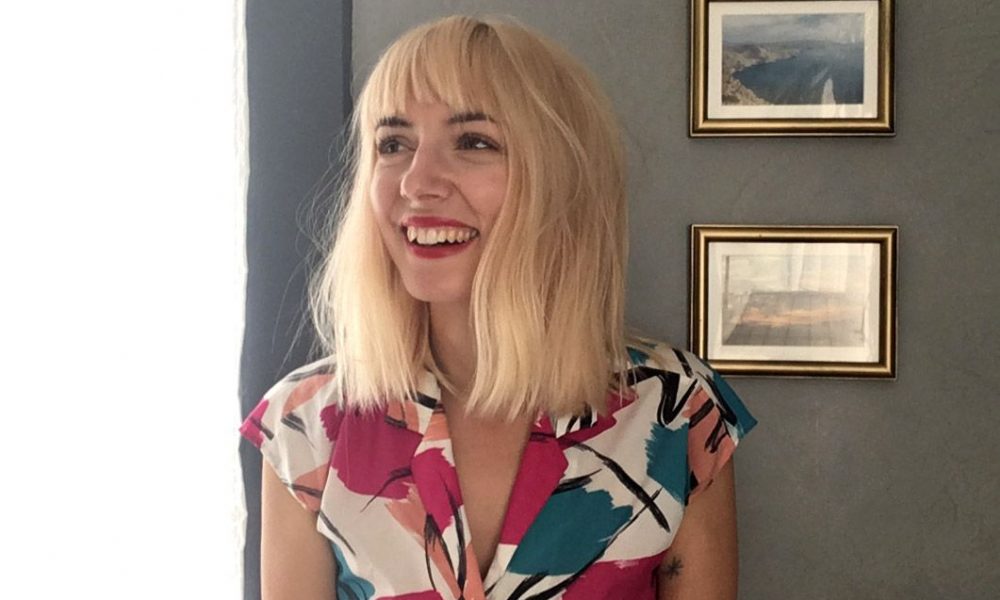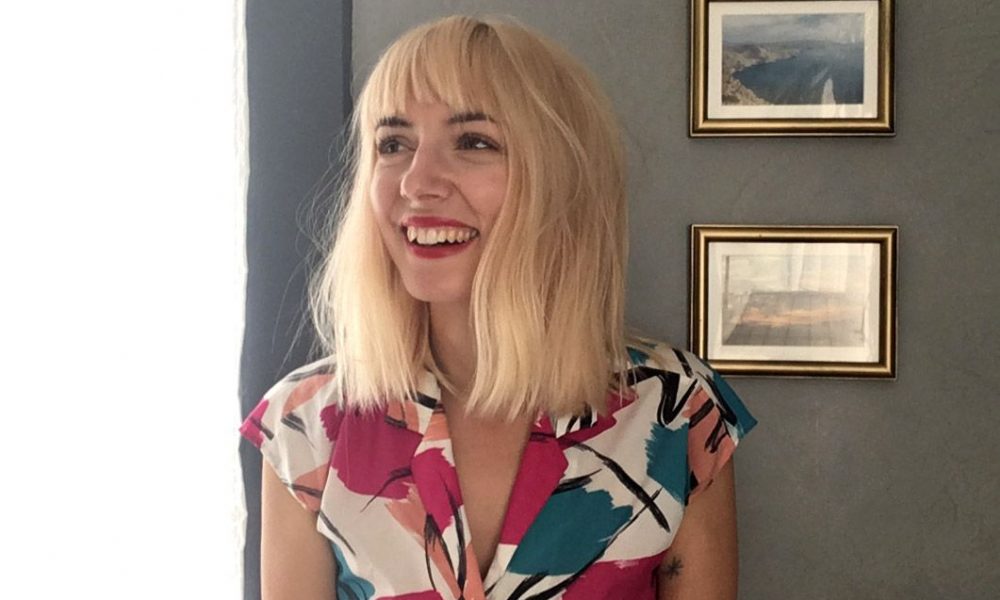 Today we'd like to introduce you to Jessica Owen.
Jessica, please share your story with us. How did you get to where you are today?
I've been drawing since before I could talk. By drawing, I mean scribbling all over every page of single Dr. Seuss book in my house when my mom wasn't looking. Drawing and painting was all I wanted to do growing up. When I was seven or eight, my stepmom gave me some scraps of fabric and some needles and thread from a project she was working on, and I started trying to sew dresses for my dolls. They were frayed and fell apart a lot, but I fell in love with trying to make clothes, too. I've always liked making things more than I've liked anything else. I went to school for illustration for a year in San Francisco but dropped out because I couldn't afford it, and when I ended up back home in LA, I took a job as a receptionist at a costume and lingerie shop here. The owner liked that I would draw all day when it wasn't busy, and he asked me if I wanted to design hats and accessories for the shop. I was so excited about that, and I did it for a few years until he took a chance and promoted me to costume designer. I had been used to sewing clothes for myself, but I didn't know very much about pattern drafting or grading, so I learned a lot on the job. I got to design costumes for a lot of interesting people there. I stayed with that company for eight years, and I just quit last spring to freelance full time. I had been taking freelance illustration and costuming jobs on the side for the last few years, so the transition was pretty smooth, even though it was a scary leap for me. I love the variety of jobs I get to do now, ranging from oil paintings as props on tv shows to elaborate costumes for stage shows to art for album covers. Over the summer, freelance was slow, so I designed a line of swimwear that I sell online, too. It's been great changing gears so often. It keeps my job fresh from day to day. And I absolutely love being my own boss.
Has it been a smooth road?
I think I have been very lucky in my life. I feel very fortunate to have had the chances to get to where I am, but it hasn't always been easy. I think because I have so many different interests, I've always found it difficult to focus on one, and do it well. I get very indecisive and lost, feeling pulled in every direction and not knowing where to go. The whole time I worked as a costume designer, I wasn't really sure that's what I wanted to do. I was wishing I had more time to pursue painting and illustration. And though I learned a lot at the costume company, I wasn't paid very much so I was always broke, which made it hard to feel stable enough to change courses. I was taking classes full time at a community college on nights and on weekends to try to figure out what I wanted to do. I also play music, so at that time, I was juggling band practice and shows as well. Balancing all of it made me feel a little crazy. I've spent a lot of my life feeling very unsure and very broke. Just this year, I'm realizing that I can handle more variety in work that I like by being my own boss. I might still need to find more focus, but I really like where I am right now, that I work for myself and can make room in my schedule for all my pursuits.
Do you feel luck has played a role in your life?
I have mixed feelings about luck. To me, when cool opportunities come your way out of the blue, they feel very lucky, but I think it takes a certain mindset to view them that way. Lucky coincidences are everywhere if you are always looking for them. There may always be someone more qualified than you for a job, but if someone needs something done and you jump at the opportunity regardless of whether you're certain that you're capable of doing that job, I think you always surprise yourself. It's those jobs I've taken that I've felt wildly unsure yet determined to do well that I am the most proud of accomplishing and that build skills to help you go forward in future jobs. I think it helps to be a persistent optimist. Even when things happen that you can perceive as unlucky, there are ways to find the good in them. Good things lost can be chances to start fresh, look in new directions, and reassess what's really important to you.
Is there a characteristic or quality that you feel is essential to success?
I think that same kind of optimism that makes me feel lucky. Taking chances on new things even though they're scary and trying to see the best in what the outcome might be. Well, and just spending a lot of time alone obsessively working on projects. I guess taking chances is how I've gotten the jobs I'm most proud of, but I wouldn't feel capable of accomplishing any of those projects if I hadn't spent so much of my life in my room painting or sewing or learning new crafts. I think I go into a weird trance when I have a project in front of me and it's all I want to do until I'm done. I would probably do that all the time even if no one was paying me for it, so really I'm lucky to have clients who support my craft hermit behavior.
What do you love about our city and what do you dislike?
So many things I like about LA. I love how many creative jobs there are to be done here. I love the community of artists and musicians who support each other and work together. I love that I can just as easily go to the mountains as the ocean, that there are a million things to do in the city but that nature is never very far away. I love the cheesy palm tree sunsets and the mixture of so many cultures in one place. I'm so happy I live here. Of course, there's the smog, the traffic, and the magnet for self-obsessed attention seekers that is Hollywood, but the cool stuff overpowers the obnoxious.
Contact Info:

Image Credit:
1. Kim Kardashian – Photo by Dave Kotinsky/Getty Images
2. Tenacious D: Kathy Flynn
3. Cat portrait commission for Lauren Matesic
4. Album Sleeve Art Portrait for Feels, released by Castle Face Records
5. Peach Kelli Pop US Tour Poster, 2015
6. Documentary Now screen cap posted by IFC (Grey Gardens episode, Season 1)
7. Space Brains swimsuit for sale on witchsy.com
8. Handpainted custom jacket for Jack Black performance at Festival Supreme, 2015