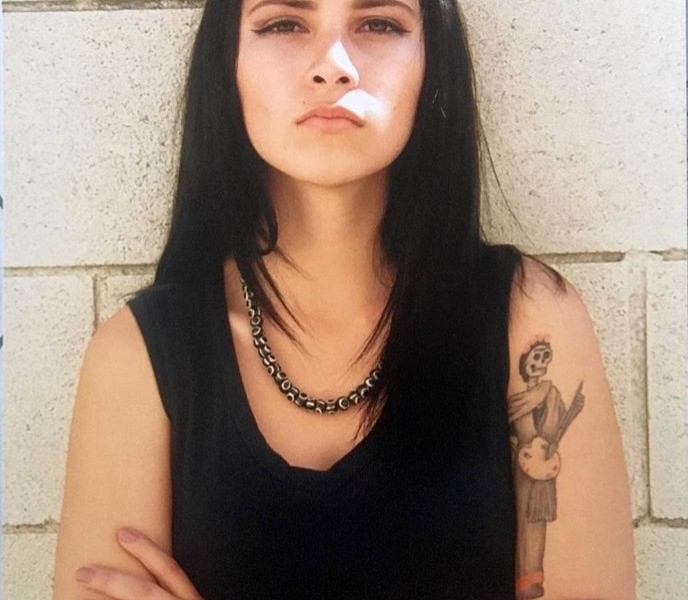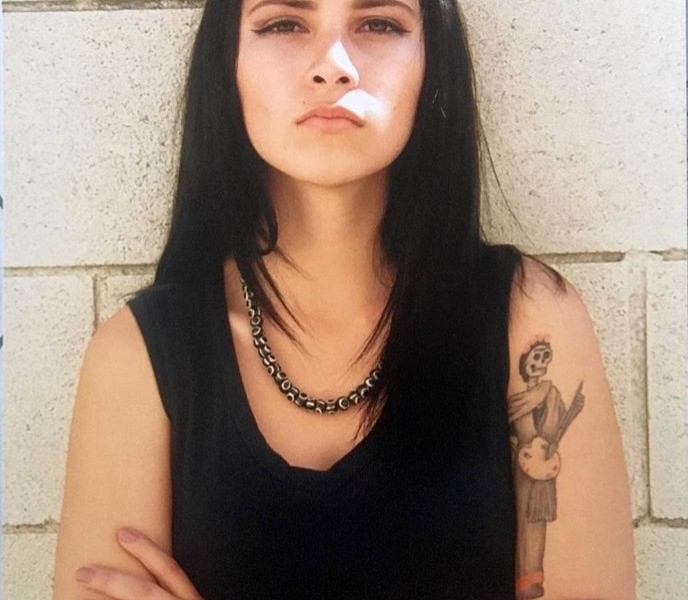 Today we'd like to introduce you to Michy Ramirez.
Michy, please share your story with us. How did you get to where you are today?
Growing up, I always saw the world different. Maybe it had to do with the fact that I was born and raised in the ghetto of Los Angeles. To the people sleeping under a freeway bridge, your local paletero man, or even how the sun went to sleep alongside the Downtown LA buildings. There was not anything that wasn't beautiful to me. Living in such a city, what stood out to me was the diversity. The unity in diversity is what brought me to be a photographer. We see people who have long black hair as well as people who have pink and short hair. Yet at the end of the day, we are all just humans who cry and laugh the same. I dedicate myself and my work to bring out the inner emotions we share as human beings. I take pride in being a female photographer. The word "female" automatically sets so many standards as well as stereotypes. Females may seem weak to some but I love going to a political event or a protest and capturing some photos as well as going to a backyard show that is down the block from where I live. I get to physically push and budge my way, competing with other photographers, just to capture the right photograph and I will push and budge as much as the guy next to me. I owe my success to my beautiful city of angels. There isn't a day where the place I call home inspires me to capture the beauty that still remains deep down in the streets of LA.
Has it been a smooth road?
It has been for the most part a nice experience. There is always going to be times where you want to capture something that is right in front of you and bam! You either have no more film or all your memory cards are full. At the end of the day, it does not matter if you had time to take the actual photographs so you can have in your hands. As long as you experienced what you wanted to and get the message across to the world, whether that be in photographs, poetry, painting, etc., you will feel much more glad.
What are your plans for the future?
I look forward to growing and experiencing. A lot of folks answer the question about "future plans" with a certain career in mind. Although that is great! we must not forget about who we are and when we are. The best future plan that I am looking forward to is to just grow in experience, not only in photography but in life, and share knowledge throughout my community.
Let's explore some of the challenges you've faced along the way. What was the most difficult part of your career so far?
In being female there is a lot of stereotypes as well as roles that society thinks you should fit into. Being a photographer not only was I challenged to be good at what I do but also I felt as if I had to push all the boundaries and gender roles out of sight in order to be successful in my art. I manage to get through it with results. Females are expected to me "feminine". It was always a thought in someone's mind that my photographs relied on pretty things like weddings, or fashion. But that wasn't the case. I would get a sudden reaction in shock when someone saw that my photographs focused on a more dark side of art. Ultimately I knew that this is what I loved and this is what I wanted to do. We need to remember to do things for ourselves because it makes us happy. And if that means beating and kicking a few stereotypes out of the way, then so be it!
What about "Wow-moments" – any moments that stick out? Any moments when you felt like you had made it?
In high school, I had an instructor who always believed in me. I once told her I wasn't happy with an assignment she had given me because it wasn't "me" enough. Instead of getting upset, as I think most teachers would have if you tossed their ideas down, she looked me in the eye and said to never settle for less. She was glad I had said something about the assignment and advised me to come up with something new all on my own. So this photograph that I had taken of an indigenous couple and their son was the final assignment I had turned in. She ended up liking the image so much she decided to put it in a contest. As to much surprise, it won first place! This is when I realized that in order to be happy and fulfilled with my work I must always stay true to not only myself but to the environment which made me who I am.
Contact Info:
Email: mramirez1319@yahoo.com
Instagram: _miichyy