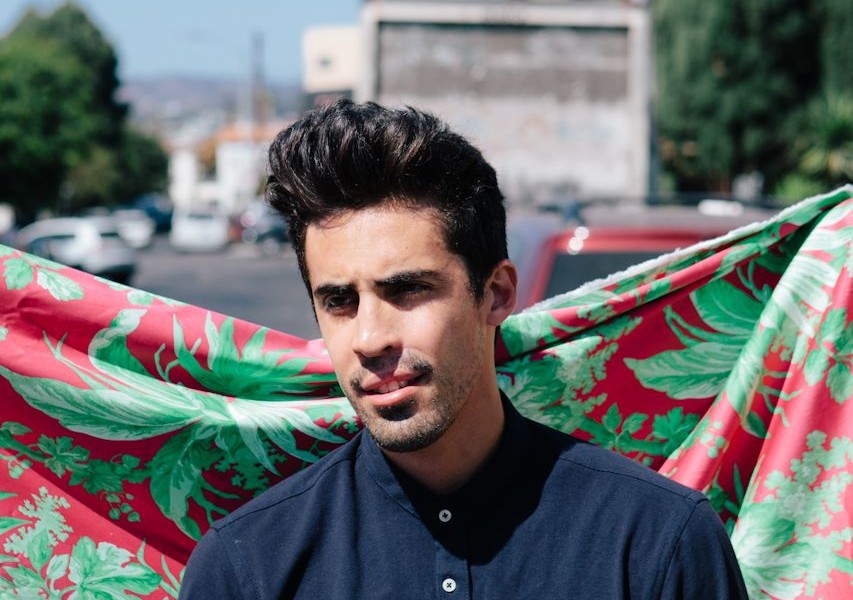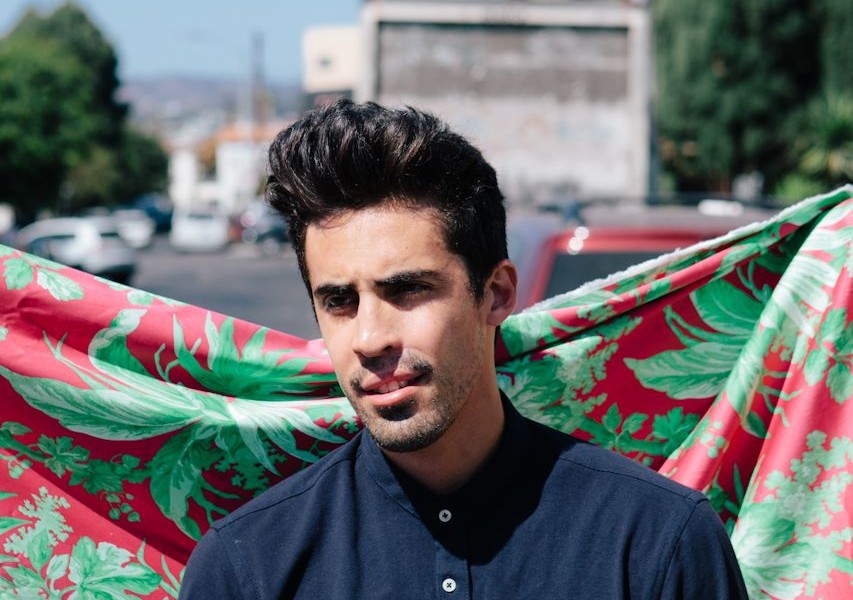 Today we'd like to introduce you to Gabriel Mendoza Weiss.
Gabriel, please share your story with us. How did you get to where you are today?
I grew up in a military family. My father was a Colonel in US Air Force. We'd travel around the country to different military bases every two years. Never having a true hometown has been something that's influenced my work in many ways. I studied filmmaking at a small private school called Xavier University in Cincinnati, Ohio. Upon graduation, I moved out to LA to pursue shooting and directing shorts and music videos. On weekends, I would shoot photos of my friends roaming the streets of LA. There's so many ways to approach depicting Los Angeles and I felt like I captured some piece of LA that isn't always shown. I would grab my camera, ask a clothing company for a piece of their clothes, find a friend to wear the outfit, then run around town. That exploring took me to the middle of the Mojave desert at the Trona Pinnacles, back alleys of streets in DTLA, carnivals in MacArthur Park, and eccentric cottages tucked away near Crenshaw Blvd. Once the photography picked up steam I ended up committing to that full time.
I presently split my time as a freelance creative portrait photographer, shooting & editing video, and photo assisting a fashion photographer. I've always been influenced by the strange life depictions created by artists like David Lynch, Alex Prager, and Gregory Crewdson. I also like to balance that out by studying high fashion campaigns by the likes of Rag & Bone and Gucci. I approach all my photos with those sensibilities of dreamlike awe meets the precision of high fashion. I believe those two worlds can oddly exist together. In the coming year, I plan on starting work on my first gallery/installation.
Has it been a smooth road?
The biggest struggle as a young photographer is doing a large amount of free work in order to build your portfolio. Anytime I get a paycheck I put it right back into my work. I'll use that money to go out to the fabric store to buy backdrops, purchase camera equipment, or to buy wardrobes at the Goodwill for my subjects to wear. The other obstacle is Los Angeles being a very saturated market for photographers. That being said, the best advice I had been given was to shoot the way you shoot. Never comprise your shooting style. The worst thing you can do is give up for voice in order to try and do what's hot right now or what's selling. Take risks for a little bit and the pay off is just that much greater.
What moment in your career do you look back most fondly on?
The proudest moment in my career has to be shooting and directing a music video for a Nashville/NYC based band called Bent Denim. This was a defining moment in my career because it took a lot of organization, building a production crew, and getting people to trust in my vision. It was also really nice to have my brother on board as a producer for the project. He was able to negotiate with the location manager and nail down the famed Pink Motel as one of our main locations for the music video. We only had two hours allotted for the location and had to shoot the bulk of the video within that time. We ended up wrapping just in time and the video turned out looking just as magical as I had dreamed. It's times like those moments of having to get creative with low budgets, building your own resources and putting together an all star team that really put you to the test. American author Charles Bukowski said it best, "what matters most is how well you walk through the fire."
Were there moments when you had to struggle?
Struggling is something everybody goes through. In Los Angeles as a young photographer you face small hurdles everyday. These can either eat you up inside or make you a stronger person. On a daily basis, I'm confronted with how to approach the art. As a young photographer, I hardly ever turn any gig down. It's a must in order to survive and it happens to be good grounds for networking. As much as I would love to be shooting the Spring/Summer 17 lookbook for Saint Laurent, I know it initially takes a hundred small gigs in order to reach the major leagues.
Is our city a good place to do what you do?
I've been living in Los Angeles for about two years. It's been one of the most promising decisions I've made. This city has so much to offer. There's plenty of outlets that will help you grow. When I first came out I picked up part times jobs and internships, Those became value resources for me as I was able to interact and come across all kinds of people that pointed me in the right direction for photography. Los Angeles has been a huge reason why I'm where I am today in my career.
Contact Info: