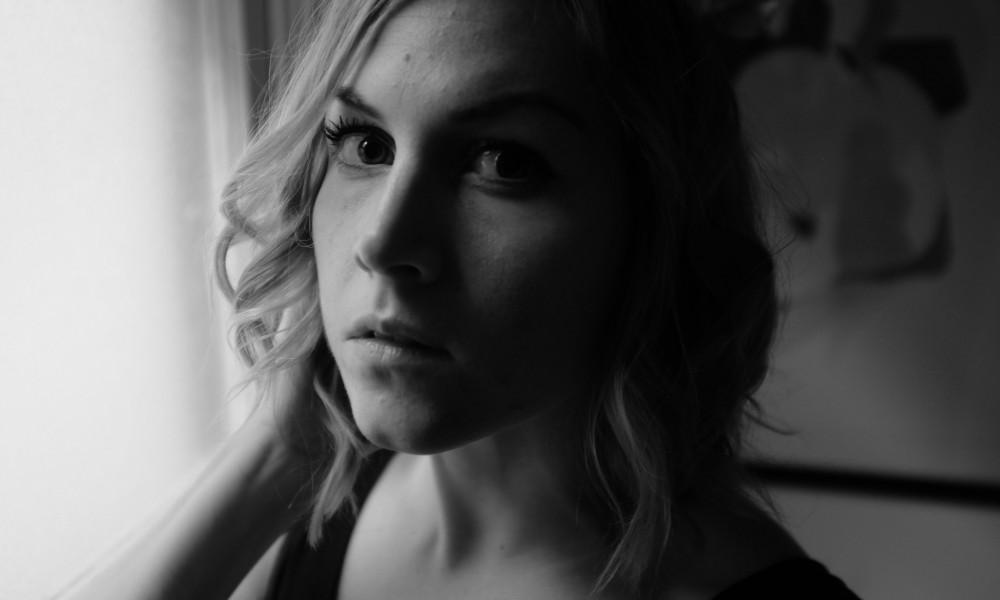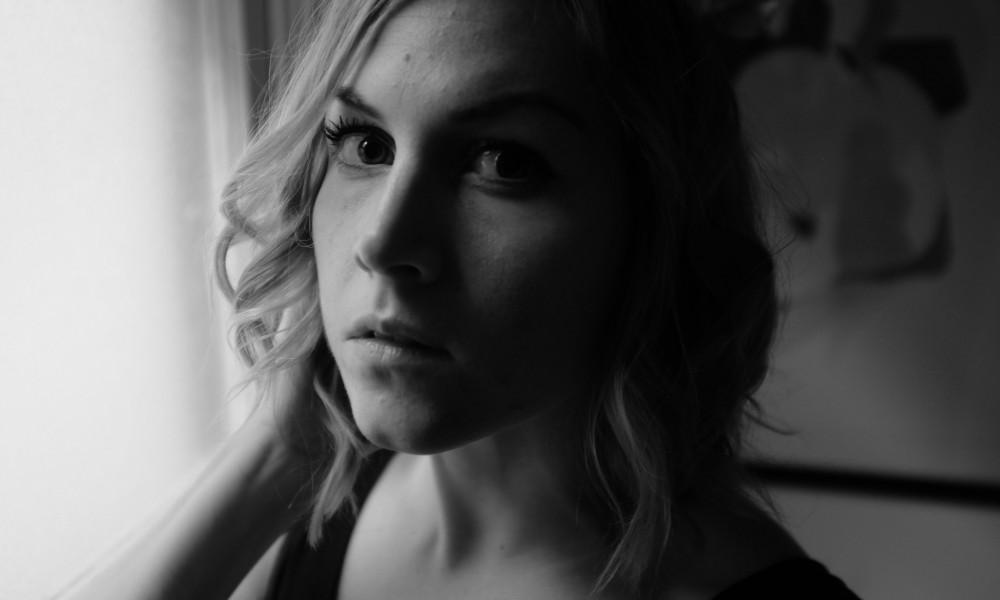 Today we'd like to introduce you to Geneva Cegelis.
Geneva, please share your story with us. How did you get to where you are today?
Growing up, I remember 2 things about my mother: her hands were always wet from the kitchen, and she was always taking photographs. My mother worked as a medical photographer and a freelancer but she left work when my brother was born and worked as a stay at home mom, so I only heard stories about her life as a full-time photographer. But during my childhood, she took a lot of photographs of us kids and during our travels. But I loved hearing her stories about photographing experimental surgeries and burn victims and one time, dropping lens caps into a patient in the O.R. So photography was always a part of my family's history and was this fascinating and oddly glamorous profession to me growing up. When I was about 14 I wanted to learn how to use her old Nikon FE2 film camera – but it wasn't long before I broke the winding mechanism trying to load some film and that was the end of that. I didn't really discover an interest in photography for myself until I was a teenager.
I was obsessed with foreign places for as long as I can remember. I remember having this atlas at a very young age and practically memorizing it. My family invested in experiences over material objects, so I was fortunate enough to travel a lot during my childhood. Our family TV was decades old, but I got to spend holidays in places like Buenos Aires. And, my family moved a lot. by the time I was in 6th grade I had lived in 5 different states. So because of those experiences I became fascinated by other places and cultures, and also acutely sensitive and aware of my surroundings.
I first remember experimenting with photography on vacation with my family in Barcelona when I was about 17. Everything was completely foreign and interesting. It was all so much to take in at once, so I just started discreetly taking photos as we were walking around the city of other people and discovering later through the photographs what my surroundings were.
I continued photographing into college when I was attending art school in Boston studying graphic design. I was just documenting my life, my friends and my family and the city, but I didn't really know how to make sense of it or what to call it. I studied abroad twice and photographed a lot during those periods as well. It was not until I graduated college and moved to LA that I understood that the kind of photos I took fit into an actual genre called street photography. (I think most street photographers fall into the genre unintentionally.) It was a way for me to become acquainted with this new and strange city and try to make sense of it.
It's only been recently that I have begun to consider myself an artist. Before I always thought of myself as a documenter. My aesthetic is very true to real life and I do very minimal post processing and editing. over-editing always felt fake to me. I want my work to stand out because my images are conceptually and compositionally strong, not because I'm good at polishing turds. I try to present what I see in its purest form. I think that my work is an expose on society and culture – sometimes specific to a particular place, and other times in a broader sense. I continued to shoot street photography here and discovered that it was really a meditative and introspective process for me, something I would do alone for hours without interacting much with anyone. I have always loved how it helps me to slow down and really notice my surroundings. It's amazing what you see when you're actually paying attention. I used to think that I was able to capture these incredible incidents because I was just carrying my camera but no, these things are happening all around us and we are just too distracted to take notice of something as beautiful and simple as a ray of light across a man's head. Anyway, I realized that I was creating work in a very reactive way because I was simply reacting to whatever was in front of me. Hence my self-identifying as a documenter, not a creator. I didn't feel like I was able to express any specific ideas through street photography. So I started to force myself to think like an artist which led me to make very intentional connections between my photography work and the ideas I have about life and culture and society. I thought, "what would it look like if I took my ideas about the world we live in that I express to my friends and family, and express them through photography?" and from that, the Women in Real Life project was born.
I work incredibly intuitively – I just go with what feels right and try not to overthink decisions. and when I look back over my work, I can see that there is sort of this seriousness and sense of isolation to my work. And it's not because I am doing that intentionally. but I just don't overthink the way I want to portray something – the way I frame and compose, the expressions I capture, the color editing, the shadows, all of that. But in this weird way, I think my work is a truly accurate reflection of who I am as a person. Contemplative and introspective, intense and authentic with a little dose of wit here and there.
Has it been a smooth road?
Discovering my own voice in photography (which is an evolving process always), and trying to connect the dots not just within my different photographic interests (streets, travel, documentary conceptual portraiture, etc) but within my life as a whole. I believe we are holistic beings and every part of who we are is connected in some form. I am drawn to what I am drawn to because of the life experiences that have shaped me. Because I work so intuitively, I would create work but not always understand why I would be interested in one genre or way of working over another. I realized that to have a strong voice in photography, your voice has to be clear and focused. Understanding why I felt so drawn to certain genres of photography and unpacking that has helped me to refine my focus and vision for what I want to communicate to the world. I also think early on in an artists' career there is expected to be exploration and the work will be sort of all over the place. You won't ever really know what you like to make until you make things that you don't like.
Some friends of mine created Emo Night LA and hired me to photograph one of their first events. At that point, I was pretty much accepting any opportunity to shoot professionally just to gain experience. The photos were okay, not great, just okay. They didn't hire me again and for a while, I was embarrassed about it. But, nightlife photography just isn't my thing and that's cool. And now they have this really talented nightlife photographer Gil Riego who has been shooting for them ever since. So, owning where I thrive and not getting down on myself for what I don't excel at, or feeling like I'm only going to "make it" if I improve in these other areas of photography that frankly don't interest me.
My friend Elaine Torres is a brilliant photographer and her work is a unique blend of editorial and fine art focusing mostly on portraiture and lifestyle. And I have so much respect for her because she has such an incredible imagination. She envisions these setups for her shoots and brings them to life with these wild colors and makeup and backdrops and using gels in these really creative ways. And that is just totally opposite of how I work and how I create and I was envious of her work. But one day she told me that she has so much respect for me as a street photographer that I have the courage to go out there and interact with strangers with no control over my shooting environment. I always felt like I didn't have a strong imagination and because of that, for a long time, I told myself that I'm not creative. But I'm observant and have a good understanding of aesthetics. I don't see things in my imagination, I see what's in front of me in a different way than most people. Creativity isn't synonymous with imagination. It's being able to work with what you have and create something interesting.
What has been the proudest moment of your career so far?
I'm early in my career so I don't have an arsenal of proud moments yet. But I did my first "casting call" recently for Women in Real Life (which is a very conceptual project using non-traditional models) and the response blew me away. I had almost 50 women volunteer to model for me. I was asking people to be vulnerable and I was not expecting many people to be willing to do that, especially for a stranger's project. The response showed me that people really resonated with this idea and encouraged me to push forward with a project I was afraid to pursue.
Every story has ups and downs. What were some of the downs others might not be aware of?
I'm always struggling. I'm not yet able to work full-time as a photographer, which is my goal. So yeah, every day is a struggle to try to make that happen.
What's your outlook for the industry in our city?
Like so many people, I have a love/hate relationship with Los Angeles. The diversity, depth, richness of our culture and landscape is truly unparalleled. Where else in the world do you have access to practically every major ethnic community and be able to snowboard and surf in the same day? This is my favorite part of LA. Artistically, there's so much material in our city to work with, and our city is always changing. As an artist whose subject matter is often found in the streets, this makes my work easier. And of course, the millions of other creatives here to collaborate with is both a blessing and a curse of living in a creative hub. There's so much competition! Most artists have a side hustle to pay the bills, sure, but even here, that feels harder than other places. I'll just say that I never had to submit a headshot with my resume when I was waiting tables in Ohio. (rolls eyes) But that's just part of the territory, I guess. You have all of these beautiful actors and industry people who are trying to make it, and they need a side hustle, too.
Improve? I'd love to see more subsidies for artists here, like in Germany.
Contact Info:
Website: genevacegelis.com
Phone: 480-307-0798
Email: genevacegelisphoto@gmail.com
Instagram: genevacegelisphoto
Facebook: Geneva Cegelis