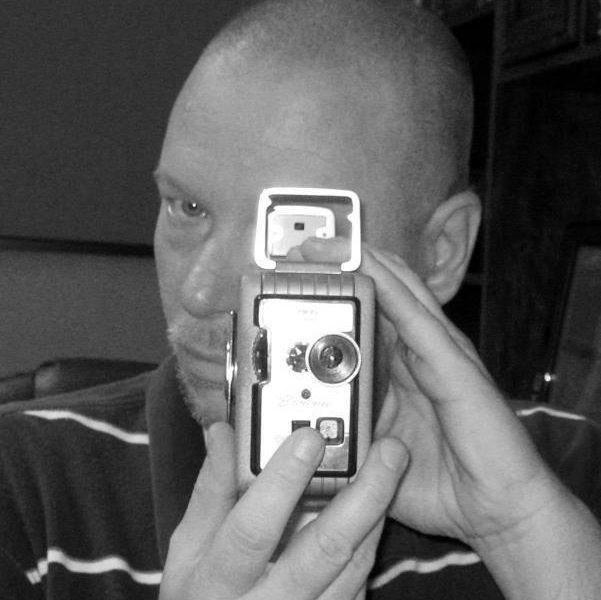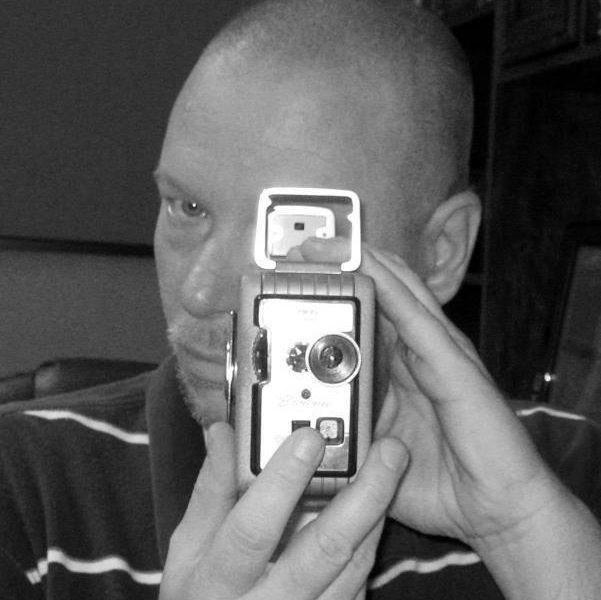 Today we'd like to introduce you to Dustin Bergmann.
So, before we jump into specific questions about the business, why don't you give us some details about you and your story.
As "crazy" as this sounds, pardon the pun, my story begins with Superman. The first film I ever saw was Superman The Movie. I was eight (8) years old, and by the end of the film, I did indeed believe that a man could fly. From that moment, I knew that I wanted to be involved in the film and entertainment industry. I continued to watch as many films and television shows as I could. Whenever I had the chance, I acted in school plays.
In 1995, while attending college, I auditioned for my first film role and was cast as Jasper in the short film, "My Uncle Sidney". It was there that my career began. In addition to performing in the film, I also served as Key Grip on the production crew. While working on that film, I was lucky enough to meet some incredibly talented people who were passionate about what they did and could see that I was eager to learn as much as I could. They allowed me to shadow them, and I asked as many questions as I could. I was able to get a lot of hands-on experience while working on that film. An experience I will forever be grateful for.
That film led to my first job opportunity with a production company, FilmArts. It was there that I started to learn the business side of the industry as a producer. The company was short-lived, but my time there, and the experiences learned were invaluable.
Over the next few years, I worked on numerous indie projects and student films, working my way up, serving in several Above-The-Line and Below-The Line positions, including Key Grip, Gaffer, Associate Producer, Producer, and Director. I also quickly learned that the industry I loved was not always the most stable, as work could be very sporadic. After the birth of my daughter, I knew a more stable income was a must. I also knew that I could not give up doing what I loved, so I found a way to have both. I took a job at a local television station. During that time, I served in several capacities, as a News Producer, photojournalist, and Audio Engineer. I continued to take as many freelance opportunities in film as I could.
I enjoyed the work I was doing, but I knew in my heart that I wanted to get back into the industry I loved, and do it in a big way, with my own production company. I loved every minute of working on all the projects I had the opportunity to be a part of, but I also knew that I had my own stories to tell, and thus, my career as a business owner began.
Overall, has it been relatively smooth? If not, what were some of the struggles along the way?
The old saying goes, "Nothing worth having comes easy." That is especially true in the entertainment industry. The road to Crazy Ant Media's success has been anything but smooth. For things to really work, you need a solid team that shares your passion, your drive, your commitment. You also need a solid support system. People who believe in you and encourage you. Early on, these would be my biggest obstacles.
I cannot tell you how many times I heard, "Get a real job!" I did not have people around me who believed in me and what I was trying to do. That wasn't just outside the business, but also within. The first couple of attempts at bringing a group of people together to make films, television shows, etc., failed. They were all extremely talented individuals who were great at what they did, but the shared vision was just not there. The shared passion was not there. When the first company folded, I heard those dreaded words once again, "Get a real job!" Usually followed up with, "You tried and it failed. It's just not meant to be."
To be honest, the path of my life has been filled with obstacles and challenges. I lost my father from a heart attack when I was eight (8) years old. He was just thirty-two (32). My mother, now raising three (3) children on her own, at times, struggled. I then lost my brother from a heart attack when he was just nineteen years old (19). I have suffered two (2) heart attacks, the first coming when I was just thirty-five (35) years old.
After the health issues, and the early failures, you begin to believe that maybe the doubters are right, it's just not meant to be. It's just not possible. I settled in and began to think my opportunity had passed me by. In life though, successful people know, it's not about how many times you get knocked down, it's about how many times you get back up!
I was reminded of that when someone I didn't even know, but someone who inspired me daily, with their positive outlook and approach to life, took the time out their busy day, to meet with me, and converse over a cup of coffee. That conversation and that act of kindness reminded me that failures and struggles are necessary for success, and anything is possible!! That day, I knew that I had to keep chasing my passion and pursuing my dreams.
Crazy Ant Media – what should we know? What do you guys do best? What sets you apart from the competition?
Crazy Ant Media was actually started in Biloxi, Mississippi. Not exactly a mecca of film industry activity, but it's where I was, and I was determined. Learning from past failures, I knew that in order to succeed I had to align myself with like-minded individuals who shared the vision, the passion, and the dream, and were willing to put in the work to make it happen. Our company has that team in place. Logan Austin and Tavia Marinovich are, like myself, visionaries. They are passionate and determined and work tirelessly to achieve the company's goals.
Crazy Ant Media is comprised of a group of creators whose goals and motivation are not driven by that of fame and fortune, but by that of entertaining, informing, and making people think, and by doing so with compelling storytelling and imagery. Our mission aims to produce relevant, cutting edge entertainment through a BOLD, UNORTHODOX, OUTSIDE OF THE BOX approach.
Part of that unorthodox approach was to start a podcast. A podcast that would be used to get our name out to the public. A podcast that would allow people to know who we are and what we are trying to do. The first episode of the Inside The Crazy Ant Farm podcast aired on January 25th, 2018. It was a 30-minute show that introduced our team. The podcast quickly developed to an hour format, introducing segments that included the latest industry news and box office predictions. The show found an audience and took off quickly, adding more segments including celebrity guest interviews. Our podcast helped us to establish much-needed connections in the industry. Connections necessary for a small independent production company from South Mississippi, to realize their goals of making films and television programs.
With that success and the help and support of the many amazingly talented people we've met through that podcast, we were able to make the big move to Hollywood. We are now living our dream in the "City of Angels", the mecca of the entertainment world, and have numerous projects in various stages of development, including a feature film, two television series', one live action, one animated, and a web series!! And we're just getting started!!
I think what sets Crazy Ant Media apart, is our desire to reach out, support, and work with individuals in all stages of their career. From those trying to break into the industry, to those just getting started, to those who have had long successful, award-winning careers. For us, it's all about sharing what we've learned, and helping others achieve their dreams, the same way we were fortunate enough to have people do for us.
What is "success" or "successful" for you?
My definition of success is simple. Success is being able to do what you love, with the people you love, in the place that you love. Plain and simple. To me, if you can do that, you are indeed a success. It's not about awards, wealth, or fame. It's about telling your stories and entertaining people. Most of all, it's about inspiring people. If hearing my story can inspire even just one person to not give up, to chase their dreams, then it is all worth it for me.
Contact Info:
Suggest a story: VoyageLA is built on recommendations from the community; it's how we uncover hidden gems, so if you or someone you know deserves recognition please let us know here.