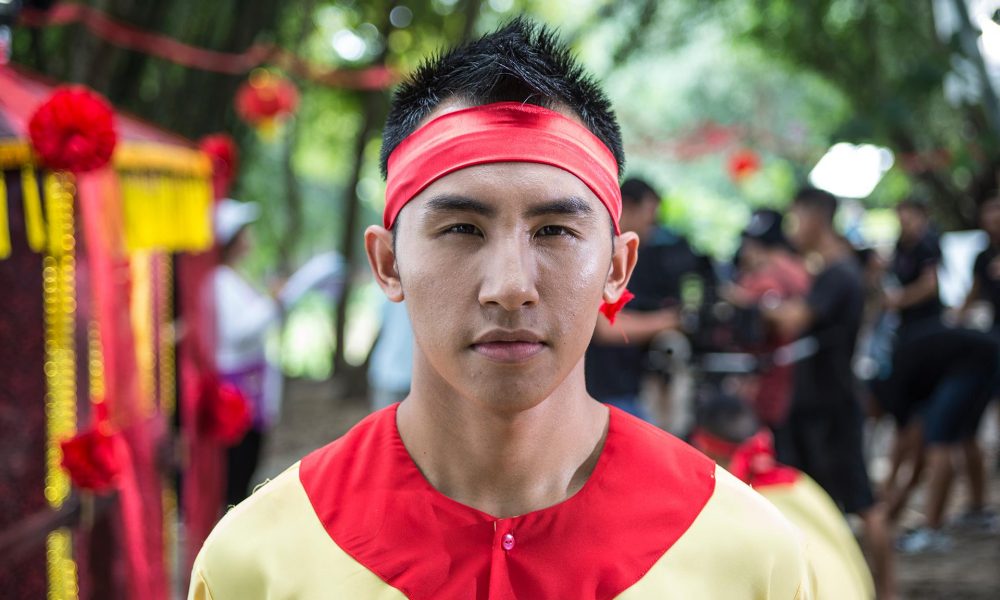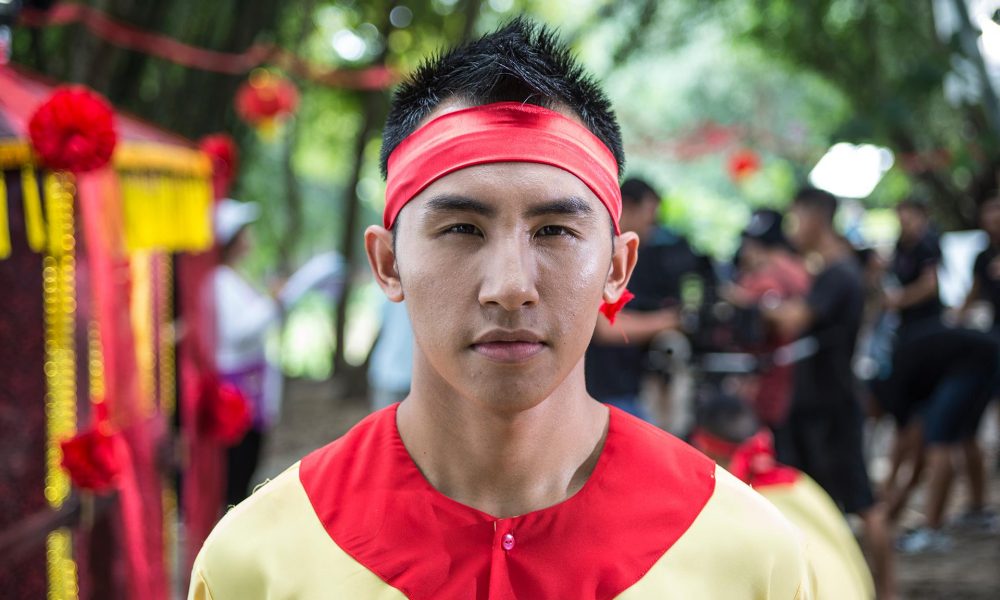 Today we'd like to introduce you to Du Au.
Thanks for sharing your story with us Du. So, let's start at the beginning and we can move on from there.
I am a martial artist and professional stuntman.
I was born in Vietnam and came to America when I was only six months old. I grew up with traditional Vietnamese family values and didn't speak a word of English until I was enrolled in kindergarten. Before DVDs and Blu-ray existed, my dad would rent VHS tapes of old Hong Kong martial arts action films, exposing me to the likes of Bruce Lee and Jackie Chan. It was from watching these films that these action stars became the heroes I idolized.
This led me to enroll in martial arts classes at the age of 12. It was around this time that YouTube came into existence and helped me discover people from all over the world who specialized in martial arts tricking and freerunning. This inspired me to take a keen interest in acrobatics, which complemented my martial arts skills. Coming from a family that was not well-off financially, I used whatever resources I had available to develop my acrobatic skills, such as video tutorials and being the first to arrive and the last to leave my martial arts school for the extra practice time. The more I spent online, the more I wanted to challenge myself. I looked up to these phenomenal athletes; little did I know, I would eventually go on to meet, train, and work with some of them in my later years.
By the time I attended college, I was already working part-time as a martial arts instructor. I trained with a close group of friends who all happened to be pursuing their own respective careers in the film industry. One day they invited me to come along with them to L.A. so that I could help out with stunts on a film project. This particular project involved many of L.A.'s top stunt performers so I wanted to make a good first impression. After a quick introduction, I was told to put on protective stunt pads; the next thing I knew, I was throwing myself at the ground, take after take. The director praised my efforts and that made me feel incredibly honored. I got a chance to talk with the other performers on set that day and asked them how they got started in the stunt industry. I soon began to wonder if the skills I had developed over the years could be put to use toward a viable career. After many long nights of contemplating, I decided to drop out of school to pursue this worthy ambition.
Through hard work and perseverance, I took whatever projects came my way, no matter how big or small. Whenever I was on set, I would observe and absorb as much as I could about stunts and film fighting. I continued teaching martial arts and worked another part-time job to support myself. I gradually expanded my network by connecting with like-minded people. I sought out teachers and mentors who would play an integral part in my success. Small opportunities led to big opportunities. Collaborating with YouTubers and working on small-budget short films led to traveling abroad and working on various projects in Europe and Asia.
Today I continue to work on films as a professional stuntman. When I'm not working, I use that time to train and educate myself. Ever since I started working in stunts, I've gained a deeper appreciation for action films. In addition to their entertainment value, I pay close attention to the stunts, fight choreography, and camera angles used during the action sequences. I also tend to watch the making-of segments to learn more about the action design. This includes major Hollywood blockbusters, foreign films, and even the creative works my fellow peers and colleagues have uploaded to YouTube.
Although I've learned a lot and had amazing opportunities to travel out of the country in the past few years, I'd like to shift my focus toward working in L.A. My current goal is to become a SAG-AFTRA (Screen Actors Guild-American Federation of Television and Radio Artists) union member and continue doing what I love.
Overall, has it been relatively smooth? If not, what were some of the struggles along the way?
Although it has truly been a rewarding experience, my journey had its fair share of challenges and difficulties. Growing up, my parents told me that I would need to do well in school if I wanted to be successful. They expected me to attend college, obtain a degree, and find a stable job. By being both a first-generation college student and their only child, my parents were reluctant when I decided to drop out of school to pursue a career in stunts. Due to their constant disapproval, my frustrations would get the best of me, causing me to walk out on them and slam the door in their faces on numerous occasions. It was difficult for them to grasp the notion that one can achieve success without a college degree, let alone see me working in the entertainment industry.
Some of my close friends at the time weren't much different either. When I expressed my desire to work in the film industry to them, they suggested that I should be more practical and such a dream would not be possible. I harbored a mixture of anger and resentment toward everybody who doubted me. I felt lonely and didn't know where I fit in.
In hindsight, my adversities were blessings in disguise; without them, I wouldn't have been able to harness my anger into fuel and motivation. I've learned to accept that not everyone will understand me. People may reject me and that's okay because I know I will never reject myself. There will always be doubters and naysayers, but having the right attitude will help you persevere. As I encounter new challenges, I often treat them very lightly because I've proven to myself how capable I am of overcoming my difficulties.
Actions speak louder than words and people take you more seriously when you have results. After I returned home from finishing my first major project overseas, my parents were finally able to accept the path I chose to take.
We'd love to hear more about your work and what you are currently focused on. What else should we know?
I grew up in Orange County's Little Saigon, named after the city I was born in. After hearing the stories my parents would tell me about Vietnam, I always wondered if I'd ever get a chance to visit my motherland one day. Toward the end of 2016, I was fortunate enough to be given the opportunity to work on a feature film in Vietnam. This was my first time stepping foot in my home country ever since coming to America. I found it ironic that my parents had immigrated to America to pursue a better life just so that one day I could return home to Vietnam also to pursue a better life; it felt as though everything had come full circle for me. During my stay, I was able to fully absorb my cultural heritage, meet family from both my mom and dad's side for the first time, and ultimately strengthen my connection to myself. The memories I made working on this film are very dear to me and something that I will cherish for the rest of my life. In comparison to all the prior projects I had worked on, this film was the most demanding yet most rewarding experience in my career as a professional stuntman. This opportunity would not have been possible if I had not taken a chance on stunts, but more importantly, if I had not taken a chance on myself.
Has luck played a meaningful role in your life and business?
Luck is when preparation meets opportunity. If you want to seize an opportunity, not only do you have to be at the right place at the right time, but you also have to be the right person. When I started out, I was very naïve; however, I would not be where I am today without making mistakes and learning from my failures. As long as I'm on this path, the mistakes I'll make in the future are inevitable, yet necessary, so that I can continue to learn and arrive at my next destination.
Bad luck is a phenomenon that I still encounter from time to time. The way I've learned to overcome it is by seeing the good in the bad and making the most out of my situation. There is always something for me to benefit from. By recognizing opportunities in undesirable circumstances, it may even give me far better results than if everything had gone according to plan. Therefore, luck is a matter of perspective and having the ability to adapt is essential.
I enjoy reading origin stories of people who didn't come from the best circumstances but still went on to be successful despite their odds; not only does this motivate me to work harder, but it gives me all the reason not to come up with excuses and to continue pushing myself to greater heights. I've learned that shortcomings are not due to a lack of resources, but to a lack of resourcefulness. Despite our circumstances, I believe we all can have, do, or be anything we want if we are determined enough and willing to do whatever it takes.
When I started on this path, I can't say that I had everything planned out or that I knew exactly what I was doing every step of the way. What I did know was that I couldn't stop asking myself, "What if…?" I would have rather failed and gotten the answer to my question than to have never taken the chance and be filled with regret. But failing isn't the worst thing that can happen.
The biggest tragedy in life is not being true to yourself and thus not living up to your full potential.
Coming from humble beginnings, I wish to inspire you just as those who I watched on the big screen have inspired me. To all my teachers, both on-screen and off-screen, I thank you for your guidance in martial arts, stunts, and life.
"One day your life will flash before your eyes. Make sure it's worth watching."
Contact Info:
Suggest a story: VoyageLA is built on recommendations from the community; it's how we uncover hidden gems, so if you or someone you know deserves recognition please let us know here.