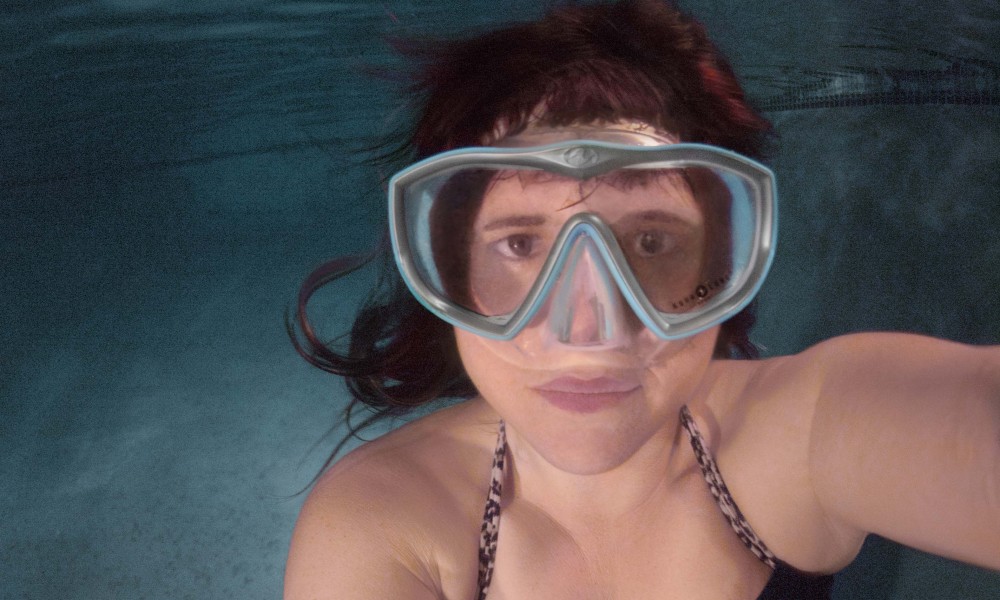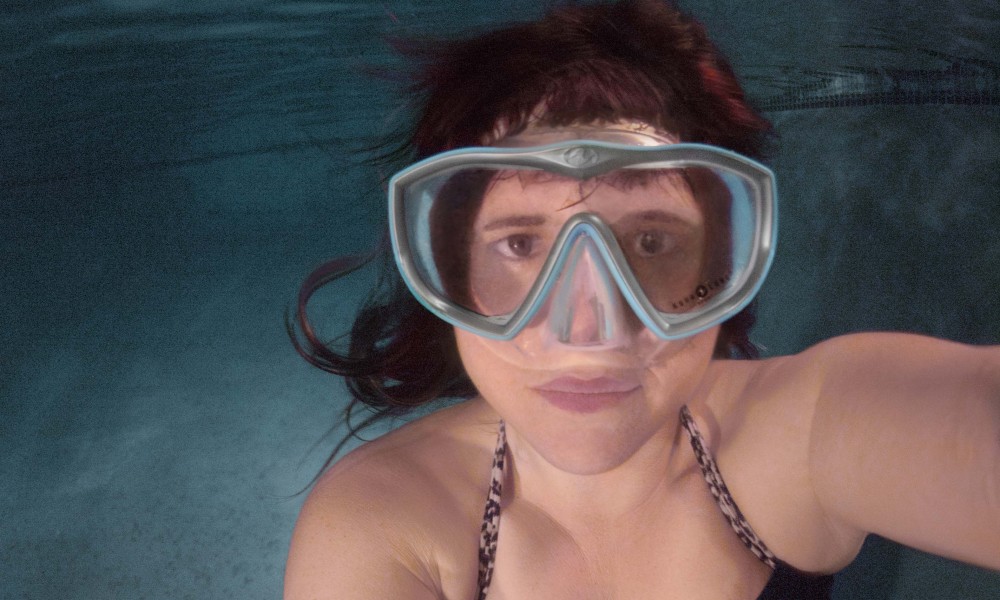 Today we'd like to introduce you to Eryn M. Brydon.
Eryn M., please share your story with us. How did you get to where you are today?
Water has always been a part of my life. I learned to swim at a young age, overcoming an irrational fear of the water, adapting it into my daily life as a competitive swimmer. The water feels like a natural play for me to play and create and it expands my creative limits to practically endless bounds.
In 2011, I lived for several months on the Island of Oahu and it was there that I really discovered my love for Underwater Portraiture. being able to capture the essence of fun and creativity while underwater was exhilarating not only for myself as a photographer; It was evident in my subjects that they were sharing that experience with me. Knowing that was extremely exciting for me as an artist. I had decided I wanted to pursue Underwater Portraiture and I knew of one school that could offer me the best and only education in Underwater Photography, Brooks Institute. It was at Brooks that I was really able to shape and hone my craft learning the technical skills to bring my creative visions to life. After graduating in 2014 and spending some time in the Bay Area, where I'm from, I decided that Los Angeles was the best place for me to expand and grow my career as an Underwater Portrait Photographer.
Has it been a smooth road?
I definitely can't say it's been a smooth road. My journey has been akin to that of a rollercoaster ride, sometimes you want out kicking and screaming, then you realize why you got on in the first place. With each experience, you walk away stronger, with a renewed, exhilarated view on life. I've come to realize that you can't fully appreciate what you have or do in life without the struggles and uphill battles.
I've struggled with chronic depression for the last 10 years which has made the journey a continual uphill battle. Throughout my time as an artist I've learned to embrace the struggles and use them to push through the harder times. Whether I'm using those struggles as a subject in my artwork or simply using the process to work through them internally I am constantly able to remind myself of why I love to create in the first place, it is a way to contribute and give back to others. Seeing the light and joy in the eyes of my clients grow from the beginning to end of a project is what keeps me going as a visual artist. Knowing that I can offer something that makes others so exhilarated about themselves helps me to work through those times where my light is a little less bright than the day before.
What moment in your career do you look back most fondly on?
My proudest moment would have to be the day I became a Certified Diver. I've always had a great love and respect for the ocean, being such a water person, but I've always had this irrational fear of being in deep ocean waters. It took me a long time to finally 'take the plunge' and become certified, but with the help of some amazing people and my determination I made it a reality! There is something so peaceful about sharing a space with some of the most incredible life on earth. The Ocean is a harsh environment to live, diving becomes almost a humbling experience.
Being a Diver has contributed to the expansion and transformation of my work as an Underwater Photographer. My experience, Sharing my story with others, using the art of Underwater Portraiture as a way for people to move through and hopefully past any fears they may have and experience something that is truly magical both in experience as well as a captured memory. When that experience happens during a shoot it can also be quite a proud moment for me, knowing that the process of my work can help people in a similar way that it helps me.
Every story has ups and downs. What were some of the downs others might not be aware of?
I'm a big believer in the concept of Yin & Yang when thinking about life's components. With struggle comes reward, you can't really have one without eventually experiencing the other. I feel it's always a constant struggle when you're an Artist. Juggling a day job, marketing and self-promotion, planning, executing and working in post on new and existing projects, and hopefully slipping in some me time can get so incredibly overwhelming. I'll be honest and say at times it gets really discouraging.
For me, a lot of my struggles manifest themselves mostly in having a readily available location to shoot. I haven't yet had the fortune of finding somewhere that has a heated pool where I can shoot 'when inspiration hits'. I have a stockpile of ideas accumulating in a notebook yet usually lack the ability to create them until I can find the pool to shoot in. Coordinating shoots can always be rather difficult since I don't have a set pool location I can rely on. That is one of the hardest struggles for me. When a shoot does come together, however, it is such a fantastic feeling!
Being new to the LA area I just haven't had the opportunities to network yet, hopefully, that will change with this article!
What's your outlook for the industry in our city?
L.A. is a fast and furious town. I was born in Long Beach, one of my favorite places here in Southern California, but I spent 90% of my adolescence and high school years in Marin County and would consider myself a Northern California native. The two places are quite different but I think LA is a perfect city for myself and my work. Along with my passion for photography and the water, theatre and fantasy have always held a greater part of my interest. My style of portraiture can be very glamorous and imaginative. Los Angeles is full of glamorous and imaginative people. There is a passion for Imagery in this city and I think that offers a lot of promise and opportunity for up and coming visual artists like myself. I would say LA is a great place to start and experience some real world situations and opportunities, experience success and failure (there will be A LOT of failures) learning from both and pushing forward. If you have the drive and desire to succeed in this city I think it's more than possible to do so.
Pricing:
Splash Portraits Starting at $500 – One Meeting Pool Session – Basic Portrait Underwater – Client must provide wardrobe, hair/makeup
Commissioned Underwater Portraits Starting at $1500 – Three Meeting Sessions – Client must provide Hair/Makeup
Commissioned Underwater Portraits – Digital Art Package Starting at $3000 – Three Meeting Sessions plus Digital Artwork Concept Collaboration – Wardrobe, Hair & Makeup Included
Contact Info:

Image Credit:
©Eryn M. Brydon