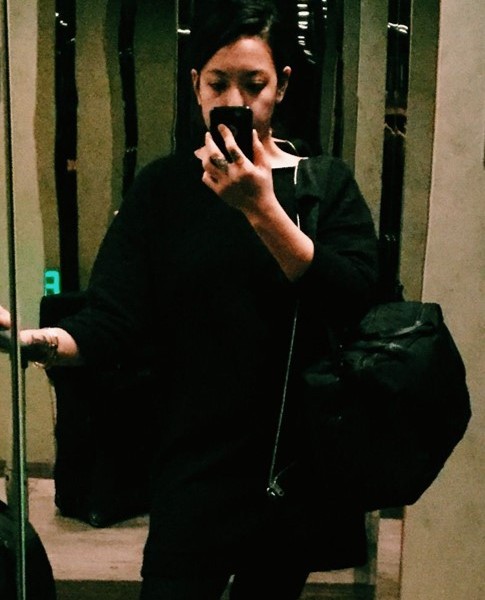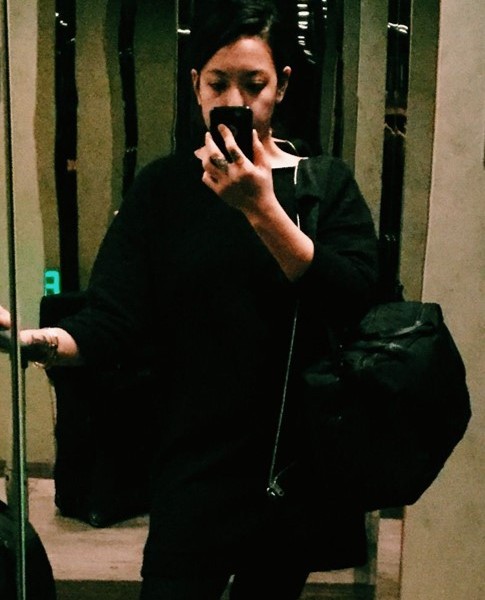 Today we'd like to introduce you to Gabbi Pascua.
Gabbi, please share your story with us. How did you get to where you are today?
I was born and raised in the SF Bay Area, I danced throughout my childhood and through high school. My love for makeup really began in the dressing rooms before dance recitals and competitions. It's ironic, yet fitting how my career leads me to still find myself in similar settings to this day.
My last year of high school was at the peak of the global financial crisis, so there were a lot of progressive thoughts and opinions on choosing a trade school over a degree and building a career upon trade instead.
At the time, my dad did not want me to feel like I should stop myself from living out my dreams so he simply asked, what do you want to do?
I said I wanted to go to Art School for fashion marketing and merchandising, and in between semesters I wanted to attend makeup school in LA so I can work as a makeup artist simultaneously.
Long story short, I forfeited Art School for a trade and started at a local beauty school to work towards my Cosmetology license. After my licensing, I moved here to LA and attended makeup school for 2 months.
My first break was a charity fashion show in Hollywood with the Smashbox PRO Team – fashion and makeup in one, it was an encouraging start. After that, I began working odd jobs to support me as I assisted various artists and worked in the PR closet at Smashbox Cosmetics. I was basically interning and assisted ANYONE I could.
I just wanted to work, and literally, would never decline a job unless it was a double booking – even then, I would work my way into turning it into a double day.
I was hungry, it was all or nothing – and I chose to dive in before I questioned anything. I needed the experience in any way it came.
Smashbox Cosmetics and the resources of Smashbox Studios was the platform that gave me my career. I was able to shadow artists and assist some of the top in in the country while simultaneously building my book after hours in the studios with some of my photography friends who worked in the grip room or at the front desk!
After my first year, I started assisting in print advertising, editorial stories and on beauty campaigns. I was able to gain experience in new media at the beginning breaks of the makeup tutorial trends. Also, living in LA I was blessed to be mentored by some of the top celebrity makeup artists in the industry. Not only that, I found myself working runway shows, traveling and working towards building bicoastal relationships within my first 3 years.
Collectively, my work ethic and experience allowed me to position myself towards a career in celebrity and becoming more of a personal artist.
As I began to emerge on my own, I got asked to become a personal makeup artist to one of the hosts on The Talk on CBS. That was an incredible opportunity as it has lead me into becoming a union and opened up doors I would never have found myself walking through. Being on the show has taught me a lot especially being on this side of the industry. My artistry has been challenged in different ways, but the challenges I faced also allowed me to gain recognition as well. This past spring I received my first Daytime Emmy Nomination for Outstanding Makeup – I didn't know how to process it because I didn't know what that meant. The recognition was something I wasn't used to because as an artist I was taught to not be seen, It was so humbling.
Has it been a smooth road?
Absolutely not! To anyone reading the summary of my story – that is a condensed version of 7 years, I could write a book on all of the challenges I faced!
What truly fueled my start was a series of unfortunate events….
My makeup school went bankrupt 3weeks before completion which meant I was forced to survive and find a job. So, I decided to put my cosmetology license to use and started assisting at a salon in Beverly Hills.
Then, at the top of my third month at the salon, my boss unexpectedly passed. His passing really affected me, and forced me to recalibrate and really ask myself again, what do you want to do?
Despite the perspective as taking the school closing and death as signs to move back to the Bay Area, my dreams never changed – just my circumstances and location. After realizing I had nothing to lose since I felt I was losing anyway – I took challenging leaps of faith and found myself working towards a career that incorporated fashion and makeup in the best way I could.
Putting yourself out there and networking is a lot harder than you think. Add moving to a new city at 19, and having to balance building a personal and professional life all at once.
I felt quite mad at the time, but it forced me to stay focused. I couldn't get lazy because I was constantly building my career, and searching for a safe place in LA to call home.
Recently, my biggest challenge is pushing myself to try new things and to keep exploring my artistry and this industry. I'm fortunate to find more comfort in my artistry, but I have to overcome fear and my self-doubt. Those two challenges alone will paralyze me if I let them in, so I'm finding ways to shut them out.
When you look back, what are you most proud of?
The proudest moment of my career so far is the ability to give back and to pay it forward with new artists I meet. It meant so much to me when any makeup artist gave me genuine advice when I was first starting out, and all of the advice helped shape my career. The fact that I can help another person in that way means more to me than anything.
Is LA a good place to do what you do?
LA is the perfect starting place for anyone interested in the beauty industry. There are so many directions you can go into, it can be a side job or it can be a full-time career – and it's perfect if you want to work for yourself. It's not easy, but you really can decide how much work you would like to take on. An artist can and will ALWAYS find work if they want it. It's the best place to build a resume and experience.
Contact Info:
Website: gabbipascua.com
Email: info@gabbipascua.com
Instagram: @gabbipascuamakeup
Other: snapchat: @xgabbi

Image Credit:
Photos by: Di Henri Aquije / @dihenriaquije