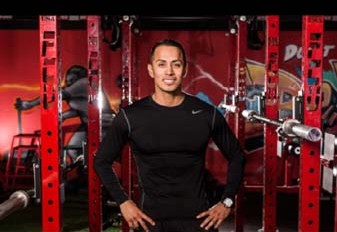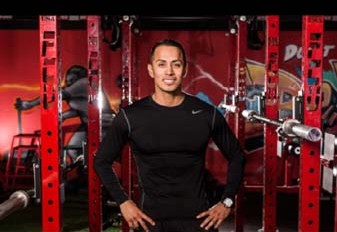 Today we'd like to introduce you to Luis Briseno.  Below you'll find edited excerpts of our interview with Luis.
Luis, please share your story with us.  How did you get to where you are today?
My journey to help others started in 2006. I started training competitive club soccer athletes. I worked very hard and my style of training attracted players from all over southern California to come play for me. Training talented athletes was extremely challenging but very rewarding.
In 2011, I decided I wanted to help other people get healthy and into the best physical shape of their lives. Through this whole process of helping others, comes huge sacrifice at least for me. When I gave up my steady income from soccer training, I was teaching 4 classes every day for 6 days a week for very little pay. At one point I was down to $147 in my account and I thought, I may have to give this career up! What kept me going was the amazing changes I was seeing in my clients, I truly feel like I was meant to do this. Finally two years ago I started working for the Camp transformation center in Anaheim, Ca. Fast forward two years later and I became owner of my own franchise location the Camp Los Angeles. Just like when I was training soccer athletes, now I have clients coming from all over to visit us in L.A. We have an amazing staff and we really focus on creating a fun workout environment, focus on proper form and are very big on modifications for injuries and different fitness levels. You will never get a dull workout at the Camp LA! Camp LA has been doing so well, that we are now looking at getting our second location in Los Angeles county.
What are your plans for the future?
To own 50 Camp locations within the next 3 years; next week I will be putting down two deposits for two more camp franchise locations in Los Angeles.I want to touch as many people's lives as possible.
Let's dig a little deeper into your story.  What was the hardest time you've had?
A few years ago I was working for a small gym and training almost every class for the clients.  I worked 7 days a week for minimal pay.  The clients were happy but I barely made money.  I had to borrow money from my mom on a regular basis to make ends meet.  I found myself in that position because I got too comfortable and was not willing to go out and get what I want.   I was working hard but not smart.  When I decided to give it my all, everything just fell into place.  I remember I had a hard time trying to borrow $50 to buy food, now I have investors who want to partner up and front hundreds of thousands for a new gym.  It's amazing how things happen but it's a great feeling.   I am humble about my success and because I hit rock bottom once before, I don't spend money on material things that lose value.  Instead, I spend my money traveling, enjoying life and experiencing great times with great people.   How I knew I made it?   It's silly, but I stopped checking prices on things I buy, when before I used to try to find online bargains for.
Contact Info:
Website: www.thecamptc.com
Phone: (213) 747 0655
Check out his work below: