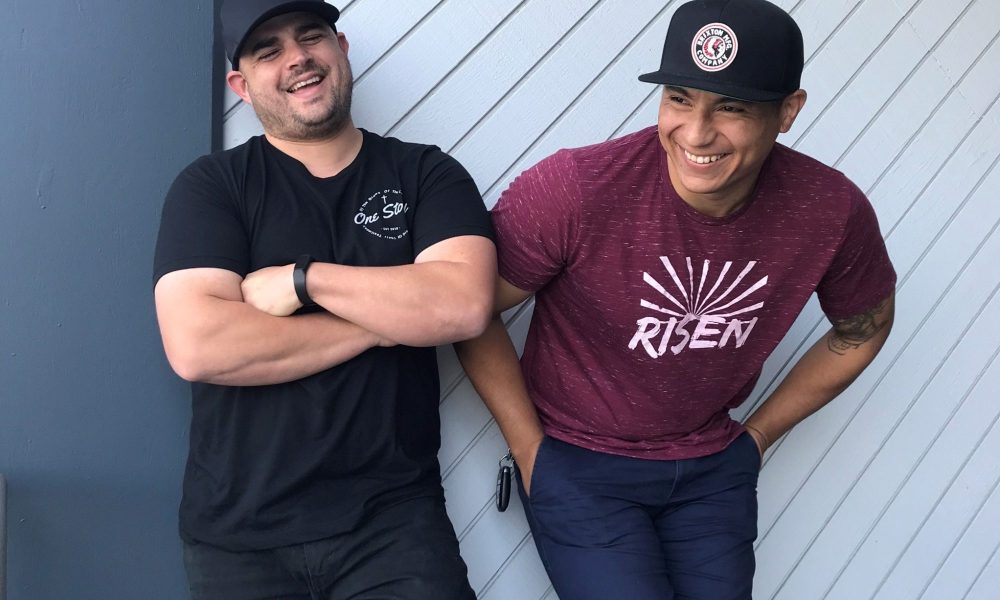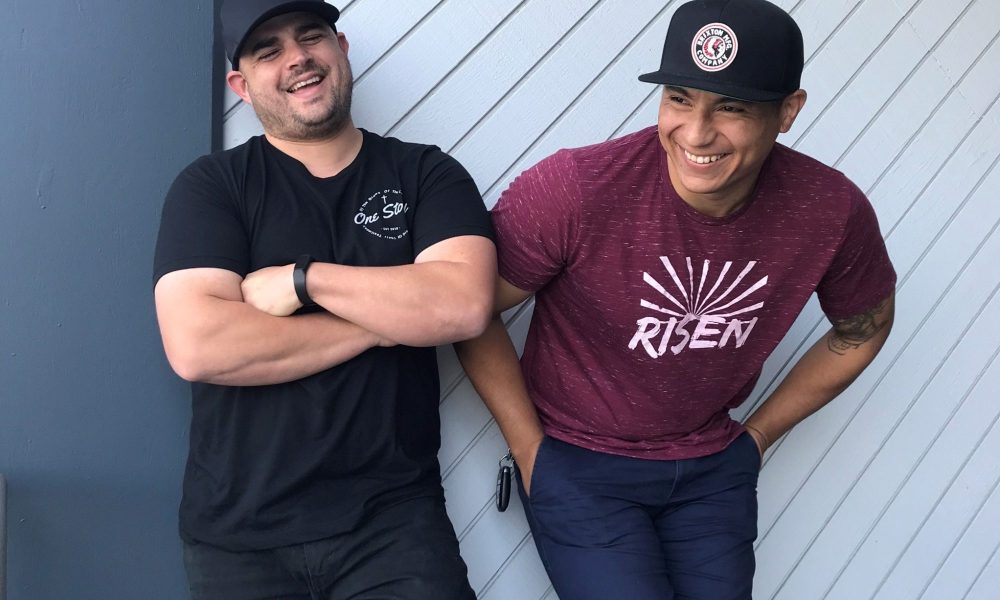 Today we'd like to introduce you to Drew Villasenor and Isaac LeBrija.
Drew and Isaac, let's start with your story. We'd love to hear how you got started and how the journey has been so far.
We started this podcast in January of 2018. The goal is to have a weekly show where guests come on and share their stories. We believe everyone has a story and that story is important. The guests tell of their experiencing Jesus in a real way. We encourage the listener to have their own experience with Jesus by simply asking God to reveal Himself. We hope the stories are encouraging, inspiring, and bring about hope.
In late 2017 Isaac was really hearing from the Holy Spirit and revealing things to him through scripture. At one point he had a vision from God seeing Drew speaking to a group of people. Isaac quickly called Drew after receiving this vision from God and told him all about it. Drew laughed it off and basically said: "probably not, and that it wasn't him". Then a few weeks later Drew got the news that he would be speaking to the youth on a mission trip to Cuba he had already signed up for. At that point, both Isaac and Drew knew that God was definitely speaking to both of them.
Then Isaac felt God was also showing him he should start a podcast. It was going to be a podcast where guests come on and share their testimonies, their stories. Isaac wanted to start the podcast with someone from the church he was attending at the time. However, he kept feeling that God was saying it was going to be Drew! So he reluctantly called Drew and was expecting the same response as before, Drew laughing at him. As he was explaining the idea and concept of the podcast Drew was holding in his excitement.
A few years prior to all of this, while Drew and his wife were living in Salt Lake City, Drew had come up with an idea to start a podcast. The concept and idea was exactly what Isaac was explaining on the phone!! Holy Smokes!! So Drew explained to Isaac and both were laughing in amazement. God was calling both of them to start the One Story Podcast.
The next step was figuring out how to start a podcast. Within a month we bought equipment, set up a host site, and were ready to push record. We have been faithfully putting out an episode every week for over a year and a half. We have recorded over 90 episodes. God has brought an amazing story after amazing story. There is no shortage of hearing the awesome ways that God works in the lives of everyday people every day!
We hope you enjoy this podcast. We hope you take the time to subscribe, leave a review and rating, and share it with a friend!
90 episodes is definitely something to be proud of.  It takes an enormous amount of effort and dedication to keep going.  I'm sure you've had some struggles along the way?
We definitely have had some struggles along the way. First was the fact that we both didn't have any experience in podcasting or any kind of recording work. We had to tackle the issue of recording this podcast, getting equipment and then learning how to use the equipment. We had some great help in the beginning and then it was all on us to record a quality sounding podcast. We have had our fair share of technical difficulties and there have been some lost episodes along the way. However, we have overcome those setbacks and we keep on pushing forward.
Another issue is the fact of getting new guests for the show and scheduling times to record. We committed to putting out a new show every Monday. That at times can be challenging. Both Isaac and I do this on the side of our regular 9-5's and so we have to overcome scheduling challenges with ourselves and then the guests. In the beginning of the show it was a lot of people that we knew firsthand, but as time went on we realized our circle of people needed to keep expanding.
We really have trusted in God to bring the guests to us. It has been the connections from past guests, recommendations from people on social media, and other ways of getting connected to new guests. It has been great to see people after people and story after story of how it all points back to what God can do in our lives.
What else should we know about the podcast?
Our podcast highlights the stories of everyday people and how they have experienced Jesus in a real way. We aim to give evidence of the risen Jesus through the stories of our guests. Everybody's story is important and matters.
There are other Christian podcasts and there are other podcasts that share stories. We feel our podcast stands out by our unique personalities and the wide variety of stories we hear. We also have a conversational format that we have found allows for organic storytelling. The guests lead the way and we ask questions as they arise. We have been able to create a safe space for our guests to be transparent and tell some of the difficult moments in their stories. We rely on God to lead the stories and we pray that lives are impacted for the better by hearing them.
One of the best things to hear while going through difficult times is from another person that they have gone through the same thing. Isolation and feeling like we are the only ones can be devastating. We need hope. Hope can be found in the stories we share by hearing others that have gone through or are going through the same difficult aspects of life. That is our goal. To provide hope and encouragement for our listeners through the different guests that share.
What were you like growing up?
Isaac and myself both share our stories on the podcast. We'd encourage you to check out episodes #14, #17, and #18 to learn more about us.
We both met in high school and became friends playing football together. We are both from the La Mirada/Whittier area. Back then we were all about football, punk rock, and partying with friends. We each have our individual journeys of where God took us after high school and how we eventually found our faith in Jesus. We had remained friends throughout those times, but we really have cemented our friendship in this journey of the podcast and seeking to live out the call of God on our lives.
Contact Info:

Image Credit:
Saina Groves
Suggest a story: VoyageLA is built on recommendations from the community; it's how we uncover hidden gems, so if you or someone you know deserves recognition please let us know here.