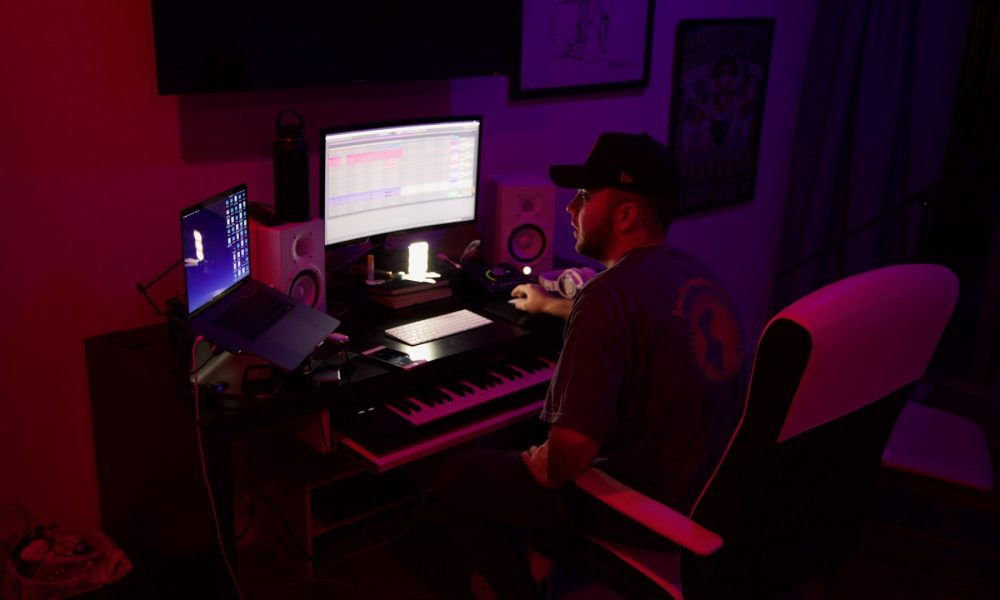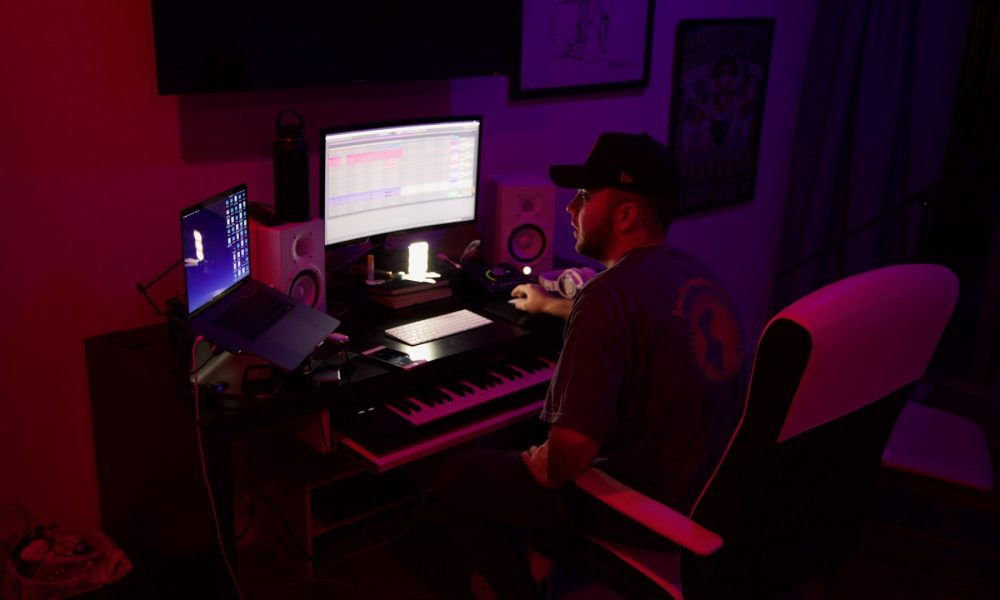 Today we'd like to introduce you to Dre Scott.
Dre, can you briefly walk us through your story – how you started and how you got to where you are today.
I grew up in Connecticut but came to LA to go to USC where I ended up majoring in Music Industry. I was always musical (in school chorus/acapella groups/musicals) growing up, but my real music pursuits began when I took a recording studio elective my freshman year of high school. We learned how to make beats on GarageBand in that class and my friends and I got obsessed. A few months later, we thought it'd be pretty dope if we rapped on our beats as well and that's when I started to put a much bigger effort into everything.
Fast forward to college – I tried to get involved with everything I could involving music. I DJ'd parties around SC and eventually got to regularly play big clubs around LA which was pretty surreal coming from small town CT. All things considered though, probably the most important thing I did while in school was take an internship at Electric Feel studios. I got to be in the room for a lot of sessions with big artists which was an insane experience, but more importantly, that was where I got to witness some of the best songwriters and producers of our generation at work. It was during that time that the lightbulb turned on for me and I was like "yup, writers have it figured out – that's what I want to do". So I switched from being an artist to a songwriter/producer and it's been a great decision.
That more or less brings us to now. I'm a little over a year out of school and pursuing any and every placement I can get, trying to work with as many artists as possible and help them bring their ideas to life.
Great, so let's dig a little deeper into the story – has it been an easy path overall and if not, what were the challenges you've had to overcome?
Hahaha, of course not. Every step of the journey has had its own set of challenges and I've messed up more times than I'm willing to admit even to myself.
For starters, I wanted to go to the Clive Davis School at NYU more than anything in the world, but didn't get in and that was my first real taste of rejection in my music career. Retrospectively I'm very cool with how that worked out for me, but no shot you could've told that to 17 year old Dre – he was pretty crushed.
Let's see – the first time I ever DJ'd a legit club, I almost got kicked out. I didn't have the right headphone adapter, so I couldn't listen to the next song I was cueing up. On top of that, it was the first time I ever used professional grade CDJ's and mixer so I was overwhelmed to say the least trying to figure those out in the dark. It was actually going so badly in the first 15 minutes that security came up and basically told me to figure it out or I was out of there. I have countless horror stories from DJing. Cables not working, speakers cutting, drinks spilling on equipment, the list goes on.
Plenty went wrong while I was working at studios as well, but I've come to accept that it's all part of the growth process. I know how cliché it sounds, but luckily I really have learned so much from the setbacks and mistakes.
Can you give our readers some background on your music?
As a songwriter and producer, my main goals pretty much boil down to:
1. Write songs that affect people
2. Help artists bring their creative visions to life
My strengths are in Hip Hop and Pop music, but I work with artists of all genres. For me, it's all about the content of the song. Regardless of genre, a good hook should get stuck in your head all day and good lyrics should make the listener think or feel something. There's obviously so much more to it all, but at the end of the day, if someone can sing your song with a guitar around a campfire and it sounds good, that's what I'm aiming for.
Philosophically I try to make what I think people want to hear. I was the youngest of three boys in my family, so growing up it was my life's goal to impress my older brothers and their friends. As a result, I was constantly trying to get their attention, thinking about what they wanted me to do, what they thought would be cool, funny, etc. That's never left me, so with music I inherently do the same. I'm always thinking about how listeners will react to musical decisions. This doesn't mean I don't take musical risks and conform to current popular styles, but I do think there's merit to understanding that we ultimately release music to be consumed by others. My experience DJing has informed my creative process in this way too. Every time I play, I get real-time feedback from a pretty strong sample size of whether or not a song is good for that moment or not. On top of that, I get to test out hundreds of songs a night. It's anecdotal data, but I think it's helped my musical decision making a lot.
What moment in your career do you look back most fondly on?
When I was at the studio, I got to work on the sessions for Post Malone's Beerbongs & Bentleys album. I was only handling outboard gear (mics, compressors, hardware) and stuff like that, but I was fractionally part of the process that went into making that album. That was my junior year of college and it ended up being one of the most popular projects of that era, so it was dope and super rewarding to be at parties and clubs seeing my peers enjoy those tracks. I've seen Post live twice since then and watching him perform those songs for thousands of people is a pretty surreal experience.
Contact Info:
Suggest a story: VoyageLA is built on recommendations from the community; it's how we uncover hidden gems, so if you or someone you know deserves recognition please let us know here.