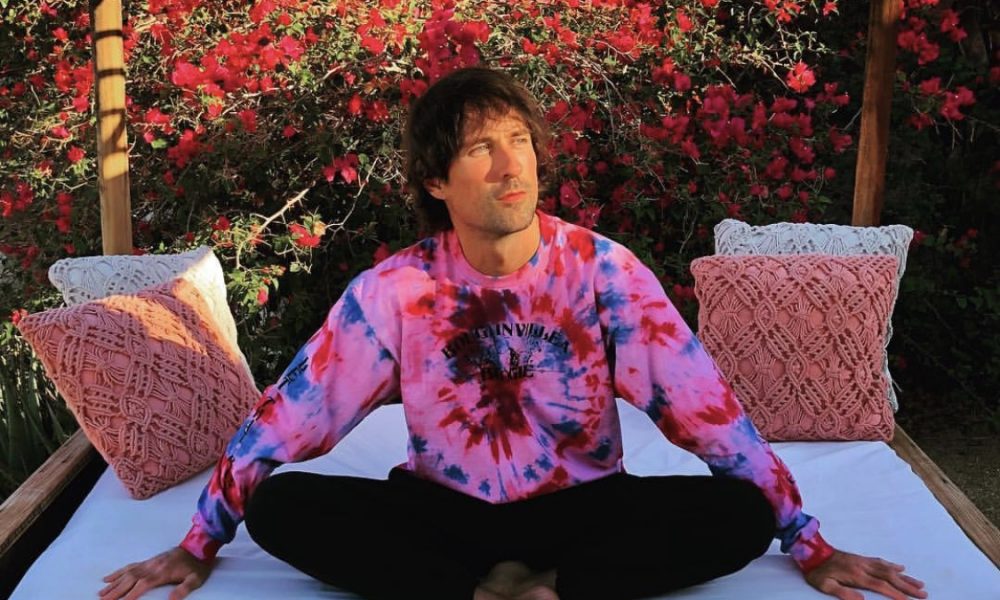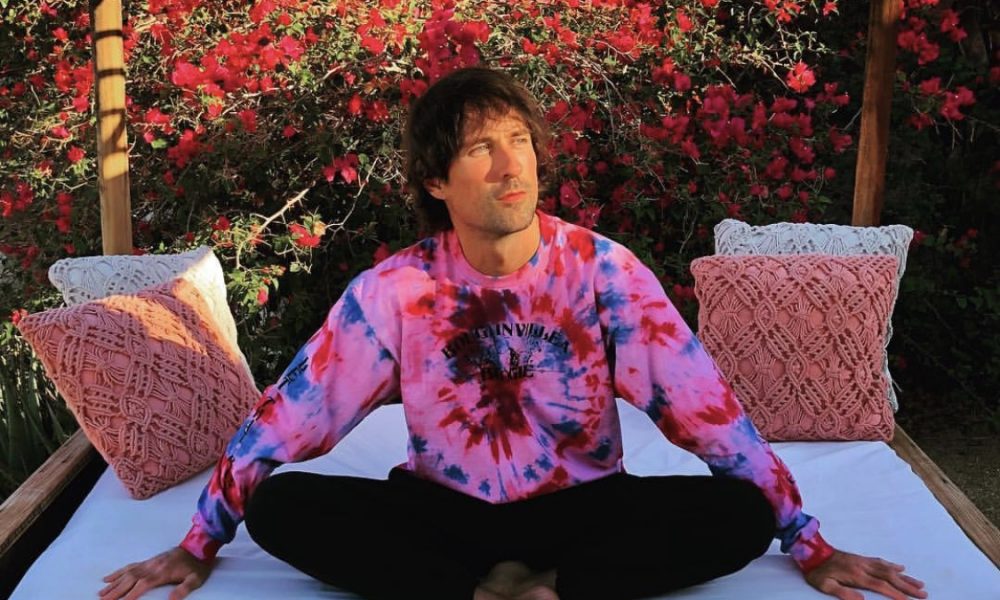 Today we'd like to introduce you to Dr. Ryan Monahan.
Dr. Monahan can you briefly walk us through your story – how you started and how you got to where you are today.
I got into health and wellness through struggling with my own health issues. Western conventional medicine was not helping and seemed to be making things worse. I was having chronic lung and digestive problems. A friend recommended I try acupuncture, so I did. I started seeing an acupuncturist regularly and she very quickly helped alleviate my acute problems, and in the course of seeing her regularly over the next six months, I began to notice so many other improvements I never expected.
I became fascinated with how it was all working, how needles and herbs could do so much to make me feel better. It was helping with things in my health and overall life I never thought would change. The more I learned from my acupuncturist, the more I became intrigued, so I started reading books and taking classes open to the public. After some time, I realized this was what I wanted to do with my life and decided to shift my path in life. I quit my job and moved from San Francisco to Los Angeles to go back to school for Eastern Medicine. I went on to complete my four year Masters and two year Doctorate at Emperor's College in Santa Monica, CA.
At the same time I was first trying acupuncture to help myself heal, I also saw another doctor as well who practiced Functional Medicine. He helped me test for and then balance a lot of gut issues and made changes to my diet that were simple yet substantial and yielded immediate results. During my Masters program, I began to dive deeply into studying Functional Medicine and learning all that I could in that field. I realized it was basically the same philosophy as Eastern Medicine in that they both seek to identify the root imbalance of disease and that they would be a perfect pairing for me to combine in working to truly heal people.
Being able to offer both Eastern and Functional Medicine to my patients feels like a very complete approach to addressing the chronic diseases that are plaguing our modern healthcare system. I believe the integrative pairing of Eastern and Functional Medicine yields the most holistic, comprehensive and balancing approach, capable of achieving real, lasting wellness by getting to the root of the problem and fixing it, which results in fully optimized health and an expanded, thriving being.
Has it been a smooth road?
Going into this medicine almost always requires many sacrifices. It changes the way you see the world and in doing so changes your world itself. Inherent to change are things coming in and things going out. To make space for the new, we must release what is old and no longer serving. In letting go, the action of surrender can feel very emotional and is not always immediate. Coming to peace with release of the familiar and understanding things come and go can be hard. You may need to let go of relationships, identities, routines, habits or lifestyles in the process, but ultimately in the end, what is meant for us will be there and what isn't will not be.
The process of learning Eastern Medicine itself asks the student to first let go of all prior notions of not only the physical body and how it works, but the self and its place in nature. Because Chinese medicine is based in Taoism, there is an inherent spiritual thread running through the medicine, connecting the physical body with the mind, emotions, spirit and the natural world. They are all interconnected and we cannot truly heal one part without healing all as a whole.
Becoming someone who helps others to heal pretty much requires undergoing a deep healing journey of your own. When one truly sets out on this path, it leads to some hidden darkness within that must be brought out into the light, looked at very closely and ultimately transmuted and released. This darkness could include old wounds, buried emotions, repressed memories, physical or emotional traumas and much more. Everyone has experiences that they may have not been able to fully address or deal with in the moment at times in their life. The process of healing involves rediscovering, revisiting and hopefully resolving them. This can be painful and challenging and many things in your life may shift as a result. These upheavals might seem difficult, but they are the changes necessary to step out of the old self and into a newer way of being that will serve your body, spirit and mind in a healthier, more expansive way.
We'd love to hear more about your practice.
I practice Eastern and Functional Medicine and specialize in digestion. Both Eastern and Functional Medicine see digestion as central to overall health. If the digestion is strong, the body will be healthy and if the digestion is weak, the body will have problems. In nearly all of the chronic diseases people are being overwhelmed with today, impaired digestion is underlying. Things like thyroid disorders, hormone imbalances, mood disorders, anxiety, depression, autoimmune disease, metabolic issues, blood sugar imbalances, fertility issues, inflammation, chronic pain, being overweight, fatigue, skin issues, difficulty sleeping, challenges with focus or memory, the list goes on. All of these are very often directly related to problems with digestion.
In my work, optimizing digestion is central to what I do with every patient I see. If we can get digestion operating at a high level, a cascade of systemic shifts will begin to take place and a space in which the body is able to heal itself will arrive. As what we eat is the central aspect in digestion, food is very much the first form of medicine I use to treat patients. Creating a customized nutrition plan that is optimal for the patient's health, goals and expectations is essential, as is their own integration of that plan and making any subsequent necessary changes in their daily life.
Beyond food, I like to run as many advanced functional lab tests as we can (blood, stool, saliva, urine and breath) to get a full picture of what is going on inside their body. With that information, we can build a very clear road map as to how best support their body and its specific needs. Once we have that road map, utilizing medicinal herbs, medical-grade supplements, nutraceuticals and various cleanses and protocols, as well as implementing changes to lifestyle and modifying behaviors offers a truly comprehensive, safer, long-lasting and more balanced way to shift the physiology and homeostasis of the body than traditional pharmaceutical drugs.
Acupuncture is another incredibly powerful tool I utilize to help the body heal itself. Regular weekly treatments for five to ten weeks can restore equilibrium and once that is achieved, monthly maintenance treatments help to keep everything aligned. Cupping Therapy and Gua Sha are two other great modalities that utilize microtrauma to help generate healing factors in the body, producing fresh oxygenated blood to nourish the tissues and organs, clearing out toxins and cellular debris through the lymphatic system, increasing systemic circulation, boosting the immune system, lowering pain threshold, relieving pain and tension, plus so much more.
Let's touch on your thoughts about our city – what do you like the most and least?
Having lived in Manhattan, Brooklyn, San Francisco and Portland, I can say living in Los Angeles is easily my favorite place for so many reasons. For me, it combines what I value the most in a balanced lifestyle. We have the magic of the ocean, endless sandy beaches, pristine rivers, mountains, deserts, lakes, forests and national parks all within our reach, as well as warm weather and sunshine virtually all year round. Access to nature and an active outdoor lifestyle is essential to overall health and wellness and a big part of what I advocate for in the lives of my patients.
There is such wonderful open-mindedness and sincere, eager enthusiasm to become the best version of one's self here in LA. So many people are trying to achieve a higher level of consciousness and state of being. There's so much positivity and optimism and people tend to be more curious about trying new things here. At least in the circles, I inhabit, and that's really important to me personally and professionally.
In addition, we have so much exposure to different cultures, perspectives, traditions, heritages and foods, as well as arts, fashion, music, entertainment, media, sports––really, we have creative expression in all its forms. There is something for everyone here and all one needs to do is find their pocket, their group of like-minded companions, their favorite activities, sports, attractions, shops, studios, teachers, practitioners, spaces––anything that helps them deeper explore what it is that brings them the most joy everyday in their life.
The ability to cultivate happiness through the boundless exploration and complete expression of self is available to everyone in Los Angeles because it's a place with so many different people offering so much unique perspective to everyone all at once. I'm inspired every single day I live here and the best people I've met have been found during my time in Los Angeles. There have been so many teachers and expanders for me here and it's all really just part of the rich history of progressiveness for which California is well-known.
What I like least about Los Angeles is still the traffic. I think that is probably universally the number one drawback, but it's a small price to pay for the dynamic destinations at which we all arrive.
Contact Info:
Suggest a story: VoyageLA is built on recommendations from the community; it's how we uncover hidden gems, so if you or someone you know deserves recognition please let us know here.