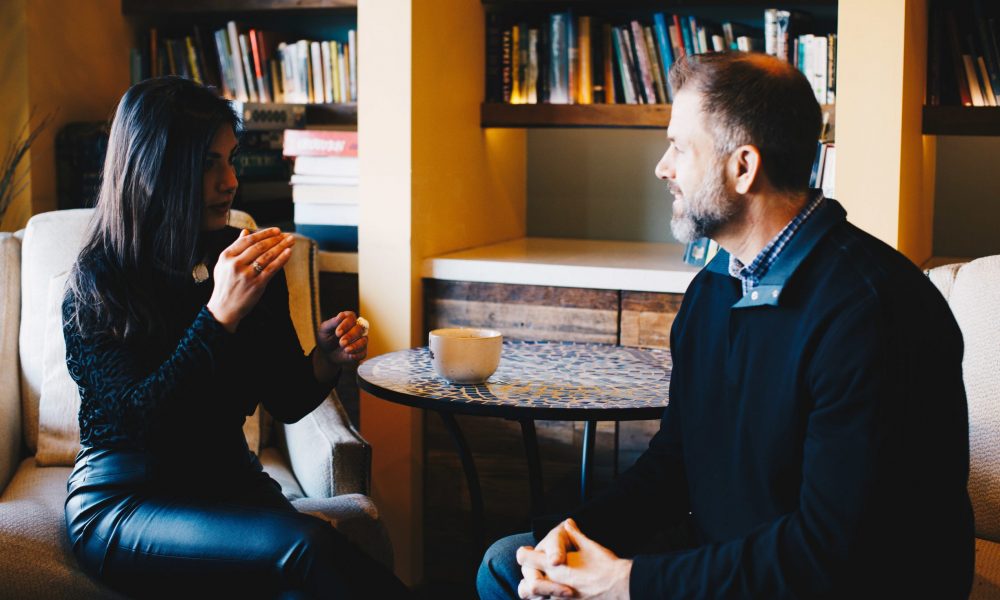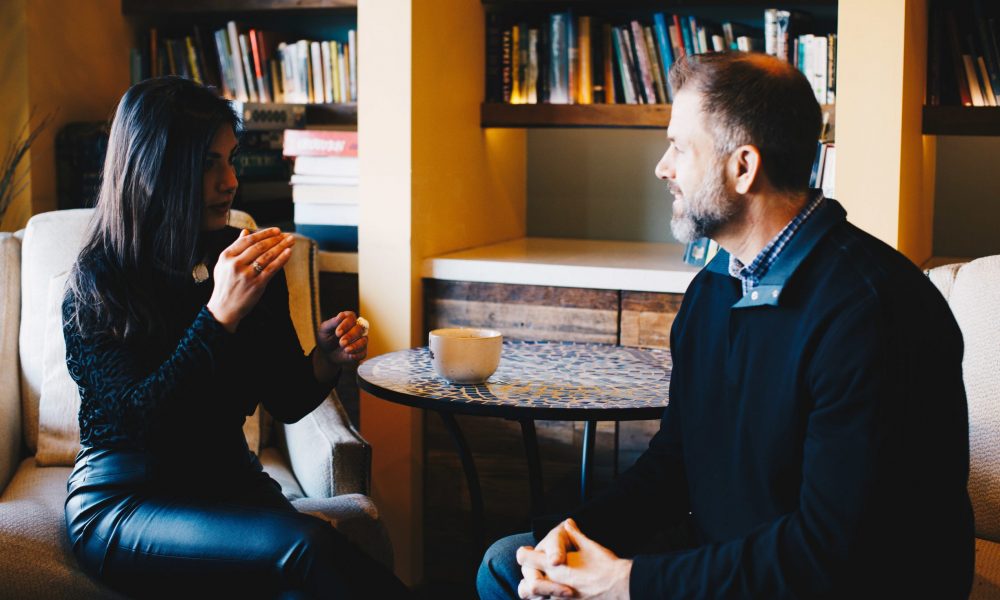 Today we'd like to introduce you to Dr. Matthew Cavaiola and Dr. Mahboubeh Hashemi.
Dr. Matthew and Dr. Mahboubeh, please share your story with us. How did you get to where you are today?
The concept of Conscious Human Medicine came to us through our daydreams and many thought-provoking conversations while enjoying deliciously healthy (and paleo) dinners.
The beginnings of our partnership came so unexpectedly, serendipitously and organically. Having come from lands far apart, one of us from Iran and one from Maryland, neither of us expected for our worlds to collide so magically in sunny San Diego. Throughout the evolution of our blossoming relationship, we quickly realized that we shared the same strong passion for health, movement, adventure, learning, creating, sharing stories and exploring human nature.
Here is a little bit of information about each of us:
My name is Dr. Mahboubeh Hashemi. I was born in Iran and grew up in Dubai and went on to pursue my undergraduate degree in Bioengineering from the University of California, San Diego and earned my Naturopathic Medical degree from Bastyr University California. I have been on a pursuit of understanding and optimizing human performance (physically, emotionally and cognitively) for many years and in doing that, I have understood the importance of applying a systematic approach to solving problems.
I have received specialized training in biofeedback from the HeartMath Institute and Stens Corporation. I have also done extensive work with the Institute for Functional Medicine (IFM) and the International Association of Functional Neurology and Rehabilitation (IAFNR). I am passionate about helping my patients experience true well-being — true well-being is more than just the absence of disease. I teach them how powerful simple things that they do on a daily basis can be in healing, preventing disease and increasing longevity.
And my name is Dr. Matthew Cavaiola. I grew up near Annapolis, Maryland in a family where natural medicine was the norm. I went to the University of Delaware where I received my undergraduate degree in Biology and a Master's degree in Human Nutrition.
I then went on to receive an additional Master's degree in Acupuncture from the Phoenix Institute of Herbal Medicine and Acupuncture and my Naturopathic Medical Degree from the Southwest College of Naturopathic Medicine, both located in Phoenix, AZ. I have dedicated my entire life to getting healthier and sharing the knowledge that I have picked up along the way with people just like you. I am passionate about educating my patients and in this, there is no greater feeling than when my patients have what I like to describe as the "lightbulb moment" in their health discovery.
We both are licensed naturopathic doctors (ND's) and share a love for all things wellness!
For those who have not heard of naturopathic medicine before, let us tell you a little bit about who we are and our philosophy. We are trained in a four-year naturopathic medical school and take two sets of board exams. In addition to learning the traditional sciences and pharmaceuticals, we learn about the importance of building trust and rapport with our patients.
Additionally, we studied clinical nutrition, herbal medicine, homeopathy, physical medicine and mind-mind medicine. Some practitioners receive additional training in other amazing healing modalities, like intravenous (IV) nutritional therapy, acupuncture and regenerative medicine. As you can see, we have a lot of tools in our toolbox to be able to help people!
The philosophy of naturopathic medicine is built upon key foundational concepts. One of the most important tenets is "doctor as teacher" — we take the time to listen to our patients' life stories and educate them about their condition, how their physiology and biology affects their health and the reasons why we choose the treatments we do. As health detectives, we attempt to get to the root cause(s) of a person's health concerns.
Simply put, there could be myriad of reasons for developing a health condition and our job is to uncover which one(s) are playing a role in an individual's case. Additionally, we are whole-person doctors — we understand that every cell, organ and system of the human body are intricately connected and we treat each person holistically.
Conscious Human Medicine is our second collaborative creation. In early 2018, we successfully launched the 2018 Men's Wellness Summit, an all-online health education platform that brought over 13,000 attendees together from all over the world. The summit featured 29 expert interviews from doctors, researchers and entrepreneurs giving men and their loved ones great information on how to optimize their physical, emotional and spiritual well-being.
Now we are excited to bring our creative, energetic and entrepreneurial spirit to the city of Santa Monica and surrounding Los Angeles area at our beautiful naturopathic medical clinic. The name Conscious Human Medicine was inspired by the fundamental belief that we all have the capacity to become our authentic, fully-expressed selves. Our desire is to facilitate this awareness and bring about transformation in as many people's lives as possible.
Conscious Human Medicine is an innovative practice, offering a diverse, cutting-edge set of tools and techniques to prevent and treat the chronic disease as well as enhancing physical and cognitive performance.
Has it been a smooth road?
Being an entrepreneur always is full of challenges and learning lessons. We certainly have not had a paucity of these "bumps in the road" along with our journey. When we think back, a couple of these challenges stand out. Both the 2018 Men's Wellness Summit and Conscious Human Medicine projected that began with a raw idea and needed all the time, energy, care and effort to take them from inception to fruition. Like many other large projects, the Summit and Conscious Human Medicine involved uncountable daily tasks, sub-projects, phases, deadlines to meet and the need for overwhelming brain power and creative force to make them happen.
The culmination of the Summit coincided with the beginning stages of Conscious Human Medicine — two massive projects, albeit at different phases, happening all at the same time. Because it was just the two of us, it required us to wear many hats, some hats that we didn't know fit us or even belonged to us. During the process, there were situations that challenged our patience and tested our resolve. However, one of the most important learning lessons from all of it was that we truly work well together as a team. Organically, ebbing and flowing, we pick up slack for each other when needed and we bring out each other's strengths throughout the process.
Since we are partners romantically and professionally, our circumstances are relatively unique. We have had to learn to balance and attend to our relationship no matter what is happening in our professional lives. Since we love and are passionate about these projects, setting boundaries is a continual earning process for us.
We'd love to hear more about your business.
Conscious Human Medicine is a full-service naturopathic clinic that brings a fresh, innovative, outside-the-box perspective on enhancing human performance and treating chronic disease. Conscious Human Medicine offers many cutting-edge natural treatments to help treat a wide variety of chronic illnesses and optimize physical and cognitive performance.
These include nutrition counseling and supplementation, bioidentical hormone replacement therapy, intravenous (IV) nutritional therapy and vitamin injections, prolotherapy, platelet-rich plasma therapy (PRP), biofeedback and mind-body medicine, hyperbaric oxygen therapy (HBOT) and far-infrared sauna. We believe that one of the factors that sets us apart is that most integrative clinics offer one or two modalities, whereas we provide our patients with a myriad of services that can take their health to the next level.
IV Nutritional Therapy and vitamin injections deliver key minerals and vitamins, at high concentrations, directly into the bloodstream to boost energy levels, improve cognitive performance and address underlying mineral and vitamin deficiencies. Although a healthy diet based on whole foods and proper nutritional supplementation can suit our individual needs and are crucial for health, a variety of factors can compromise our ability to digest and absorb these nutrients properly.
Prolotherapy and platelet-rich plasma (PRP) therapy are two forms of regenerative medicine proven to be very effective natural treatments for chronic pain. These therapies also promote healthy and strong tissue regeneration after trauma or over-use injuries.
Biofeedback (mind-body medicine) brings awareness with tools and techniques that teach people how to modulate physiological responses such as respiratory rate, heart rate and rhythm, skin temperature changes, sweat and muscle tension. It also allows people to change their psychology and state of being and to sustainably change their responses to life's stressors.
Hormone replacement therapy can help to improve many facets of health including mood, energy levels and metabolism, the health of the immune system, libido and sexual function, cardiovascular health, gut motility, blood sugar regulation and more.
Hormones are chemical messengers found throughout the body and disruptions in the balance of these hormones often happens with age, chronic stress or environmental toxins.
We strongly believe in getting to the root cause of our patient's health concerns and not just treating their symptoms. Health care is ever-evolving, and doctors often have less and less time to spend with their patients. However, in a humanistic care model, we take the time to get to know YOU. We don't just investigate the physical causes of health, but we care passionately about our patient's mental, emotional and spiritual well-being too.
We believe in a partnership based on openness, transparency and effective communication and we bring this same loving energy into our practice for everyone. We show up for each other and we will support and be dedicated to showing up for others too. We walk the talk — and live, breathe and yes, even sleep, natural medicine and wellness.
There are few things that we recommend that we have not incorporated into our own health regimen. We strive to be an integral part of our patient's health evolution and we believe in cultivating amazing long-lasting relationships based upon respect, kindness and a mutual sense of responsibility.
And this last piece of relationship building is one of the things that drives us most in life and sets us apart from other integrative clinics. In our personal lives, we strive to support the local people and businesses so we can be a part of their community too. We want great relationships with not just our patients but also with the community of West Los Angeles. Through building this strong community, we are also creating an accountability and support network for our patients that they can rely on.
Contact Info:
Address: 1137 2nd Street, Suite 116 Santa Monica, CA 90403
Website: www.conscioushumanmedicine.com
Phone: 424-331-0030
Email: conscioushumanmedicine@gmail.com
Instagram: conscioushumanmedicine
Getting in touch: VoyageLA is built on recommendations from the community; it's how we uncover hidden gems, so if you know someone who deserves recognition please let us know here.