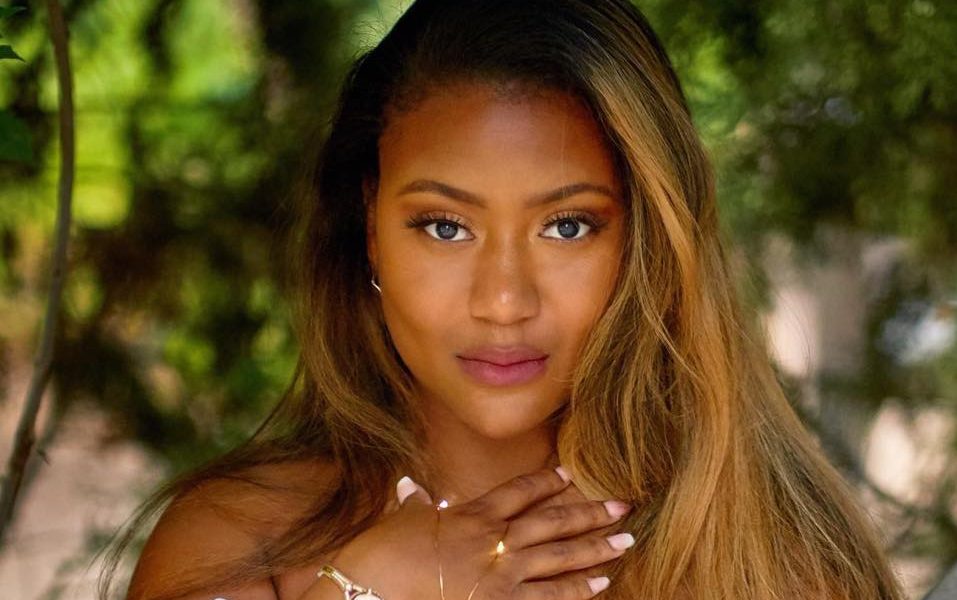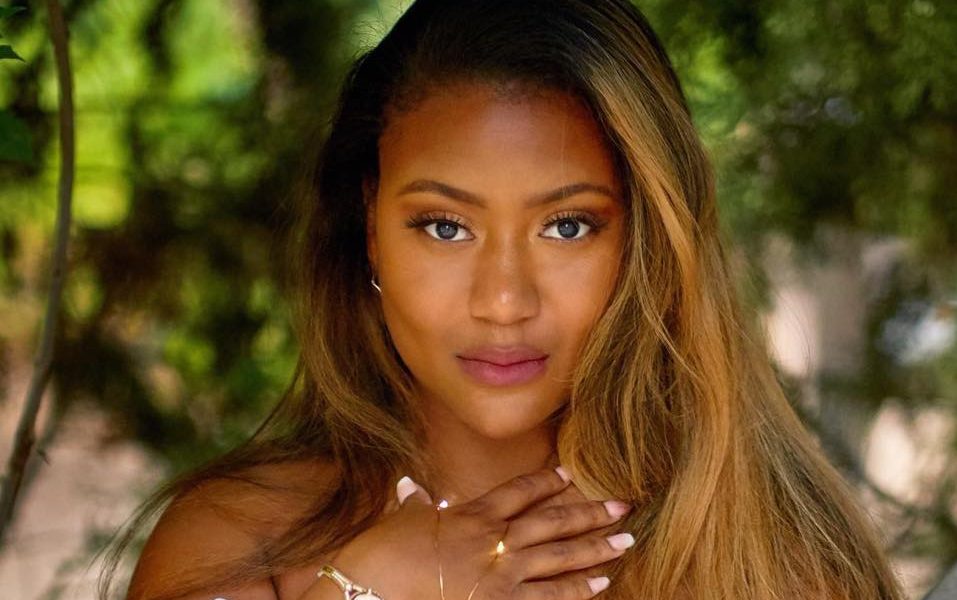 Today we'd like to introduce you to Dr. Kristyl Smith, also known as Dr. KayJai
Thanks for sharing your story with us Dr. KayJai. So, let's start at the beginning and we can move on from there.
I was born and raised in Los Angeles, California, specifically Crenshaw District. I've lived all over this area from the Don's, to the Jungles, Leimert Park, View Park, Windsor Hills, etc. Every little village in this district is very special to me, and honestly, I could live here for the rest of my life.
My childhood can be defined by balancing the act of living on the line between privilege and poverty. In many ways, my upbringing was very privileged; I went to private school in K-6th grade, it was always expected for me to go to a 4 year university, I have an educated and resourceful mother, was a child actress and have a supportive family.
However, I am no stranger to the dysfunction and abuse that can occur from drug addiction, the stress of single parenthood, section 8, inconsistent housing, and food stamps.
Additionally, both I and my younger sister have sickle cell anemia. Sickle cell is a genetic blood disease that causes debilitating pain, strokes, heart attacks, seizures, hearing loss, vertigo bone damage, the list goes on. I spent much of my childhood in Children's Hospital Los Angeles, isolated from peers. This isolation, coupled with my high academic performance served as a platform for many of my peers to bully and further alienate me during 5th grade through 9th grade.
Although I was close with my younger sister and brother who are 6 and 8 years younger, I was often their caretaker when I wasn't sick. It's hard to feel like a child when confronted with very adult realities. In short, my childhood was lonely and stressful. I had gray hairs in elementary school due to the stress at home. Even after I left for college, it took years for me to learn how to be a big sister to my siblings instead of acting like their second parent.
Back to acting: I had an amazing experience as a child actress. I've worked on Disney films, Verizon commercials, tons of Nickelodeon shows and so much more. I earned my Screen Actors Guild membership in middle school and has planned on making this my life long career. However, in 11th grade, I was rejected by several entertainment agents because they didn't want the liability of having a "sick" client. I was sick too often to lie about my disease, so I took the honest route and accepted the consequences.
In the same year, I was kicked off of the cheerleading squad for having pneumonia during our basketball season and was denied academic accommodations from my high school because I didn't have a learning disability. Overall, I did very well in school even with frequent, but short, absences. But after being hospitalized with pneumonia I missed too much class to remain competitive. However, the admin at University High School, blatantly told me that they would not grant me accommodations. All of my honors classes and hard work was going to be flushed down the drain and eliminate my chances of going directly to a 4-year college.
At this point, I became furious with the world I lived in. It became clear to me that being successful was going to constantly require fighting to be heard and to educate adults about a 2,000 plus-year-old disease. I became angry with everything and everyone, I was angry at my mother for allowing someone with a drug addiction to remain in our home for nearly 10 years, for forcing me to play parent. I was angry at my peers who rejected me for years, leaving me with nothing else but school. And now I was angry with adults in general and how their ignorance and lack of insight could take my school accomplishments away from me too. I carried this anger and bitterness for people for years, even well into adulthood.
Nevertheless, My mother and I sued my high school twice that year for disability discrimination, and we won both cases. I was able to get half of the money back we invested into cheerleading and was granted an IEP for academic accommodations. This set on me on the path to becoming a sickle cell awareness advocate. I began putting 'Did You Know' posters all over my high school to educate people on the disease, its many symptoms and presented at student organizations. Most students probably didn't give a nickel about those posters, but I needed to project my anger into something. Senior year, I had a high school sweetheart and a puppy. They became my entire life and blissful escape from reality until it was time to go to college.
During my first and second year of college at San Diego State University, all of my insecurities and bitterness boiled to the surface. The loneliness and isolation I experienced in grade school made me skeptical, negative and highly sensitive to rejection. I constantly told myself that I couldn't party, participate or pursue my desires. I was still "the sick kid", struggling to be heard, liked and respected. It wasn't until I hit a deep depression and considered dropping out of college that I finally decided to reinvent myself. Researching Hinduism helped me change my perspective and the film "The Secret" helped me understand how my mindset was attracting frequent disappointment. I spent the whole summer between sophomore and junior year going to therapy, meditating, visualizing and learning to release my pain.
By my third year, I became involved in several student organizations and began to find my voice. I also discovered a love for spoken word, which has since opened many doors and satisfied my love of performing. Later that year, a good friend (Brandon Williams) recommended that I compete in the Miss Phi Beta Sigma Pageant. Simultaneously, I was recruited to audition for the Vagina Monologues by my now big sister and mentor Vogue Robinson. I did both. In the Vagina Monologues, I played "The Woman Who Liked to Make Vaginas Happy" and performed an orchestrated orgasm in front of the entire school (three nights in a row). If you've seen the piece, you'll know exactly what I mean. Vogue taught me how to tap into my sexuality, my fear of rejection, and all of these other parts of myself that I buried to play this part. I have never been the same person and I have her to thank for forcing me to be louder, bolder and unapologetically myself. With fair warning, my mother, grandmother, and little sister cane from LA to witness the show. Our post-show conversation was one of vulnerability, positive sexuality and feminine power.
I also won the 2013 Miss Phi Beta Sigma, Lambda Iota Chapter about a month later and performed spoken word as my talent. Soon after, I competed in the 2013 Miss Phi Beta Sigma Western Region Pageant; I won. Not only did I walk away with the crown and title, but I also walked away with my now fiancé, Dr. Carroll Brown. Yes, he is a Sigma Man.
Although I lost the Miss Phi Beta Sigma International Pageant and the next local pageant I competed in, I no longer needed pageants. In both of my wins, I used the pageant platform to share my experience with Sickle Cell Anemia. I eventually connected with the Sickle Cell Disease Association of America and the Sickle Cell Disease Foundation of California. All of my extracurricular activities soon revolved around sickle cell anemia, giving back to the community, raising funds, raising awareness, etc.
I began speaking at conferences, performing my sickle cell spoken word locally and abroad. In 2014, I was asked to be the Executive Director of the Sickle Cell Disease Association of America, San Diego Chapter. I was 22 years old.
I put a lot of work into the SCDAA, SD, and we had several small wins. However, lack of experience, resources and familial complications lead me back home to Los Angeles in 2015. I struggled for a year trying my hand back at acting, only to discover that I no longer had a passion for the industry. I made great connections and even met one of my best friends and maid of honor Janae Basemore in my acting journey. But I knew that my college experience had prepared me for something else. My then-boyfriend was pursuing his doctorate in organizational psychology and convinced me to apply for the same program. I was incredibly resistant, i.e., stubborn! Somehow, I got in, with no master's degree, several letters of recommendation, and a long resume of non-profit accomplishments.
Getting a doctorate was the hardest thing I have ever done in my life. Unlike pageants, acting and previous jobs, I couldn't quit. Quitting would have made me despise myself. This was a rare opportunity that would carry my career for the rest of my life, so quitting wasn't an option.
We started with a cohort of 23 that dwindled down to about 15. However, most of the 15 have made life long impacts on my life. At least 10 of us will be apart of each other's lives forever. I had never experienced being on a team before, I was always a soloist. I had to confront my own passive aggressiveness, learn how to address and manage conflict while managing a research projects, internships, hundreds of reading assignments etc. This challenge was necessary for to become a new and better version of myself.
In the summer of 2018 while working on my dissertation, my body went into the worst sickle cell crisis I have ever had in my life. My entire body from the neck down felt like it was being beaten by 1,000 bats. Sickle cell patients often have to beg for pain medications to relieve their symptoms. In this case, the doctors overloaded me with morphine and refused to give me a higher dose of the one medication that could help, dilaudid. I eventually developed pneumonia. I couldn't move, eat or breath. The antibiotics and narcotics did nothing. In an attempt to save my life, the hospital drained over 9 ounces of fluid from just one lung. My friends, family and cohort members visited. They prayed over me, brought me tonics to break up the mucus, gift baskets, flowers etc. I've never experienced so much love from so many different directions. While considering that this may be the sickle cell crisis that kills me, I also realized I wasn't that lonely sick kid anymore. I had family, a partner and chosen family who made it clear they were not ready for me to go.
After almost three weeks in the hospital, I went home with one lung still full of infected fluid and still in moderately high pain. I figured if I was going to die, I'd rather die at home. I was basically vegetarian for weeks and bought countless products from Simply Wholesome to boost my immune system.
A month later, I returned to school and work. Again, quitting school was not an option. Conversely, being so close to death made me reconsider how I spent my time. My body has never been the same since that summer 2018 hospital trip and I knew I had to choose between work and school. I quit my job of three years and focused on healing, school and discovering what career path was best for me.
On April 30th, 2019 I graduated with a Doctorate Degree of Psychology in Organizational Management and Consulting with the dissertation title "LEVERAGING A MARKETING PLAN TO IMPROVE ORGANIZATIONAL STRATEGY IN NONPROFITS AND SMALL BUSINESSES" from Phillips Graduate University. That same day, Dr. Carroll Brown proposed, and I said yes!
I still get overwhelmed when I think about everything I overcame to make it to this point. I've lost friends, lovers, jobs, professional opportunities, pageants, acting jobs, and almost my life. All of these failures make me grateful because nothing has been able to keep me down yet. I am Dr. K, and I'm ready for the next challenge life has to offer me.
Has it been a smooth road?
Life hasn't been smooth for me since my first sickle cell crisis in 1993. My struggle list is long, so I won't go into excruciating detail about them all. My family is chaotic, I had a long-distance relationship and struggled to maintain it during our schooling. But the primary struggle has been balancing my health while trying to build an empire. I know I am intelligent, beautiful and ambitious. But I had to learn to stop trying to compete with others my age and doubting myself. There have been several moments in my life that I became jealous and resentful because I am not a "normal" able-bodied person. I used to fantasize about what I could do if I didn't have sickle cell. Now I look at my reflection in awe when I think about what I have done WITH sickle cell.
So let's switch gears a bit and go into the Love & Sickle Cell story. Tell us more about the business.
Well let me preface with this. Since I've graduated I've had so many wonderful opportunities arise that expand beyond my own businesses.
However, I have two businesses. Love & Sickle Cell (@loveandsicklec3ll) was launched to guide individuals with sickle cell and other chronic diseases on love and relationships. I know from experience how challenging it is to maintain friendships and romantic relationships while managing a chronic pain illness. I understand the shame, embarrassment, and rawness that will undoubtedly arise. I was blessed enough to meet amazing souls over the last six years that have become my soul sisters and a wonderful man that is my soul mate. It is imperative to encourage people like me to cultivate healthy and supportive relationships. Your circle with either lift you or weigh you down. It's no secret that unhealthy and toxic relationships can make healthy people sick; so imagine what it does to someone with a blood disease. When death is knocking at your door, seeing the faces and hearing the voices of people who uplift you can be a defining factor.
I am probably most known for my work in the sickle cell community as a public speaker and performing spoken word that reflects my experience with sickle cell. With Love & Sickle Cell, I can continue with public speaking, sickle cell awareness and educate the chronic illness/chronic pain community on healthy relationships.
I also have a company called 91 Degrees. 91 Degrees is a marketing consulting company that provides Instagram solutions for Independent contractors and small businesses. I specialize in creating Instagram templates, highlight covers, and story templates. While I don't manage Instagram pages, I do make it easy for business owners to utilize pre-branded and strategic content.
Additionally, my classmates and I just published our first business book, "People Practics: 17 Practical Tactics for Business & Nonprofit Success" (Yes, it's available on Amazon and Barnes & Noble). This book is for the everyday business person to apply organizational psychology in their workplace. We've taken years of research in our respective expertises and condensed it for easy application. Everyone can't afford a consultant, so we wanted to create a product that would allow businesses owners to empower themselves.
Lastly, I just completed my first semester as a human sexuality psychology professor at Glendale Community College and am also a full-time Marketing Account Manager at On-Board Experiential, an experiential marketing firm.
How do you think the industry will change over the next decade?
Which industry? LOL I am involved in so many!
The sickle cell advocacy industry is changing, but these changes are slow. More millennials like myself are utilizing the power of social media to spread awareness. However, it's past time that we change the revenue strategy in our local nonprofits. Many of them are struggling, as are many nonprofits across the country. Nonprofits in general need to reconsider revenue strategies, but old habits die hard.
A friend of mine just released a film about his experience with sickle cell, "Flaw'd" (@_flawd) and is shopping it to film festivals. Another young man is climbing the ranks as a rapper who shares his experiences. Both of these young men are expanding the footprint of sickle cell advocacy. In order for us to get the help and funding we need to keep our programs active, we have to expand into mainstream industries. Crowdfunding will only go so far if most of the crowds are small.
I would definitely like to encourage all sickle cell orgs to partner with their local hematologists to help improve the quality of care and familiarity with their sickle cell families. The better those relationships, the better outcomes for treatment and recovery. This ultimately attracts more families/individuals to be and stay connected with a sickle cell org. Lastly, we do better together. There are multiple smaller sickle cell organizations within a 30 miles radius of LA county. Granted that's a lot of space in our large county. One org can't and shouldn't do everything. If each have their own expertise and work together, the revenue and outreach strategies will be considerably more effective.
The Organizational Psychology industry is certainly expanding. We are seeing more corporations incorporate various elements, like personality assessments, feedback systems, process improvement etc. There is so much opportunity for more experts, particularly ones that utilize technology.
Since my expertise is in marketing strategy, being in the experiential marketing industry is a perfect fit. This industry is definitely expanding and more corporations are seeing the value of creating memorable interactive experiences for their target audiences to build brand loyalty and positively impact communities.
Additionally, all of the projects I work on reflect one of my core values to do meaningful work for people of color. Audiences should expect to see more Black and Latino focused experiences coming to big cities.
Contact Info:
Email: 91degrees@gmail.com | kristyljlsmith@gmail.com
Instagram: @loveandsicklec3ll | @drkayjai
Suggest a story: VoyageLA is built on recommendations from the community; it's how we uncover hidden gems, so if you or someone you know deserves recognition please let us know here.