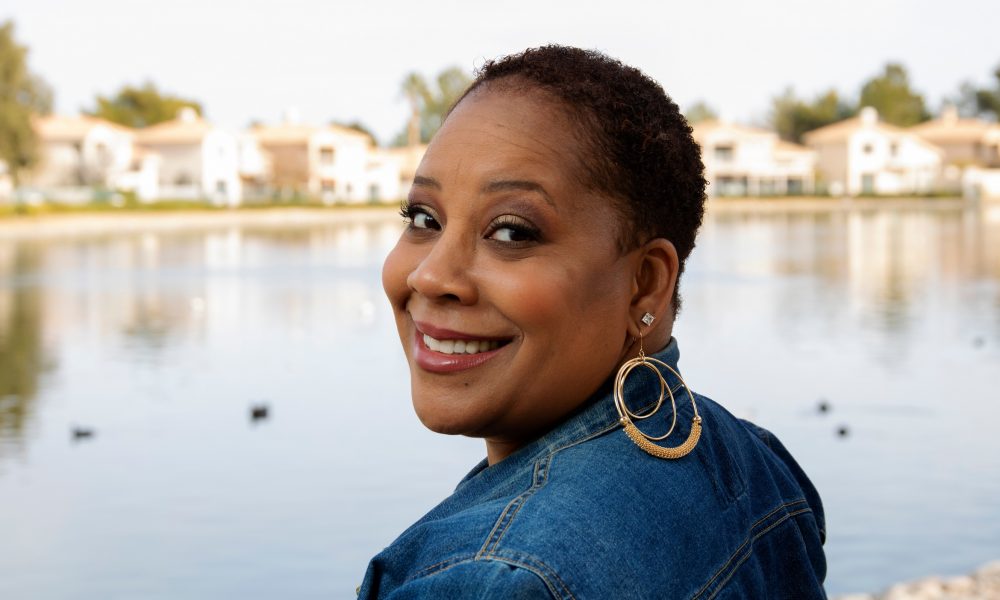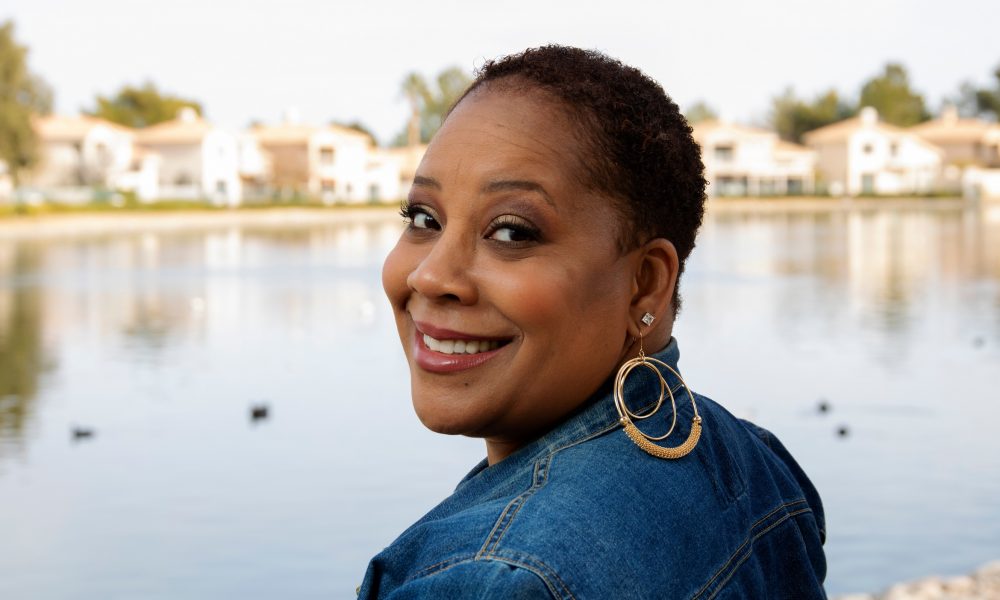 Today we'd like to introduce you to Dr. Kristal Walker.
Dr. Walker, please share your story with us. How did you get to where you are today?
Believe it or not, I was a high school dropout. I was in my senior year at Leuzinger High School in Lawndale, CA when I discovered I was pregnant with my eldest son. I was embarrassed to go to school or attend prom with a "big belly" so I decided to transition to adulthood on my own. I had no idea what the road would lead to, but I knew that moving forward, I'd be responsible for another life. That's all that mattered to me.
I was on welfare for all of about three months when I quickly discovered that was NOT the life I wanted for me or my son. I tried applying for jobs, but no one would hire me because I didn't have a diploma or any relevant skills. I checked myself into UEI (now UEI College) and registered for a program called "Computer Office Specialist." I remember catching the bus (sometimes in high heels because we had to dress the part) from Hawthorne to Huntington Park. The experience was absolutely horrible, yet, I was determined to get through this program to get a job. I didn't know it at the time, but God was building my testimony.
About a month into the program, I landed a job as a receptionist for a finance company in Redondo Beach, CA. I was "rough around the edges" but the then Manager of Human Resources (now VP of HR) believed in me. She supported my development and ensured the talent that I did bring to the table was valued. I eventually graduated from UEI but my quest for knowledge and continued education had barely scratched the surface. I met with a post-program counselor and she asked me a question that changed the trajectory of my life. She said, "Kristal, why don't you have a high school diploma? You are very smart and there is no reason why you shouldn't have one." A little embarrassed and unprompted I said, "Well, if you graduated from high school in my family, you were considered a superstar. No one in my family really ever pushed the issue of education." She said, "Well, whenever I would talk to my daughter about college, I never gave her an option. I always said, 'when' you go to college, not 'if' you go to college. It had just become a part of what she knew she had to do." The sad part is I can't remember the woman's name, but I can describe her hair color, outfit, and demeanor like it was yesterday. All I knew is that conversation sparked something in me that continues to evolve who I am and who I am becoming. I immediately registered for the fall semester at Springfield College, School of Human Services. To be honest, I didn't have any real direction as to what I wanted to major in. I just knew I needed to be in school. I completed their undergraduate degree program in Human Services, followed by their graduate degree program in management and organizational leadership all by the age of 24. Before you knew it, I was back on track as if I had never skipped a beat. God was proving himself to be faithful to me.
I eventually left the finance company, worked a few other jobs for a few years, but was given the opportunity to do something that I eventually made my career–TEACH! I was offered an adjunct position at my alma mater and it was in this experience that I knew teaching was connected to my calling. This was my first opportunity to work with non-traditional age college students and the experience was absolutely AMAZING!!! To see those who had always had a desire to pursue higher education go back to school and accomplish their dream was amazing, and I had the pleasure of partnering alongside them to help them do that. I had no idea all of this expertise lived deep inside of me, but I was loving this evolutionary period of my life. From there, I was offered another adjunct opportunity at Woodbury University in Burbank, CA. In addition to my adjunct responsibilities, I had the pleasure of directing the operations of the university's writing center at both their Burbank and San Diego campuses. This was also a divine appointment because the chair of the writing department served as a prominent member of my dissertation committee. His support through that process was invaluable and still is greatly appreciated. I was offered a visiting professor opportunity at Woodbury, but I couldn't make any solid plans for my future because I needed a more stable income to support my growing family.
I decided to shift my career from higher education to corporate training. I wanted a chance to marry my academic experience with my previous corporate experiences, so I took a job working for a small non-profit organization in Los Angeles. I enjoyed my work there but was limited in my ability to really tap into my training and development potential. From there, I was hired by a large specialty retailer and this is where the magic happened. Originally hired as their manager of leadership development, my career fast-tracked its way to director of professional development, then director of organizational development. I was excited about all of the opportunities that had been presented to me. I was a Black Woman with a seat at the table. My purpose had become so much more clearly defined as I knew I had the gift to help people at every career level and from all walks of life transform into the best professional version of themselves. I started to shift my focus more long-term and that was to become a thought leader in the learning, leadership, and organizational development space–the place where I find the most fulfillment in my life even today.
I realized that working for a company would always limit what I was truly placed on this earth to do. While I will humbly accept the right employment opportunity, my ultimate lane is entrepreneurialship and consulting. I've created the Kristal Walker Brand to connect my past endeavors with my future aspirations. Given all of the experience I had gained over the years, I realized that I had become a brand. Rather than complicating things with fancy business names and status, I chose to keep it simple and put forth the effort to fully establish my brand in my inevitable identity…K.R.I.S.T.A.L. (Knowledgeable Resource In Strategic Training and Leadership). This, my purpose, was in me from the start (even as a high-school drop-out). I just needed to experience all of the events that led up to this magical moment in my life to be able to call it what it is.
Has it been a smooth road?
Ha! I wish I could say it's been a smooth ride. I've been challenged every step of the way. From leaving long-time relationships to embarking on new territory and falling flat on my face…you name it, I've experienced it. If I had to do it all over again, I wouldn't change a thing. I realize my leadership skills were built and birthed out of adversity. I learned much from trial and error; hence, the reason I am so passionate about supporting the personal and professional development of others. If I shared every one of my setbacks, there wouldn't be enough room to house not only the words but the emotion that my experiences would evoke. These challenges have made me strong, yet empathetic toward those who are still trying to find their way.
We'd love to hear more about your business.
I firmly believe people grow companies, companies grow healthy economies, and healthy economies enhance the quality of life. For this reason, I find great value in developing people and organizations by offering expertise in organizational development and enterprise learning solutions.
I specialize in designing and developing training programs; leadership development programs; employee engagement initiatives; diversity, equity, and inclusion programs; and talent management programs. In summary, I help individuals progress throughout their careers, and I help organizations optimize the employee life cycle.
I host quarterly masterclasses to help keynotes, authors, coaches, consultants and entrepreneurs convert their expertise into a profitable online course. These individuals have had amazing success as they generate passive income while navigating this new COVID landscape.
I'm most proud to have taken the journey to establish and market myself as a brand. Somehow, I've been able to capitalize on every experience–good, bad, and indifferent–to make the best out of any situation. For example, I think about the many occasions where I had experienced some form of micro-aggression or implicit bias on the job and now, I am sought after to build D&I programs. I think about the times when I was either looked over for leadership opportunities or lacked the necessary leadership skills I needed in the most critical hours of my life, and now I'm sought after to build multi-level leadership development programs. I don't know what each day will bring or what I'll have to endure, but I've certainly gained enough perseverance and tenacity to stand the test of time knowing that ALL things will eventually work together for my good.
What sets me apart from others is my expertise and transparency. I've seen people cancel out their expertise because they may have been "too" transparent, so much so that others disqualify them. I've also seen people exhibit their expertise without being transparent enough. In those experiences, I've watched their audience experience a sense of disconnect as they would often feel as if they, themselves could never be "good enough" to also exhibit that same level of expertise. I think fulfillment includes a good blend of expertise and transparency to create authentic relationships and build platforms that engage the right people for the right reasons. I don't have a huge following on any of my social media platforms, but those who do seek me out for advice, council, or my expertise are never disappointed.
Is our city a good place to do what you do?
If Los Angeles is the place where many come to realize their dreams, especially in the world of entertainment, it can certainly be a place to guide someone's personal and professional development. It's also a place that if one is not intentional about his or her goals, can easily become distracted. I believe the COVID pandemic has shown us all that limiting a business to a specific geographical location is not always ideal. This is certainly the generation, era or time when we need to be innovative in our approaches to reaching the masses using tools like the internet, social media, and other platforms that keep us visible, relevant, and connected.
Contact Info:
Suggest a story: VoyageLA is built on recommendations from the community; it's how we uncover hidden gems, so if you or someone you know deserves recognition please let us know here.