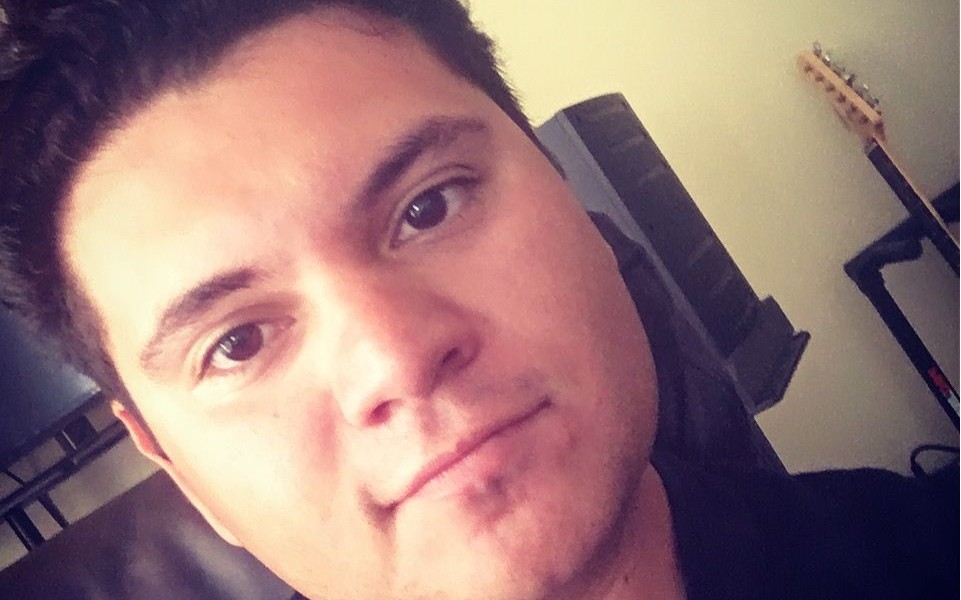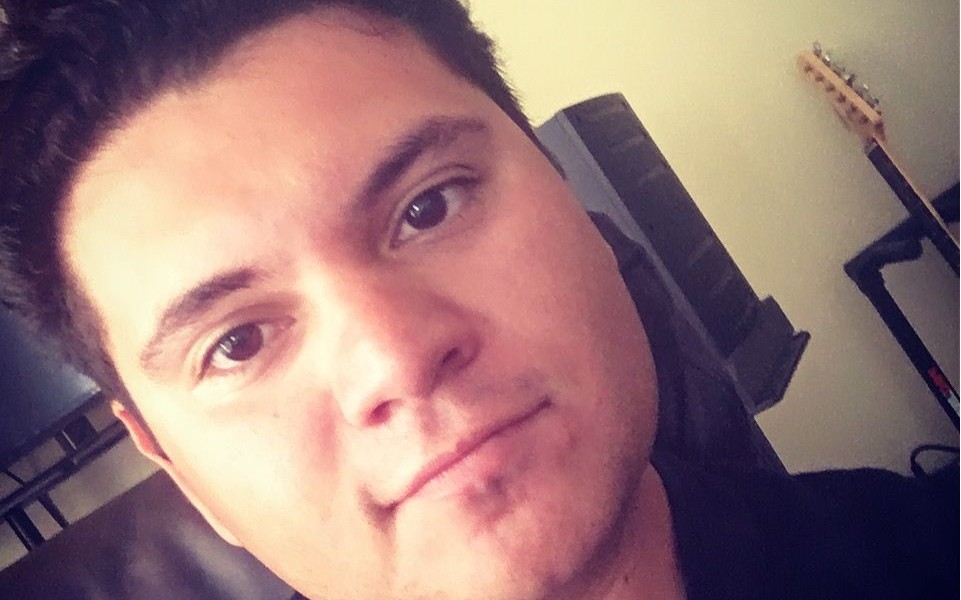 J. Fernando , please share your story with us. How did you get to where you are today?
I started playing music at the age of 11. I had always been exposed to a vast array of music and knew I wanted to make it an integral part of my life. This coincided with a strong imprecation for technology that was instilled in me by my late uncle at an early age. He was a broadcast engineer and often took me to work with him as a child. After high school, I continued to study and play music at Pasadena City College where I am now part of the instructional staff for several percussion ensembles. It's also at PCC where I studied audio and graduated from the Commercial Music program in May of 2015.
Aside from studio work and teaching, I write percussion arrangements for marching bands, drum and bugle corps, corporate events and theme parks. I've had the pleasure of playing in several commercials, television series, red carpet events, awards shows, etc. I've also played and toured with a few drum and bugle corps as a member and eventually the percussion caption head where I oversee music arrangements and live audio. I find that I am happiest in a professional setting where I can merge both of my musical and technological interest into something organic and entertaining.
It's this passion that keeps me in the Los Angeles area. Southern California is a hotbed for creativity/innovation and I feel that music and technology are at the center of all of it.
Has it been a smooth road?
My move to Downtown Los Angeles was not one I was exactly prepared for. I found myself in a "rut" back at home with my family where my motives were always questioned and often times misunderstood or ignored. One day I gave up and I left without much to my name. Many of my instruments, clothes, gear, and other belongings were left behind and I had to start from scratch. With the help and advice of a few close friends and loved ones, I slowly regained control of my life and learned to navigated the "real world". Most people don't consider "music" to be a legitimate career choice. Because of that, it took some convincing, hard work, and dedication to show my family and others that this was not just my passion, but also a way of life.
Downtown LA is a place that gives you great perspective. On one hand, you've got a beautiful sight of the tall buildings and great nightlife. Clubs, restaurants, bars, music, everything! On the other hand, I live in a tiny studio apartment in the fashion/arts district. I often times get down on myself about some of the hardships that come with being a young musician in downtown. Things like money, a bigger apartment, or just having a place to park my car. But not too far away is LA's infamous Skid Row. Seeing how many people have to struggle and live in poverty makes me count my blessings and is a reminder of how lucky I have been no matter how bumpy the road has been, or may get. I've since learned to forgive my family and continue to love them from afar.
Who, or what, deserves a lot of credit for where you are today?
I have been fortunate enough to have several former instructors and teachers play a role in what I do. I now work with many of them at Pasadena City College which is where I received much of my music education. There are so many to name, but some that come to mind are Kyle Luck (Band Director) and Tad Carpenter (Director of Percussion). These people believed in me and encourage me to go out into the world of teaching/arranging and give it a try.
On a more personal note, I credit my late uncle Juan Jose Rodriguez and my grandmother Maria Teresa Rodriguez for not only raising me, but showing me the importance of a good work ethic, dedication, and patience even in the face of adversity.
Do you have a favorite type of client or project?
I look forward to working on projects that can reach wide audiences. I enjoy writing and arranging for traveling groups and ensembles like drum and bugle corps. They take the music on the road and compete against some of the finest musicians in the world. Having my work on the national stage like that has been a thrill and I look forward to finding more ensembles of that type and caliber to write for.
I'd also like to continue working with groups using audio. In the past few months, several dance groups and ensembles have reached out to me for work on mixes and tracks used in their competitions and events. Great audio design is always in demand, and it always combines creativity, technology, and musicality. I feel that I am happiest in a working environment when I can access all these avenues to create something special and entertaining.
What have been some of the most important lessons you've learned over the course of your career?
If I was given the chance to start all over, I don't think I would change any of what I have done, but I would definitely have a different mindset. I'm closing in on my 28th birthday and I'm starting to learn the importance of defining what "success" is and to accept the fact that the road to that is not straight, level, easy, or fair. Because of that, once you've achieved your definition of "success," it will be that much more special and rewarding. I've spent so much time dwelling on the things that could wrong along the way and that I never actually did what made me happy. I've learned that it may not be easy, but that shouldn't stop me from reaching higher.
I'm a huge John Mayer fan. Here's just one of my favorite lyrics that sums up my last paragraph:
"Down to the wire
I wanted water but I'll walk through the fire
If this is what it takes to take me even higher
Then I'll come through like I do
when the world keeps testing me"
"Vultures" by John Mayer (Continuum)
Contact Info: