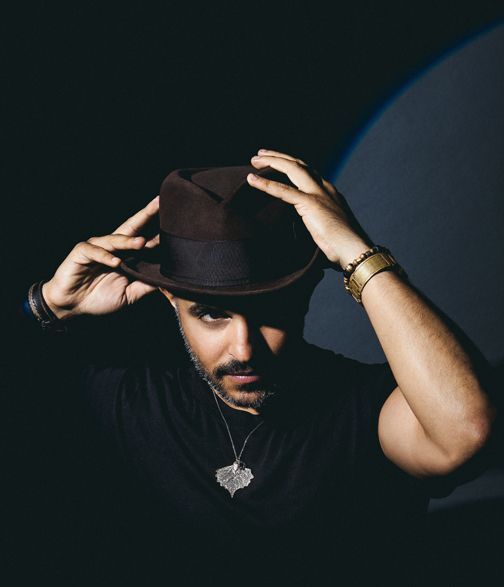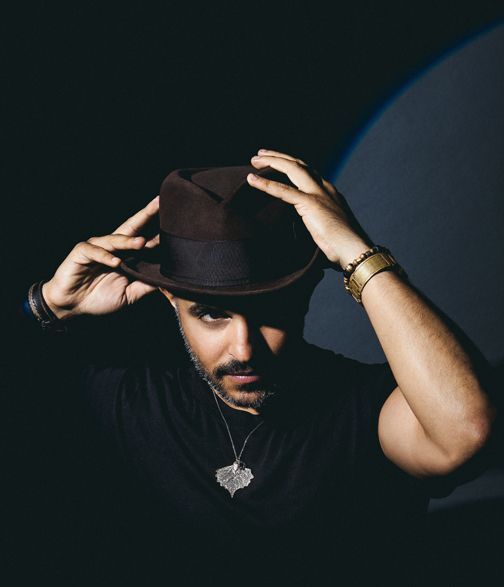 Today we'd like to introduce you to Nogen Beck.
Nogen, please share your story with us. How did you get to where you are today?
I was born in Israel the son of an elegant, poised and incorrigibly cerebral lady, and her husband, an unapologetic, eccentric yet brilliant doctor with a zest for life. One taught me how to think. The other taught me how to feel.
My mother explains that my fascination with people began at infancy:
"I couldn't take Nogen with me in the stroller if I was in a hurry. He would deliberately smile at every passerby, silently wooing them. Strangers would stop me just to interact with him."
At seven-years-old, my life took a sharp turn as my father moved our family to a town outside Boston. We settled in an isolated apartment complex with no kids around. A highway in front, and a forest in the back. The only thing my sister and I could do was use our imaginations.
And so we did. In between watching my dad's Italian romance films, I would bike for hours at a time, imagining fantastical worlds and romance… always romance.
Except the real world is not quite that romantic, at least not in Massachusetts. Emerging from childhood I found the worldview I concocted in the shelter of my skull was not suitable to brave the elements of society and all its "shortcomings". I didn't want to lie to myself, but I also desperately wanted to live in beauty.
So, in a way, photography was my destiny. After all, what could be more satisfying to a boy like me than feeling a person, letting that feeling conjure a vision in my head, and then actually being able to see that vision come to life?
Today, I wake up engulfed in romance and romantic images, passionate to work with people for whom I have a deep and ineffable fascination. I don't shoot events or weddings. That side of photography isn't me. Rather than documenting, my obsession is with creating small moments out of thin air. Moments that exist only at the intersection of truth and beauty. I proudly reject the notion that the two are mutually exclusive. There is beauty in genuineness, and there is genuineness is all true beauty.
Has it been a smooth road?
There were definitely struggles and I'm grateful for all of them. I think my hardest struggles were with myself, though. Deciding which way to go, committing to a direction and seeing it through. There was a time when I was saving up for photo gear, waiting tables and living in an attic for $350/month, climbing over boxes of equipment to get to my bed. Keep in mind, I couldn't even use this equipment for lack of a proper space. I remember looking around me like "what are you DOING, Nogen? Pull out! Abort!"
I believe people who are creative for a living are okay with struggle in general. For example, John Lennon wasn't just a great songwriter out of thin air. Writing great songs was a symptom of who John Lennon was and his relationship with struggle. He would write a song, give it everything and then hate it and evolve from the ruins of yesterday's work. Tearing down and rebuilding like a muscle; always evolving.
What is the most difficult part of what you do?
I always draw a distinction between my job, my work, and my art. My job is what people pay me to receive, whether that's my eye, my understanding of visual language, a style, etc. Work is the rolling responsibilities I have to maintain my business, like marketing it, for example. Meanwhile, my art is the practice of staying true to myself and my vision. The hardest part is balancing those three and remembering that the 'work' portion is important too.
What are you striving for, what criteria or markers have you set as indicators of success?
It depends on if I'm talking about headshots or portraits. In headshots, I define success as being deliriously happy while making other people deliriously happy. I find that the money comes so long as I focus on my clients. Portraiture is far more complex and abstract, I'm not even sure I can fully answer that question in regards to portraiture. An oversimplification would be that in the portrait world I define success as my ability to translate the vision in my mind to the final image.
I once read a book called "Do Chimpanzees Dream of Retirement" by Jacob Burak. In it, he says "Success is achieving what you want; happiness is wanting what you have." I define success as achieving happiness and fulfillment.
So, what's next? Any big plans?
The short answer is that I constantly strive to achieve more creative freedom. I want to move to a larger space where I can be even freer in my portraiture. Since, as I said earlier, I define portraiture success as being able to make my vision come to be, a space that affords more possibilities frees my imagination, which allows me to create to my fullest capability. That's always the goal.
Contact Info:

Image Credit:
Nogen Beck