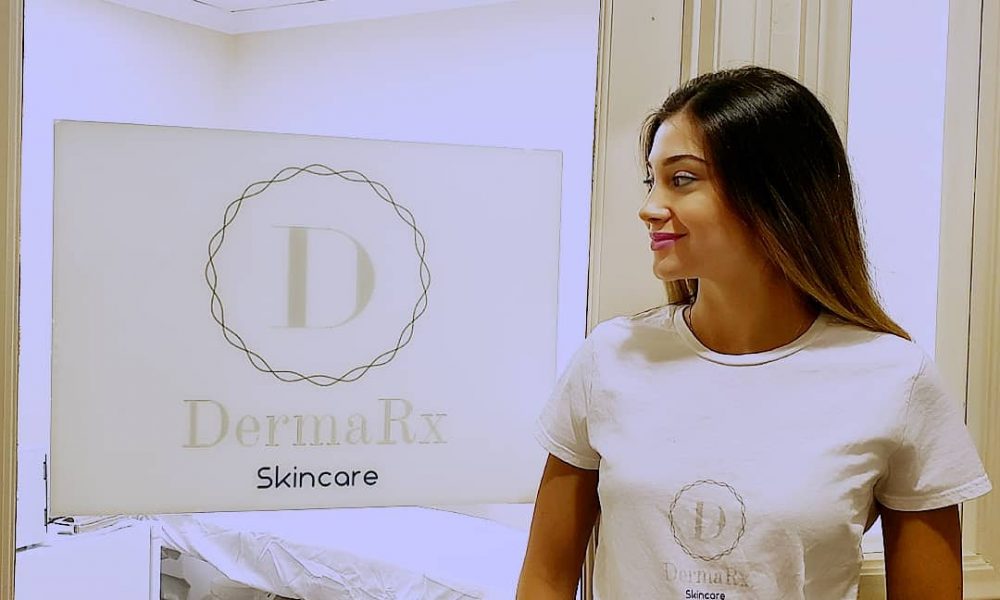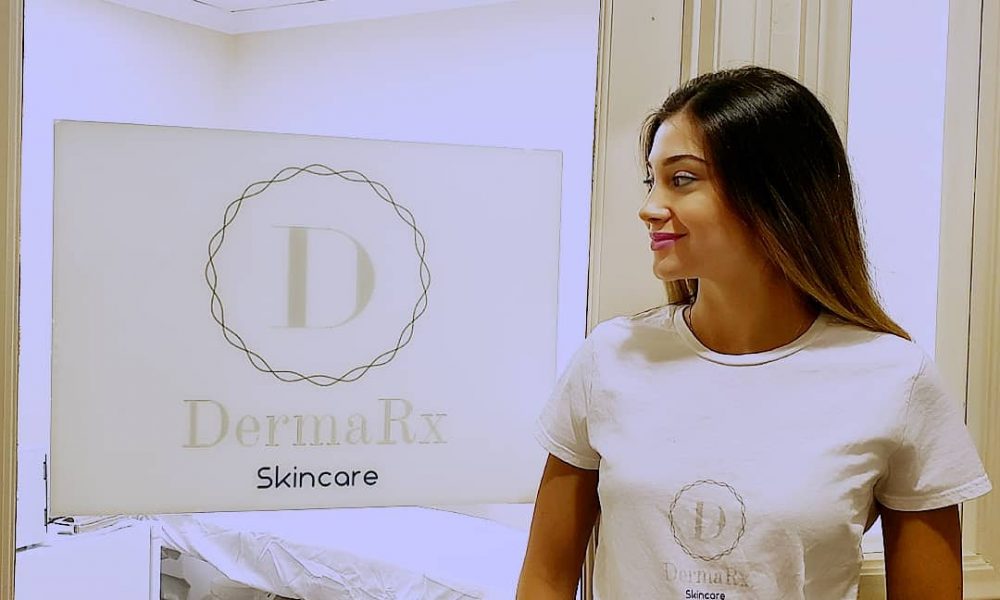 Today we'd like to introduce you to Dornaz Maraghehchi.
Thanks for sharing your story with us Dornaz. So, let's start at the beginning and we can move on from there.
I am a 28 years old business owner and Paramedical Aesthetician. I am the sole founder and owner of DermaRx Skincare Systems and Clinic. It has taken 16 years of hard work and dedication to be able to say those first two sentences. My journey started in the preteen years when I was blessed with the genetic curse of hereditary acne. I was in 6th grade and it felt as if I woke up one day and the breakouts were all over my face. My self-esteem was immediately shot because I was so self-conscious about them and I knew people noticed it as well. My mom started purchasing different types of cleansers for my face to help get rid of them but it seemed as if they were getting worse and worse and kids in that age were really mean and would make horrible comments to me and make fun of my acne.
In 2006, I started high school and the acne had migrated to my cheeks and were bigger and meaner than ever! I tried what felt like a million different products and I even tried crazy home remedies such as rubbing alcohol, apple cider vinegar, and even rubbed lemon on my face! Still nothing worked. Finally in my junior year of high school my mom decided it would be best if I saw a dermatologist. That year alone I think I saw about 15 different Dermatologist and Doctors and I still had no luck in getting my face Clear. In fact, I felt as though none of those doctors really cared. I had graduated high school in 2010 and I was a student at Pierce college trying to figure out what I wanted to do and what I wanted to be. I spent two years changing mind hundreds of times and it was so frustrating and I felt stuck. Not only at this point, I was stuck with acne but I was also stuck in life. I decided to start working because I thought if I try out different things than I will surely find what I would like to do for a career. I think I had about ten different jobs between the years of 2012 and 2019. in 2014 I was working in a Medical Spa where they performed laser hair removal, injectables, and facials. I immediately picked up an interest in the work their Esthetician was performing and I began talking to her and asking her questions throughout my two and a half years time of working there.
In 2015, I decided this was it, I am going to clear my own skin and many others. I didn't hesitate once I made up my mind. Went home that night and enrolled in school to begin my journey in becoming an Esthetician. The program I enrolled in was ten months long so in June of 2016, I graduated and in that same month I went to take my State Board Exam and I was a Licensed Esthetician in June 2016. That same month I decided to leave the Medical Spa and I got hired at a Private Plastic Surgery Practice. There I helped the Doctor run his office and I would consult with his patients on what products to use to heal from their invasive procedures. I worked there for one year and decided I wanted more knowledge and more experience. There was a post-grad advanced skincare school in California called The international Dermal Institute and they had everything I wanted to learn about advanced skincare. I wanted to take every class they offered but the problem was money was tight. After doing research, I learned that they offer a scholarship program and the way to enter was to submit a project that they ask you to create. I decided to do it and submit the project because I believed in myself and I wanted that scholarship so bad. Two months later, I received a call from the admissions counselor and she was congratulating me for winning the Lisa Spiering Legacy Scholarship. I was ecstatic! I couldn't believe it.
After I got off of the phone with her I sat down and started crying because I had just realized that I am granted full access to taking every single class they offered without any cost. I immediately jumped into action. They offered one year to complete the classes under the scholarship. I finished it in three months. Later that year in 2017, I got offered another job at a skincare clinic. I worked there for approximately two years. During those two years, I learned a lot about the medical side of skincare and I realized not only is skincare my passion but medical skincare is my true passion and what I want to focus on. I was so grateful for my time there and so grateful for all of the priceless knowledge and experience that I had gained. Still my eye was on the bigger picture. I wanted something to call my own. in 2019, I left my job and decided to branch out on my own and finally build my own business. This is where DermaRx is brought to life, where I successfully treat many clients who struggle with acne, acne scarring and many other skin related issues.
Has it been a smooth road?
It was a really tough road to get to where I am today. As an immigrant and daughter of a single mother it was really hard for us. I know more than anything my Mom sacrificed a lot to bring me to this country so that I can have a better life with bigger opportunities. She was 26 when she moved us here from Iran and I was six years old. We lived in New Hampshire and Boston until I was ten then we moved to California. I switched seven different elementary schools from the time we moved to the U.S. so this gives you an idea of the chaos of my childhood and finding what we can call home. My mom didn't speak a word of English but she worked long and hard hours and physically tough jobs, like working in stock rooms of retail stores where she would need to be at work at 4 am to lift and unload heavy boxes and come home late into the evening, She did this without a single complaint, she did it to be able to keep a roof over our heads and food in our mouths. Her resilience is something I look up too. She made me tough and fight for whatever it is that I want in life. She showed me that nothing and no one can ever stop you from reaching your goals and that is because I watched her do it all alone without anyone's help. Finally in 5th grade, my Mother's hard work had paid off because she bought us our own condo and she had earned a great position at a bank. It was just me and her together and settled. No more staying with family and friends, no more of us having to be separated because she had to work long hours or drive 10 hours away for trainings and no more moving around and switching schools. We were good. The more I grew up the more I began to see my mom in myself because I always refused to give up. I wanted her to be proud of me and to feel like all of her hard work and dedication was worth it.
As a woman, it is tough living here without a father or husband and a child to support. We were lucky when she met the best father figure I could ask for. He has been my biggest supporter next to my mom from the time I was 11 years old. From their love my brother was the biggest blessing I had experienced. I always wanted to be someone that my younger brother can look up to and be proud of. I wanted to be a role model for him just how my mom was for me. Now when I think about my pre-teen through adult years and the stubborn acne I struggled with and the hard years of working and going to school with my days being 15 hours long, I am so grateful for it all! Because it guided me to finding my true passion for skincare, it guided me to clearing up my skin all on my own, and it guided me to always push forward and never give up on my dreams and it guided me to work hard for what I want. I was never handed anything in life, that's just now how I was raised. I was raised to work for everything I want. Now I have my own business and everyday I have a spark of excitement to go to work because I know that I am doing something that I have worked hard for and something that I genuinely love doing. The satisfaction of being able to restore my client's self-esteem and clear skin gives me pure joy and happiness.
So let's switch gears a bit and go into the DermaRx story. Tell us more about the business.
DermaRx is a skincare clinic. I specialize in working with people who are struggling with acne, acne scarring, discoloration, melasma, uneven texture, and aging skin, etc. DermaRx is best known for its result-based treatments I am extremely proud of the work that I perform here and the services that I am able to provide to my clients. What sets my work at DermaRx apart from others is that I am not like a typical spa where you go in and get a steam facial, massage, and some creams and leave. While all that is nice to have once in a while, DermaRx has a more clinical approach. Where I am able to physically treat clients with skin conditions such as acne and give them the tools they need to maintain their results. What makes DermaRx different is that I WAS that girl who struggled with acne, I WAS that girl who tried everything and saw many Doctors, I WAS that girl who was not able to get any answers. So I can empathize and I know what it felt like to be stuck. Here at DermaRx I not only successfully clear skin for many people but this is also a safe place for people to feel that there is someone who understands and can help, there is someone who is going to listen to your needs and concerns and there is someone who genuinely cares. DermaRx is for all ages and all genders and all people who feel like they are ready to make a change for themselves in achieving their skin goals.
How do you think the industry will change over the next decade?
I am constantly working and thinking of ideas to help my business grow and I am working on a few things currently, so stay tuned! Over the next 5-10 years, I would like to see DermaRx expand and possibly have more locations to be able to each clients from all around. I am always looking to broaden my knowledge and gain more experience to be able to stay up to date and give the best services possible!
Pricing:
New Client Full Service $135: Consultation, Cleanse, Exfoliation, Full set of Extractions, Mask, Recommended home care routine that can be purchased separately
Semi Treatment $85: Cleanse, Exfoliation, Full set of Extractions, application of medicated topicals, SPF, Review home care routine.
Gentle Peel $85: Cleanse, application of light chemical peel, SPF, adjust home care routine.
Contact Info:
Suggest a story: VoyageLA is built on recommendations from the community; it's how we uncover hidden gems, so if you or someone you know deserves recognition please let us know here.